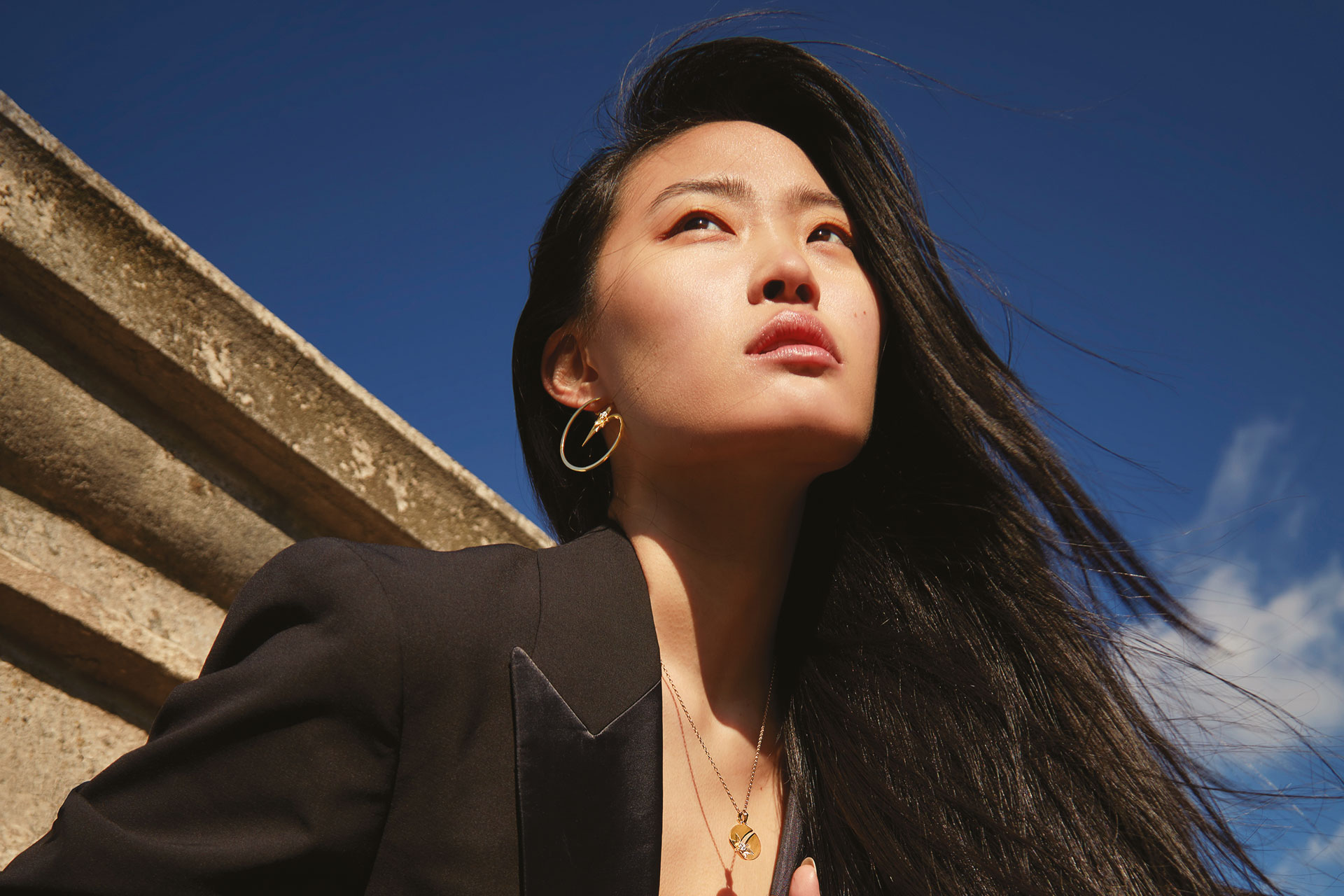 Stephen Webster: Contemporary Fine Jewellery That Refuses To Go Unnoticed
---
Stephen Webster is a Great British Brand 2023
Stephen Webster is an entry into our Great British Brands 2023 book.
Stephen Webster: Great British Brand 2023
Last year was tumultuous. We had to pull out of our flagship store in Moscow, and Russia is a bigger market than the US for us. Despite the havoc, we ended the year on a high, launching our collection in collaboration with Dale Vince of Skydiamond. I met Dale seven years ago, when he was still experimenting with creating diamonds from carbon extracted from the sky. They were opaque brown crystals and I loved the idea of them absorbing all the atmosphere's muck, so debris was the inspiration behind this wonderfully disruptive collection. I threw the kitchen sink at my designs, using titanium to give a space age feel. I expected millennials to be our first buyers but to our surprise it was a couple in their seventies who snapped up the first ones. 
I also launched my limited edition collection of rings, "Rebelles", inspired by the compelling stories of seven legendary women, from a terrifying Chinese female pirate to Anna Pavlova and Mata Hari.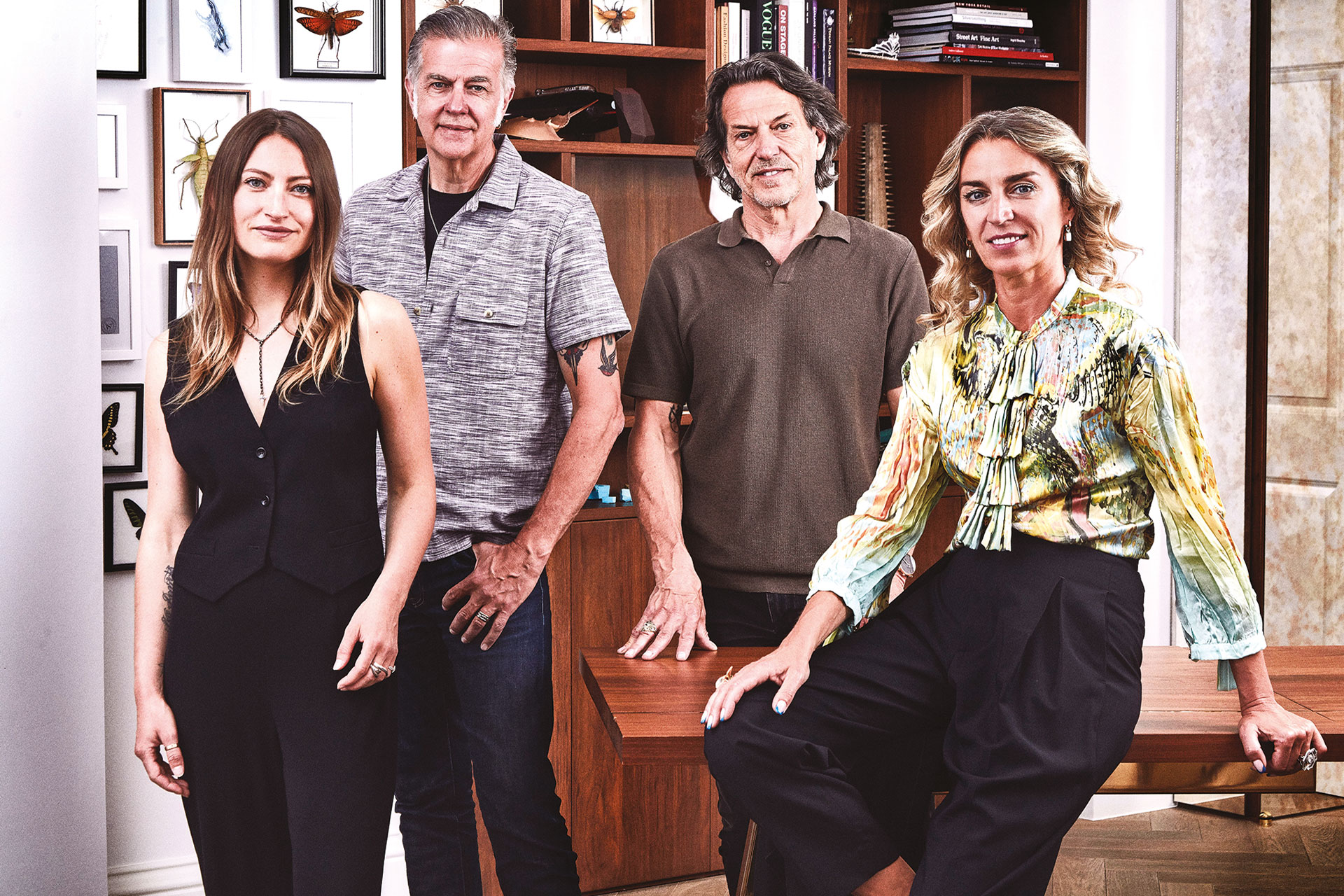 I'm also really enjoying my Reset offer, which I began four years ago, enabling people to bring in their jewellery boxes that might contain an odd earring, a broken chain or a wedding ring post-divorce for me to repurpose. Transforming things that have an emotional attachment to people is not just sustainable but also totally uplifting. Jewellery is about celebrating life's joys – love, a new baby, an anniversary – and that's why I take such delight in being a jeweller.
I work with my Russian wife, Assia, and I'm so happy my daughters have found their way into the business, too. It's important to train the next generation up to keep our craft and skills alive, which is why I and others like Theo Fennell, set up The Leopards in 2016 to encourage, mentor and support young jewellers starting out.' Stephen Webster MBE, founder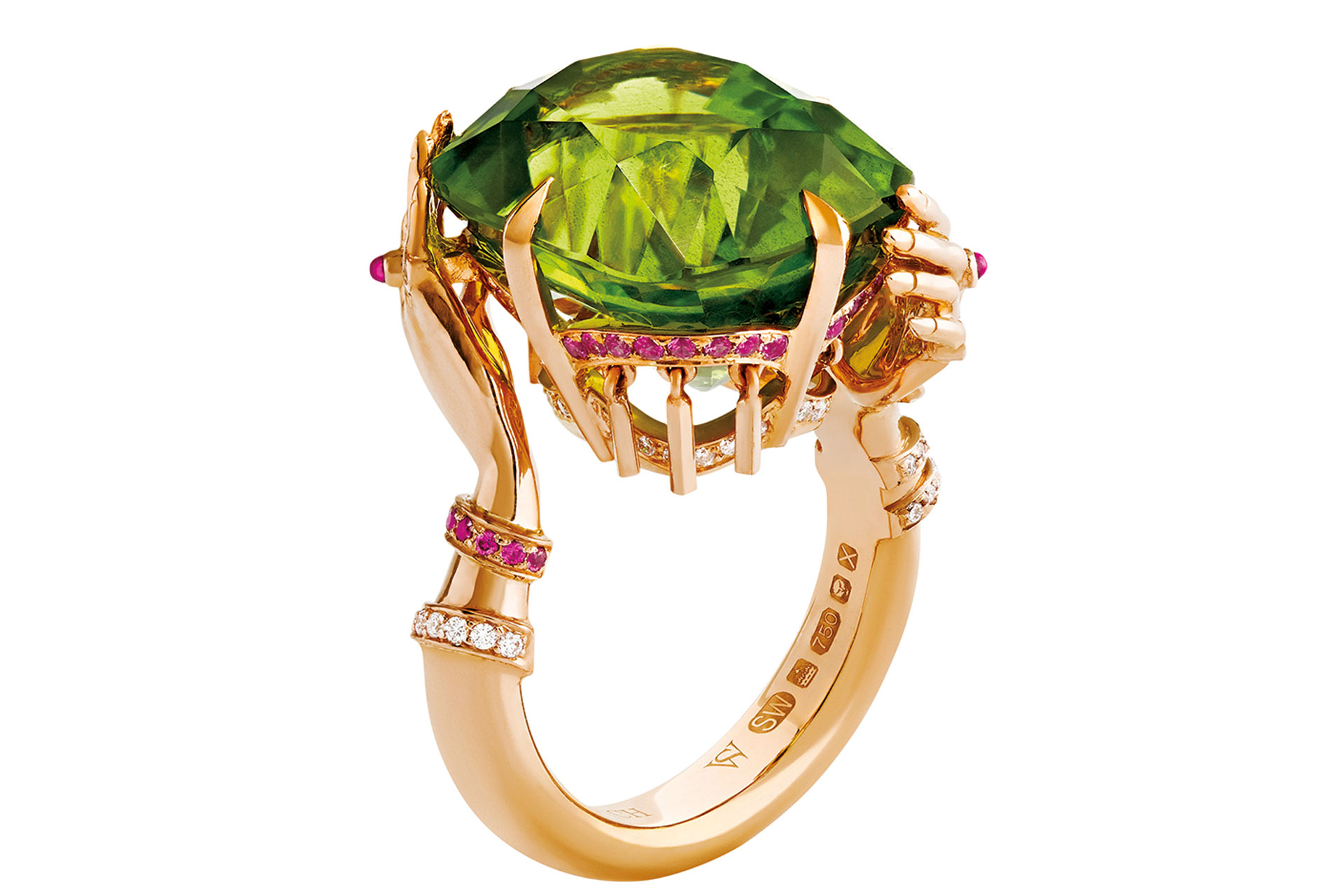 Brand Timeline
1989 
Stephen Webster founds the brand. Today it's a family business of two generations, a father, mother, brother, and daughter.
2011 
Stephen becomes one of the world's first jewellers to receive a Fairtrade Gold license. He visited mines globally to understand working conditions.
2013 
King Charles, then the Prince of Wales, presents Stephen Webster with an MBE, for his services to training and skills in the British jewellery industry.
2016 
First of three accreditations from Positive Luxury's Butterfly Mark, which awards brands contributing to the future of the planet.
2022 
Launches the first collaboration with Skydiamond, the world's first carbon negative diamond, marking a new era for the industry.
DID YOU KNOW? 
When Stephen started his apprenticeship in Hatton Garden in 1977, he spent the first three years hand making chains. There was no possible link he couldn't make. 

Aged 21, Stephen talked his way into an exhibition set up to showcase British jewellers at the British Embassy in Brussels – he was the youngest designer by at least 10 years.

In the 1980s, aged 24, Stephen set up a workshop in Montecito, Santa Barbara. His first celebrity client was Elizabeth Taylor.

Returning to England in 1990, Stephen applied for a job as production manager at Theo Fennell but Theo said he was far too talented and encouraged him to start out on his own.

Always keen to give back, Stephen has run various marathons to raise money for charities. His fastest time was 2 hours and 47 minutes. Impressive!
STEPHEN WEBSTER  
Second Floor, 130 Mount Street London W1K 3NY 
+44 (0)20 7199 6463