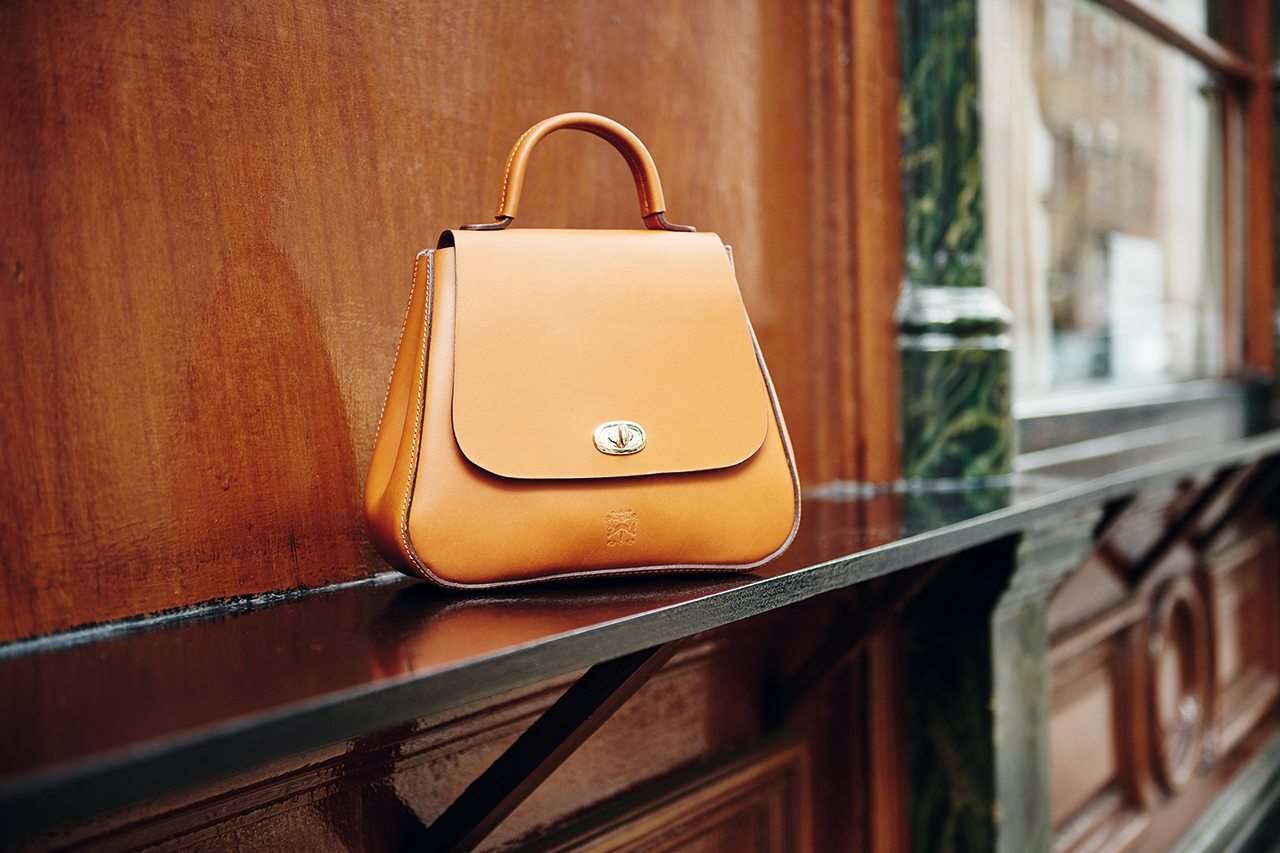 While Tusting was founded in 1875, the company is not content to rest on its laurels. It has managed the difficult balancing act of being true to its founder's commitment to high quality craftsmanship, while simultaneously diversifying and keeping its designs fresh and appealing to all. The brand has built its name on the integrity of its products. When buying a Tusting bag, you can be confident that it has been produced using the highest quality materials and, importantly, that it will last a lifetime. We know this to be true because we went to the Tusting factory in the lovely village of Lavendon in Buckinghamshire to see for ourselves.
It speaks volumes that Tusting choose not to refer to their factory as a 'factory' at all, but rather a 'workshop' in which skilled workers craft the individual products with loving attention. The stock room is filled with beautiful rolls of leather in an array of colours, with various finishes and Terry, Tusting's leather inspector, is meticulously surveying hides, selecting only those he deems worthy to bear the Tusting name. The company prides itself on their leather expertise and still act as leather merchants, supplying some of the finest shoemakers with leathers.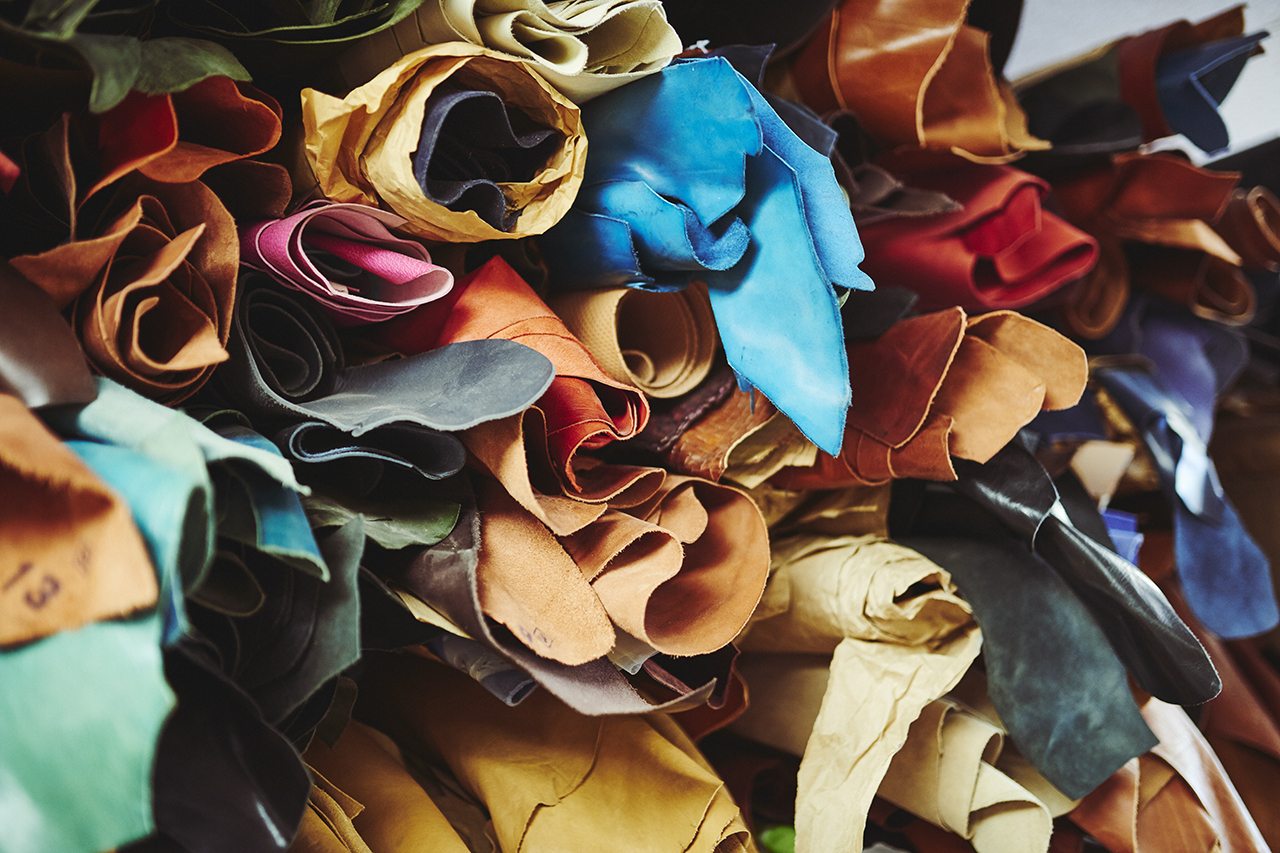 On entering the workshop, every craftsman and craftswoman is happy to stop and explain their labour of love. The attention to detail taken in every step of the production process is evident in the careful way each task is completed. The Tusting craftspeople were kind enough to let us have a go at cutting the leather, although we're not sure our work passed their stringent quality control!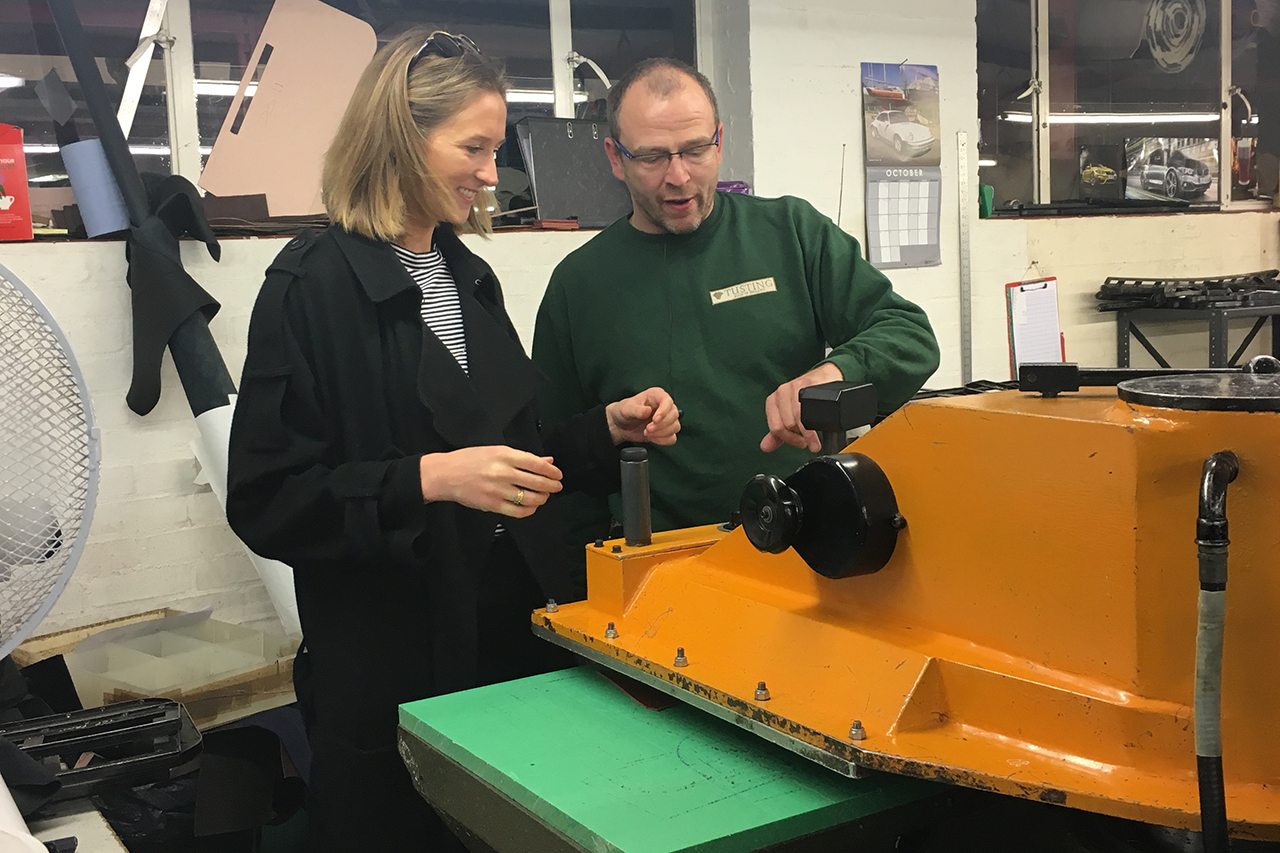 The finished product is a vision of British craftsmanship. There is now the option to have the leather embossed in your own handwriting, the cherry on top of a very personal gift this Valentine's Day, and one that will last a lifetime.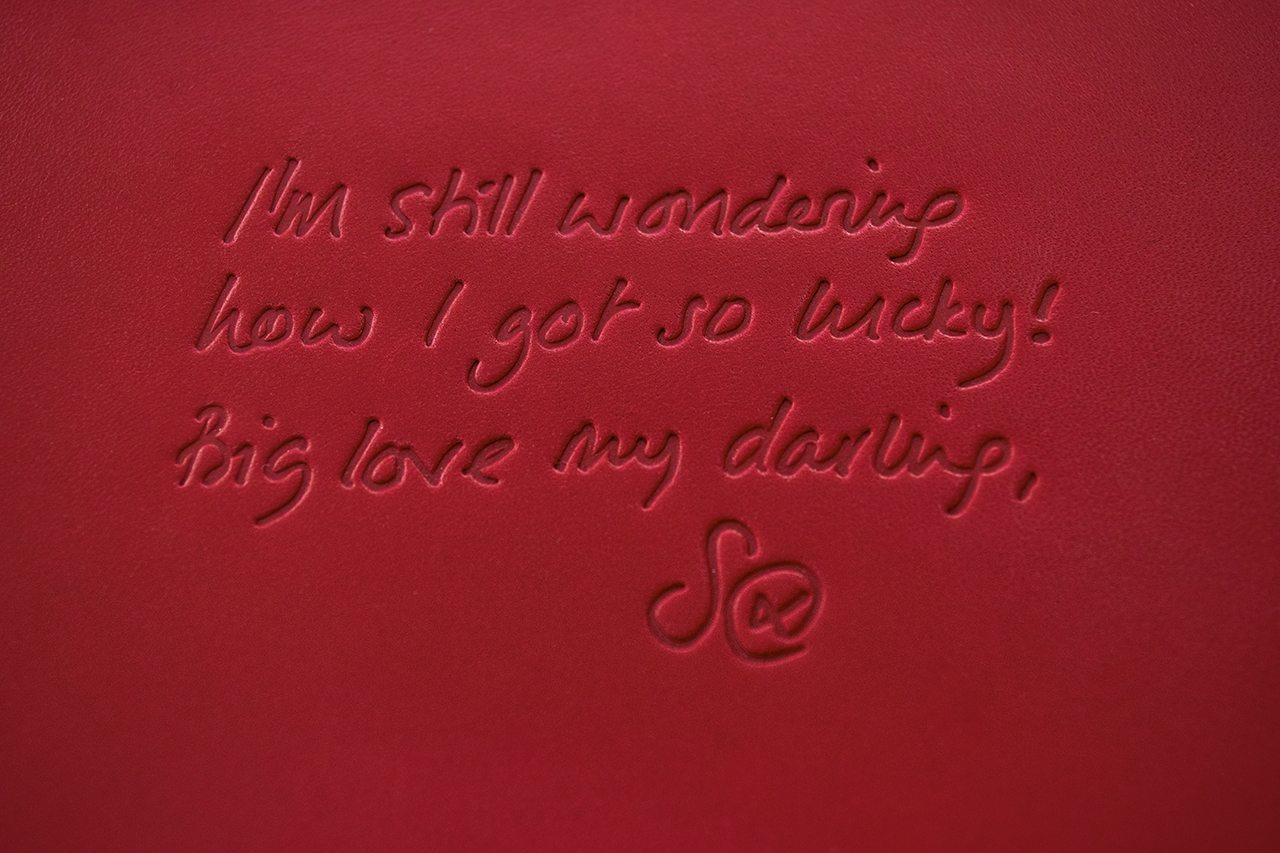 A C&TH partnership in association with Tusting.
READ MORE: Valentine's Day Gift Guide
---