Valérie Messika fizzes with energy. Around her on the floor of her Paris studio is a selection of poster-size photographs for her new campaign. She and her cousin and co-designer Didier Cherqui are canvassing everyone for their opinion.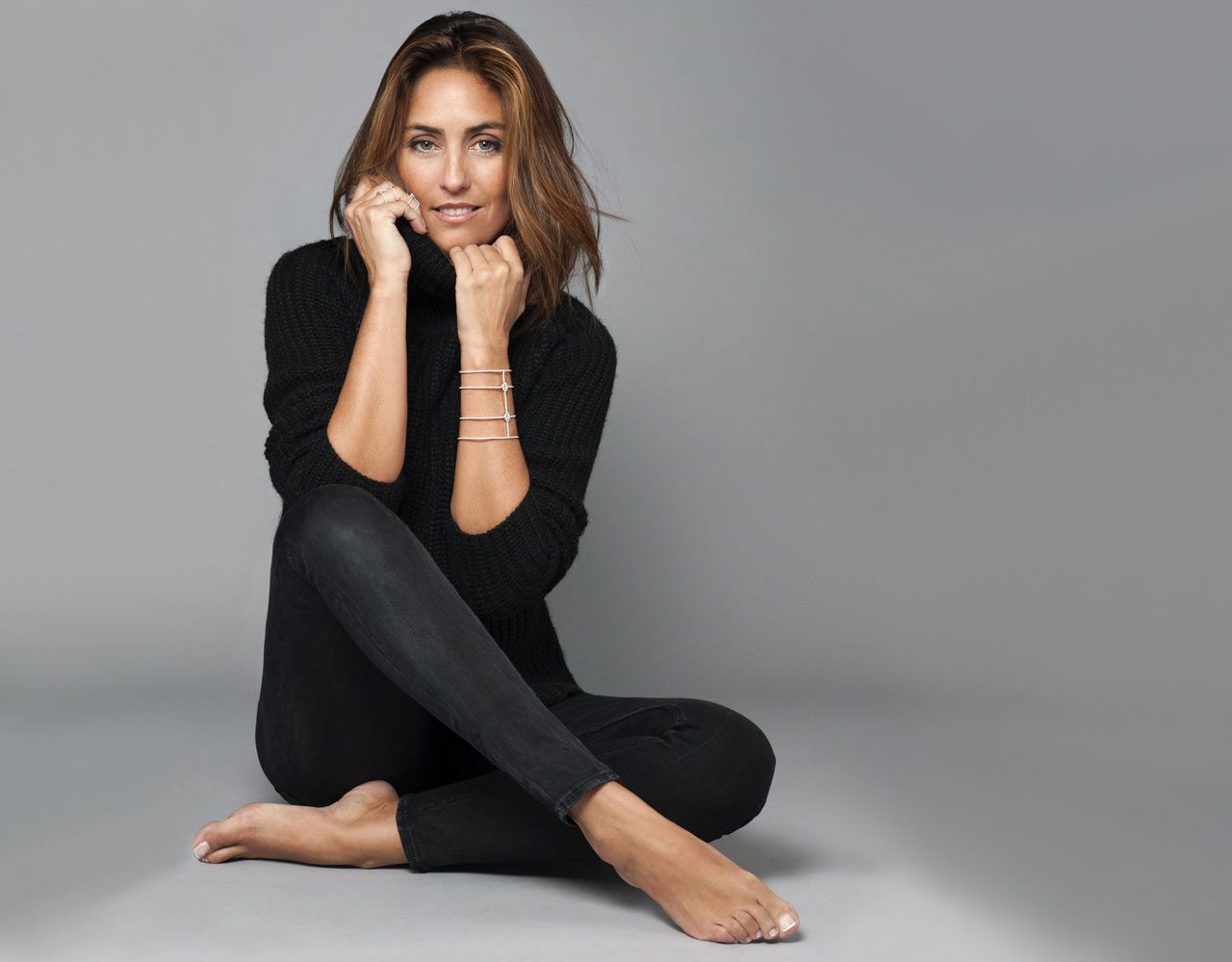 'What do you think of when you look at that photo?' she asks, pointing to the fresh-faced model whose fingers, covered in Messika diamond rings, are drawn to her laughing face. 'Or that?' she adds, singling out one that shows a more reflective pose with the model looking over her shoulder, her ears sparkling with more of these precious gems. 'What sort of moods do they inspire? What sort of woman do they appeal to?' The questions come thick and fast. Each image is subtly aimed at the different ages and emotions of her audience, for the Messika woman may acquire her first diamonds on her 18th birthday, or be building up a collection from her twenties onwards.
'Messika is about working with diamonds but in a cooler way,' she says. Kristen Stewart illustrated this at the Cannes Film Festival, dressed in a white Chanel mini dress with Messika's Calypso diamond ear cuff looped over one ear. Her appearance in the Celestial high jewellery collection clearly delighted Valérie. 'She looked so young and edgy wearing it,' she says. 'We created a high jewellery piece that a 25-year-old can wear and look rock 'n' roll, not old-fashioned.' (Below, Vanessa Kirby wears Messika jewels at The SAG Awards 2017)
Beyoncé, Rihanna and Charlize Theron are all devotees and British fans such as Kate Winslet, Naomie Harris and Jourdan Dunn will boost that list when she opens her proposed London flagship in the next year.
Valérie has a vision for Messika; she has an instinct for imagery and knows how to use social media to target the millennial generation, who don't keep jewellery purchases for special occasions, but see them as essentials that can be enjoyed at any time and worn every day. Launching her business 11 years ago, she has helped pioneer an unmistakable shift in the attitude and way in which we purchase jewellery.
She is creating a new language for diamond jewellery, one that's infused with an innovative and youthful spirit, inspired by fashion, architecture, her favourite sculptor Alexander Calder, and the urban beat. Her tastes are minimalist, the designs sleek, ergonomic and sexy: 'I love symmetrical, simple things, but they are not always the easiest to execute.' Construction is key; designs are light and soft, such as her Skinny bracelet, which is weightless, supremely flexible and a game-changer in the business. 'We spend hours on the construction to make the gold disappear, so that you just see the diamonds like
a tattoo on a woman's skin.'
Valérie's world has been immersed in diamonds since she was a baby. Her father Andre Messika is a renowned diamantaire and, from a young age, she learnt how to look into a diamond and see the light, brilliance and fire of these precious gems. One of her earliest designs, Move (a simple bangle with three diamonds sliding on rails within an oval window set in the bracelet), was inspired by her childhood memories of playing with diamonds and the playfulness and joy that gave her, a feeling that continues to run through the brand's collections today.
She inherited her passion for diamonds from her father, learning everything that she knows about these stones and the gem business from him, but she knew her destiny was not as a diamantaire. 'I told him I would never be as good as him, but that I thought there was something else that I could do with diamonds.'
Valérie shares her father's entrepreneurial instinct and smelled change in the air. 'There was this sacred aura around diamonds, but I had a different point of view. I saw women spending €1,000 to €2,000 on handbags and thought I could produce fine jewellery that women can buy for themselves at that price.'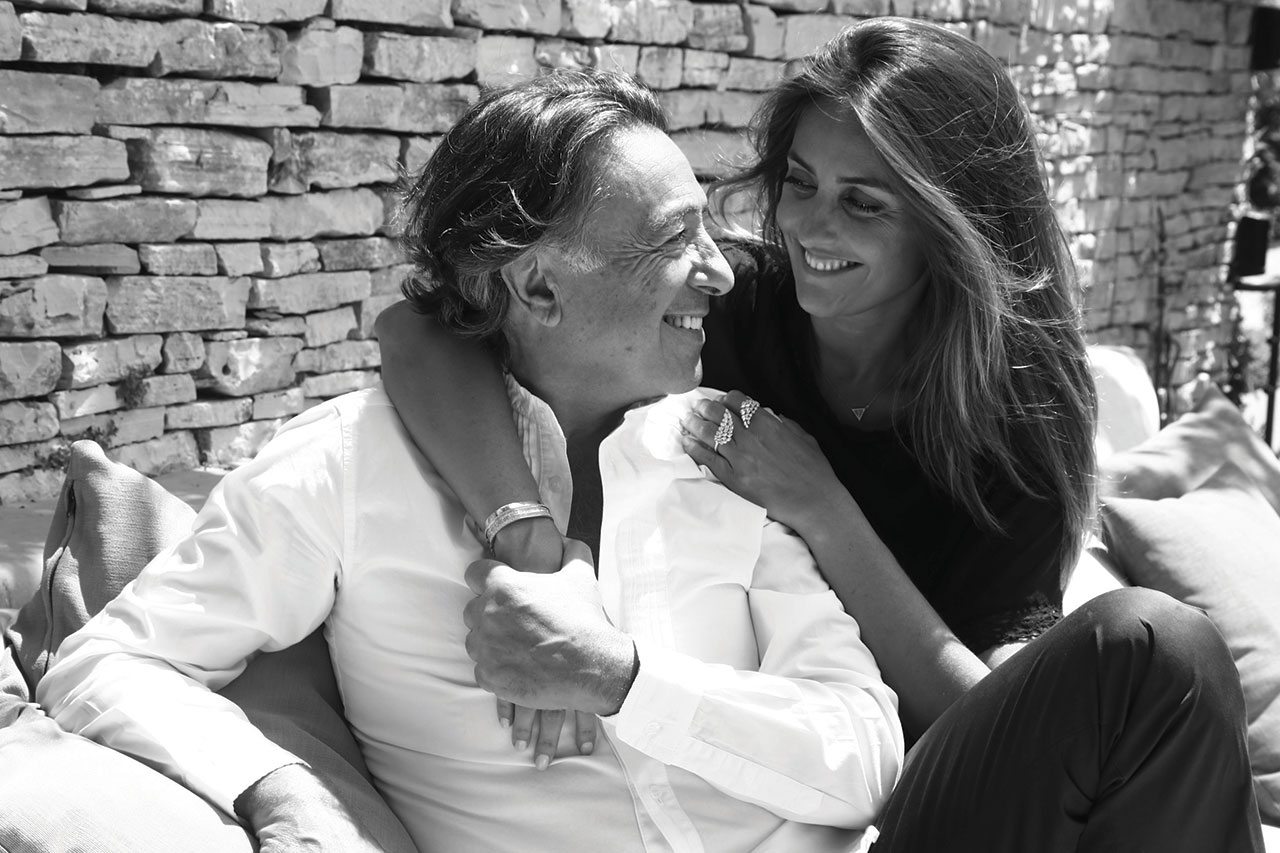 Her father supported her plan, but set her two stipulations: to not copy anyone else, because it would be very delicate for him if his daughter were to copy one of his big jewellery house clients, and only to ever use diamonds, sometimes with coloured ones for variety. He is her mentor and the pair are very close, but he acknowledges that he knows more about the fast-paced gem-dealing world than the slower rhythm of the jewellery business.
In 11 years she has established a very modern fine jewellery house that now employs nearly 100 people, including her husband, Jean-Baptiste Sassine, who runs the commercial side: 'Thanks to him I can dedicate myself to the creativity and brand image,'
she says. This role she shares with her cousin Didier Cherqui, while her brother, Ilan, is a diamond dealer. 'It's like ping-pong with Didier; a creative conversation. We both have ideas that we react to but if we haven't reached an agreement then we haven't finished the job,' she says. 'It gives us more confidence in our decisions.'
Move, created in 2007, has been one of her greatest successes – a jewel from this collection is sold every 30 minutes at one of her 250 stockists around the world, including Harrods and Selfridges. Recently she introduced a man's version of the bracelet in matte black titanium set with black or white diamonds. 'It is not easy to do something masculine with diamonds, but Move is one of our most iconic designs.' Théa – worn by Zoë Kravitz at the Metropolitan Museum Gala Ball – is a new range set with triangular shaped diamonds, and has become another hit.
Bursting with new ideas, in 2012, just before she opened her Rue Saint-Honoré flagship in Paris, Valérie introduced a high jewellery collection with 50 exclusive pieces, including the graceful Silk necklace ('like a throw of diamonds'), that were the purest expression of the brand. She was nervous about how people would react to the higher prices, 'but we had an amazing response. I was quite sceptical at first but now I am very happy. Perhaps,' she muses, 'the Messika woman is getting older
with me.'
MORE JEWELLERY: How to Invest in Jewellery
---