Vestiaire Collective is the place to sell your investment pieces and find one-off fashion gems…
Your beloved investment pieces need no longer gather dust in a wardrobe or be sold for less than their worth. Vestiaire Collective, the leading global destination for buying and selling authenticated pre-owned fashion and accessories, is a unique online platform to buy your favourite items and sell pre-loved fashion. Its VIP Concierge Service is managed by a dedicated team of experts who take the stress out of selling by managing the entire process, from courier collection to professional photography and storage, allowing more time to peruse what Vestiaire Collective has to offer.
How to Sell…
Vestiaire Collective's co-founder, Fanny Moizant's top tips
 Fanny Moizant is the co-founder and president of Vestiaire Collective. She helped create the company after realising there was a gap in the market for a luxury re-sale plaform, and now, she spends most of her time working on the communications side of the business, and helping it to grow. Her wardrobe is rich, full of contemporary streetwear that sits next to vintage gems – read on to find out her top tips on how to curate such a wardrobe yourself.
EDIT
I have a very critical eye on what I wear and no longer wear. Most weeks, I pick out a piece I haven't worn in a while, so I'll remember to sell it over the weekend. I also like to do bigger edits 2every season to prepare for the season ahead.
SET RULES
I apply the one-in-one-out strategy; selling a piece to fund my next purchase. My second rule is that I have to be able to see my whole wardrobe in one go. It has to be super practical and efficient, so everything is tidy and organised by type of item and colour. That rule forces me to have a very edited closet, so if I don't wear 3something, I have to make room for something better.
DON'T GET SENTIMENTAL
Don't wait two years. Something you don't wear today is unlikely to become your favourite piece in six or 12 months.
SELL TO BUY
I don't believe in throwaway fashion, it's such a waste. Because I refuse to waste and also don't have an extensive fashion budget, I'm a big advocate for reselling. It's just the best solution for 5us fashion lovers, and also for the planet.
GET ORGANISED
If you're not quite sure how to start, use the hanger trick. At the beginning of the season, place all your hangers in the same direction. Each time you wear a piece, turn the hanger the other way. Very quickly you'll see what you should sell and what you should keep. Women usually wear 40 to 60 per cent of their wardrobe. Sell the rest.
Vip Concierge Seller: Carmen Haid…
Carmen Haid, a luxury brand specialist with a wealth of knowlegde of the luxury fashion industry, sells on Vestiaire using their VIP Concierge Service. Want to know how to get the selling success she's had by using the platform? Discover her selling secrets below…
On creating a wardrobe that mixes vintage treasures with timeless staples and contemporary streetwear
Why do you sell on Vestiaire?
I love the concept. It gives people access to contemporary and vintage wardrobes from across the world. I also like that it encourages people to shop more circularly rather than buying new. Plus, selling with the VIP Concierge service is so easy, they take care of everything for you.
What have you got on sale at the moment?
One particularly special piece I'm selling is the Yves Saint Laurent Mirror bag designed by Tom Ford. Another is a Céline belt, a timeless piece designed when Michael Kors was at the helm.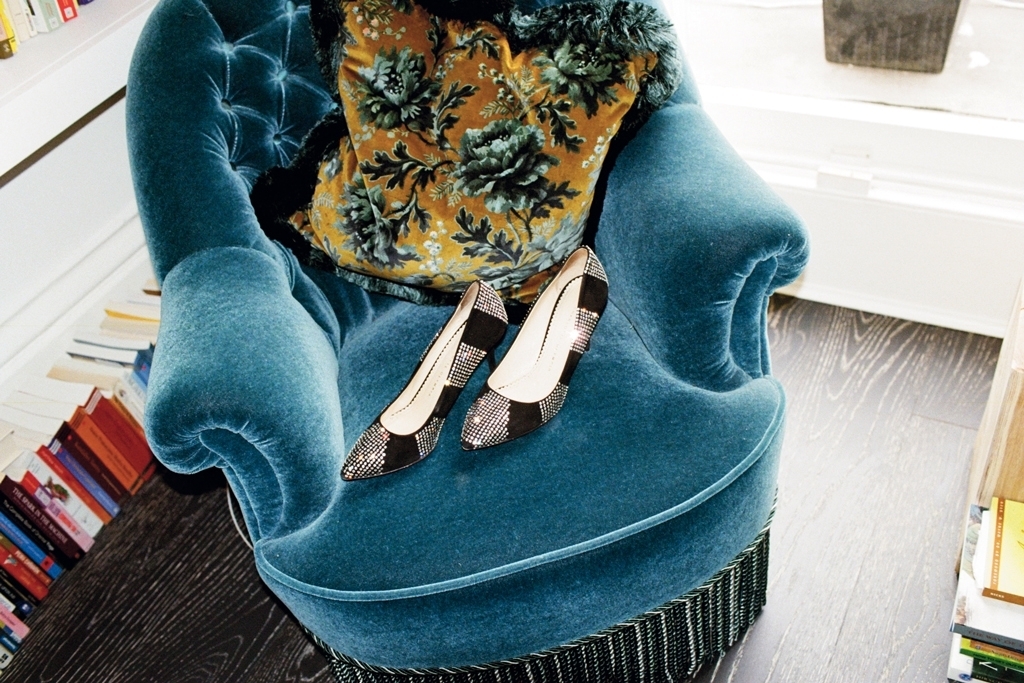 There's a sustainable aspect to selling pre-loved pieces – is this important to you?
Absolutely. There's too much production in this world and I try to stay away from fast fashion. We all have to start with ourselves to produce less waste and I think this comes from all elements of your lifestyle, from the clothes we wear to the foods we eat.
Top tips for selling?
Always be true to your style and be honest with yourself. If you know you no longer wear something, it's probably time to let it go.
Vestiaire Collective dream find?
I have my eye on a couple of Alaïa dresses, they never go out of fashion and are the perfectly-crafted little black dresses.
The Fab Four
Whether you're searching for or selling iconic one-offs, look out for these four investment pieces
1. Pre-owned Cartier Tank watch: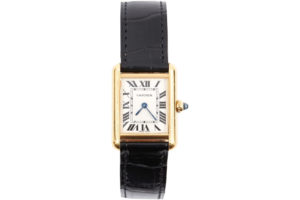 2. Pre-owned Celine Alphabet necklace: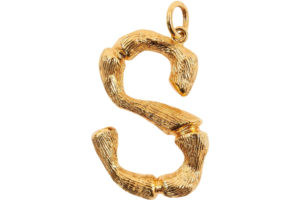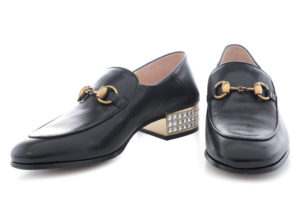 4. Pre-owned Hermès Birkin bag: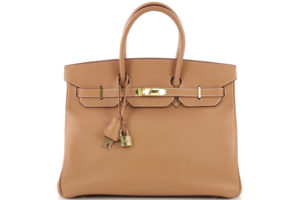 Need space in your wardrobe? Start selling and allow the VIP Concierge Service to take care of the entire process. Buy and sell pre-owned pieces at vestiairecollective.com
EMAIL: [email protected] and quote C&TH to book your collection
---