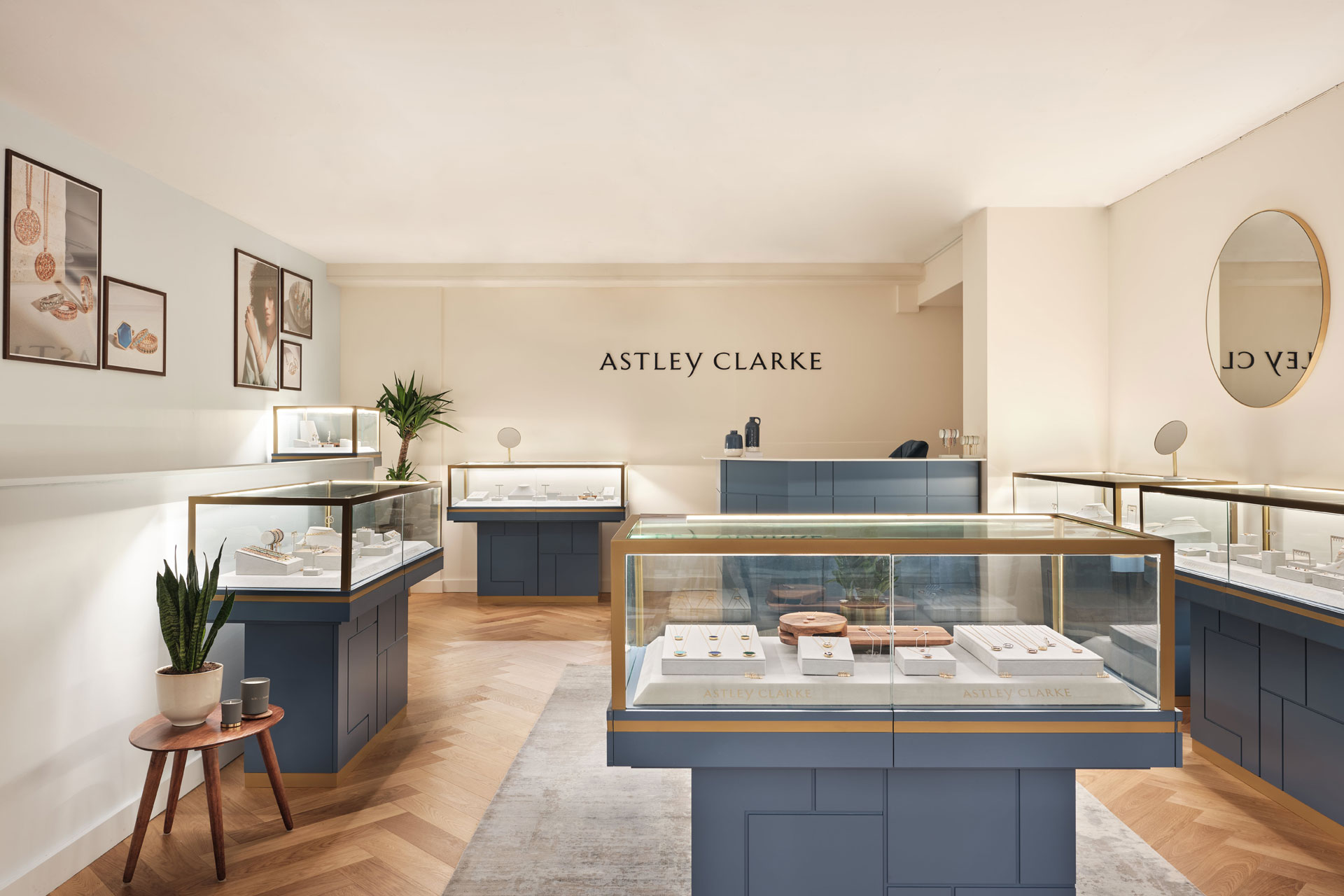 What's Trending in British Luxury? October 2021
---
British luxury at its finest
Stay in-the-know with the latest updates from the world of great British brands. Want more? Subscribe to the Great British Brands newsletter today.
The Best of British Style – Fashion, Beauty, Brands & More
British Luxury News
29.10.10
David Gandy Launches Eponymous Fashion & Lifestyle Brand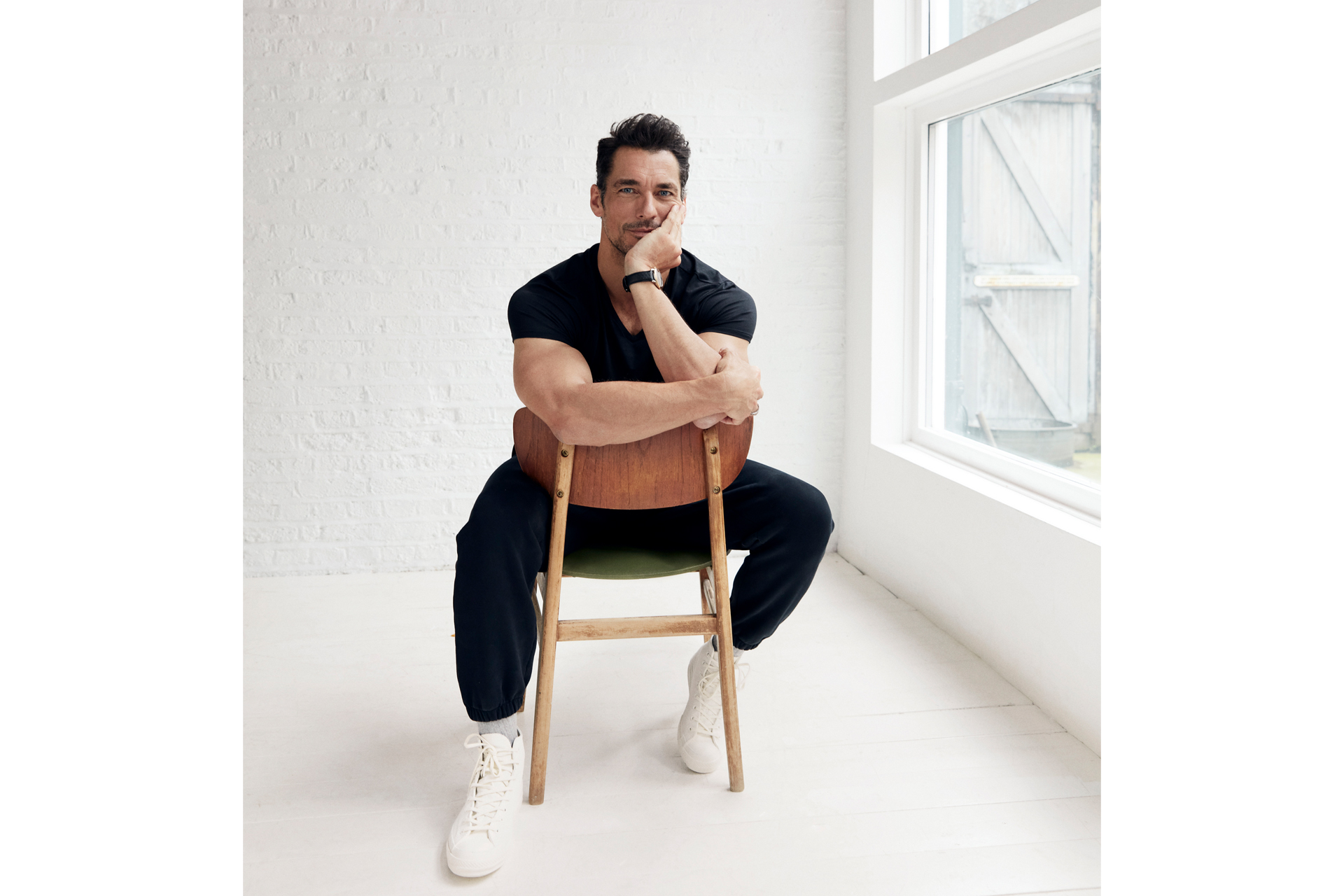 After 20 years at the forefront of the fashion scene, David Gandy has stepped out of his Savile Row suit – and into something a little more comfortable. He's just launched his own fashion and lifestyle brand, called David Gandy Wellwear, with a 20-piece debut collection of soft, comfy hoodies, sweaters and joggers in a palette of neutral shades.
'Clothing can have a big impact on our confidence, so I wanted to create a range that helps people feel relaxed and secure – one that allows people to feel as comfortable as they do in their own skin,' says Gandy. 'I sometimes feel that as human beings we have lost our emotional connection with clothing, so I wanted to put the feeling back into fashion. Clothing shouldn't just make you look good – it should make you feel good too.'
The brand takes a multi-sensory approach to design, creating a sense of wellbeing through exceptional comfort, style, fit and quality. With studies showing that simply touching smooth fabrics can create a sense of psychological wellbeing and reduce negative emotions, Wellwear's use of tactile fabrics is key to its designs. The best natural fibres, including Pima cotton, lyocell and modal, were chosen to guarantee ultimate softness against the skin.
Time to get comfortable.
27.10.21
Nyetimber Partners with Lay London on First Tableware Collection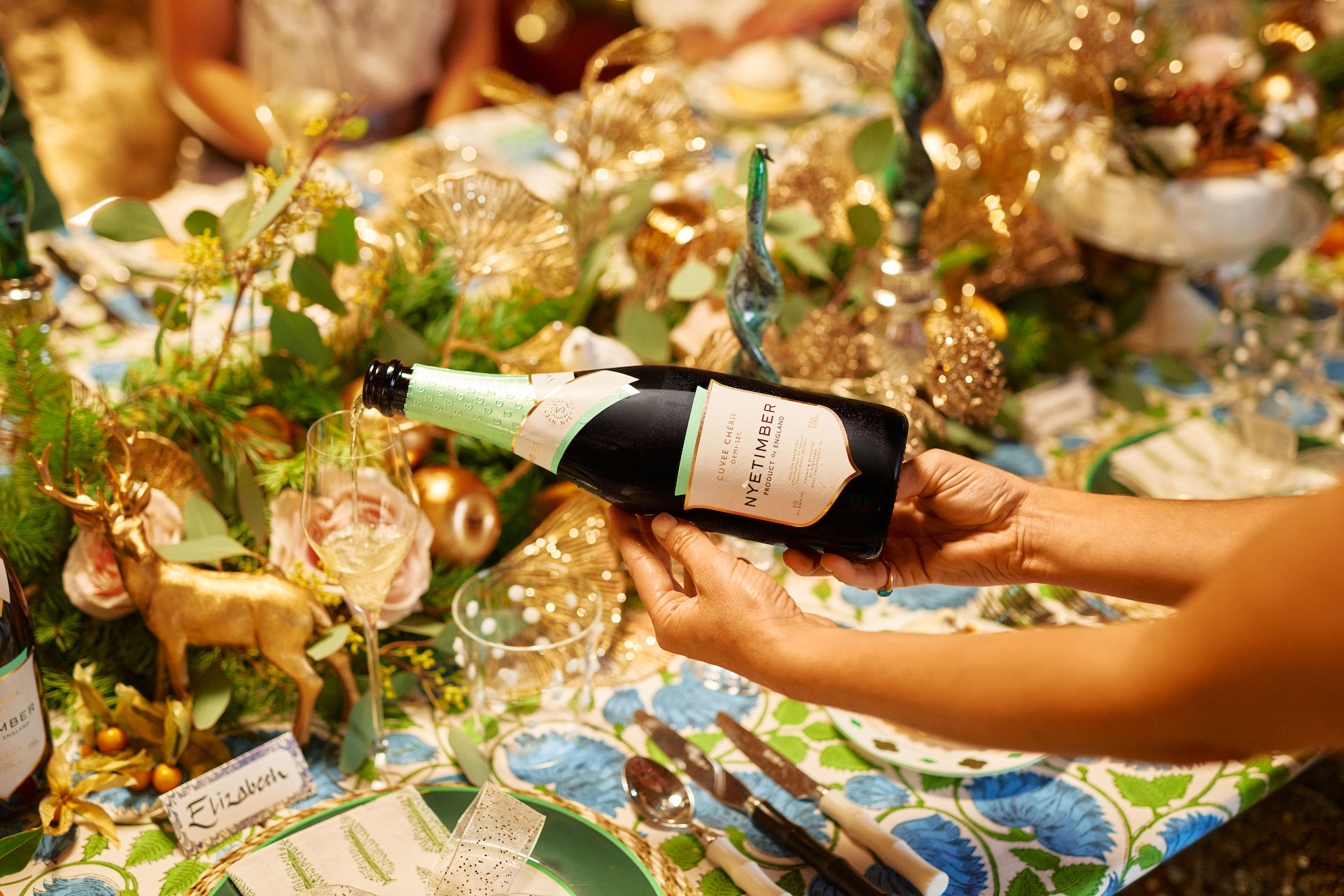 This Christmas, English sparkling wine producer Nyetimber is collaborating with expert tablescapers Lay London to create a range of exclusive festive homeware items, available to both buy and rent from 2 November.
Sisters Jemima and Alice Herbert founded Lay London, the city's first tablescape rental service, to deliver beautiful dinner party looks straight to your door. And for Christmas 2021 the pair have designed tableware items especially for Nyetimber.
Inspired by Nyetimber's spearmint green Cuvee Chérie bottle foil, the collection comprises a tablecloth, a set of eight napkins, each adorned with a minimalist, hand-printed take on a traditional Christmas tree, and Lay London's trademark marbled candles in mint and emerald green.
The Lay London Festive Dinner Bundle is £90; the Lay London Christmas Party Bundle is £420. The Rental Experience starts at £390/£30pp, available in London only. Available from 2 November at nyetimber.com
15.10.21
Vashi Launches First Ever Campaign Inspired by Love
British jewellery brand Vashi has launched its first every campaign, inspired by love and fuelled by the belief that jewellery should tell a story. To bring this idea to life, Vashi invited inspiring individuals to celebrate their most meaningful relationships by creating a personal piece of jewellery. People from the worlds of ballet, athletics, the arts and more shared stories of every kind of love — from family and friendships to dizzy romance — and created a piece of fine jewellery with the brand.
Alongside the campaign sits 18 new pieces, which are the very first to be designed under the direction of Liz Olver, Vashi's new director of product design. A suite of bridal jewellery includes two new engagement rings: one with a row of side stones on the shoulders, the other with elegant diamond-set leaf motifs framing the centre stone. Both rings have a curved comfort fit, and can be teamed with the wedding band and eternity rings to create a contemporary stack. A diamond solitaire pendant and earrings complete the look.
Elsewhere, knots symbolise strength as well as good luck, and are teamed with lustrous pearls, which make their appearance in Vashi's ready-to-wear collections for the first time. The knots and pearls capsule includes seven pieces, inviting you to curate your own look: knot studs can be paired with the coordinating ear jackets or worn solo, while knot rings make a statement in multiples of three or five. Finally, a geometric kite motif catches the light in graduating drop earrings and two new necklaces.
Available online and in-store, each piece invites customers to tell a story of their own, whether they personalise it with an engraving, customise a design detail or use it as inspiration to explore creating something completely bespoke.
14.10.21
Sabina Savage Partners with Cleave to Make 'The Artist's Pen'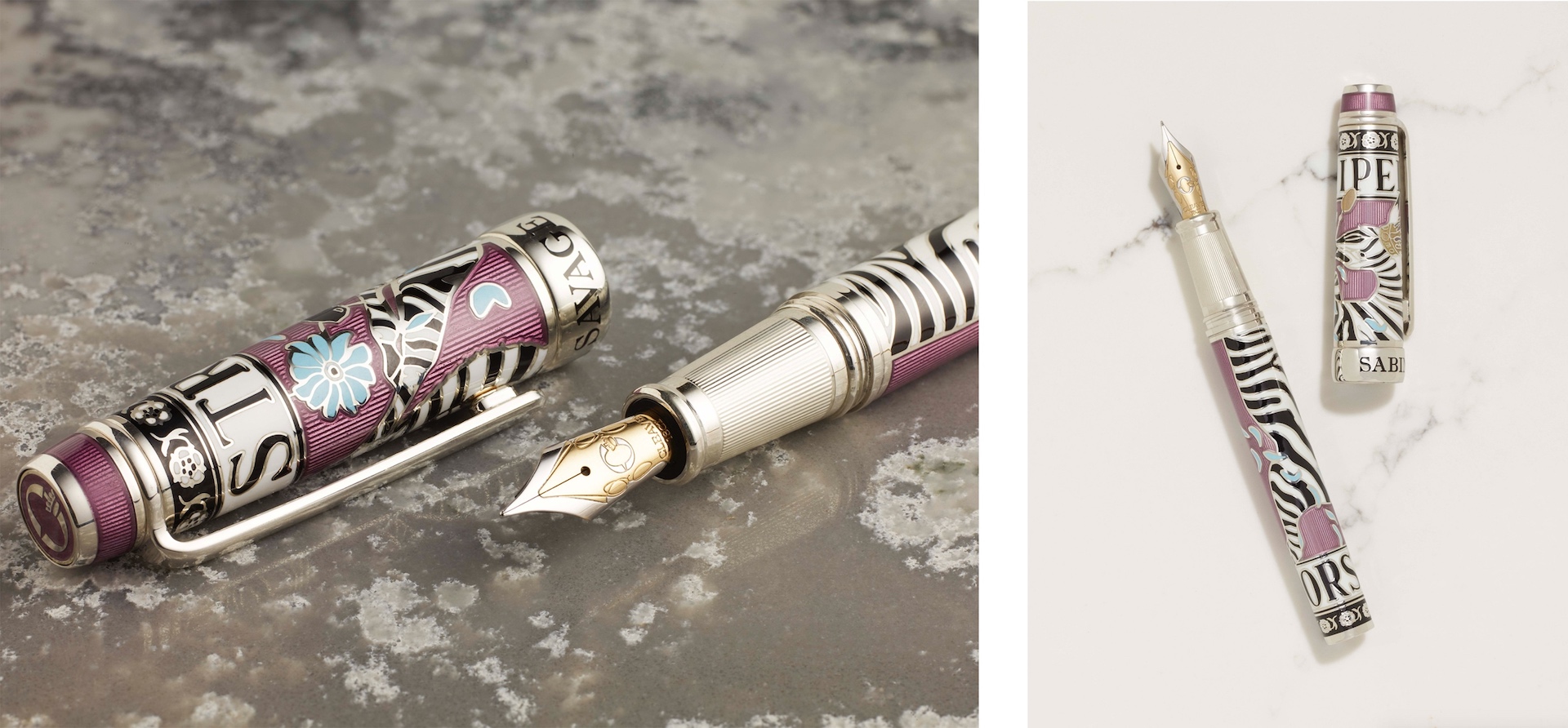 Designer of exquisite, artistic prints, Sabina Savage, has just launched her latest project: an exquisite objet d'art fountain pen, produced by the master craftsmen of Cleave, Royal Court Jewellers.
The pen features an adaptation of Sabina's celebrated design, The Royal Striped Horses, which was inspired by the Royal Menagerie housed at The Tower of London from 1200 to the early 1800s. The illustration depicts a majestic zebra fleeing the tower, taking with her several pieces of the British crown jewels.
In order to adapt the design for enamel work, Sabina studied the enamelling process in detail to understand the heritage craft. With the expertise and guidance of the Cleave master craftsmen, she traced her original pencil illustration by hand and fitted it to seamlessly surround the pen.
The crowned zebra gracefully leaps the full length of the design and turns effortlessly into alignment when the pen is closed. She wears the crown of Margaret of York, and carries the golden Coronation Spoon, alongside a blue flower which spirals falling petals around the body of the pen. At the head and base of the pen read the words 'Striped Horses' – an allusion to the unfamiliarity of such foreign beasts at the time.
This adapted design was then carefully brought to life in the Cleave workshop. To add depth and iridescence, the background of the design is guilloché (precisely engraved with a repeating pattern) and hand-filled with a translucent enamel. Opaque enamel is then manually applied to the features of the design, allowing the intricate details to gain prominence. The Artist's Pen is keeping the by-hand tradition alive, both in production and in product.
Available from early November, £4,250. sabinasavage.com
12.10.21
Barbour and Tusting Join Forces on Collection of Re-Loved Bags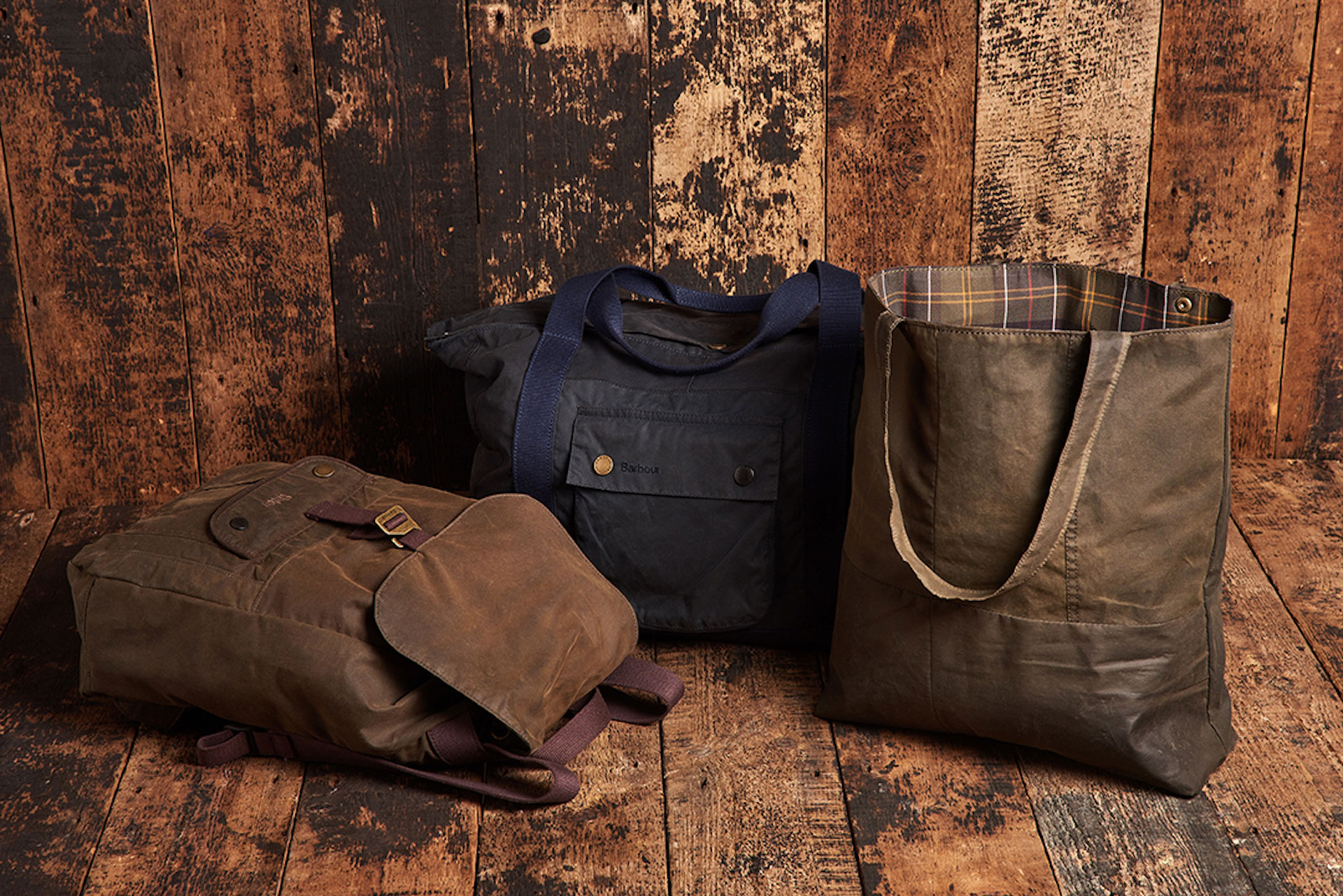 Two of C&TH's favourite British brands, Barbour and Tusting have joined forces on a new range of 're-loved' bags that is a brilliant way to approach upcycling, and giving old garments a new lease of life. Handcrafted in Tusting's fifth-generation leather workshop in Bucks, the unisex bags are all made from pre-loved waxed Barbour jackets and coats.
Available from barbour.com
6.10.21
Astley Clarke Opens its First Standalone Store in London's Seven Dials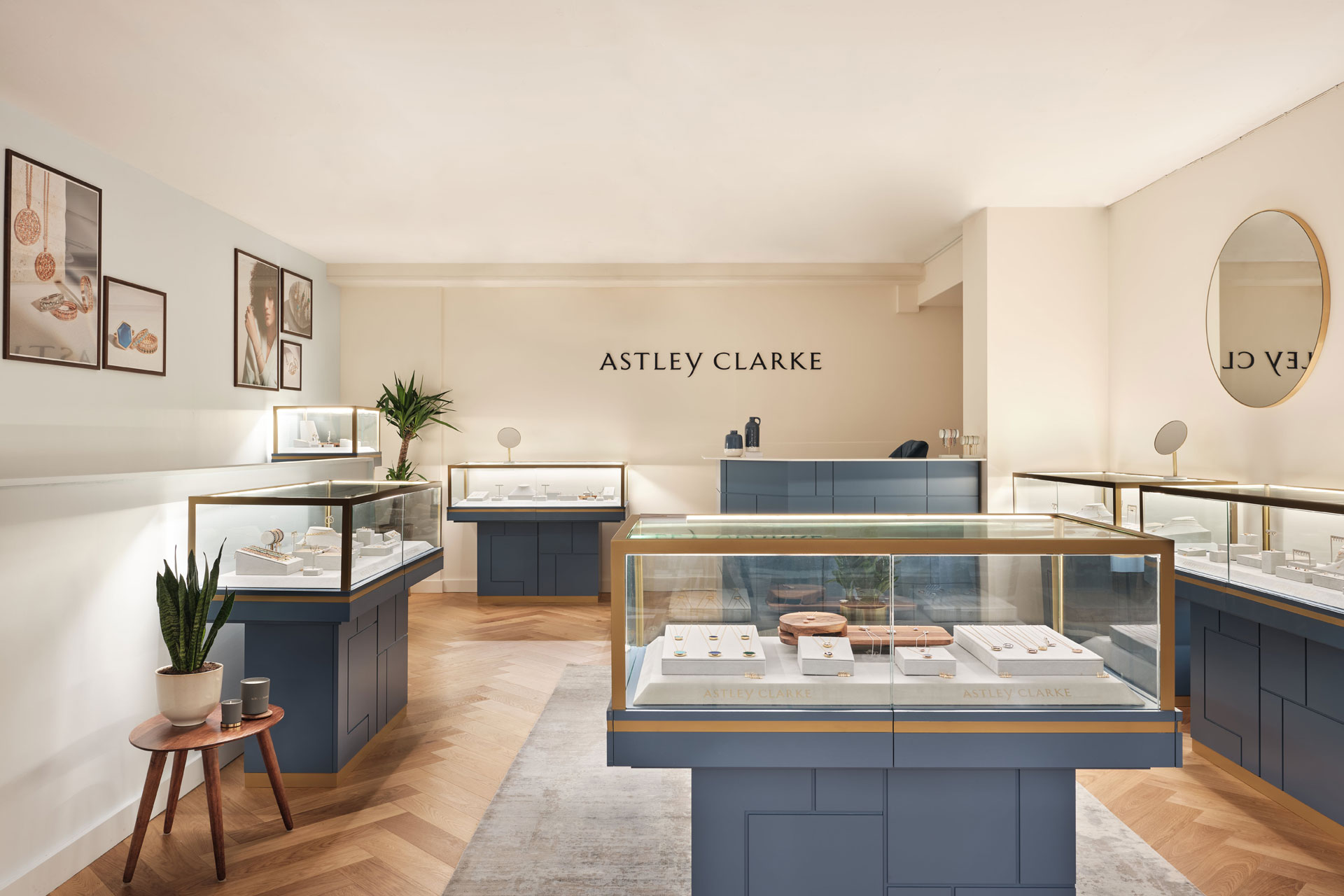 British jeweller Astley Clarke has launched a bricks-and-mortar store on Monmouth Street in Seven Dials. Offering the chance for customers to step into the brand's world for the first time, the 900sqft space has an aura of relaxed luxury: think warm wood floors, brass fittings and rich blue furnishings. The flagship is home to the brand's first in-store collection, Honeycomb, which centres around a hexagon motif, crafted from diamonds and 14ct gold. You'll also be able to have Astley Clarke's lockets engraved and customised at a special personalisation desk, which uses immersive technology.
01.10.21
Stormzy Wears Church's Shoes to the No Time To Die Film Premiere
All the stars came out for this week's No Time To Die premiere at the Royal Albert Hall in London. Alongside sumptuous velvet jackets sported Daniel Craig and the Duke of Cambridge (an emerging trend in men's occasionwear), British singer Stormzy walked the red carpet in a slick tuxedo, accessorised with a pair of classic Church's Whaley Oxford shoes in patent black leather. An outfit worthy of Bond himself.