Don't let the cold get you down this winter. With technical thermal fabrics and cosy designs, you have no excuse for skipping your morning run.
See our edit of the most stylish, technical buys for your workout this winter.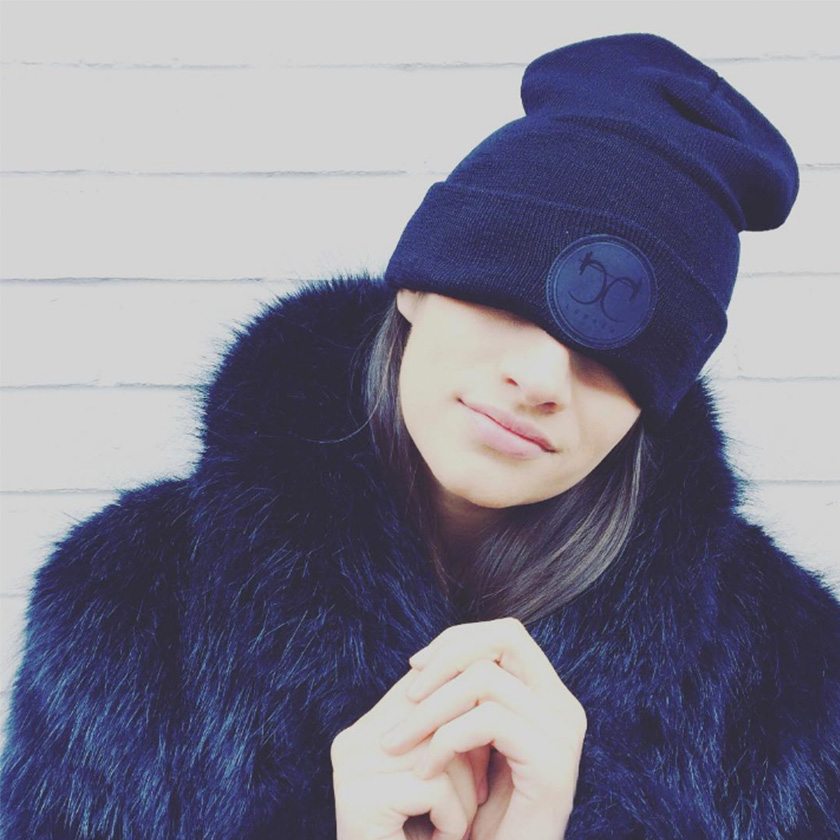 Instagram @charlicohen
Don't fret about your post drop off gym class this sporty casual look is perfect and super cosy.
Morning drop off kit
This Sweaty Betty asymmetric knit skirt provides a cool alternative to sweatpants. In a soft ribbed wool knit with an on-trend curved hem, the A-line shape looks striking and can be made even cooler by layering over leggings. Pair with Kit & Ace's Technical Cashmere™ bodysuit, perfect for layering under blazers and jackets but also for post-swim cosiness, practical and cashmere what more could you ask for?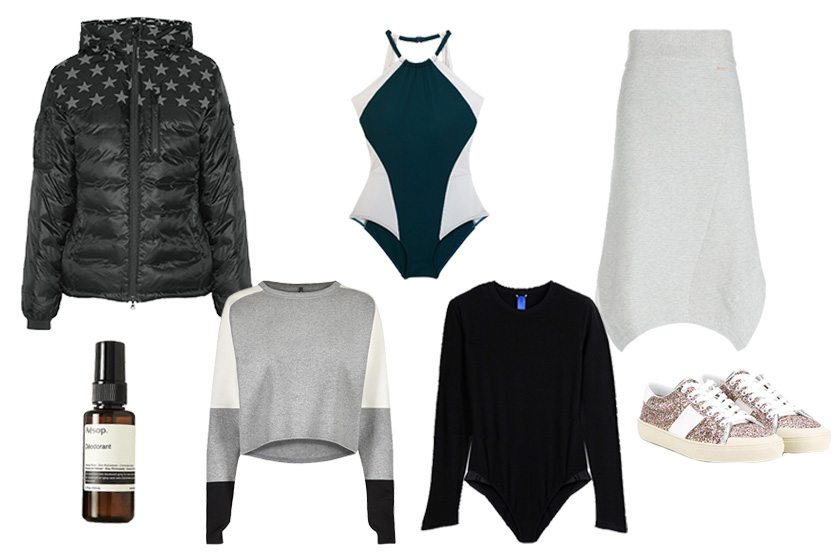 From left to right: Canada Goose Crawford Jacket Exclusive for Net-A-Porter £500, Aesop Herbal deodorant £23, Move Your Frame Nicole colour block sweatshirt £40, Flagpole Nola swimsuit £313.71, Kit&Ace Technical Cashmere Crew bodysuit £120, Sweaty Betty Elli Luxe Knitted Skirt £120, Saint Laurent 

'Court Classic' sneakers £305.
Aesop have also created an aluminium free,  botanically based deodorant formulation including rosemary, sage, and eucalyptus to help mask any odours. Perfect to chuck into your gym bag in the mornings.
Winter Running: Get outdoors
Update your running kit for the colder months with this Lucas Hugh technical knit top.  The fabric acts as a second skin and it has no side seams, so it's super comfortable as well as breathable.This Moncler down jacket will keep you warm for those morning runs you are struggling to face.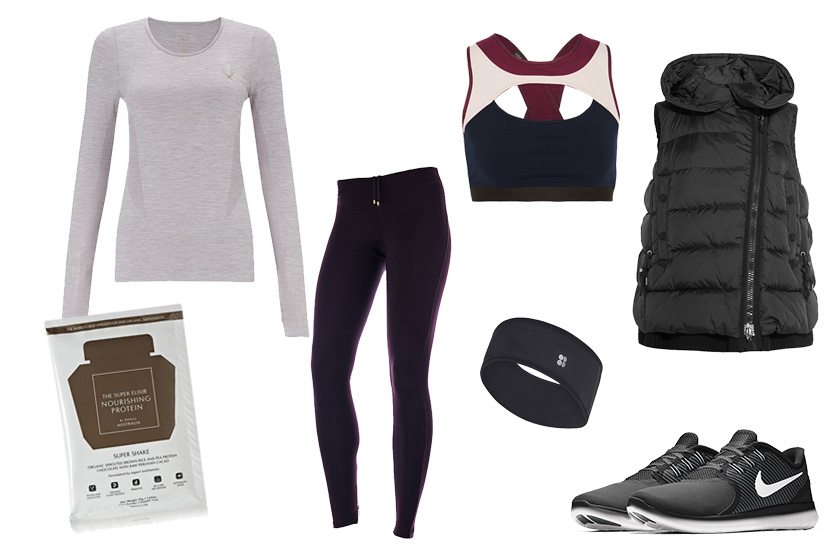 From left to right: Lucas Hugh technical knit top £75, The Super Elixir Nourishing Protein travel pack £28, Hey Jo Cassini leggings in liquorice £145, Live the Process cut-out sports bra £120, Sweaty Betty thermal earwarmer £15, Moncler Laurie quilted shell down gilet £875, Nike Free Run trainers £115 and customisable.
Replenish your muscles post run with Elle Macpherson's Super Elixir protein. Team your technical knit with these Hey Jo leggings. It's hard enough to get out of bed to go to the gym, so you may as well have nice gym kit to inspire you.
Top Winter Pick
We're loving these pure wool Joseph joggers this autumn. There's no greater pleasure than slipping into your favourite trackies after a long day at work, but now you can wear them all day long thanks to Joseph's chic pair. Perfect for weekends in the town or country, these versatile and wearable trousers will see you through the colder months.
Read more: The Winter Coats Edit
Read more: Autumn skin saviours: The best luxury face creams
---