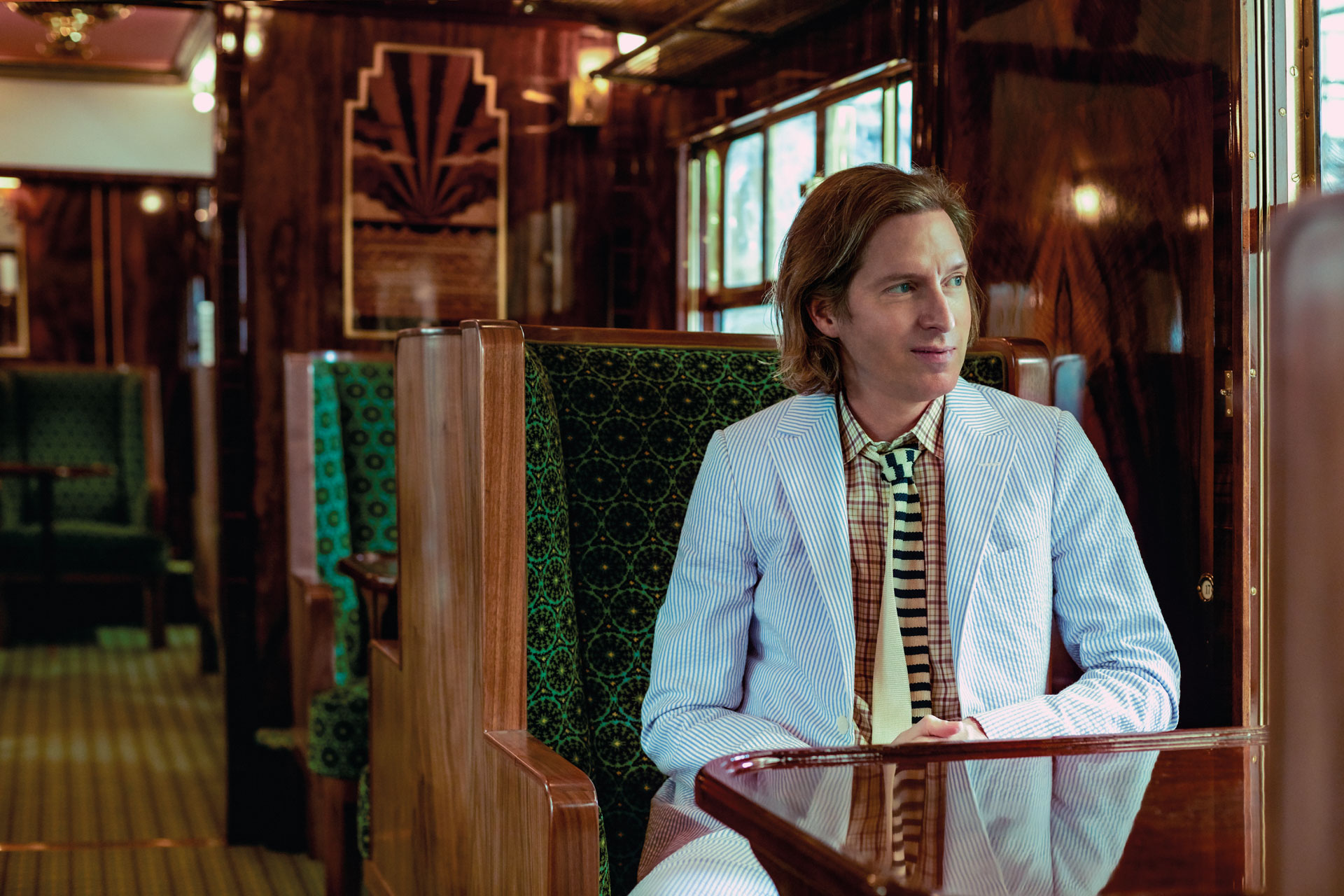 All Aboard Wes Anderson's British Pullman Express
---
A ride in this magical, mystical carriage will set you back £400
Filmmaker Wes Anderson is known for his instantly recognisable signature style, with sets so vivid the urge to step through the screen into his stories is real. And thanks to his new partnership with luxury travel specialist Belmond, now you can. The American director has collaborated on the design of a carriage in Belmond's British Pullman train, so you can climb aboard for a peek inside Anderson's creative mind.
Wes Anderson X British Pullman
The carriage (named Cygnus) will pay tribute to both the golden age of cinema and travel, carefully balancing the historical preservation of the art deco inspired carriage with a modern interpretation of design. Speaking of the project Wes Anderson said:
'I love trains! I have often had the chance to invent train compartments and carriages in my movies — so I was immediately pleased to say 'yes' to this real-life opportunity, and very eager to make something new while also participating in the process of preservation which accompanies all the classic Belmond train projects. They are keeping something special alive; – igniting this endangered species of travel into a new golden era.'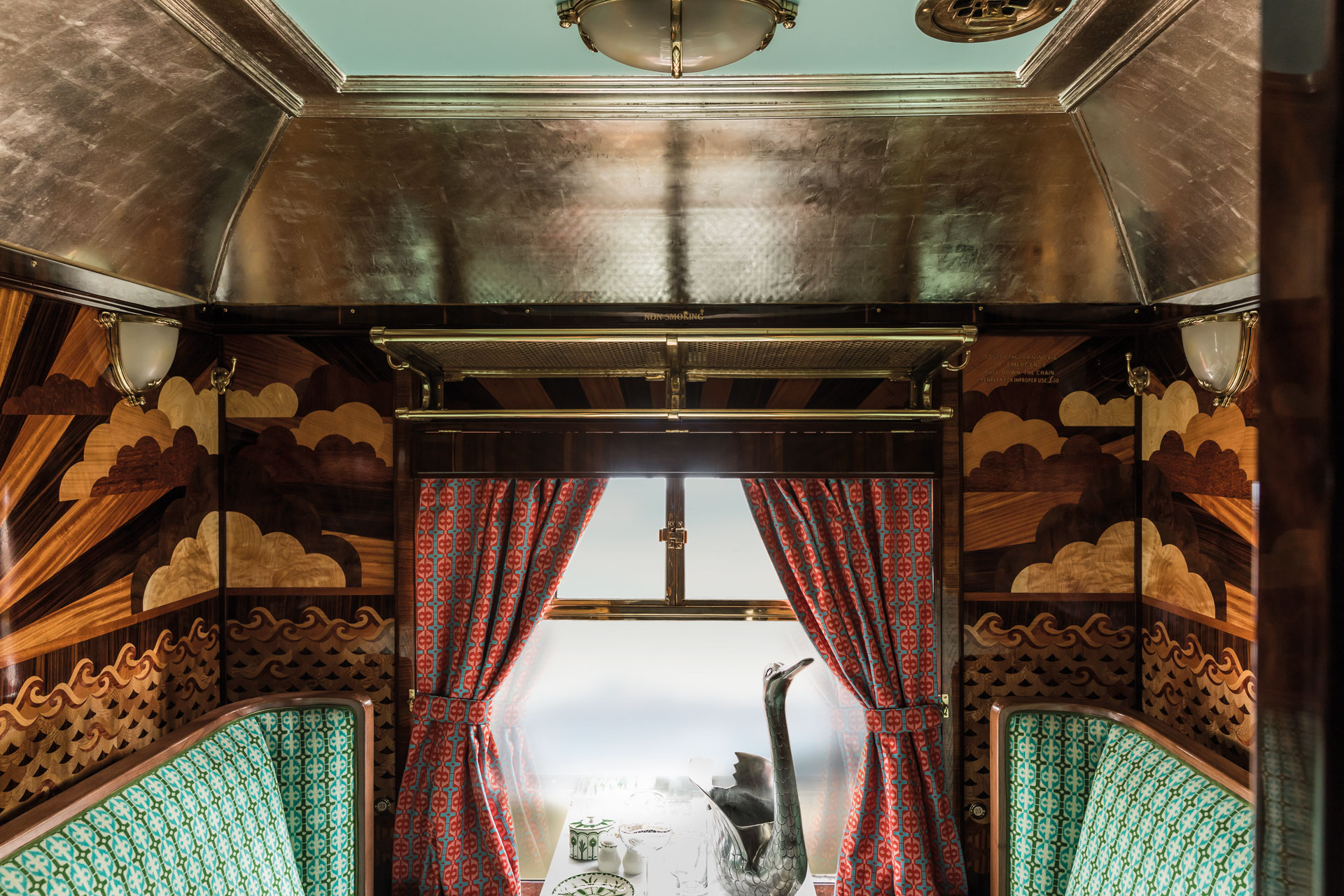 Expect signature symmetrical lines, unique colour pallets and art nouveau style, plus an elevated guest experience, with two new private coupés in the carriage. Cygnus is often personified as a swan and immortalised as one of the most recognisable constellations in the night sky, and reference to the myth and legend can be found throughout the design. From the silver leaf on the ceiling that reflects like water to the swan-shaped champagne coolers, the carriage is a tribute to the majestic bird.
The intimate coupé spaces offer 360 degrees of carefully handcrafted marquetry and can be exclusively booked for up to four guests, beginning at London Victoria where the Train Manager will greet guests with priority boarding and free flowing champagne available throughout the journey.
HOW?
Book a private coupé, travel in the open carriage as part of the regular Pullman experience or choose to book the entire carriage for groups and celebrations up to 26 people. 'Pullman Dining by Wes Anderson' starts from £400 per person. The 'Pullman coupé by Wes Anderson' starts from £1,800 per coupé. The full carriage hire price is available on request. To book or for more information visit belmond.com or call 0845 077 2222. 
And if you can't book a spot on Anderson's carriage, join the rabble at your local cinema for a screening of his latest film The French Dispatch, sure to be a visual (if somewhat 2D) delight.