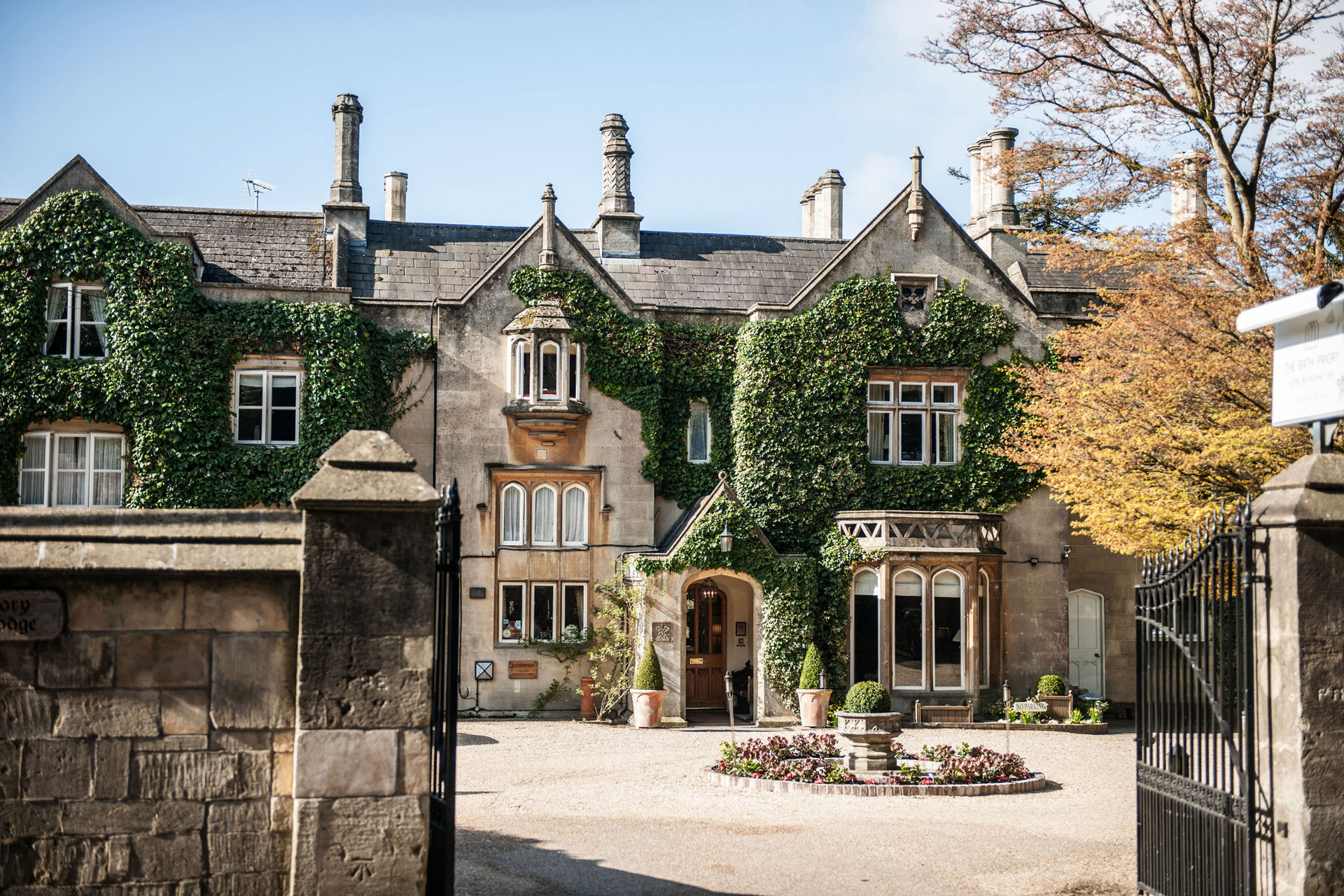 What Will Staying In A Hotel Post-Lockdown Be Like?
---
What are hotels doing about the coronavirus social-distancing rules? This.
Back after lockdown number one, we checked in to The Bath Priory on opening night to discover how travel post-lockdown had changed. Here's what we learnt about Covid-safe UK travel; expect more of the same once hotels open up again (hopefully in the not-to-distant future)… 
What Will It Be Like Staying In A Hotel In The UK Post-Lockdown?
Review from the first post-lockdown reopening of hotels…
Check-In
After a no-contact temperature check (by the incredibly friendly General Manager Gurval Durand) at the entrance, the check-in is completely fuss-free. We have completed pre-check-in online, so we are handed a sheet of information and a key and shown to our room where we are left to explore. The greeting is just as warm and welcoming as you'd expect from the team, with one newly installed safety screen at reception and one extra dose of 'bear-with-us' humour as both staff and guests get used to the new measures and try to resist the (not quite forgotten art of the) handshake.
What Are Hotels Doing About Coronavirus? 'The System'
Wherever you stay, you'll be told about 'the system'. It may be a one-way system, it may be certain entrances at certain times, it may be certain rooms out of use or closures for cleaning. It will almost definitely include hand sanitiser being placed strategically around the hotel for guests to use as they navigate the building. And if it's anything like The Bath Priory's 'system' it will work almost entirely without you having to notice it at all.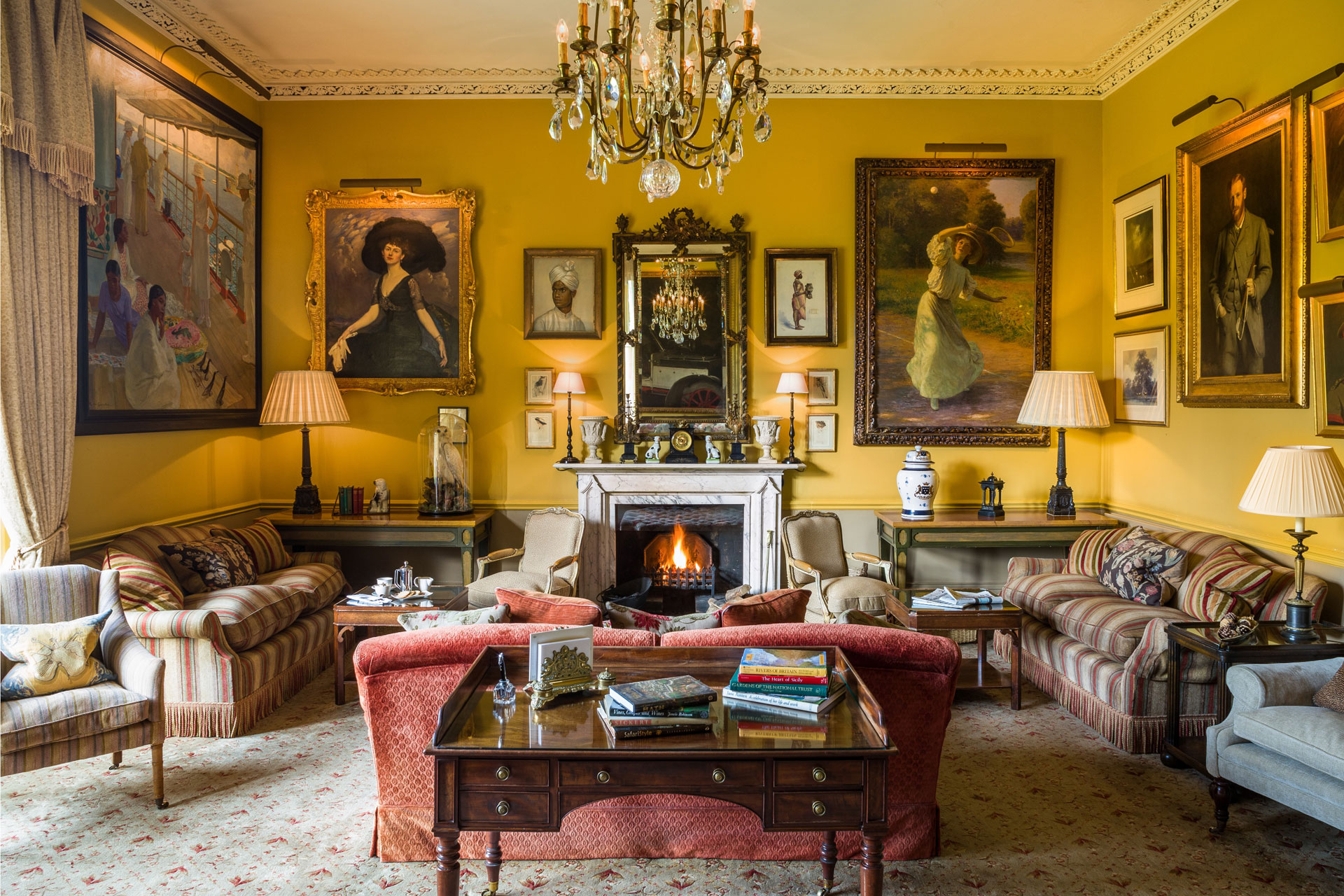 Socially-Distanced Dining
So, what is socially-distanced dining actually like? The tables at The Bath Priory restaurant were spaced to allow for social distancing of parties and space for the staff to serve all courses (of which there are many) on trays to the side of the table. Plates are lifted by diners from the trays and returned when empty to limit the contact between staff and guests and wine and water is left to self-pour depending on the diner's wishes. It took roughly one amuse-bouche and one slice of bread for all of the pre-dinner tension to disappear as staff made what must have been a very quickly pulled-together plan appear like a very well-rehearsed service waltz. The restaurant was bustling and atmospheric (atmospheres, remember those?) without any guest crossing (within two metre) paths of another. Manager Gurval informed us that the highly organised system was cooked up by the maître d'hôtel, a mother. It shows. The food itself (from a small but tempting menu) was enough to make up for months of home-cooking and wilted food deliveries. The crab starter was heaven, the beef fillet perfectly-cooked, the artichoke and shitake main beautifully presented. And the raspberry tart was divine: worth making space for even after months out of three-course-meal-eating practice.
Like many other hotels in the post-lockdown era, to get around the obvious capacity and anxiety issues of socially-distanced dining, The Bath Priory is offering a wider choice of dining options, including in-room dining and breakfast hampers to be enjoyed in the grounds.
The Hotel
The Bath Priory is the perfect antidote to months spent dreaming of a county escape. The hotel's glorious shared spaces have been organised so that guests can relax in style and feel completely at ease in their surroundings, with breakfast, lunch, tea, and dinner all available in the restaurant or in the more casual setting of the parlour with plenty of space between tables and easy chairs for the staff to navigate.
The hotel is set within four acres of beautiful gardens, and while the L'Occitane Spa remains closed for now, the hotel is beautifully fragranced with zesty lemon and the in-room toiletries (which, now more than ever, surely, it's our duty to keep once opened) are a mini taste of the brand. The gardens themselves are tended by Jane Moore (a Chelsea Flower Show Silver Medal winner), every season, but if you can bear to drag yourself away from them, Bath is a 20-minute walk through Royal Victoria Park, where the city is coming back to life. Opt for one of the glorious Master Crescent Suites for the ultimate in luxury with large, grand living spaces and balconied garden views.
The Verdict
If you've adjusted to life without hotel-fresh crisp sheets, bathtubs at the foot of your bed, waking up to the papers and breakfasts at leisure (with no washing up required), consider this your (complimentary) wake-up call. Hotel life is sweeter than you remember.
BOOK
Double rooms at The Bath Priory for an overnight stay in July/August start from £215 per room (two sharing) on a bed & breakfast basis | Rates for Cavendish or The Royal Master Suites start from £612 per night, two sharing on a bed and breakfast basis.www.thebathpriory.co.uk. 01225 331 922