Best Family-Friendly Ski Resorts
Pack your pocket rockets
Fun for all the family: these are the best family-friendly ski resorts that cater for all ages and holiday needs.
Five Incredible Family-Friendly Ski Resorts
Club Med Pragelato Sestrière, Italy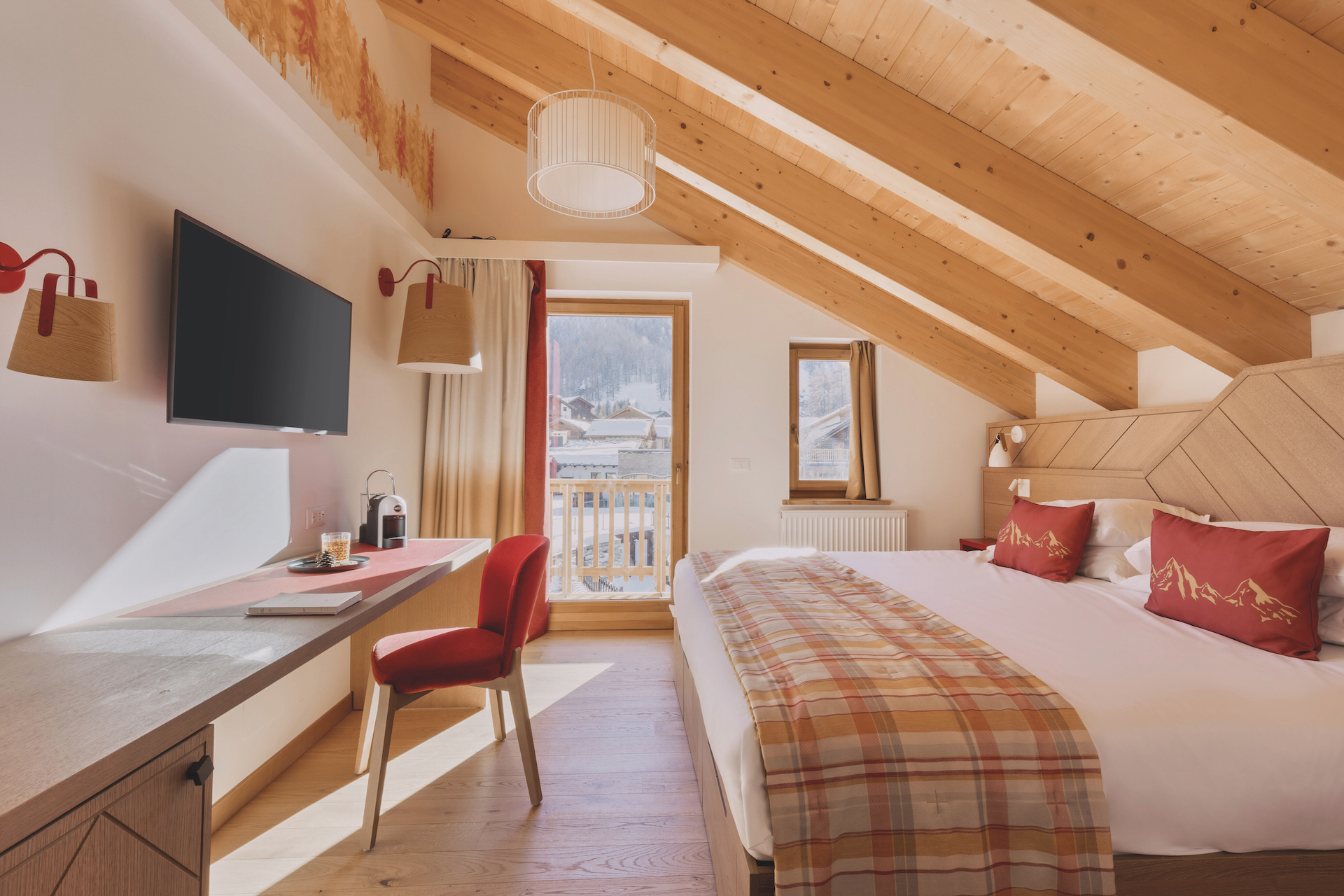 All-inclusive skiing is definitely on the rise, and market-leading Club Med is riding the winter wave it set in motion 65 years ago. Last winter, its bookings were up by a third, as cost-conscious families look to lock in savings. And it's not just in the French Alps – Club Med now offers ski holidays in Canada, Japan and Switzerland, plus one very special place in the Italian Alps: Club Med Pragelato Sestrière.
Sestrière is part of the Milky Way ski area in the Alps, and with almost 400km of pistes is one of Europe's largest. Stretching across the border from Italy into Montgenevre in France, it has some excellent steep north-facing pistes as well as more gentle snow-sure slopes, with much of the skiing above 1,800m.
In typical Club Med fashion, group lessons and guiding are included in the all-inclusive packages for adults and children alike. There's something reassuring about putting your children in the care of a 'maestro' for their ski lessons – especially when they are as charming and professional as the instructors we had.
It is becoming increasingly popular with British guests. Brits have long been drawn to neighbouring Sauze D'Oulx, but Sestrière too has been getting steadily more popular. So too has Club Med, with an all-inclusive package that seems to be striking a real chord in our more cost-conscious times (and it really does cover it all – ski passes, guiding, and even lunches are included, plus as much childcare as you could possibly want).
Coming back to the hotel for lunch is quite an alien concept for British skiers, but the food is so good it is sorely tempting, especially for our daughters for whom the daily changing buffets were manna from heaven. There are, however, also five mountain restaurants across the ski area where you can eat free of charge. At Aquila Nera the mention of Club Med is enough to magic up a couple of glasses of prosecco and a platter of mountain meat and cheese before the menus even arrive.
In fact, my only criticism of the food here is just that the sheer volume, quality and opportunities to eat are so generous that I could not remember what it was like to feel hungry. One night the mi-cuit salmon, on the live chef's station in the bar, was so good we had practically eaten an entire dinner before going to the restaurant.
The main restaurant is buffet style, with 12 stations serving something different each evening. As well as your staple fresh pasta, pizza and grill, there are dishes like beef and prune tajine, magret de canard and a different fresh fish every evening. It's like a who's who of French and Italian cuisine.
The 'Crazy Sounds' disco and nightly shows are somewhat more divisive. A hallmark of Club Med that taps into the surprising French penchant for line dancing, those that want a more chilled after-dinner digestif can escape to the new wine bar across the square, for one last all-inclusive cocktail before bed.
Book It: From £6,463 for a seven night all-inclusive stay at Club Med Pragelato Sestrière for a family of two adults & two children under 11 years old, including transfers and return flights from London (LHR). clubmed.co.uk
Hotel Le Mottaret, Méribel, France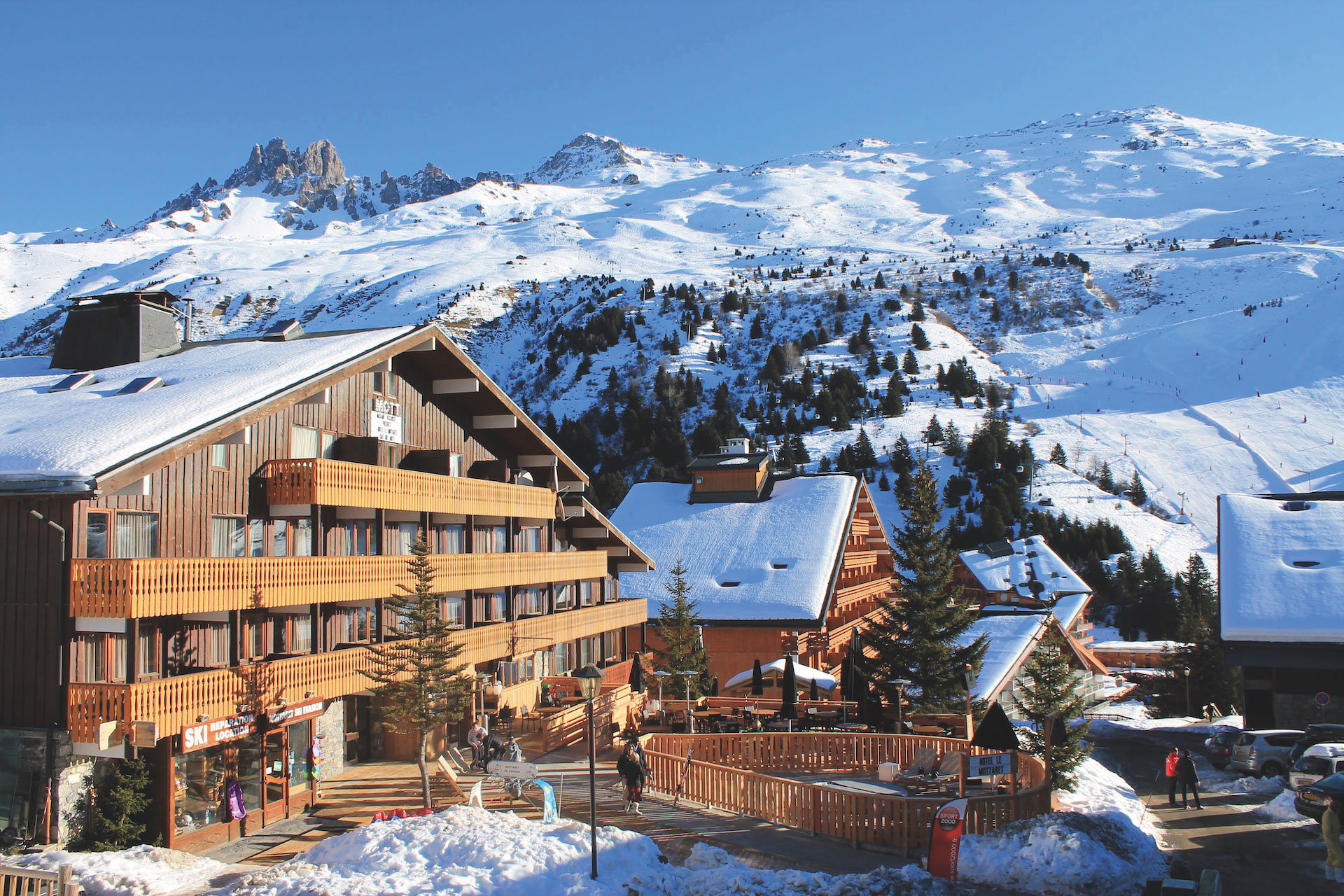 Who doesn't love a pool party? Certainly all the kids who were staying at Hotel Le Mottaret last Easter gave it a resounding thumbs up, even though it faced stiff après competition from tubing high into the air onto an airbag just outside the hotel. But such are the delights of staying at Hotel Le Mottaret.
This quietly unassuming ski-in ski-out hotel has been offering great value family holidays in the heart of the Three Valleys for over 30 years, and they have nailed the concept. With a focus on affordable flexibility, this is three-star holidaying that feels like five-star. Not constrained by Saturday to Saturday bookings, kids go free in family rooms (up to 18 years old), and overall the hotel offers exceptional value for money.
There's a relaxed vibe in the crushed velvet, antique mirror and chandelier-strewn lounge. Downstairs, the restaurant serves up nightly buffets. We had oysters, giant prawns, smoked salmon and sushi on the seafood night.
Outside of the weekly pool party, the spa and pool area is more chilled, with a hammam and indoor hot tub. You can also book a slot in the outdoor jacuzzi on the terrace and soak up the last rays of the day with a glass of bubbly, raising a toast to affordable luxury in the Alps.
Book It: From £1,400 for a seven-night stay at the Hotel Le Mottaret (four sharing a family room, kids go free), on a half-board basis. ski-france.co.uk
Timberlodge, Oz-en-Oisans, France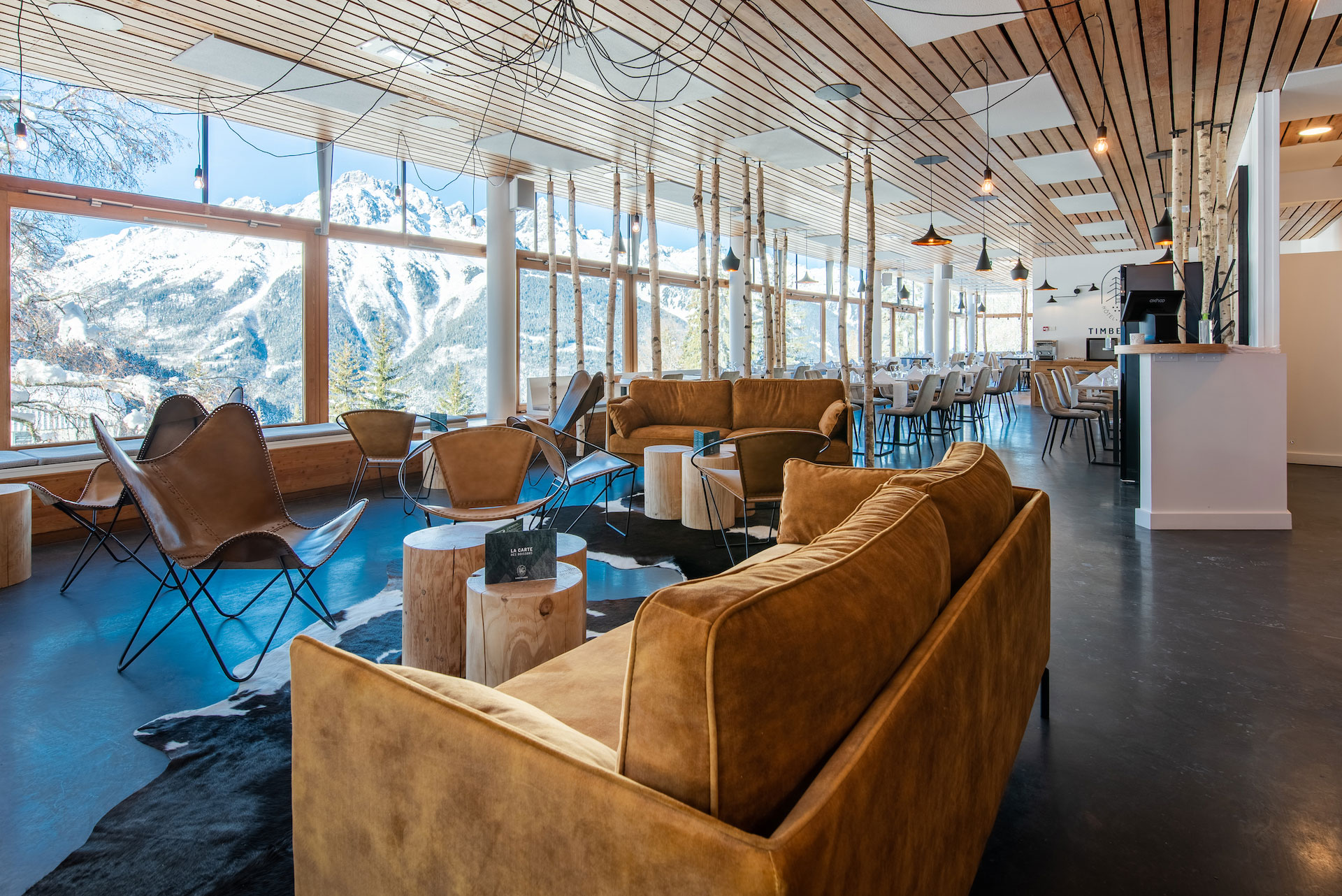 Though it's more winding mountain than yellow brick road, there is definitely something wizard about Oz-en-Oisans, a small satellite village in the adjacent valley to Alpe d'Huez. One of the lesser-known treasures of the Isère region of the Alps, Oz is a small family-friendly village, a quick seven-minute gondola to the heart of the Alpe d'Huez ski area.
Famed for its 300 sunny days per year, the mountains stretch up to a mighty 3,300m. Bolstered by the most snow cannons per hectare in Europe, it's an exceptionally snow-sure choice for a family getaway.
We were staying in the Timberlodge, a contemporary alpine hotel with a large panoramic swimming pool in the heart of what is a small laid-back village, oozing charm and authenticity while offering great value for money. So it seemed a good place to try 'Snowga', yoga in the snow, on the hotel terrace overlooking the valley.
Carrying on the relaxed vibe we also did a sunset walk to Pré Reynaud, for a glass of wine and hunk of Beaufort cheese as we watched the sun set over the ravine. Though the favourite family après activity had to be the biathlon-style laser target shooting, set up at the foot of the nursery slopes.
Book It: From £197 per person per night for a seven night stay at Timberlodge (four sharing a family room, room only). timberlodge.fr. BA return flights from £101 (Heathrow to Lyon). For more information about Isère resorts, visit isere-tourisme.com
Hotel Gardena Grödnerhof, Italy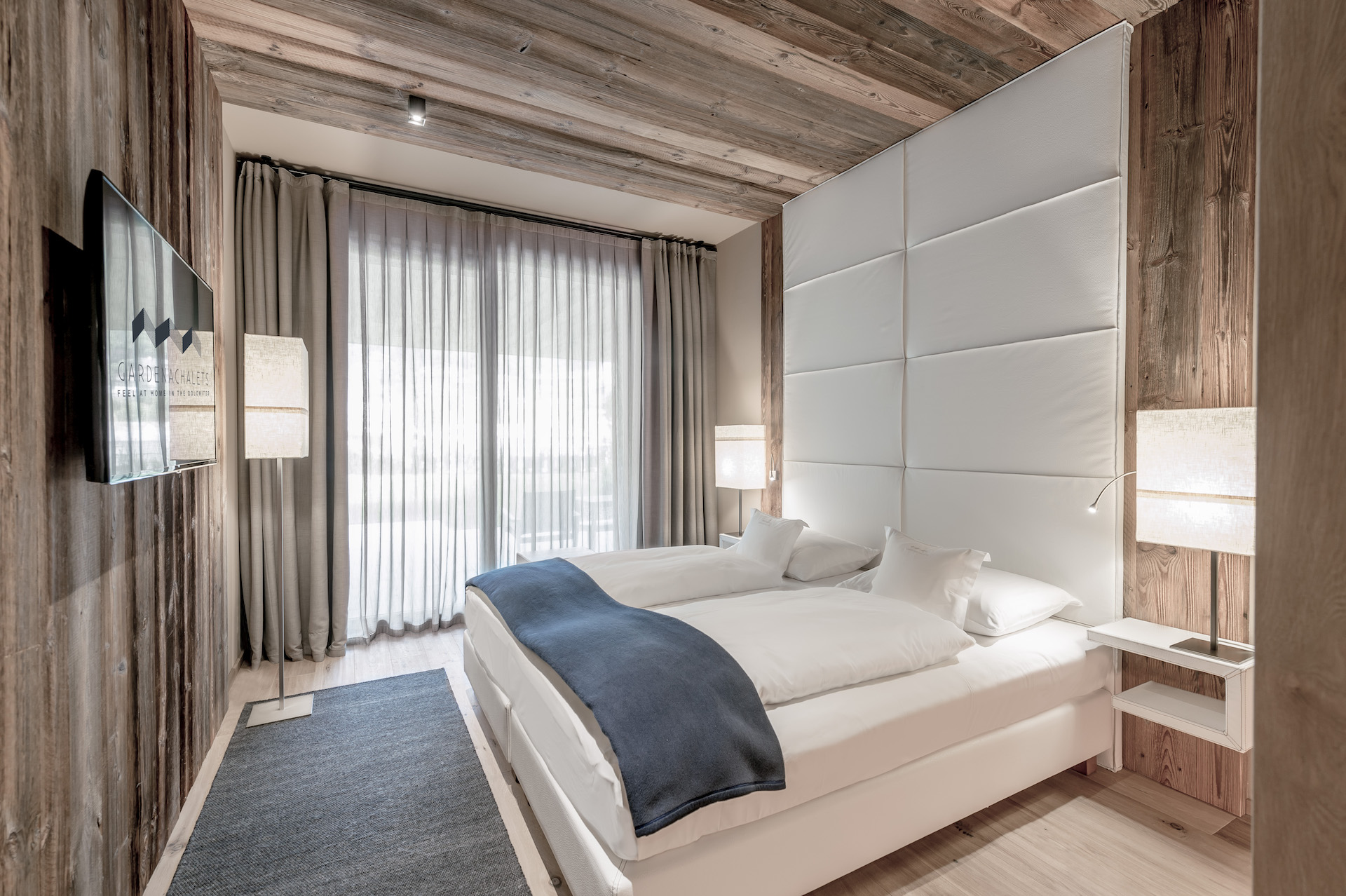 This being the South Tyrol, any self-respecting five-star hotel has to seriously overdeliver on the spa, and the Gardena is no exception. A separate building linked to the hotel, the spa spans two floors with multiple organic, bark-lined saunas, relaxation rooms, cold plunge and infinity edge outdoor hot tub, as well as a ladies-only sauna.
Kids will love the large black slate swimming pool, complete with underwater tunes, as well as the play land, where they can play 3D interactive video games, try out the climbing treadmill or do arts and crafts.
The hotel's timeless style and grace is epitomised by the seamless Italian service. The restaurant staff are so attentive and friendly, without ever overstepping the mark, and there are three different and interchangeable six-course menus to choose from every evening. Pretty much spot on as the Gardena turns 100.
Book it: From €360 (for two sharing) on a B&B basis. gardena.it
Movi Family Apart-Hotel, Corvara, Italy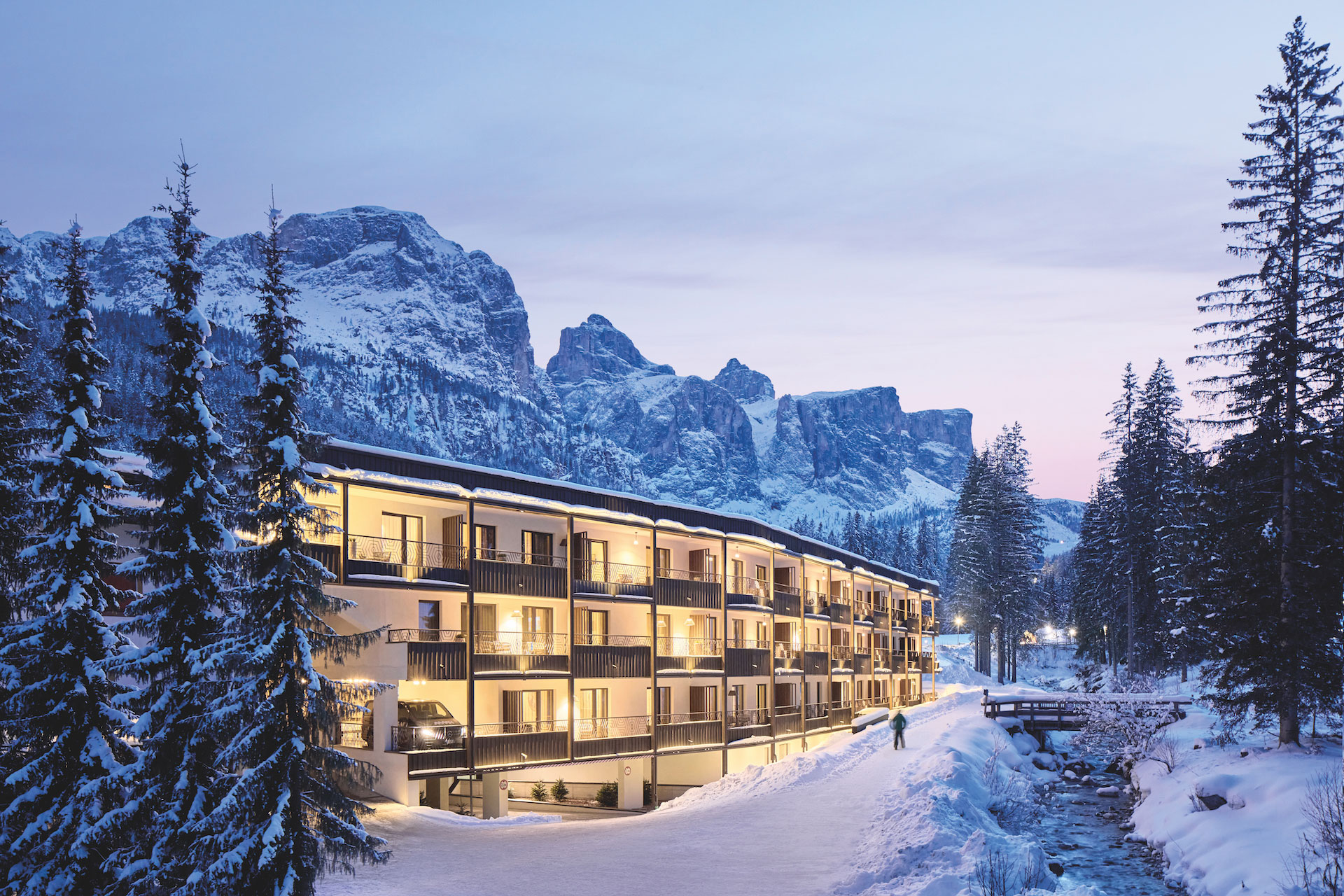 Nestling at the base of the totemic Sassongher mountain in Corvara, home to some of the best views in the Dolomites, the new Movi Family Apart-Hotel is aimed squarely at families. Blending form and function with cosy comfort, the 33 apartments are beautifully thought through, with dedicated lobby space for outdoor gear and open-plan kitchen living areas with pine banquette seating softened by rugs, throws and furnishings in earthy mossy tones.
The apartments, all of which have two bedrooms plus the option of a fifth bed, may not be huge but every space is perfectly considered. The kids rooms are cosy, with wallpaper of misty hand painted pine trees and iconic owl wall lights above the beds. The hotel offers an excellent breakfast, complete with kids' organic tea bags, but evening meals are either DIY or ordered in from three local restaurants. There's also Salvan, a fantastic and great value pizza place, right next door.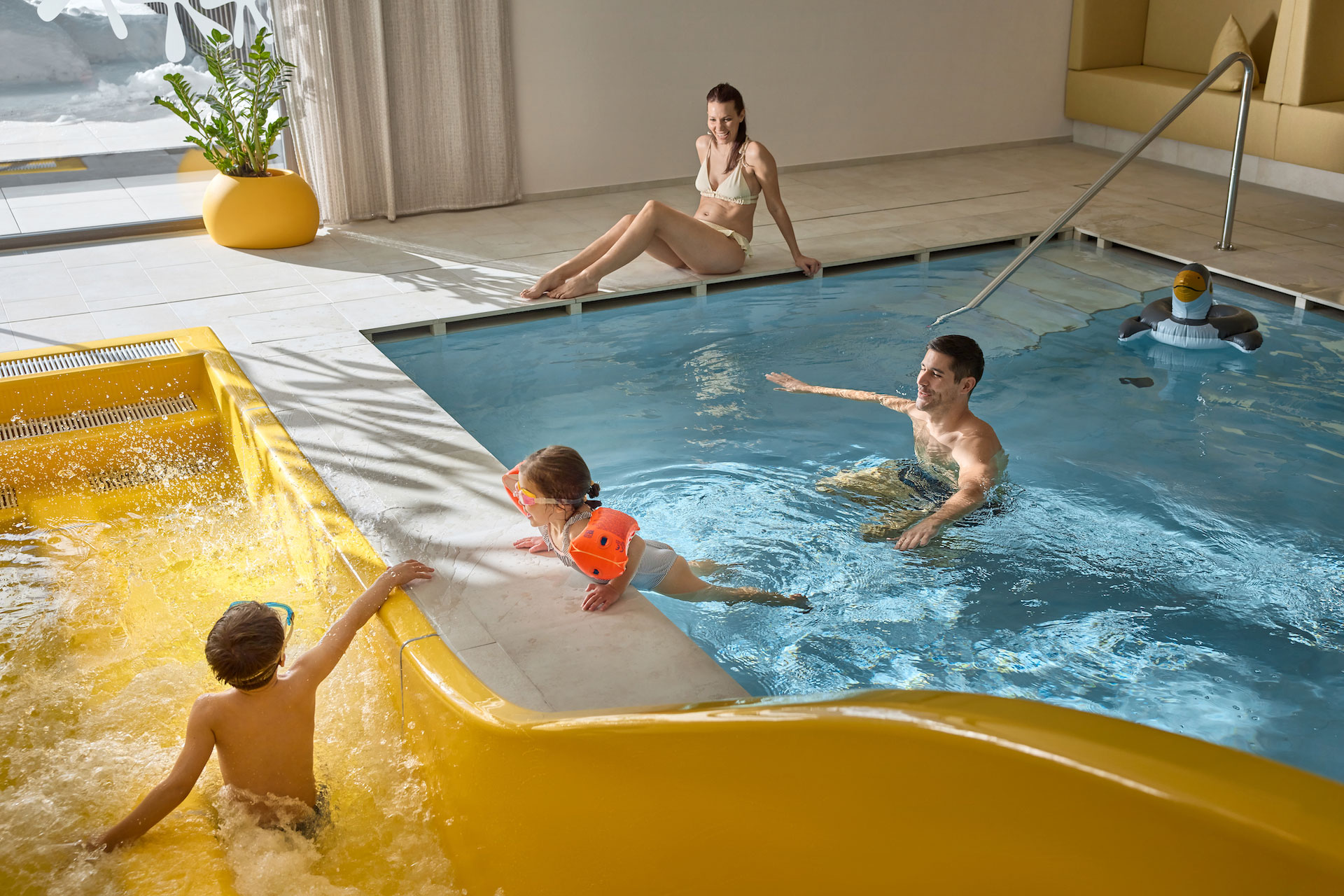 Kids will love the waterworld pool area, spanning two floors and coming with micro water slides, a splash zone and a family sauna. The excellent kids club, with soft play, interactive iWall gaming and climbing wall, is open and supervised from 9am to 10pm, so you can find time to relax in the darkly cocooning adult spa, with its large relaxation room, two saunas, steam and hot tub.
Book It: From £4,140 per week (for a family of four) on a B&B basis, including flights and transfers. skisolutions.com