Looking for a summer camp that keeps both the parents and children happy? School House Magazine's Harriet Hirschler rounds up the best summer camps for 2017.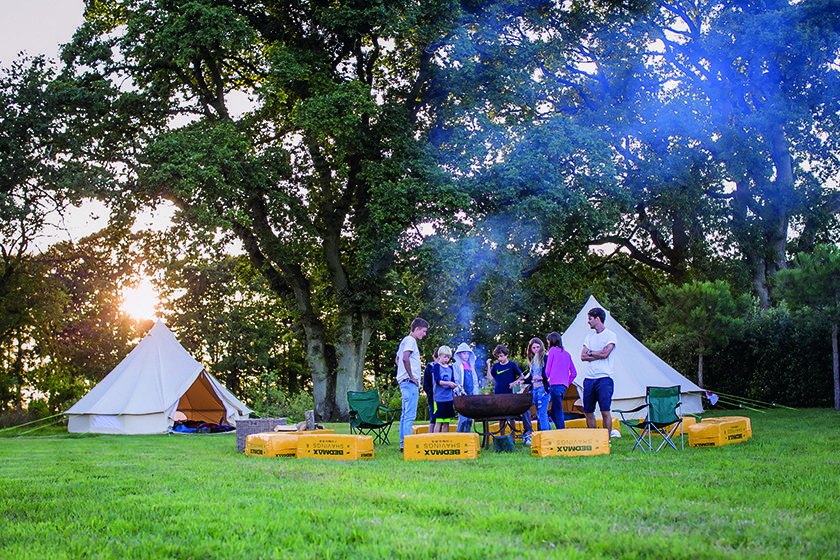 The summer holidays are often viewed with mixed feelings by families. While their children are eagerly counting down the days left until the final bell, parents are gearing up to the challenge of entertaining them for what seems to be an interminable holiday period.
With longer school breaks than Britain and, typically, less holiday leave for working parents, America long ago solved the childcare conundrum with that quintessentially American institution – the summer camp.
Conceived in the late 19th century as a form of character-building for young boys, and popularised as part of the back-to-nature movement in the late 20th, the summer camp is today considered an integral pillar of childhood, evolving to provide programs as diverse as its young vacationers.
It was only a matter of time before the idea crossed the pond, but once it did and British parents realized that not only does a stay at a summer camp give them a breather but that it can also be a transforming experience for their children, the idea caught on here. Although not surprisingly, the British version has found its own identity.
With new friends and new experiences, these campers are very happy indeed.
WHERE   Abingdon, Chelsea Academy, Bablake School, Harrow High School, Weybridge and Winchester
AGES   9-17
WHEN   July and August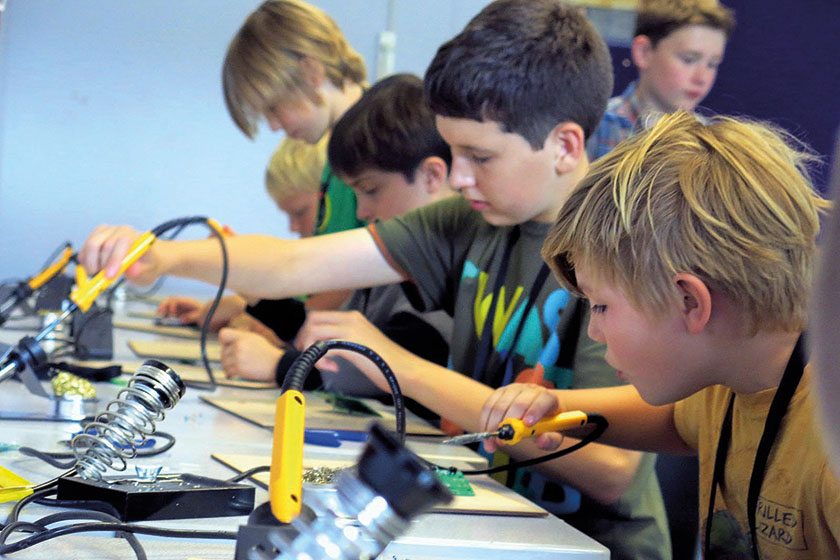 One to five-day courses at Tech Camp certainly address the current lack of young people studying STEM subjects, but the appeal of this specialist camp goes beyond just those who might want to study engineering or computing when they're older.
Learning how to write even simple computer programmes can provide a great boost to students' logical thinking skills across the board. Tech Camp also specialises in courses that get students making physical devices like robots and various forms of electronic inventions. Not only is it rewarding for children to take home advanced devices that they've made themselves but it also helps to keep alive the sort of hands-on skills that are increasingly lacking in modern society.
Daily learning is usually structured in a series of challenges that encourage independent learning and in residential camps, children gain independence as for many of them, this is their first major stint away from home.
WHERE   Oban, Scotland
AGES   9-15
WHEN   May to September
Adventure camps rarely come as varied, exciting and unusual as Rua Fiola. Children partake in experiences that are truly once-in-a-lifetime. Think swimming with dolphins and learning how to survive a shipwreck, as well as expeditions out at sea for speed boating and mackerel fishing.
Children enrolled in the week-long children's survival and activity courses stay in a timber cabin, on the shore of a private island, on a 700-acre highland estate, which will certainly give them plenty to chat to their friends about when they return back to school.
WHERE   Completely mobile within the UK and abroad
AGES   Bespoke but primarily 9–14
WHEN   10–12 July, 30 August to 1 September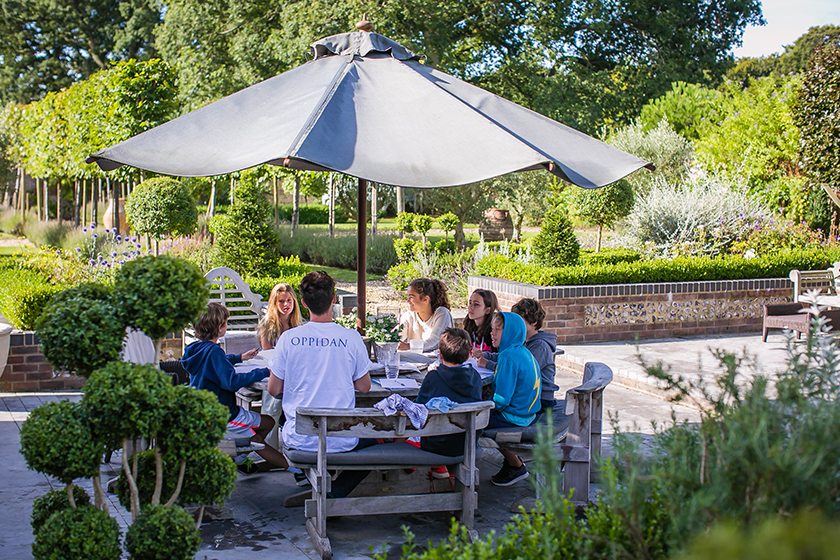 Eton educated Henry Faber and Walter Kerr made waves in the private mentoring sector when they created Oppidan Education. As well as running a very successful holiday programme at the Peligoni Club in Zakynthos, Greece, the company offers bespoke summer camps in the UK where children stay in traditional canvas bell tents.
The small team of Oxbridge mentors are not short on personality and aim to inspire confidence and conviction among their students during their stay, many of whom are applying for oversubscribed schools. They achieve this with an itinerary as varied as you like: think poetry analysis, current affairs discussion, speech writing, the art of presentation, creative writing, sports and cooking. Not forgetting those all-important practical skills required for life outside of school, youngsters also learn how to iron a shirt and change a light bulb.
WHERE   Oxfordshire, Hertfordshire, Cheshire and Kent
AGES   6–15
WHEN   July and August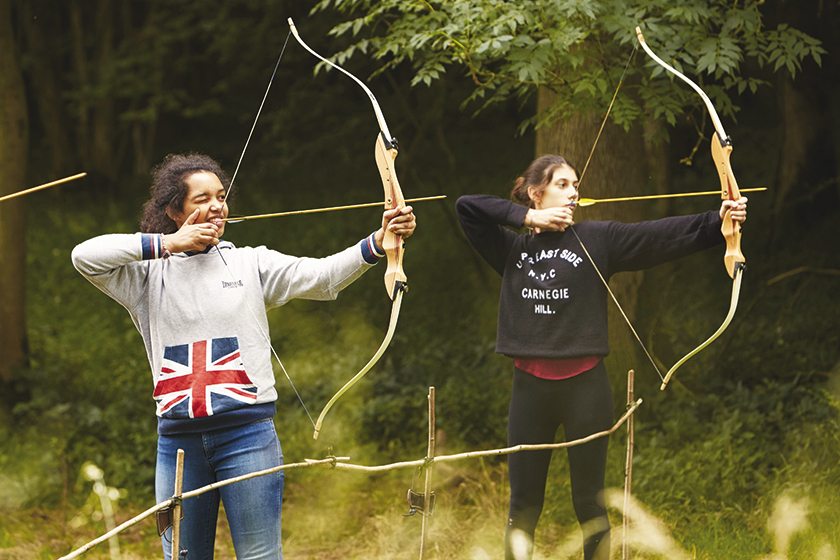 Inspired by the traditional bushcraft skills he learnt from a young age and his own experiences across the world, Alex McBarnet founded The Bushcraft Company and Camp Wilderness to give other children the opportunity to experience real outdoor adventures.
If you go down to the private woodlands used by the residential summer camp, you will find youngsters getting involved in constructive and playful tasks, including wilderness cookery, fire-lighting, wilderness first aid, wild swimming and shelter-building. The advanced camp develops these skills further and introduces children to a host of new and exciting experiences like tracking, plant identification, knife work, trapping and butchery on courses that run from two to five days.
WHERE   Cornwall
AGES   7-14
WHEN   9–11 August, 13–18 August and 20–25 August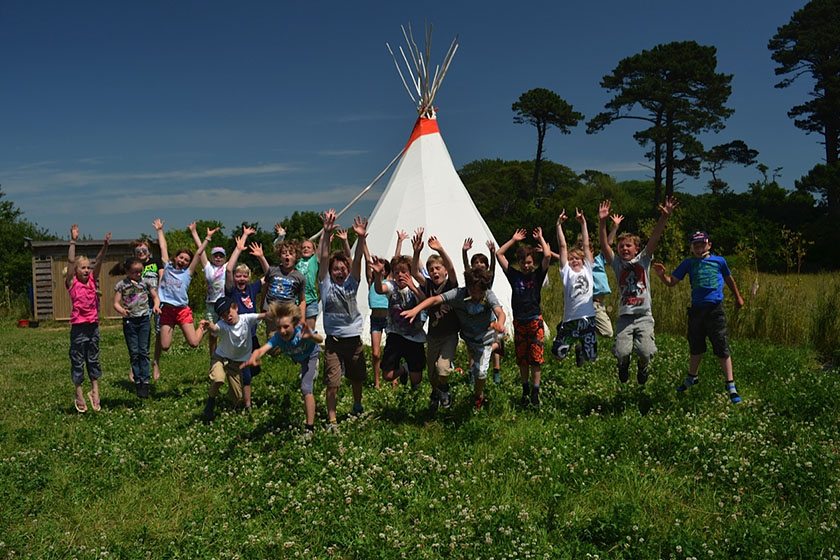 This off-grid environmental adventure centre offers both day and residential courses, which run from three to six days, and is dedicated to reconnecting children with the natural environment and inspiring them to live more sustainably. Children get involved in challenging but engaging tasks that only the great outdoors can offer, such as forging, wild food foraging, woodworking, shelter building, animal tracking, growing and harvesting, tuffet weaving and stone carving. The idyllic setting inspires children to broaden their perspective, as well as reboots them for the new term.
WHERE   Wimbledon, Clapham and Pimlico
AGES   8-12
WHEN   July and August
Founded in 2014, Role Models is the brainchild of Hugo Shephard, whose vision for the company stemmed from a lovely French au pair and his experience of providing childcare during his student days at Durham University.
The company's confidence and resilience day camps are focused on developing the essential soft skills required for children to thrive in social and working environments. Problem solving, team building and public speaking all give children the opportunity to have their say in a supportive and nurturing environment and interviewing exercises give children an edge when applying for top schools.
The company also runs Special Educational Needs (SEN) camps at Albermarle School, Southfields, for children with dyslexia, dyspraxia, Down's syndrome, autism and Asperger's. These are a careful balance of calm, dynamic and sensory activities like games of balloon tennis, designing posters, yoga, cupcake decorating, team competitions, music and gaming sessions.
WHERE   Somerset
AGES   8-15
WHEN   July and August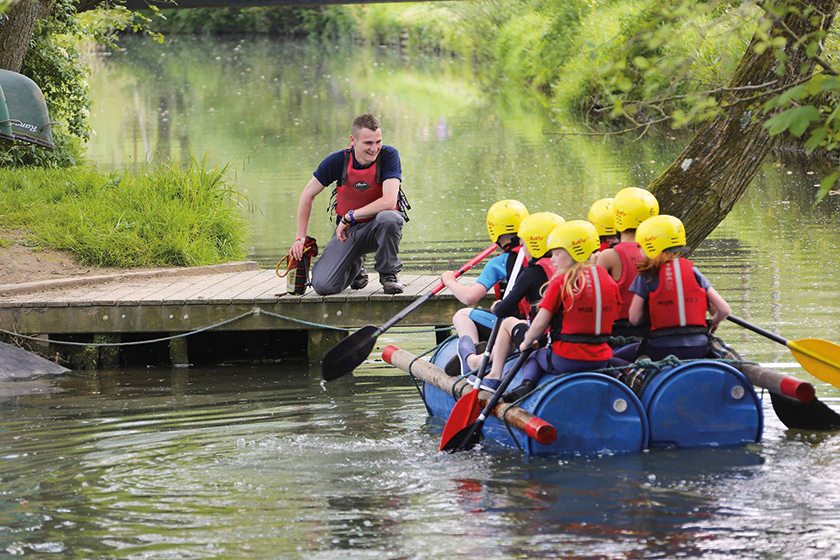 Mill on the Brue aims to create a 'home from home' atmosphere. Its large zip wire appeals to a huge number of children, including those who are afraid of heights. Campers are introduced to a wide range of new skills from climbing to canoeing, knot tying to fire lighting, archery, rifle shooting, map reading and shelter building. They also learn to try new foods, understand more about healthy living, work as a team, become a little more independent and learn the importance of communicating and listening. All within a week!
The adventure camp also runs dangerous days for dads. Parents get the chance to spend some quality time with their children, partaking in activities not usually available at home. This can include gutting and cooking fish, running assault courses, zooming down water slides and climbing the zip wire.
WHERE   St Mary's Ascot, Berkshire
AGES   8-10
WHEN   July and August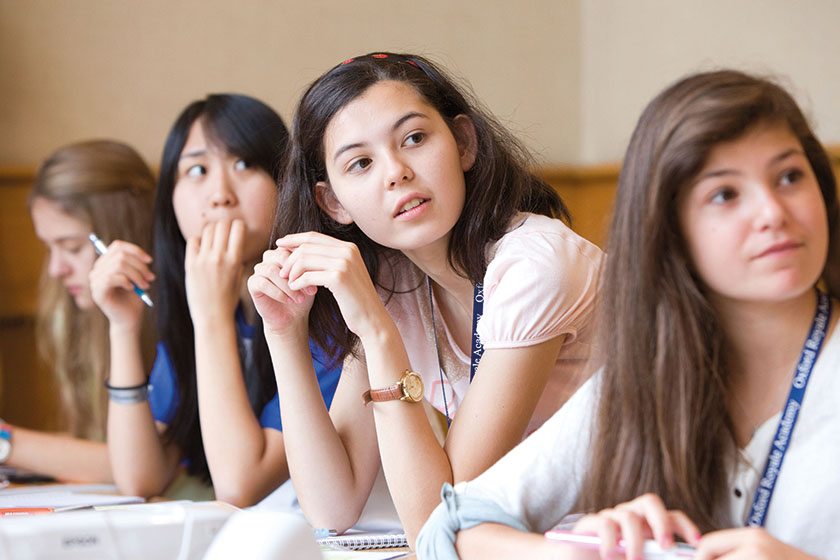 This academic summer camp offers students the opportunity to live and study at girls' school St Mary's Ascot. This not only gives many campers the chance to experience boarding life for the first time, but gives them the opportunity to use the school's extensive facilities and resources.
Courses range from one to five weeks, and encourage pupils to achieve great results in the upcoming term. Camera interrogate information from a range of sources and apply skills in multiple contexts. Scientific tests, historical enquiry, poetry and language analysis, as well as presentations and debates, develop and enhance the campers' academic skillset. Extra-curricular activities like dance and music workshops, as well as themed parties at local hotels and country houses, ensure that they feel like they on holiday.
What's more, all their hard work is rewarded with a formal graduation ceremony. This held on the last night of the course, followed by a dinner and party.
---