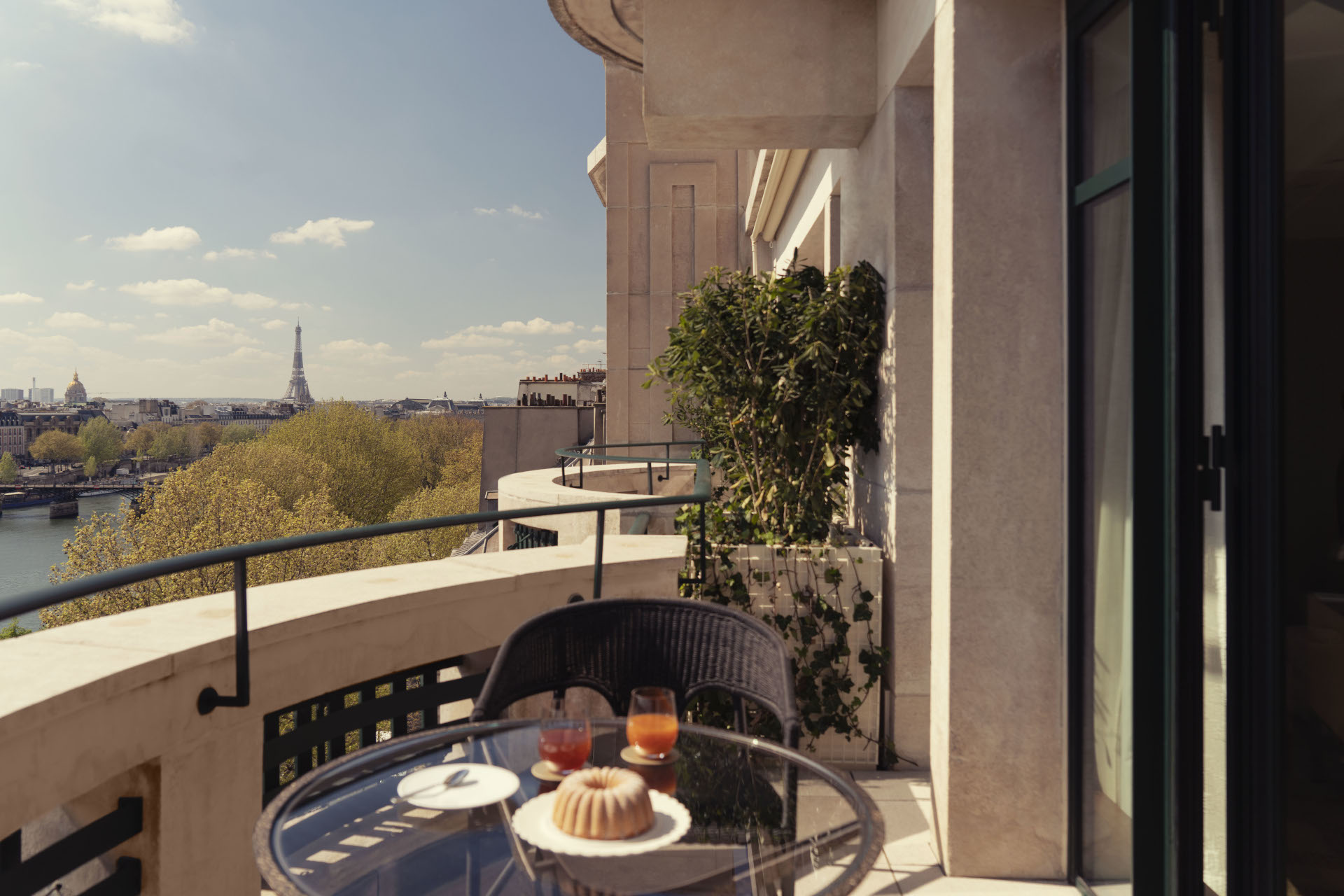 Cheval Blanc Paris: the French Capital's New Luxury Hotel
A contemporary haven in Europe's most romantic city
Holidays outside the UK are looking more appealing than ever – and where better to plan your next trip than Paris, the city of love? Book a stay with Cheval Blanc Paris for an unforgettable getaway in the French capital.
The Ultimate Paris Travel Guide: See, Eat, Do, Stay
Cheval Blanc Paris
Francophiles have even more reason to travel to the French capital this year, as Cheval Blanc Paris is set to open its doors to guests for the first time next month. The luxury hotel, made up of 72 rooms, four restaurants, and a spa, is the ultimate destination for those wanting a Parisian experience.
Housed in the La Samaritaine, an iconic building that has been renovated in anticipation for a twenty-first century renaissance, Cheval Blanc Paris is nestled in the heart of the city. With views overlooking the Seine and the Eiffel Tower, guests can submerge themselves in the local culture and be content that they have one of the best seats in Paris.
The building, remodelled by Edouard François, features interiors that play on traditional Parisian styles and fixtures. Brought to life by interior designer Peter Marino, Cheval Blanc Paris incorporates the work of French artists and craftsmen to create the feeling of a Parisian residence. Guests can expect to see art everywhere – from Vik Muniz's commissioned works of the Eiffel Tower and photography by Nicholas Ruel and David Drebin, to an elevator installation by Thierry Dreyfus.
Guests will want for nothing when it comes to entertainment. Take your pick from four restaurants and bars, serving everything from French and Italian cuisine to cocktails and pastries. Plénitude, overseen by three Michelin starred chef Arnaud Donckele and offering sweet treats by pastry chef Maxime Frédéric, is an early favourite for many.
Looking for somewhere to unwind? The Dior Spa Cheval Blanc Paris has six treatment rooms where guests can relax and feel pampered. Experience bespoke rituals, swim in the 30 metre pool, take advantage of the exercise facilities, or book an appointment at the Rossano Ferretti Salon for a new do.
The hotel is also keen to welcome families, having established Le Carrousel, a dedicated space for children dreamt up by Maud Fontenoy. From Le Carrousel, little ones can discover the wonders of the local landscape and have their very own Parisian adventure.
It shouldn't go unsaid that Cheval Blanc Paris is also a short distance from many of Paris' hotspots, such as the Louvre, Notre Dame, and the Panthéon – making it an ideal base for exploring the city. So what are you waiting for? Book that European escape you've always been dreaming of.
BOOK
Reservations are now open and can be made at chevalblanc.com
Featured image: © Alexandre Tabaste
Euro Zone: The Hottest Summer Breaks in France, Greece & Spain