The traditional Country Inn has had a facelift and now the best offer comfort, style, excellent food and, crucially, affordability. Fiona Duncan charts their inexorable rise.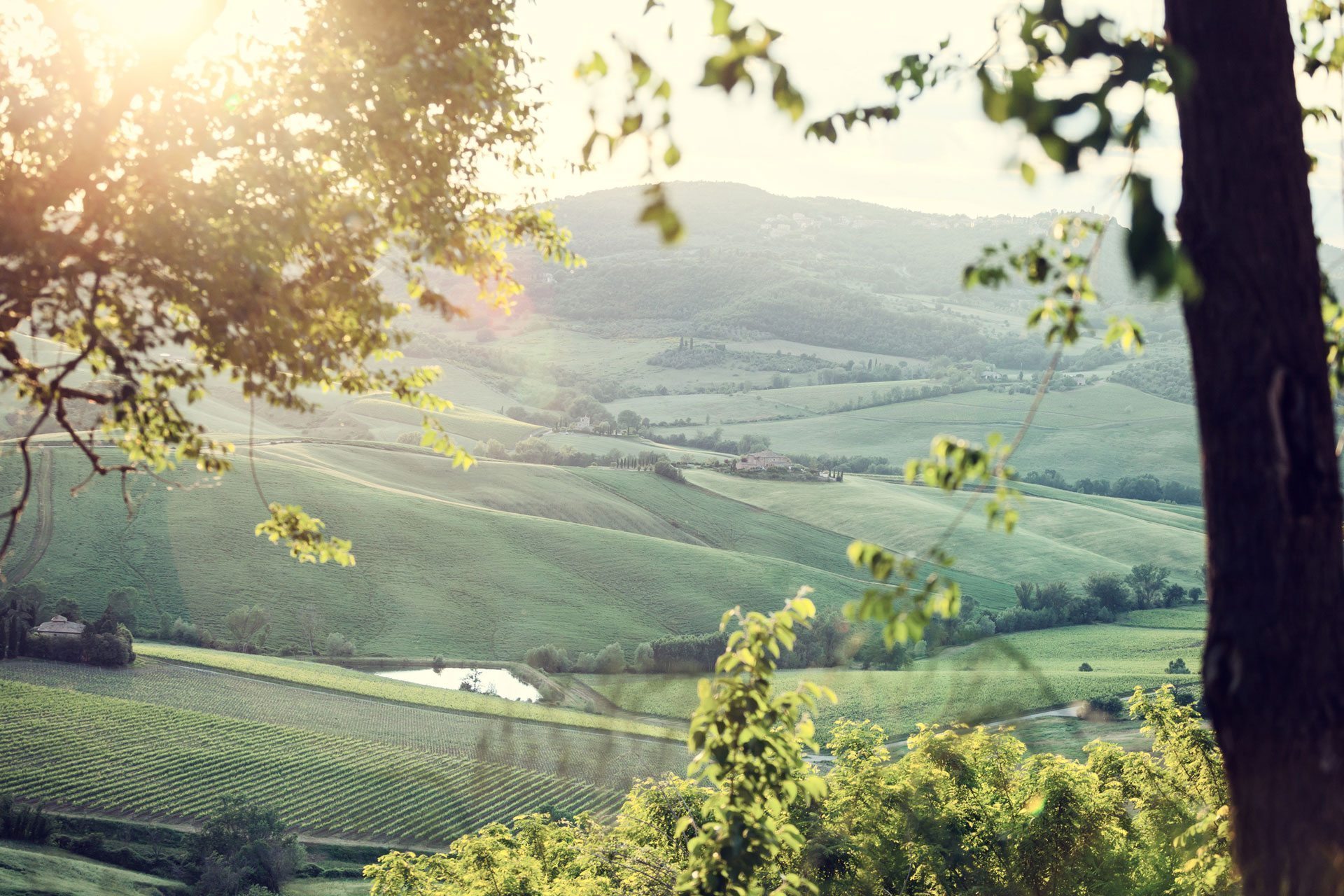 Read the pundits on the state of hotels in this country and a clear story emerges. Luxury is still wanted; budget is wanted more and more; but mid-price hotels are being badly squeezed.
But the pundits are missing something. There's a new breed of moderately priced rural hostelry that's rapidly making itself felt: the feel good, revamped country inn. They aren't fully-fledged hotels, but they do the same job, and the best of them make perfect weekend bolt holes for the modern metropolitan.
They are opening at the rate of knots, former run down pubs into which style, sophistication and good food have been liberally injected but, crucially, not at the expense of original charm and character. A few are estate properties whose wealthy owners have spared no expense in their refurbishment; others have been taken on by first time landlords determined to make a success of their risky enterprise, while a new investment group, Cirrus Inns, headed by Langy Langlands Pearse, a man passionate about the importance of the British pub, are intent on a collection of up to 30 establishments within five years, each with a top quality, well remunerated landlord at the helm, each with the emphasis on local produce and community spirit.
A Very British Love Affair
But isn't the British love affair with the poor old pub done and dusted? After all, droves of them have closed in the last few years. Far from it: cosy, traditional meeting places are still wanted, but they have to appeal to today's customer, mixing simple hospitality and charm with upmarket style. And they have to be flexible: in the right hands, rural inns offer everything from free WiFi and bespoke coffee to luxury beds and gourmet breakfasts, all at a price we can afford. They may not have the reception desks and waiter service of proper hotels, but who needs that? What they do have is warmth, atmosphere, informality and stunning locations, with fine walking from the door. The best of them are hubs of the community, with toffs and tradesmen happily hobnobbing at the bar (gone are the days of separate saloon and public bars) and everyone, lone women included, made to feel welcome. Here are six that hit the spot.
The Best Country Inns in the UK
The Talbot Inn
Mells, Somerset
Set in the deliciously medieval village of Mells, if you're a lover of all things historical and cottagecore, this place won't disappoint. Perfect for a long Sunday lunch after a drizzly walk, the food here is proudly unpretentious, offering up the classics but centered on farm-to-table thinking. Meat and game are from local farms, plus many of the vegetables are picked from their own kitchen garden. Under a two-hour drive from London, they have eight gorgeous country chic bedrooms where you can stay.
DOUBLES from £175
01373812254
The Cat Inn
West Hoathly, West Sussex
If you love a proper pub, this 16th century village inn with cosy corners and a huge inglenook fireplace will make you purr with pleasure. Owner Andrew Russell, formerly general manager at nearby luxury hotel Gravetye Manor, combines innate professionalism with great people skills and The Cat has quickly become not just the village hub, with everyone chatting at the old fashioned bar, but also a place that serves the very best kind of pub grub, using fresh local ingredients. There are four cosy, pretty, quiet bedrooms with luxurious beds, and while the sophisticated breakfasts are worthy of Gravetye, your bill will be a fraction of the price of a stay there.
DOUBLES from £125
01342 810369
catinn.co.uk
The Gunton Arms
Thorpe Market, Norfolk  
Set in his own Georgian deer park, The Gunton Arms is the creation of art dealer Ivor Braka and his artist wife Sarah Graham, who've created this delightful evocation of a 19th century coaching inn – a pastiche, yes, but a very clever and adorable one.
A charming porch leads into a series of rooms that feel cosy and traditional but also – and this gives the place its unique quality –stylish, creative and full of surprises, for slipped in everywhere is an astonishing collection of art, much of it about sex. A Damien Hirst spot painting in the ladies' loo; naughty Tracey Emin plates above the bar, Paula Rego on alcohol in the dining room, Freud, Magritte and RJ Kitaj in the residents' sitting room. As for the food, the chef Stuart Tattersall, who worked at Mark Hix's restaurants in London, uses only the freshest seasonal produce, including venison from the park and fresh seafood. There are excellent lunches and dinners, including steaks cooked on an open fire in the Elk room, and served at large wooden 'sharing' tables.  After a hearty meal retire to one of the 12 enchanting bedrooms; if you stay in Ellis, look twice at the old prints to the left of the dressing table, but not if you objected to Tracy Emin's plates. This year The Gunton Arms will be hosting their first ever food and music festival on August 5th, so book now.
DOUBLES from £95
01263 832010
theguntonarms.co.uk
The Dundas Arms
Kintbury, Berkshire  
On an island between the Kennet and Avon Canal and the River Kennet, The Dundas Arms is one of Cirrus Inns' rapidly expanding collection of country inns. You could cycle there from Bath or Bristol along the towpath, or hop on a direct train from Paddington, for the station is a minute's walk away.The inn was bought by Alexander 'Langy' Langlands Pearse of Cirrus Inns, who are represented by the growing Epicurean Collection – a group of boutique inns committed to the finest in British food, comfort and culture. Particularly popular with shooting parties, the inn is just the right mixture of unpretentiousness and luxury. With seasonal menus using only locally sourced ingredients from the area, try their crispy pork belly with black pudding and tarragon jus or opt for a lighter Ploughman's lunch. Sit outside in summer and eat al fresco in the beautiful riverside garden, or wrap up by their cosy fire in the library in winter. With 8 bedrooms decorated in a truly country style for ultimate comfort, you can take the whole family…
DOUBLES from £99
01488 658263
dundasarms.co.uk
The Stag and Huntsman
Hambleden, Oxfordshire  
In the perfect English village stands the perfect village inn. Hambleden is part of the Culden Faw estate, now owned by Swiss-born financier Urs Schwarzenbach, who paid for the no-expense-spared refurbishment of its pub, the Stag and Huntsman. In the hands of historic buildings architect Ptolemy Dean, a new wood-clad extension looks decades old and its tiny slither of a public bar and not-much-bigger snug have been preserved intact. And the handsome dark green livery is just right for the inn's Edwardian dates. 'That's the colour!' Ptolemy apparently cried one day, as an unsuspecting man strolled past in a Barbour. The nine bedrooms are beautifully done, and the food, served either in the bars or the dining room with its William Morris wallpaper, is spot on.
DOUBLES from £100
01491 571227
stagandhuntsman.com
The King John Inn
Tollard Royal, Dorset  
At weekends, The King John, in a picture-postcard village that sounds like a box of the Queen's favourite fudge, is jammed with urban couples looking for a breath of fresh country air, served up in a suitably sophisticated, yet happily unpretentious, slice. They love the airy, open-plan ground floor furnished with a long bar and simple wooden tables; they love the 'outdoor kitchen' under a Victorian style gazebo in the terraced garden; and they love the bedrooms, beautifully decorated with an eye for the past as well as the present and a choice of fabrics that makes them refreshingly different. When they've finished alternately partying and sleeping in, they might just explore the rural idyll, Cranborne Chase, in which they find themselves.
DOUBLES from £120
01725 516207
kingjohninn.co.uk
The George and Dragon
Clifton, Cumbria  
Some country inns offer great sporting opportunities; none more so than The George and Dragon, run by young Charles and Juno Lowther on their huge Cumbrian estate. As well as fishing on a private stretch of the idyllic River Eden or on the River Lowther, famous for its dry fly upstream brown trout, there's stalking on offer too, led by the estate's splendid, kilted head keeper, Gregor Cattenach. As for The George and Dragon, the bedrooms are comfortable and the revamped ground floor is a triumph of conviviality and authenticity. And the food, including venison, is sourced from the estate.
DOUBLES from £95
01768 865381
georgeanddragonclifton.co.uk
Find more hotels in our Great British & Irish Hotels Guide 2017
---