When Mark Durden-Smith tagged along on trips with his mother, Judith Chalmers, as a child, he caught the travel bug. He took his own brood to Bali to carry on the tradition
Growing up, as I did, the son of a pro globetrotter, I often get asked about the incredible freebie holidays I must have gone on as a child. The fact is I was only tagged on to my mother's – presenter Judith Chalmers – Wish You Were Here baggage allowance twice. Once to go to Butlin's in Bognor Regis, where the eight-year-old me was caught on camera flooring 'the World's Strongest Man' with a deft upper cut. The second adventure was in the Costa del Sol, where a chubby 12-year-old me was filmed eating paella on a sun-drenched beach, followed by a cornetto… or two. Considering this was 1980 and three terrestrial TV stations was our lot, my peers watched it and my chances at the school disco that summer went from limited to zero.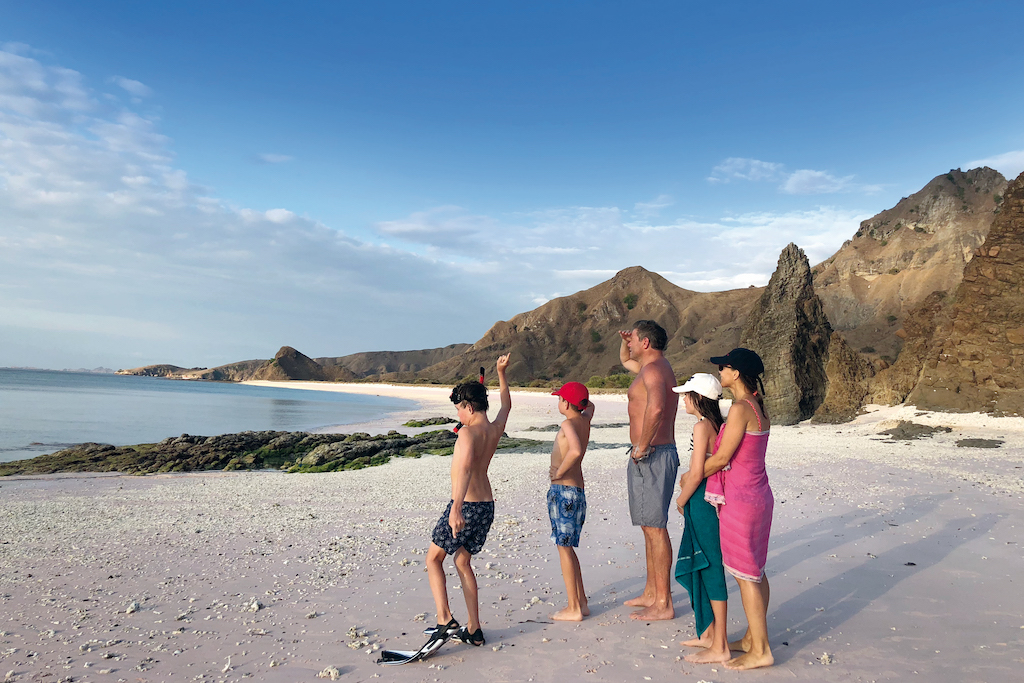 The memories of those childhood trips still burn disproportionately brightly. We want our children to have experiences that give them that most priceless of gifts – wanderlust. So last summer the Durden-Smiths, consisting of me, my Gower-born Welsh wife Rachel, our 12-year-old twins Archie and Freddie, and 11-year-old daughter Rosie, set off on 'a holiday of a lifetime'. Our destination was Indonesia via Bangkok. I think we can safely say the holiday lived up to its billing. One of the conditions of our offspring being allowed to join the party – there were plenty of empty 'if you don't go to bed now you are not coming on holiday' threats – was that we all had to write a diary.
Archie's journal highlight, after arriving in the blast of heat and colour that is Bangkok? 'There was a button next to the bed to call a butler.' This was at the Mandarin Oriental, on the banks of the Chao Phraya river, and a proper treat. Bangkok, with its river tours, lounging monitor lizards, temples and astounding 'buffay' breakfasts – watch that spelling Rosie – was the perfect first port of call to show our crew how different places can look from… Basingstoke, our home town.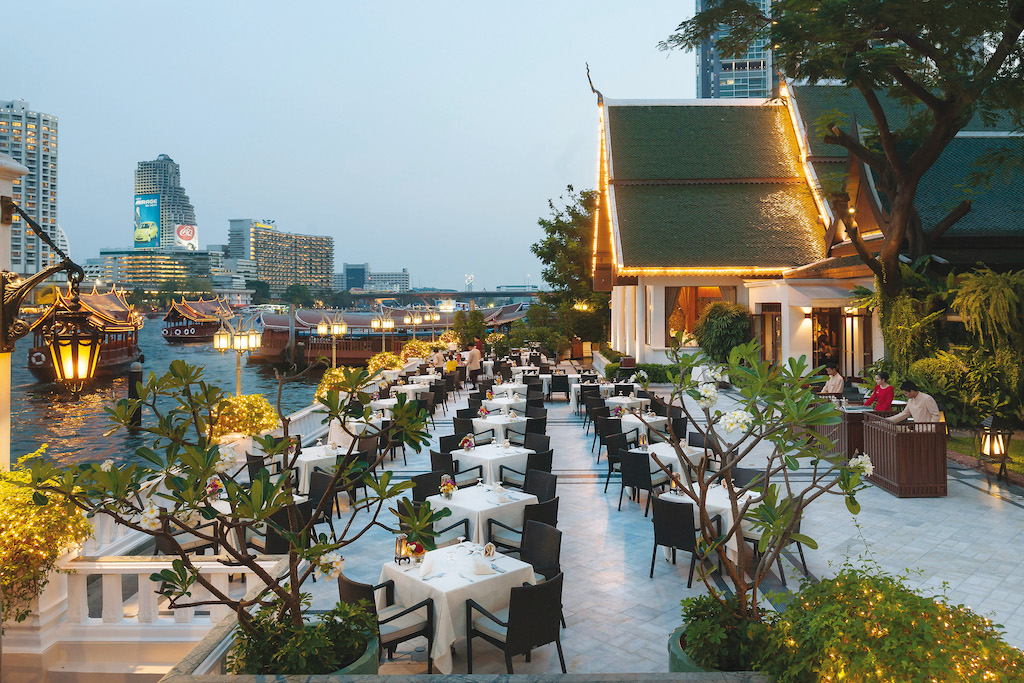 My wife is a qualified reiki healer – a spiritual soul – and was convinced she'd been a resident of Bangkok in a former life, so she took some dragging away from her old gaff, but we had places to go and dragons to meet. Our next stop was Bali, and after the customary sibling squabble about who wanted which seat in the car that picked us up, we headed to Ubud, accompanied by a never-ending ant trail of mopeds carrying people, livestock, even a giant chest of drawers.
The squeal factor on arriving at the Mandapa Ritz- Carlton would have deafened a dolphin. The hotel, set in the side of a hill in the rainforest with a river running through it and a light mist to complete the arrival scene, was simply breathtaking and so unexpected. Our tribe was again moved to record the dramatic natural beauty of Mandapa. Freddie: 'The room was soooo cool – the loo opened itself.' We might as well have gone to the Ideal Home Show in Olympia.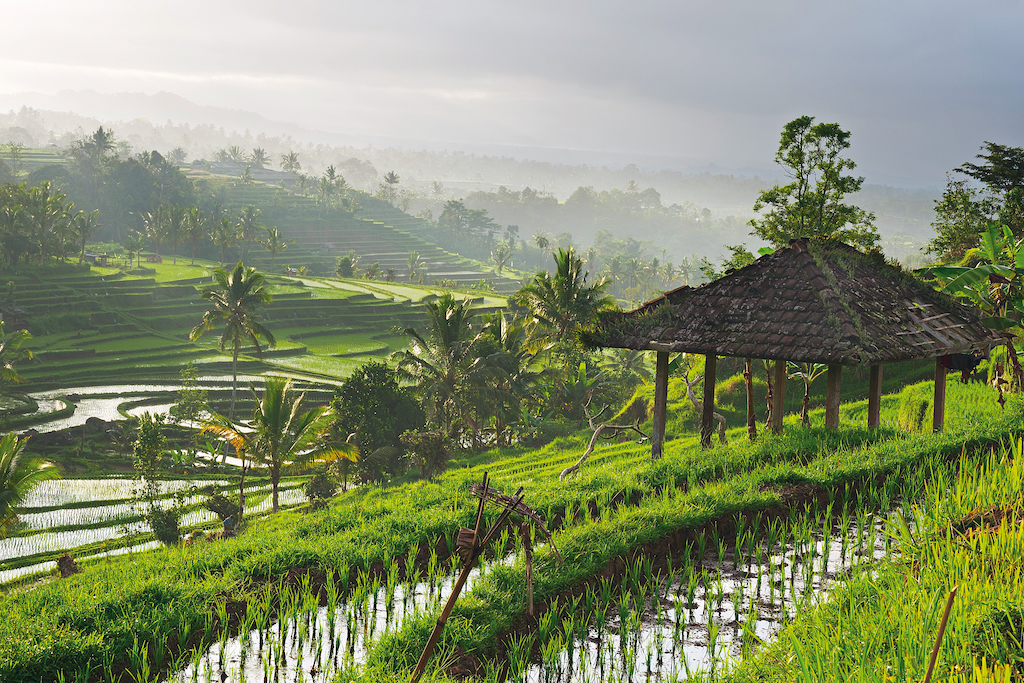 A few hours later we were in the hotel restaurant when an earthquake struck: 6.9 on the Richter scale. It was the earthquake that tragically killed 563 people in Lombok in August 2018. We were 90 miles from the epicentre but were still required to evacuate as it shook with alarming force for 40 seconds.
Rosie: 'I was soooo scared, my legs were shaking. That night I didn't sleep. I was petrified.' Archie: ' Rosie was such a wuss.' All compassion that one. Having looked at an earthquake app on one of the Mandapa staff's mobiles, we knew lives had been lost and changed forever, not far away. It was a sobering thought and probably the most indelible memory for all of us.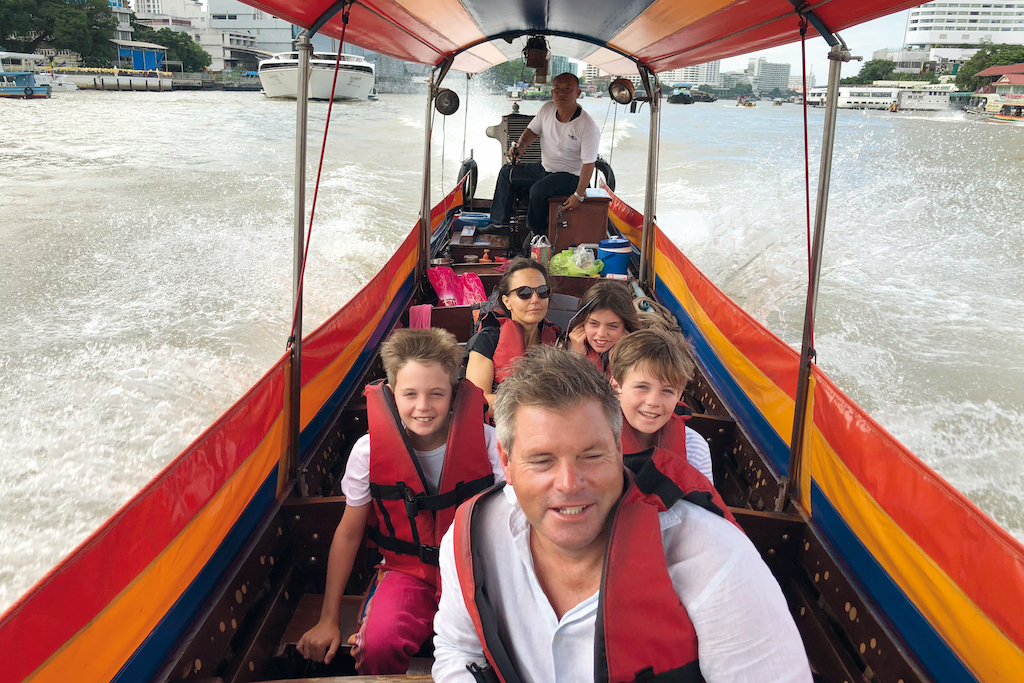 A white-water rafting trip the next morning was a good distraction from a night spent worrying about aftershocks and all those affected by the tragedy on Lombok. We weren't alone on the river, but a sun-dappled rainforest, with modest rapids and whooping children, provided some light relief.
On Rachel's wish list was a visit to the Pyramids of Chi – enormous copper pyramids where you are expected to lie in silence, in total darkness and meditate as the sound healers bang gongs. Our offspring are world-class fidgeters. This was high risk. Miraculously, the gongs sent all three of them into a deep coma. They loved it so much we went back a second time. That was an error.
Scrubbing and riding elephants, visiting chocolate factories and markets – there's no shortage of stuff to do in Ubud but we had a date with some Komodo dragons, so took a plane to Flores where we chartered a boat to take us on a four-day, three-night trip around the islands. The dragons themselves were all pregnant and exhausted, but if you like lazy giant lizards, you'll love it.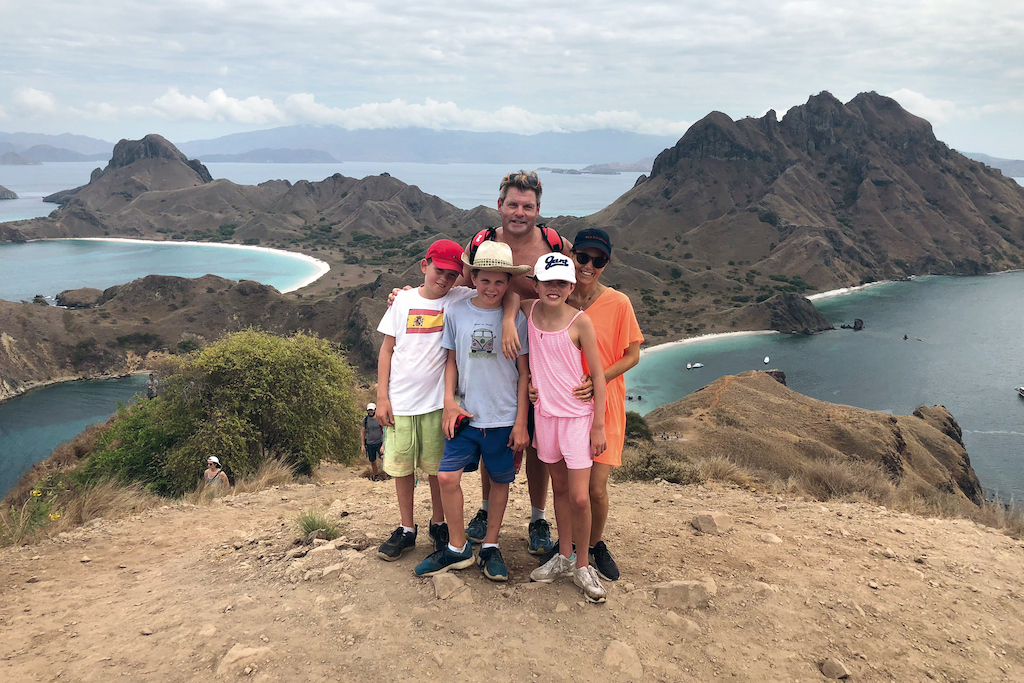 Diesel fumes aside, the boat trip was a proper seafaring adventure. There are a number of beaches turned pink by the coral and we snuck onto a deserted one, dropped anchor and spent an idyllic afternoon going all Swiss Family Robinson, building shelters and trying to spear what looked like tadpoles. We snorkelled with giant manta rays and turtles and played cards on deck as the sun went down.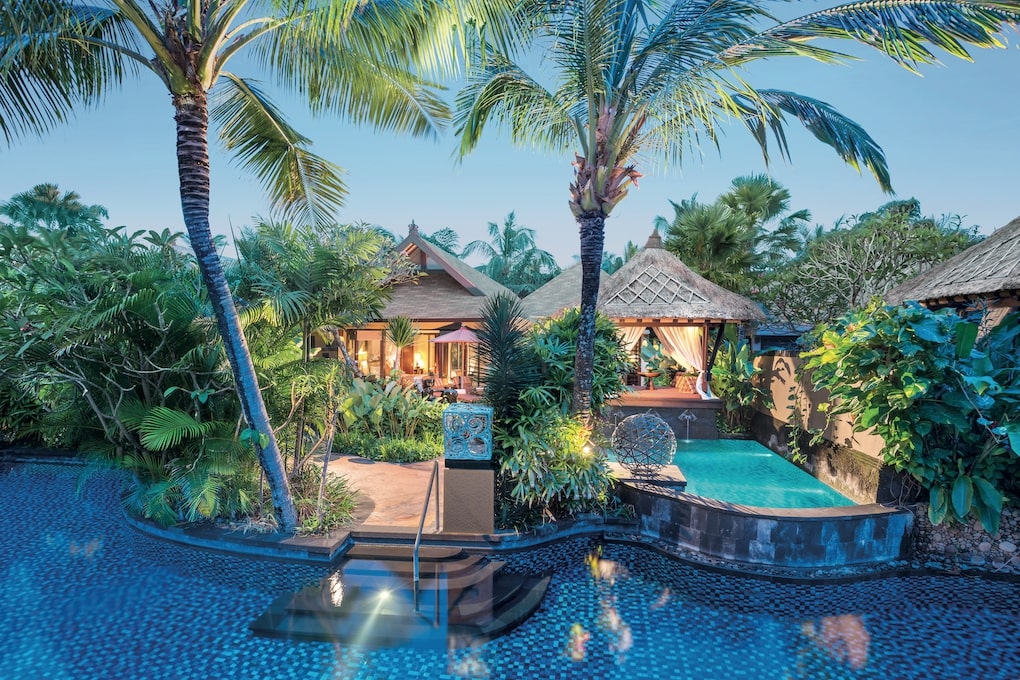 Our holiday ended with a few days at the mighty and impressive St Regis Hotel in Nusa Dua on the southern tip of Bali. You get a full-beam, rindik-accompanied (a local bamboo xylophone), frangipani-necklaced welcome from the amazing staff.
We had packed a lot into two and a half weeks, brilliantly planned by Elegant Resorts, and even though we hadn't had the chance to floor the World's Strongest Man, we arrived home with memories that have a sell by date well beyond a lifetime.
DISCOVER MORE
A Whale Of A Time: Peter Hughes Discovers Indonesia / 13 Summer Holiday Staycations for the Whole Family / 13 Summer Holiday Staycations for the Whole Family
---