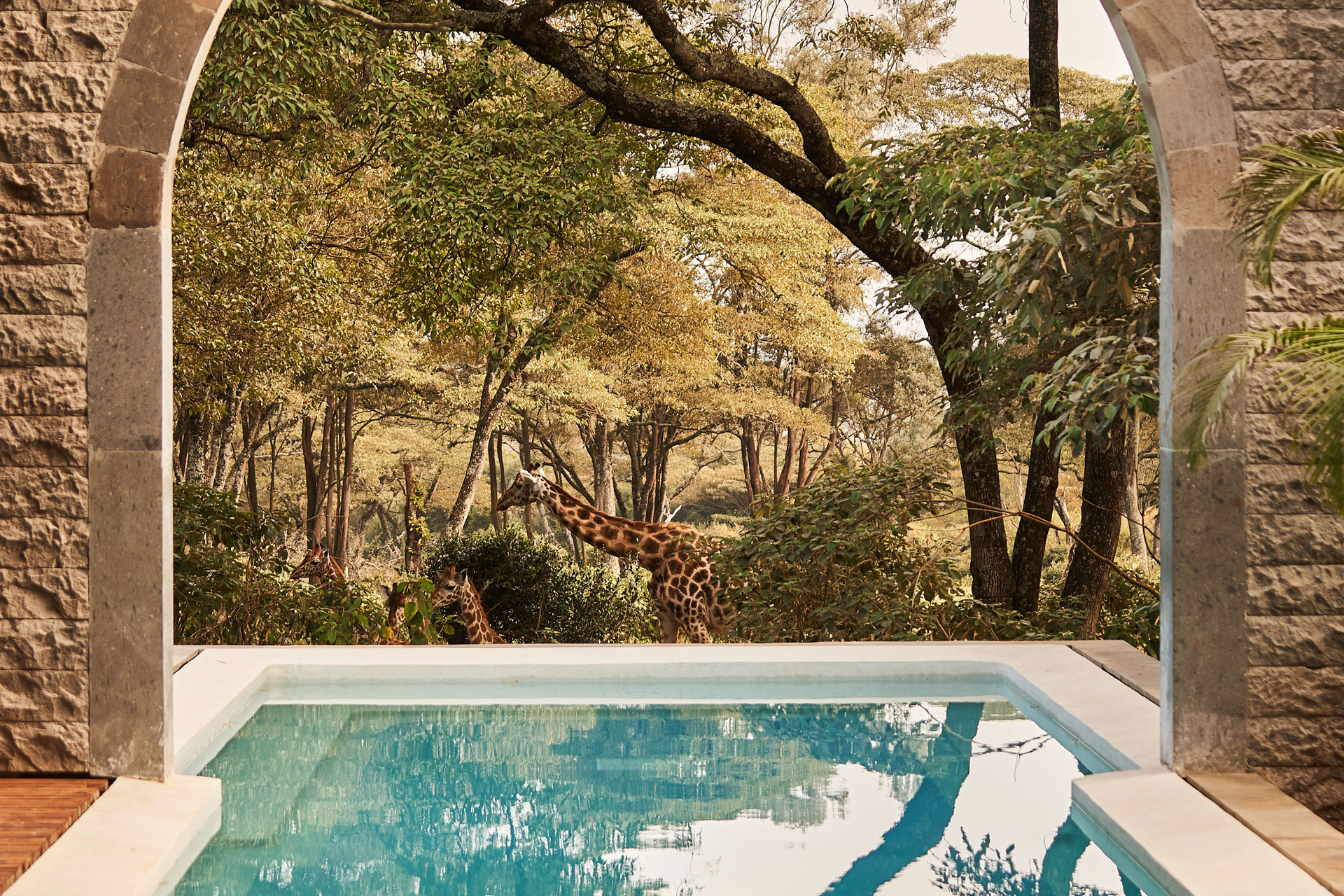 Fancy Swimming With Giraffes?
---
A visit to Giraffe Manor in Kenya just made our bucket list
Open water swimming? So 2020. Swimming with dolphins? Cliché. Taking the water with a giraffe? Now you're talking. One of Africa's most instagrammed hotels, Kenya's Giraffe Manor, has announced a major expansion, with a beautiful 21m infinity pool from which guests will be able to interact with the resident herd of Rothschild's giraffe.
The Retreat at Giraffe Manor, Kenya
OK, so the giraffes won't actually take to the water with you, let's be honest, that would be terrifying. But a visit to The Retreat, which opened its doors this August, will include access to the 21m infinity pool, swimming amongst the stunning giraffes, who also greet guests for breakfast and afternoon tea. The building also includes relaxing day rooms, Kenyan cuisine at Daisy's Café and two treatment rooms with steam room, sauna, hot tub and gym, the perfect relaxation hub at the end of a safari.
The Retreat will be available for guests of The Safari Collection portfolio who require a stopover in Nairobi, set in a forested giraffe sanctuary. It will be home to four first-floor bedrooms provide peaceful sleeping spaces for those wishing to rest pre and post-travel, although these will not be available for overnight use. Chefs at Daisy's Cafe will be serving up a menu of freshly prepared snacks, meals and beverages, from smoothies to salads and more hearty evening meal options, with a focus on 'farm to fork' style cuisine. Guests can dine al fresco or under the vaulted ceilings of Daisy's interior.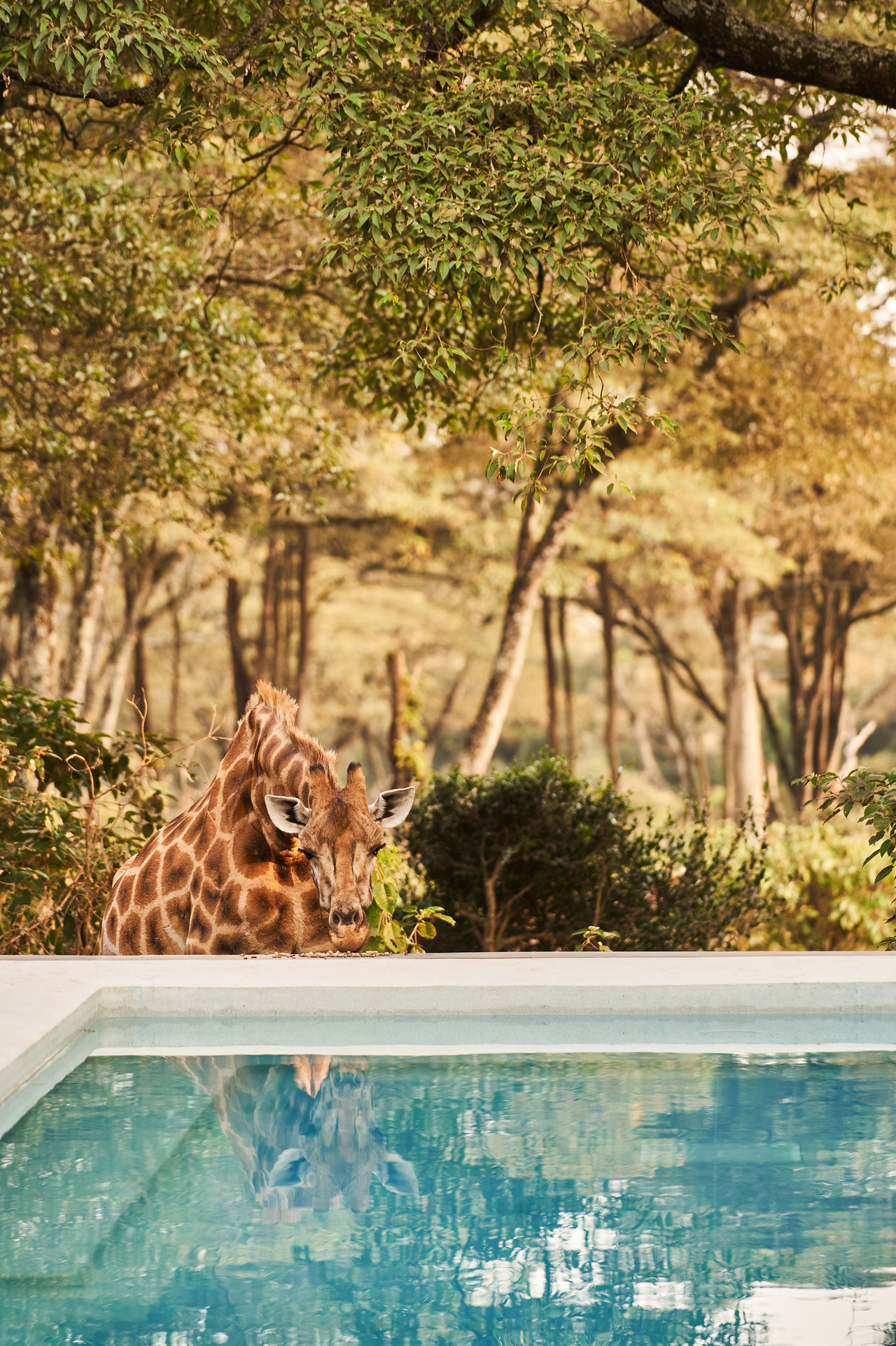 BOOK
The Retreat Pass is valid from 10:00 am to 10:00 pm and includes complimentary water, luggage storage and use of The Retreat's facilities (pool, gym, steam room, sauna, hot tub). All food and drinks, day room use, spa treatments, transfers, excursions and access to Giraffe Manor is excluded | From US$250 per person | Rates for day rooms at The Retreat start from US$800 per room. Rates include complimentary water, a selection of soft drinks, a homemade snack and use of The Retreat's facilities (pool, gym, steam room, sauna, hot tub). Rates exclude spa treatments, all food and drink (except the complimentary in-room soft drinks and snack), transfers, excursions and access to Giraffe Manor | thesafaricollection.com | Facilities are complimentary to overnight guests in residence at Giraffe Manor, excluding spa treatments, food and drinks.
Giraffes do not have access to rooms or dining areas at The Retreat. Direct contact with the giraffes is possible at the end of the pool, although as wild animals The Safari Collection cannot guarantee their presence at any given time.