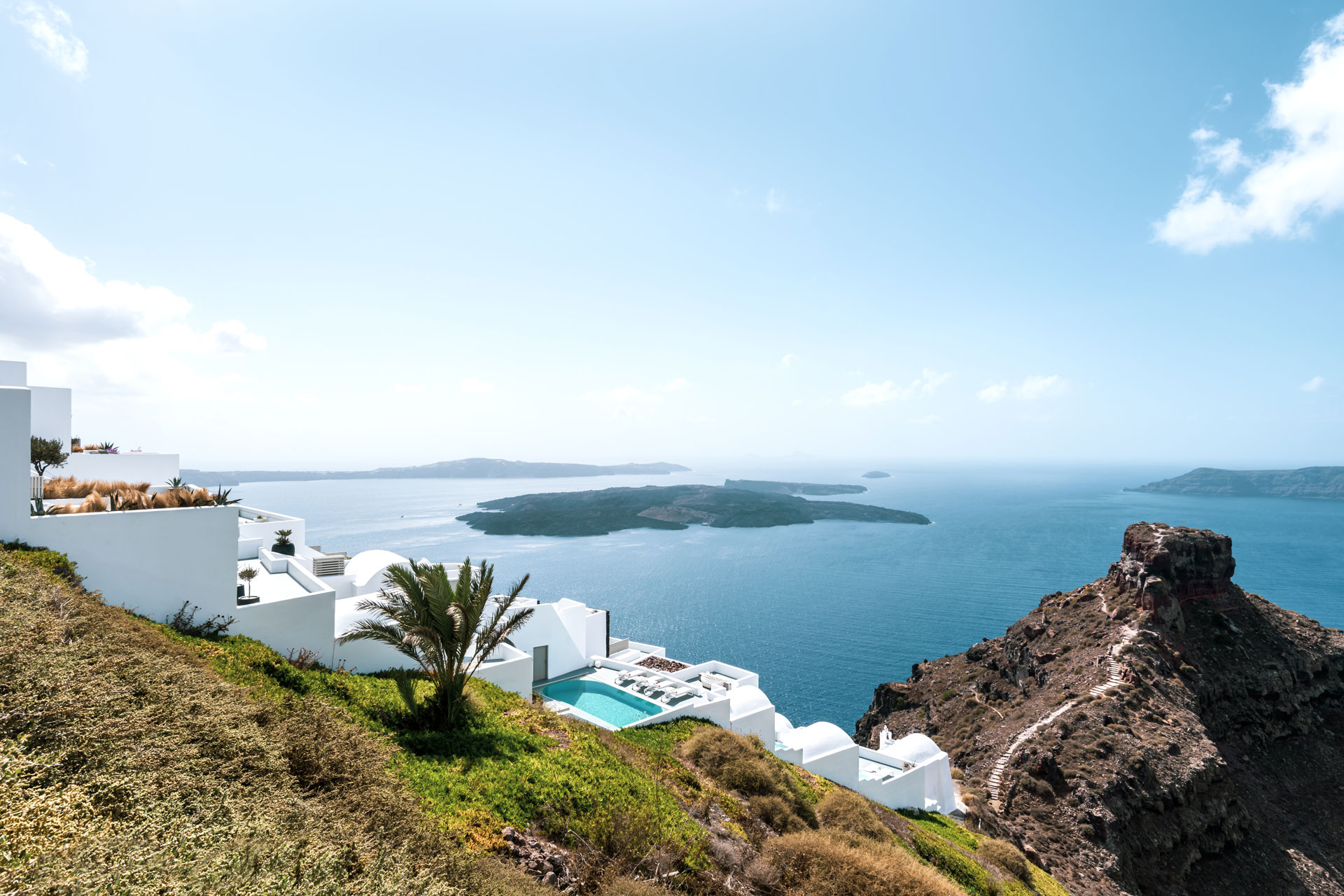 A Michelin Star Voyage Into Mediterranean Cuisine: Grace Hotel, Santorini – Review
---
'Endless blue skies meet endless blue waters'
Nestled on a cliff face in the most coveted part of island of Santorini in Greece, the Grace Hotel is directly overlooks the Caldera. Endless blue skies meet endless blue waters, resulting in an other worldliness that gives this part of the world its well deserved reputation for beauty, relaxation and romance. Nathalie Eleni visited Grace Hotel to sample the Michelin star, Mediterranean flavors on offer. 
Review: A Michelin Star Voyage Into Mediterranean Cuisine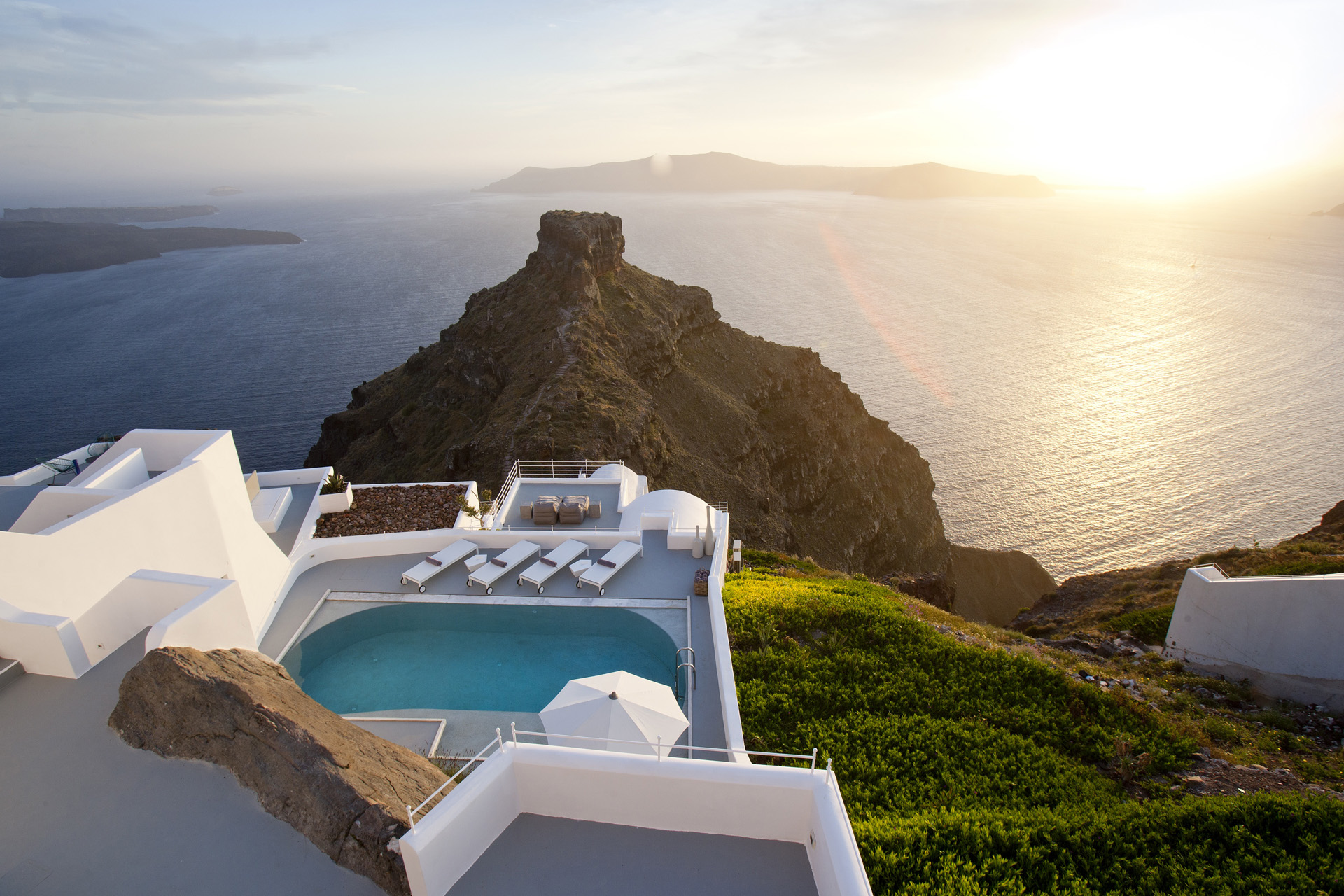 STAY
Each room and suite at Grace Hotel comes with a private terrace and heated plunge pool, and beautiful bathrooms furnished with Apivita amenities. Thoughtfully, each media system is replete with Apple TV or Firestick connectivity should you wish to bring your own devices, which takes the concept of 'Netflix and Chill' to a whole new dimension.
Be mindful, however, that Grace Hotel is nestled on a cliff face – there is no escaping endless stairs and paths, so guests should prepare for walks and gentle hikes (unfortunately, there is very limited disabled access due to the cliff formation). The stunning views from Skaros Rock, with its remains of an ancient fortress and church, are well worth the 30 minute hike.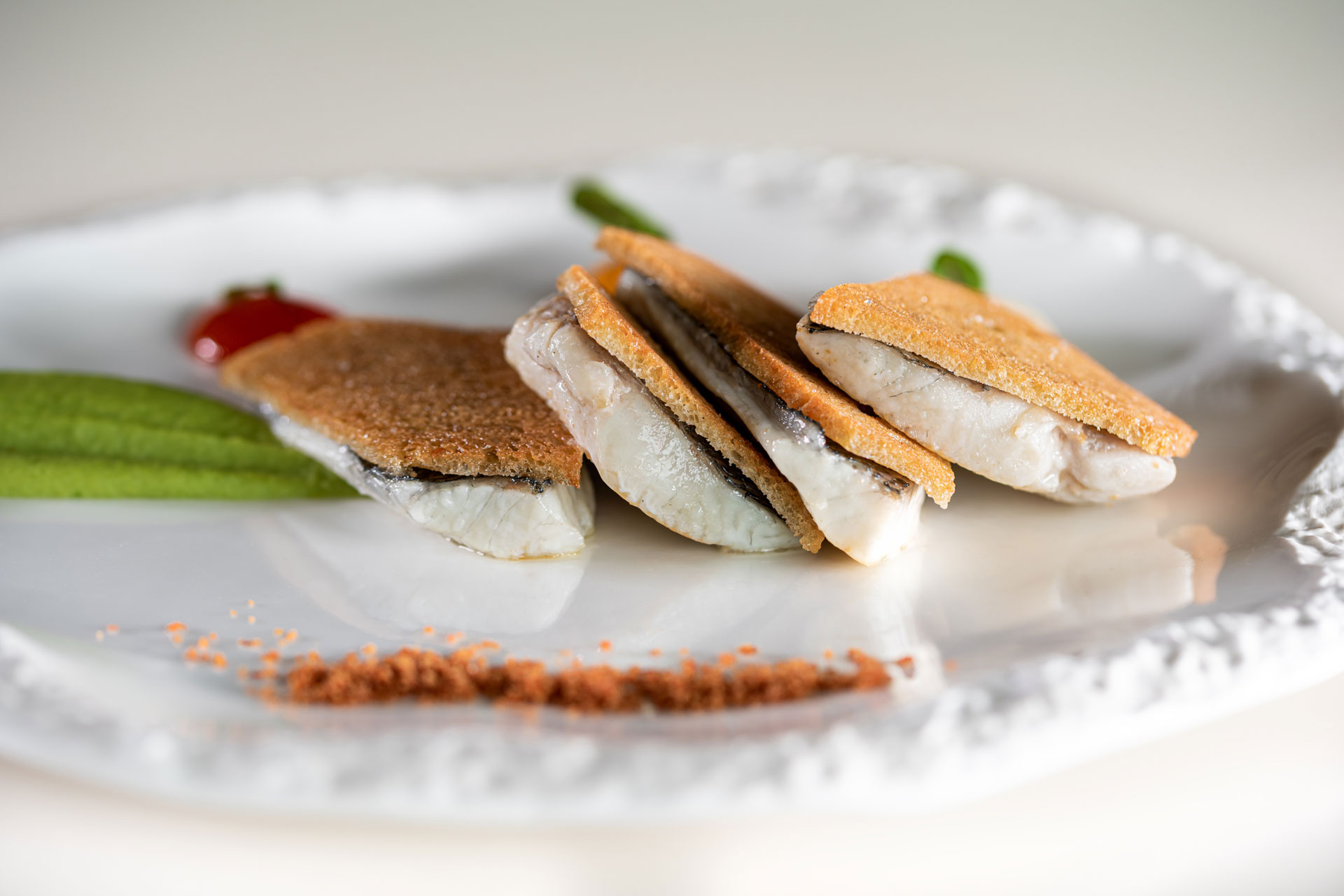 EAT
The Grace Hotel offers the most luxurious dining experience on the Island, with its exciting new restaurant – launched earlier this year – by  Chef Lefteris Lazarou of Athens' beloved Varoulko Seaside. Varoulko previously received the first Michelin star bestowed on a chef serving Greek cuisine in 2002, and has consecutively held one ever since. With Lazarou's protégé at the helm as the resort's new Executive Chef, Varoulko Santorini is a stunning restaurant that combines genuine respect for gastronomic tradition with cutting-edge creativity.
A foodie's delight, the menu is entirely Mediterranean, balanced by organic produce, local grains, herbs and spices, but primarily driven by fresh seafood. Chef's signatures, such as squid with pesto Genovese and crayfish tartar with fresh basil and zesty yuzu, are plated with the island's highest quality, freshest ingredients. 
Even the breakfast menu is a five course extravaganza decadently served with a glass of champagne, all while overlooking the sea from beautiful cliff carved nooks and surrounding the award winning infinity pool. Every sense is heightened with this dreamy combination.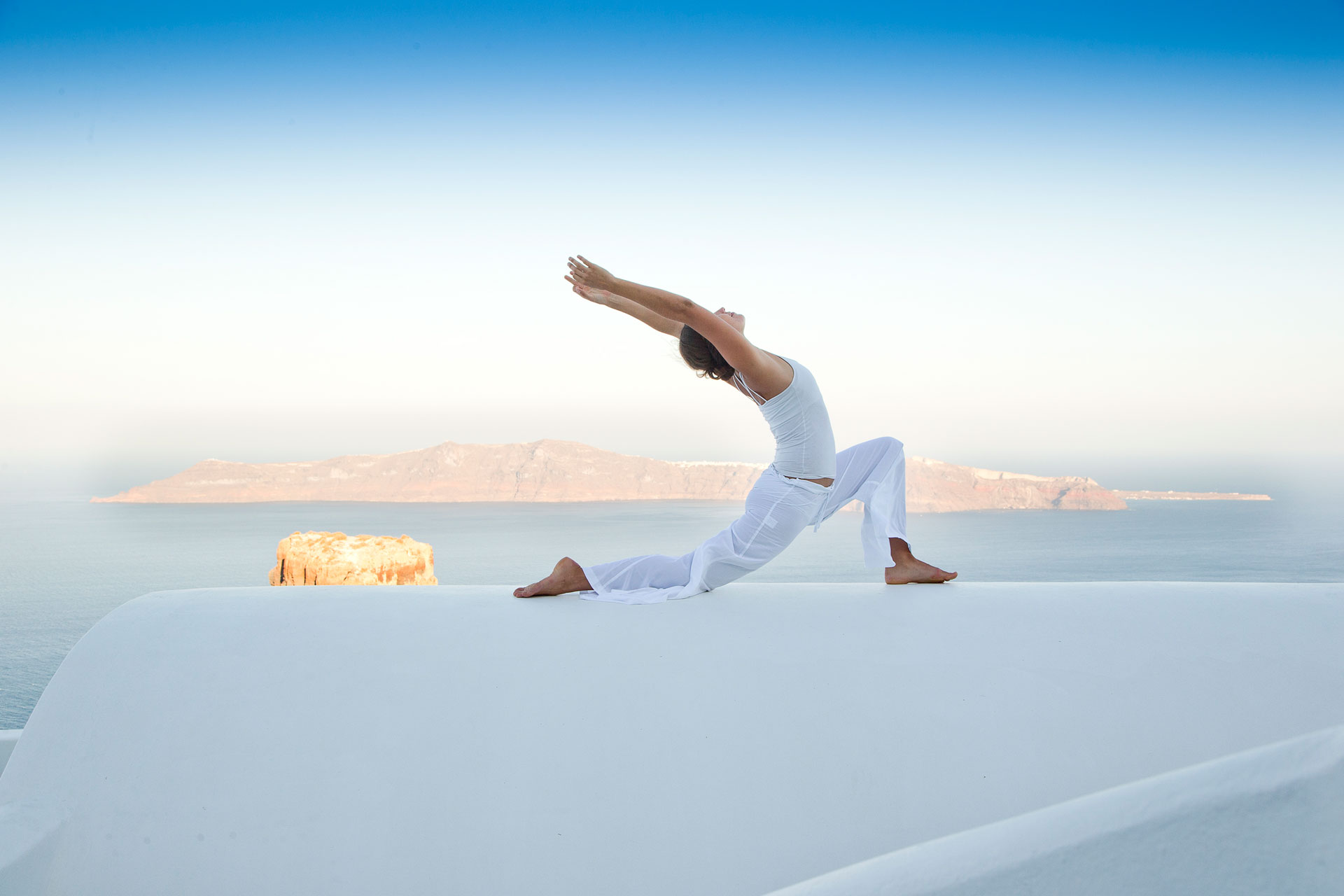 DO
Pack your walking shoes to experience one of the most scenic trails of the island to the town of Oia, which can take up to two hours, but offers endless photo opportunities. Then, don't forget to take a trip to Fira, a bustling town square offering shopping and nightlife, only a 20 minute walk away from Grace. Alternatively, the hotel car service cuts it down to a 6 minute journey.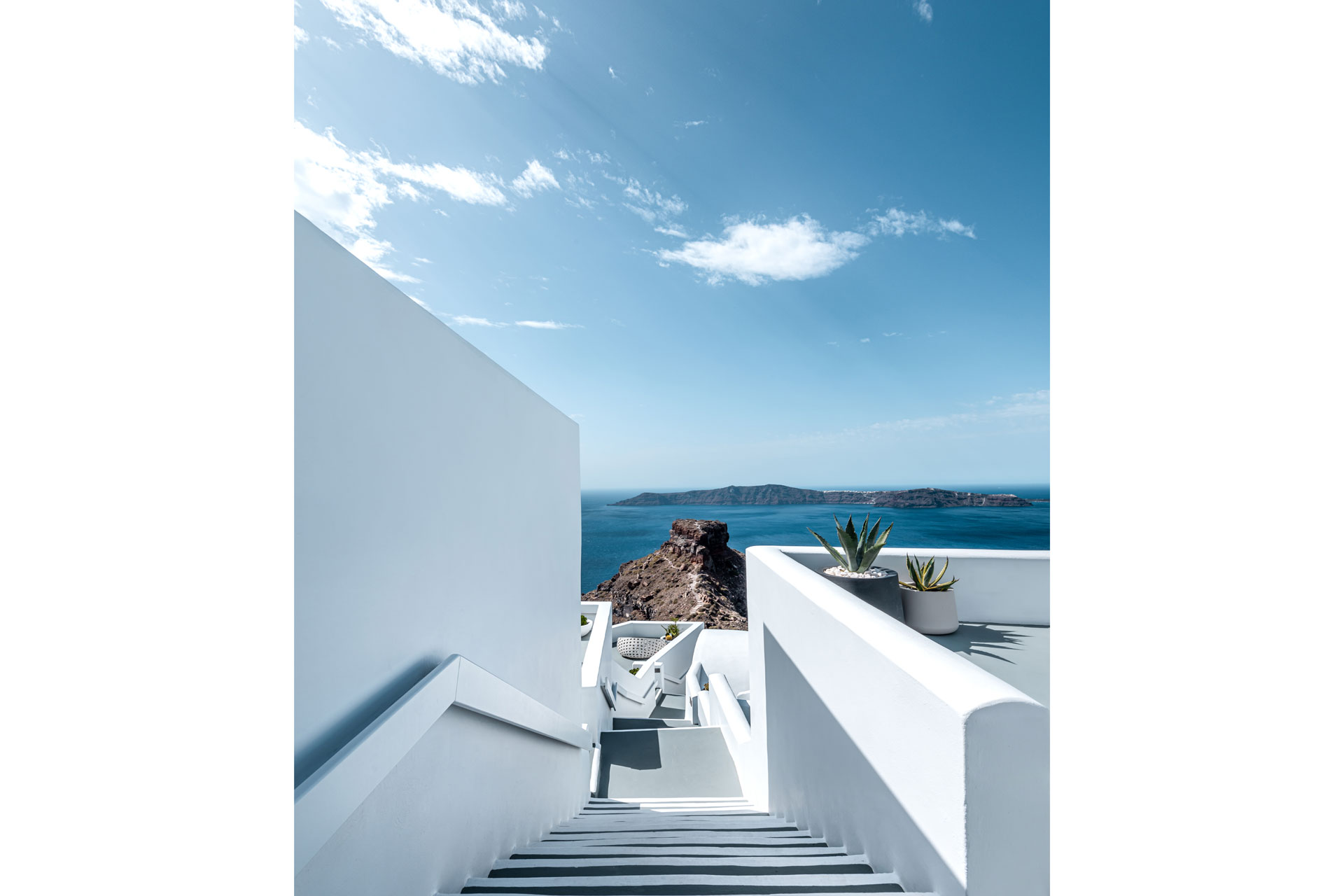 FINAL WORD
Luxury comes at a price, and Grace Hotel is certainly the most expensive on the island. But, if you are looking for a relaxing weekend away, romantic escape or honeymoon destination with phenomenal food and breathtaking views, then this is certainly the place to be.
BOOK
READ MORE
The Summer Holidays Guide 2022 / Bucket List Holidays to Book for 2021