Beauty Editor Nathalie Eleni finds family bliss in Gran Canaria, Spain.
Travelling as a party of five (a baby, a six-year-old, a mother-in-law, a stressed husband and a very exhausted me) there were a lot of boxes that needed to be ticked when choosing a destination and resort to keep everyone happy and meet various holiday needs. Somewhere hot, but not boiling, secluded, but next to a town, availability of Spa and relaxation but also the availability of activities to entertain the youngest through to the oldest in the group, and of course stunning views and delicious food…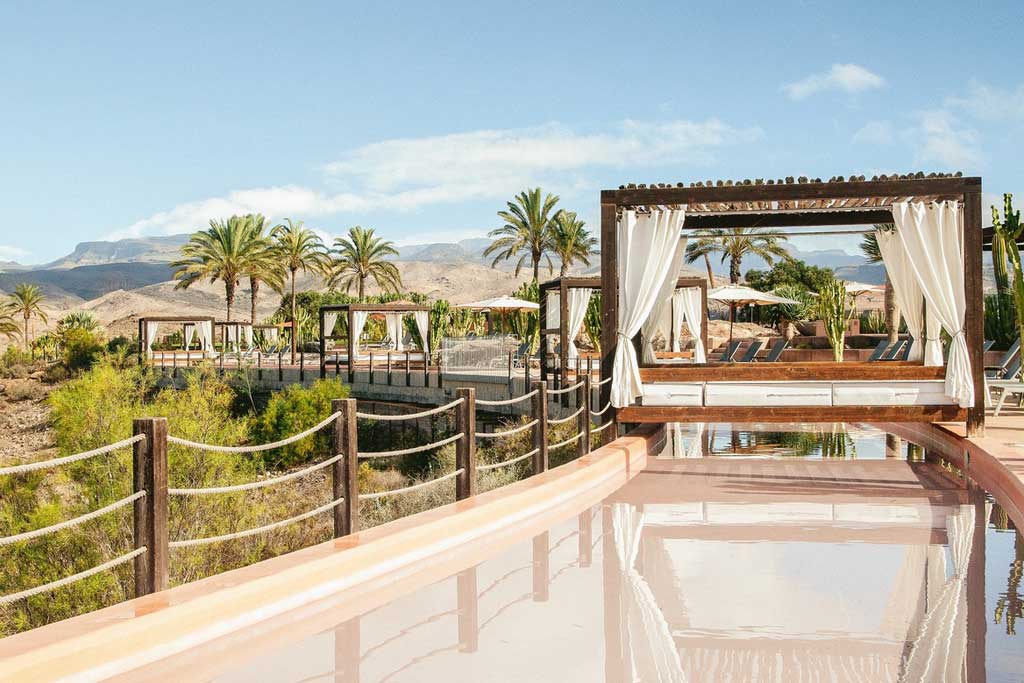 Salobre Hotel Resort & Serenity
WHERE
Located in the, quiet, hilly south coast of Gran Canaria, with views over the surrounding mountains and down to the coast, Salobre Hotel Resort & Serenity is a luxurious retreat offering an idyllic holiday break that is less than a four-and-a-half-hour plane ride from London. The weather is good year-round, too, so it's a great off-season pick.
WHY
A peaceful and luxurious spa hotel resort, the hotel offers spacious rooms, beds so comfy they will keep even the early risers in for 'just another half an hour', and a nightly themed buffet that will have you going up for thirds at the least. There is a pool on every level so you never feel crowded and two golf courses just a five minute buggy ride away. There are also regular free shuttles throughout the day to take you to the local beach town (about a 15-minute drive) Maspalomas, for shopping, an abundance of restaurants and also Salobre's own little beach club.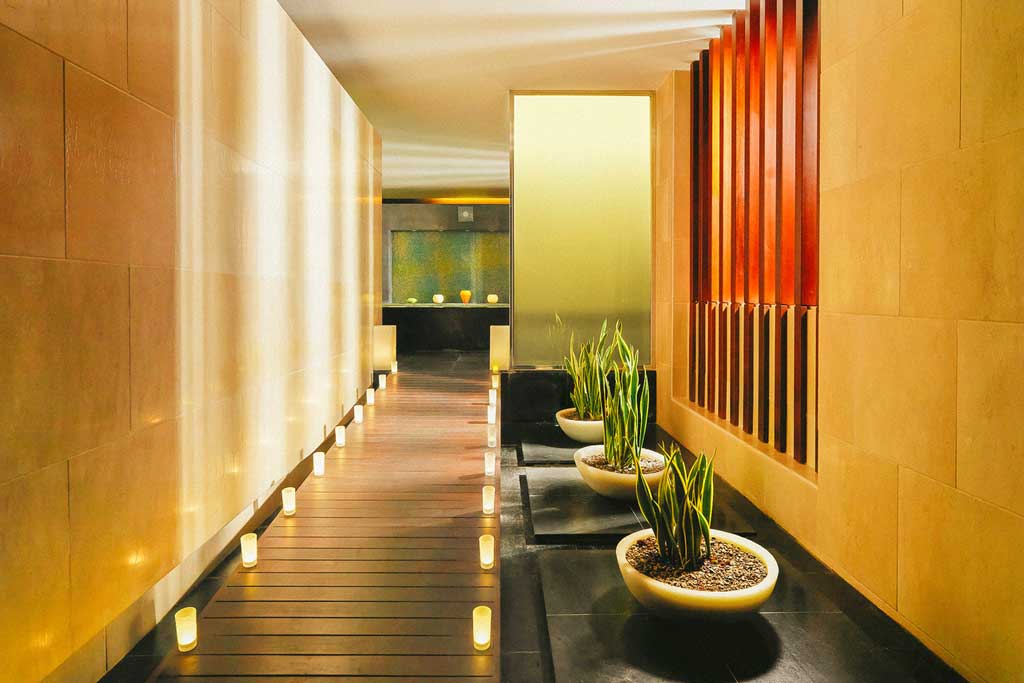 SPA
The adults-only Aloe Spa sits next to the hotel and specialises in deeply relaxing treatments and offers Sensation Showers, Hydrotherapy and a Hammam. We took it in (gleeful) turns for our spa shifts in between childcare duties. Be Aloe Spa is a very special pampering sanctuary within the resort where the adults can enjoy some soothing facial and body treatments together with a wellness circuit. Views from the outdoor hydrotherapy swimming pool are unlike any I've ever seen, I could feel my months of stress lifting away after just one tension-busting water circuit that pummelled away even the tightest of shoulder knots. My massage combining local aloe and volcanic sand exfoliated and hydrated my skin and left me waking myself up snoring and possibly drooling, on my cloud-like massage bed.
SLEEP
The famous Sweet Sleeper beds really do make you sleep like a baby, (and even your baby will sleep!). Each room has a plasma TV and a secure private terrace or balcony with mesmerising views of the surrounding areas and golf courses. Our suite was so spacious that even as a family of four in ours we never felt on top of each other and had a separate lounge area which was great for my husband when I insisted on silence and closed curtains for my daily afternoon post-Pina Colada snooze.
BOOK IT
One night stay on a half board basis is £162 per person. www.salobrehotel.com 
Best Family-Friendly Villas
---