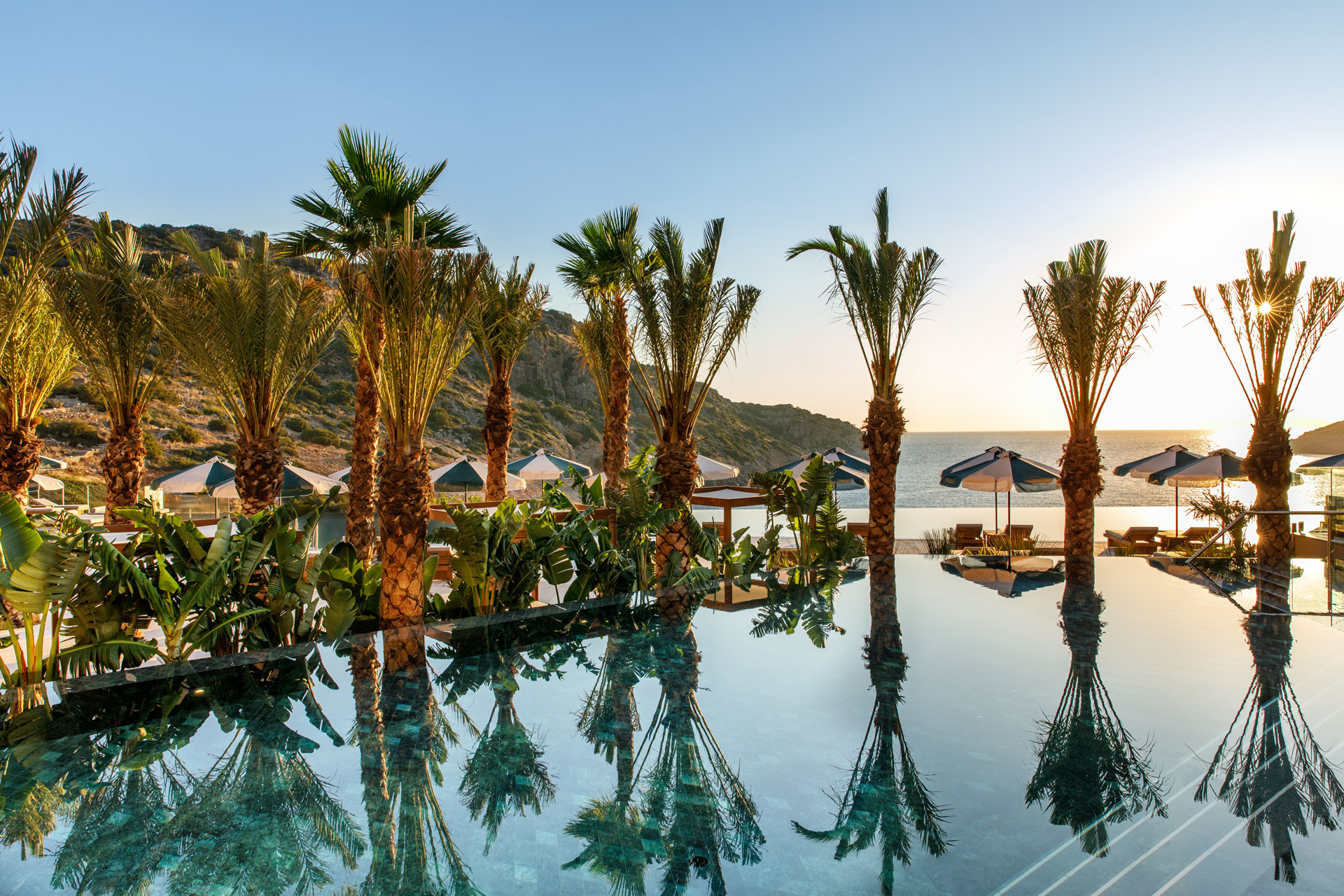 Hotel Review: Daios Cove, Crete
---
The ultimate Greek retreat for wellness lovers
Becci Vallis checks into Daios Cove in Crete to explore its brand-new wellness offering
Hotel Review: Daios Cove, Crete
So much more than spa treatments and yoga, Daios Cove, a five star all-inclusive resort tucked away in northern Crete has recently unveiled its shiny, new wellness centre – Kepos by Goco. Combining fitness classes from BXR London with in-depth diagnostics run by on-site medical doctors and nutritionists, everyone that walks through the door will be treated to a truly bespoke experience.
The wellness industry is booming and retreats are quickly becoming the most favoured way for us to fast-track our goals, be it relaxing, reconnecting, rebooting a flagging fitness regime or all of the aforementioned. Quick to recognise this, BXR London, the exclusive fitness concept making waves in the capital set up home in Daios Cove. Kitting out the gym and constructing an outdoor fitness space that includes a rig, cardio kit, weights and punchbags, free daily BXR classes are offered to all guests. They also offer one-week transformational programmes twice a year for a more intense reset.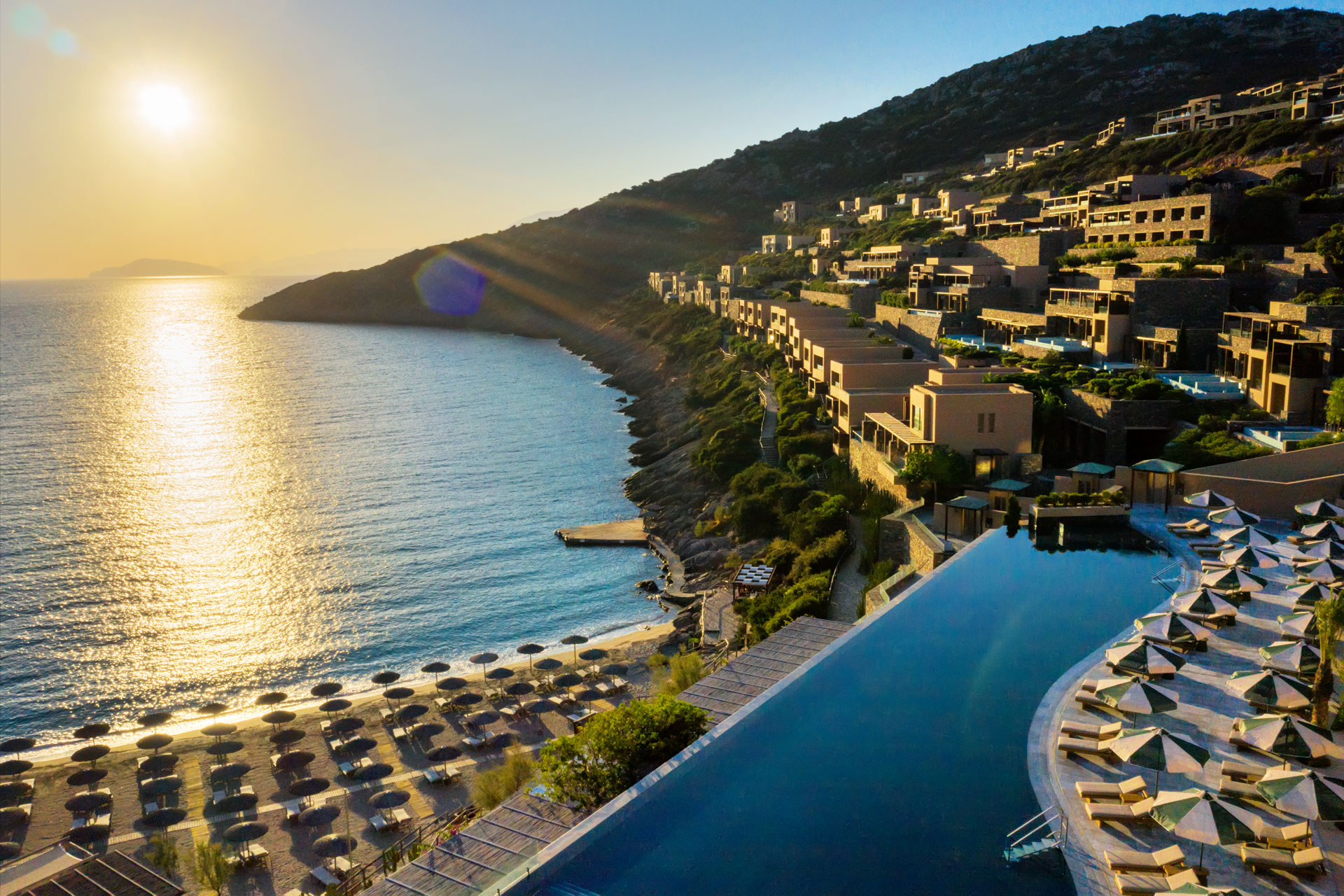 The cherry on top though, are all the deep dive diagnostics up for grabs. The 3D Styku body scan machine which measures your body mass from top to toe allows you to discover everything from your body fat percentage to how many cm your biceps, neck and thighs are. Once your results are in, the team will then work with you to create health and fitness goals that align with your current lifestyle. Not enough insight? The PNOĒ biometrics tests are the business. Done via an RMR (resting metabolic rate) test which involves lying down on a bed for 12 minutes wearing an oxygen mask and heart rate monitor around your chest, it reveals your heart and lung fitness as well as how many calories you burn in a resting state. It also helps to identify where you are on the risk scale for things like diabetes and high blood pressure. And, depending on the speed of your metabolism it can establish the ratio of fats and carbs you need to be eating for your body to be in a happy state of homeostasis. 
Then when you've analysed your wellness goals enough, you can splash about in one of their many pools, set up camp on a sun lounger or explore the bay in a RIB boat. 
STAY
Pristine is the word that springs to mind when you think of Daios Cove. As does 'maze'. With 290 rooms accommodating up to 750 guests, despite the enormity of the hotel and villas, it feels surprisingly secluded and it's rare you'll see more than a couple of other guests at a time when you're walking to and from your room. Set back into the mountain, winding roads lead you to your door and golf buggies, manned by hotel staff will take you there (or rescue you when you realise you're on the wrong road). You can also take the funicular – a silent glass lift that scoots up and down the mountain 24/7.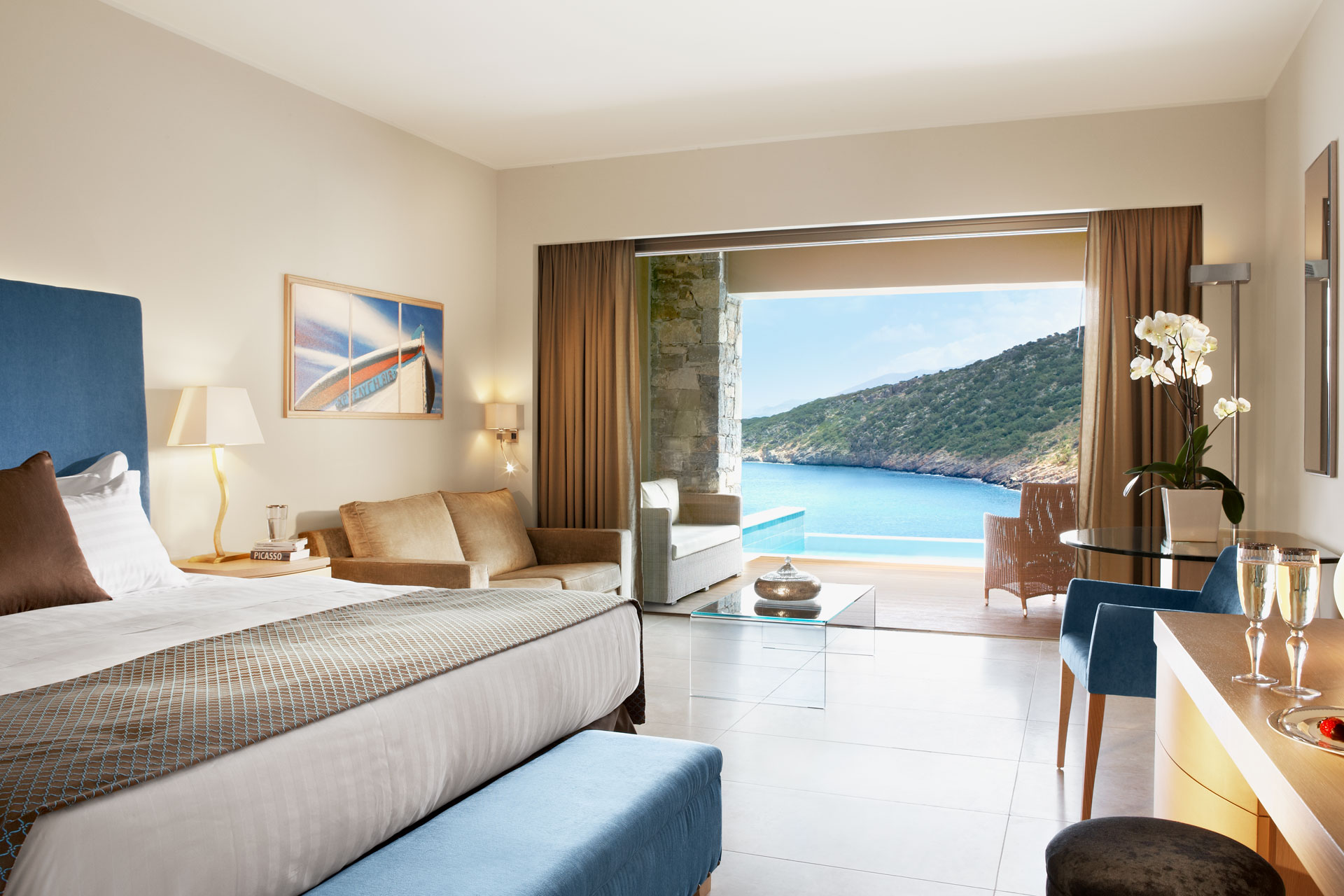 Interiors are neutral and the beds are so big they could accommodate a small family although family rooms are available! Marble bathrooms and sea views come as standard and if you're blessed enough to be in a suite, you'll be treated to your own private infinity pool.
There's also a 'mini market', clothes shop, jewellers, fragrance store and souvenir outlet that sells handcrafted toys, home accessories and unique pieces from local designers as opposed to the more traditional magnets, mugs and keyring fare you'd see in a tourist destination.
DO
It goes without saying that wellness is one of the main focuses at Daios Cove. Even without the diagnostics, you can book in for cryotherapy, infrared saunas, oxygen therapy, colonics and vitamin drips should you fancy them. Naturally there are facials and massages too – Kepos by Goco have teamed up with 111 Skin and Comfort Zone as their chosen skincare partners and you can choose from treatments such as the Rose Gold Radiance Facial and Tranquillity Body Ritual to help lull you into a deep state of relaxation. 
If you're not a gym goer but still enjoy moving your body, tennis, Pilates and aerial yoga in the glass fronted studio are a must while organised hikes can easily be added into your itinerary. The resort's own private beach also plays home to a multitude of watersports from paddle boarding to scuba diving if you prefer ocean-based activities.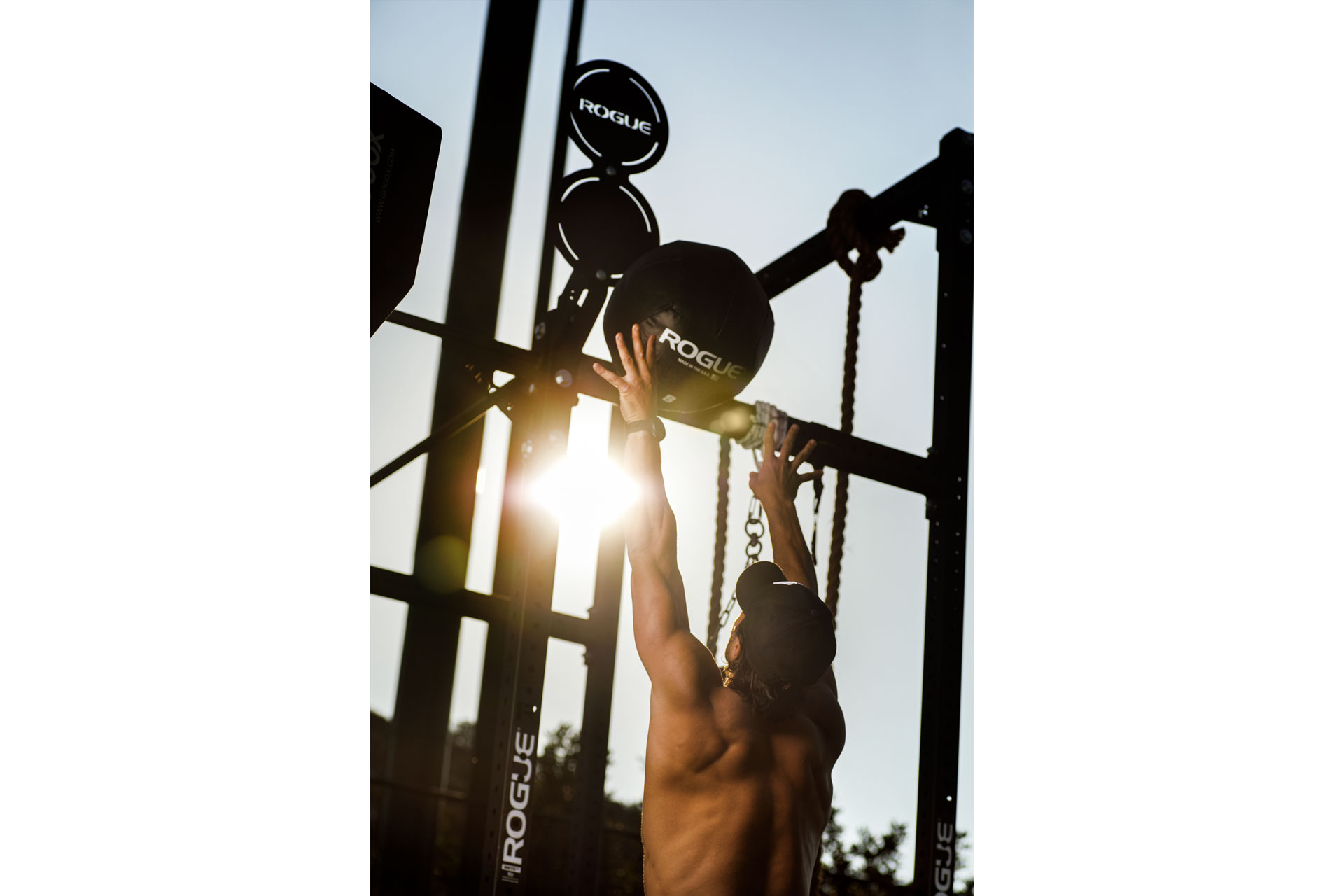 Other experiences include tea pairings, the chef's table and culinary school and wine tasting while in the evenings the Crystal Bar with its floor to ceiling windows, spectacular views and signature cocktails infused with local Cretan herbs will keep you occupied into the early hours, should you so wish.
EAT
With six dining venues, you won't be stuck for inspiration. All championing local and seasonal produce from the island, take your pick from fine dining at the Ocean restaurant to a livelier Greek tapas style vibe at The Beach House where you can sample delights like the divine fava bean dip with caramelised onions, gado gado bowls and caught-that-day fish dishes.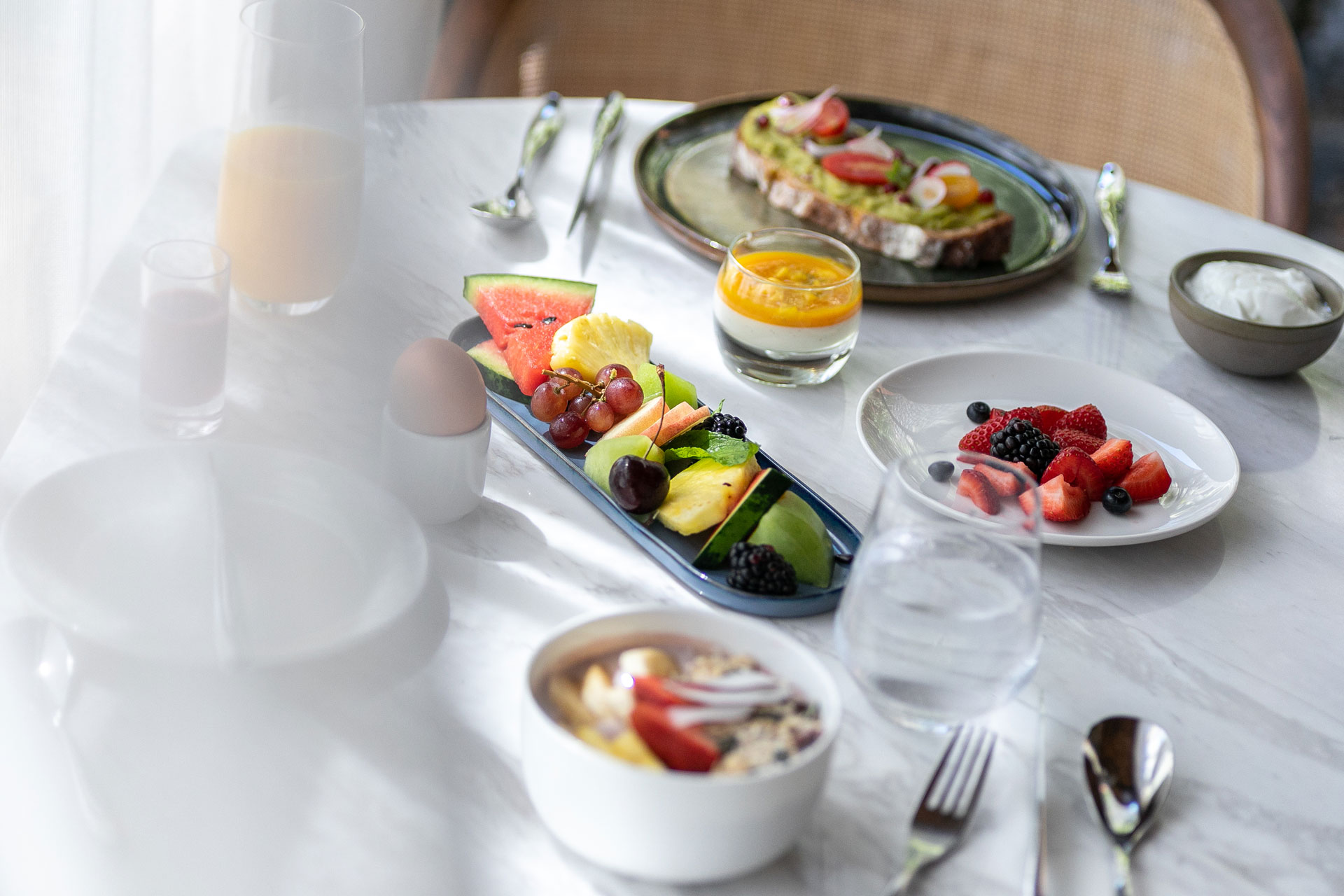 Breakfast is a similar feasting fare and it's down to you whether you want to indulge in a buffet banquet complete with crepes, waffles and patisseries alongside a salad bar, cheese station and the usual cooked offerings or prefer to choose off a menu. In which case, expect to see options including vegan overnight oats, avocado on toast and shakshuka with corn bread.
And if you're in need of an aperitif, pre (or post) dinner cocktail, the Ocean Bar or Crystal Box were made for whiling away the hours.
THE FINAL WORD
All-inclusive resorts can often feel a touch 'cattle farm' but there's nothing en masse about Daios Cove. Half the time you'll feel like you're the only ones there and the staff go out of their way to make you feel right at home. While fitness when you're away isn't for everyone, the diagnostic services on tap and the level of expertise that runs alongside them means you have the opportunity to walk away not only with a great tan but also an incredibly personalised and insightful health check that will stand you in good stead for sparking positive changes when you land back in Blighty.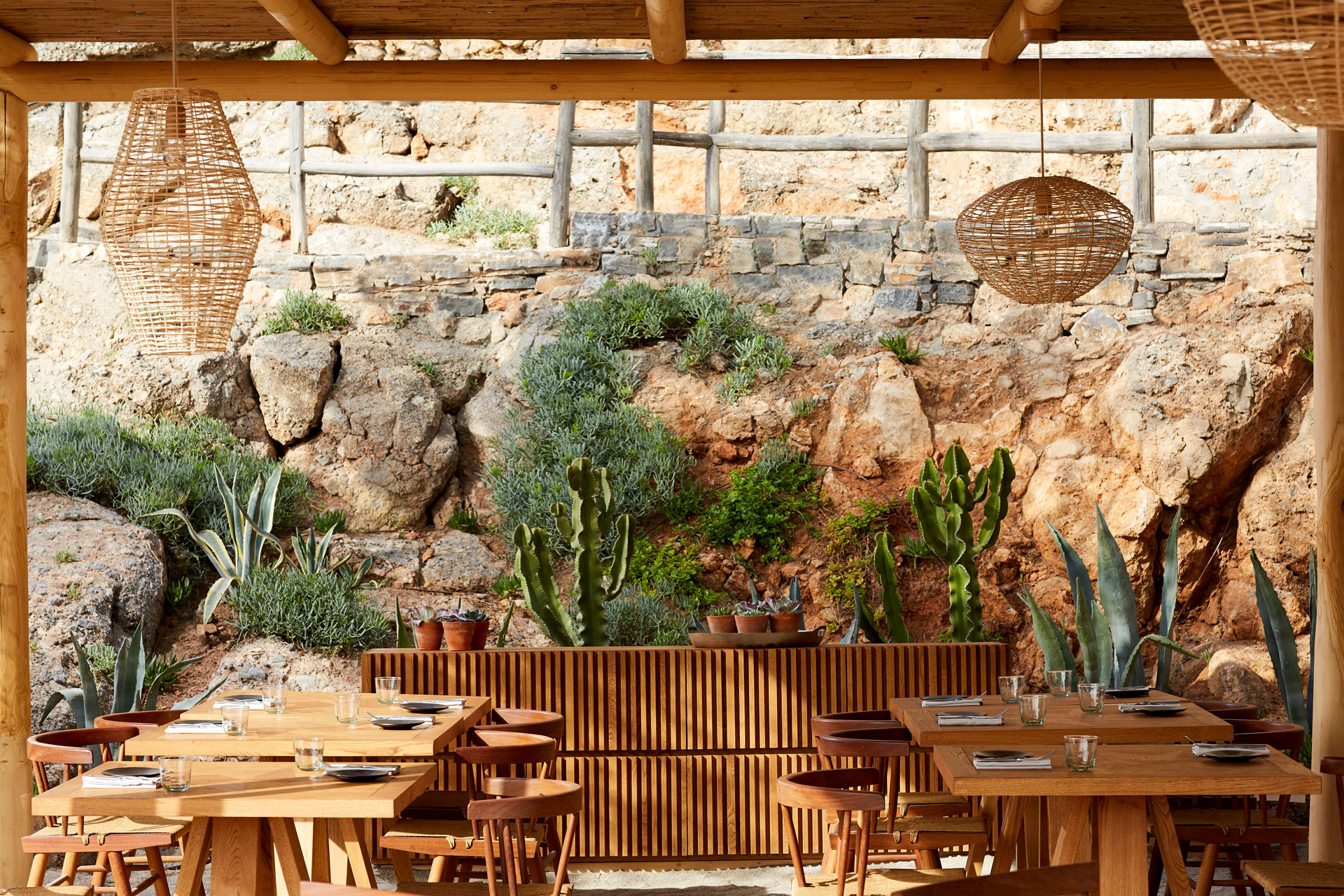 BOOK
Sovereign Luxury Travel (sovereign.com) has a seven night stay at Daios Cove Luxury Resort and Villas priced from £2,099 per person including flights from Stansted, private transfers, and half board accommodation. Based on a deluxe sea view room travelling on 4 September.
READ MORE:
Infinity Pools With Breathtaking Views / Review: Cayo Exclusive Resort & Spa, Crete