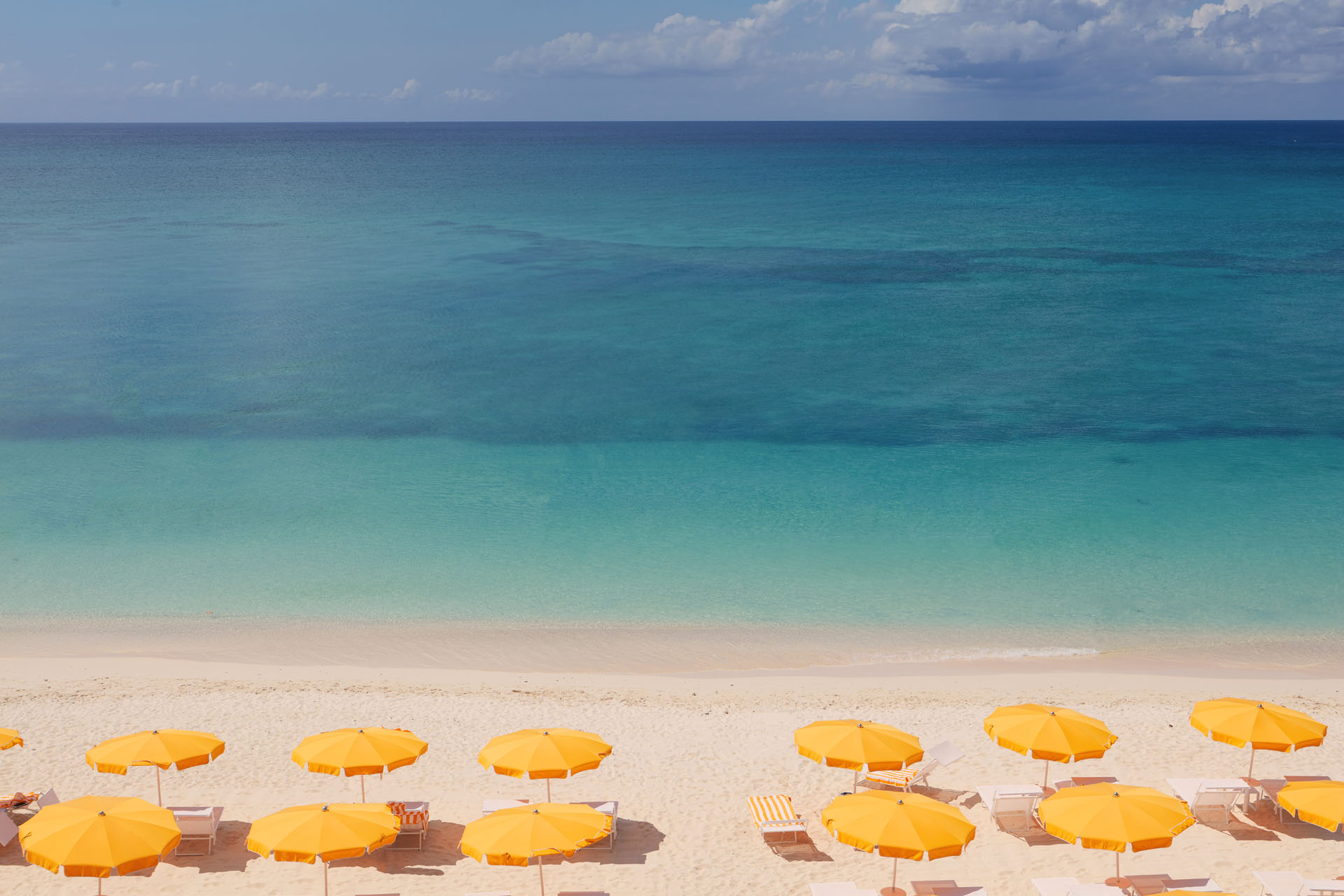 Hotel Review: Palm Heights in the Cayman Islands
---
The hotel making the Caribbean cool
Loved by A-listers including Emily Ratajkowski, sports stars and fashion icons alike, Palm Heights is the Caribbean's latest boutique hotel and the epitome of jet-set glamour. Alice Barraclough heads to the Cayman Islands to check out its newest resident.
Hotel Review: Celebrity Cool at Palm Heights in the Cayman Islands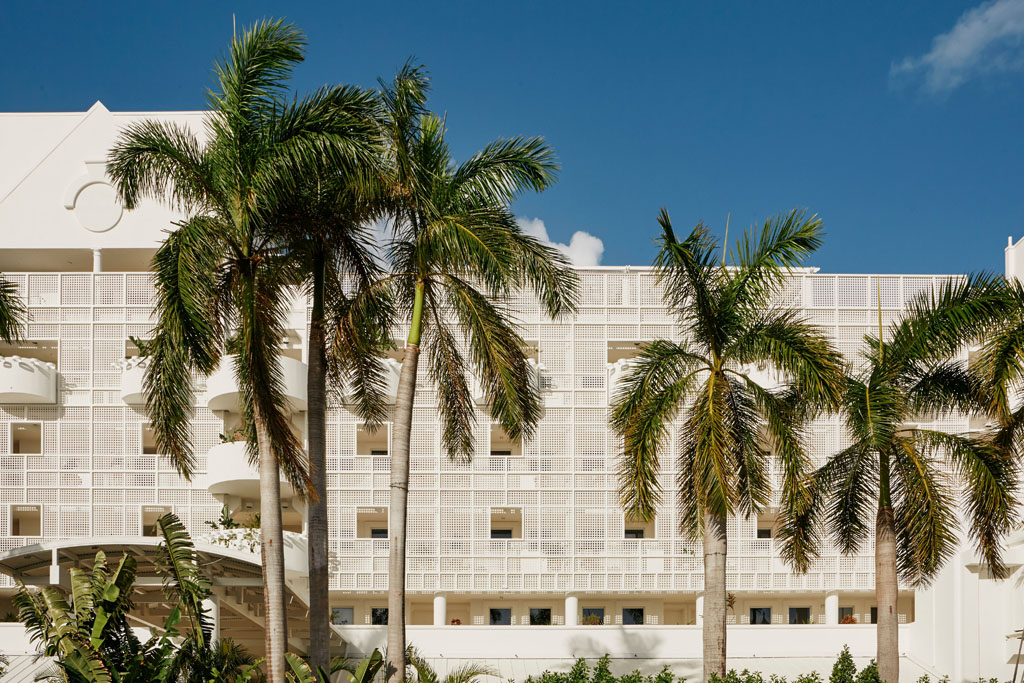 STAY
Located on a peaceful patch of Seven Mile Beach, Grand Cayman's most coveted stretch of white sand, Palm Heights hotel is by far the most Instagrammable hotel on the island. With just 52 rooms, Palm Heights has a boutique feel to it – so expect all the staff to know your name – but it doesn't feel too small, with loungers, parasols and beach towels aplenty. A bright white and sunshine yellow colour scheme amplifies the clear turquoise sea and big inky blue sky. While the stylish vintage furniture and considered retro design, reminiscent of 1970s California, compliment its easy-breezy beach resort vibe.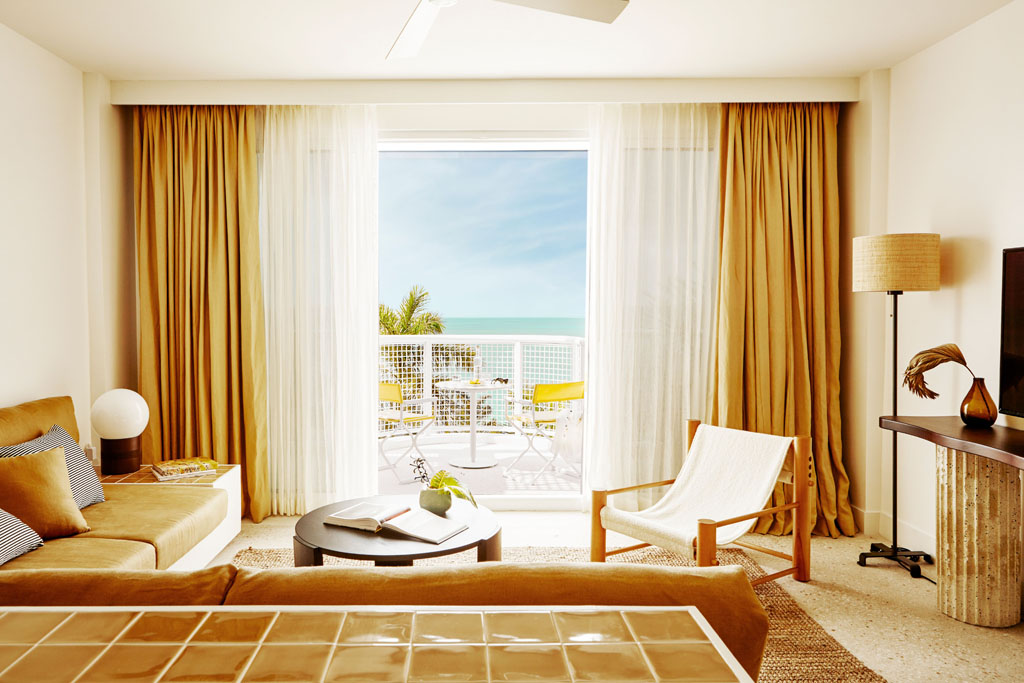 Given that every room is a suite – and every suite has an ocean view – you'd be hard-pressed to pick a dud room here. That said, if money's no object, the two-bedroom beachfront terrace rooms feature their very own marble outdoor bathtubs – so you can take in the views of the sparkly Caribbean sea from your private terrace.
Each room has a separate bedroom and living room, with modular sofas and cool white-tiled bars, and are kitted out with Apple TVs, Bose speakers, gorgeous Aesop products and the most ginormous beds. Plus, if the pillows aren't quite to your liking, there's a whole 'pillow menu' to choose from.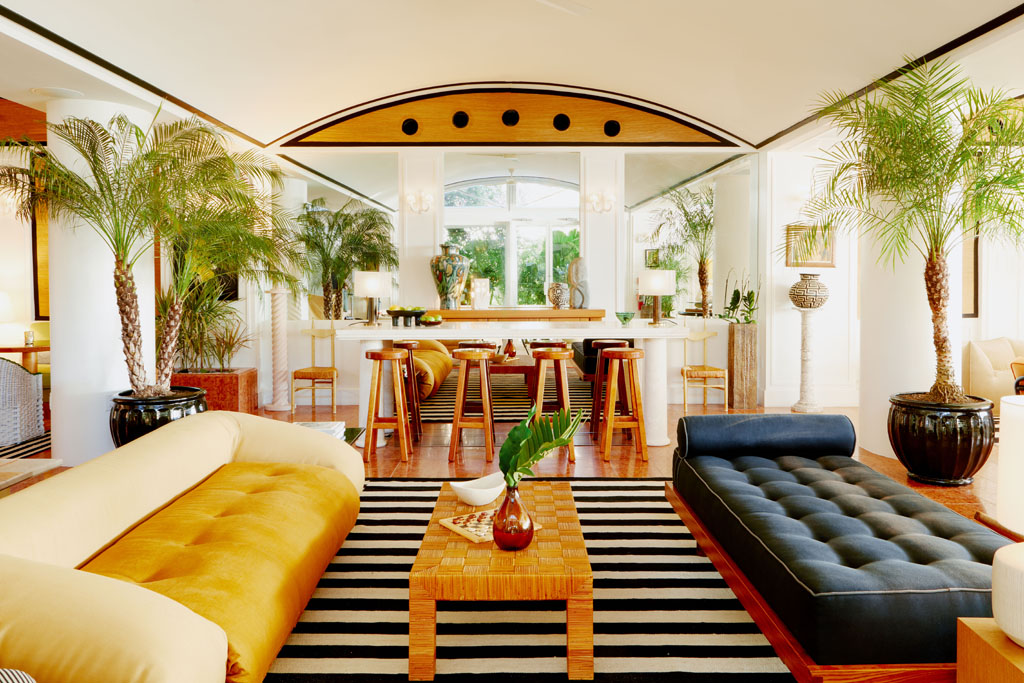 Every afternoon, housekeeping leaves out 'goodies' (think: macarons, brownies and cookies – all gluten-free and made in-house) to enjoy while you transition from beach to bar. The staff are warm and welcoming – nothing is too much trouble.
EAT
There are four restaurants and bars at Palm Heights. The main event is Tillies. Serving everything from alfresco breakfast on the beach – so you can devour your morning iced coffee with sand between your toes – to light lunches and decadent dinners.
The restaurant serves what it calls 'quintessential seaside dining' with classic Caribbean influences that show up in dishes like local goat curry, fish Milanese and crab stuffed snapper – and, of course, there are Western classics such as seafood pasta and steak burgers, too.
On the beach, The Coconut Club serves Pina Coladas and rum punches, and every evening – between 5pm-6pm – is sunset hour (aka happy hour), where the 'drink of the day' is on the house to hotel guests. Tequila sunrise, anyone?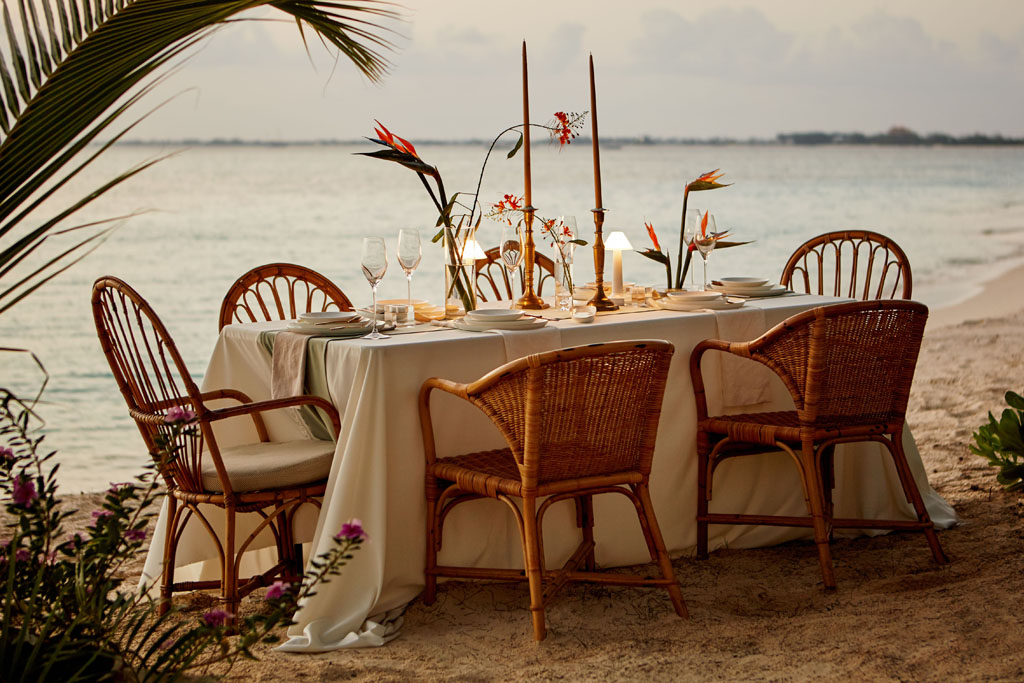 The more casual Yashinoki serves dinner at The Coconut Club and is the go-to spot for modern Japanese cuisine. The Yashinoki original sushi is the best in town. In fact, we loved the Salmon Avocado Roll so much, we had to order it twice.
Guests can also enjoy leisurely Neapolitan-style pizzas at Paradise Pizza – which was formerly a pandemic pop-up in the hotel car park for islanders, but proved so popular they decided to keep it. Every Saturday night is 'Mambo Italiano' a family-friendly karaoke night with this electric buzz – even the chef sings! Expect cacio e pepe pasta served in a giant wheel of parmesan, and celebs aplenty. We're sure Zoe Saldana was sitting at the table next to us.
DO
With two glittering, palm-tree-lined pools – one with a jacuzzi and pool hammocks – and  snooze-ready sun loungers, which are as appealing to look at as they are to lie on, the hardest decision you need to make is whether to laze by the pool or on the sugary sand.
If you're feeling active, borrow the free kayaking, snorkelling and paddleboarding equipment or hit up the gym for a PT session with Bogden. The gym equipment is decent, but minimal, so not ideal if (like us) you're currently training for a big triathlon. But there are plans to open up a new gym and spa space across the road in October, which will include strength and conditioning equipment, a boxing ring and a Pilates studio. During the weekdays the hotel offers group yoga classes and sound healing sessions on the rooftop.
While there's no formal spa (yet!) you can still have your knots pummelled out with a range of in-room spa treatments. We recommend the signature deep tissue massage with Julia for a truly stress-relieving 55 minutes.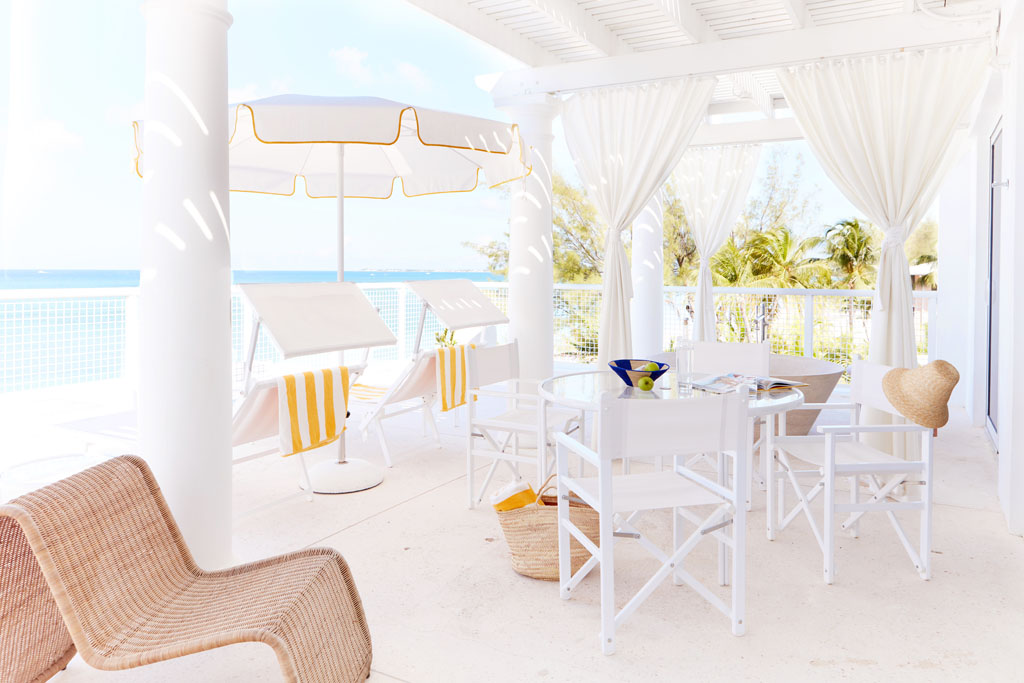 It perhaps goes without saying, but a trip to the Cayman Islands simply isn't complete without visiting Stingray City. Located on a sandbar 25 miles offshore is the best snorkelling on the island – and you get to swim with stingrays. The story goes that long before the island had mosquito repellent, the fisherman would gut their fish on the sandbar and the stingrays learned to come back (to eat the fish) time and time again. Now, swimming with stingrays is the number one tourist activity to do on the island. Visit Cayman has lots of recommendations if you're looking for a private boat charter away from the tourists – we booked a half-day trip with Island Breeze Charters and it was easily the best experience of our entire stay. There's no need to pack your snorkel and flippers – you can borrow them from Captain John – but bring an underwater camera for selfies with the stingrays.
In addition to snorkelling, the Cayman Islands has loads of incredible dive spots, including seawalls, shallow reefs and shipwrecks. And if watersports aren't your thing, we recommend visiting the Queen Elizabeth II Botanic Park and spotting the rare Blue Iguanas.
THE FINAL WORD
Palm Heights has an unusual knack of making you feel at home from the moment you arrive – it's the Cayman Islands at its finest. By day, flop and drop on the beach, thrill-seek with watersports, or head to Stingray City, snorkel in hand. Just make sure you're back by sunset for a frozen margarita, or two. 
BOOK: Rooms start from £650. To book, visit booking.com and to find out more, visit palmheights.com.
READ MORE: 
The Best Hotels In The Caribbean / Is This the Caribbean's Most Beautiful Bay? / 10 Books For Absorbing Holiday Reads