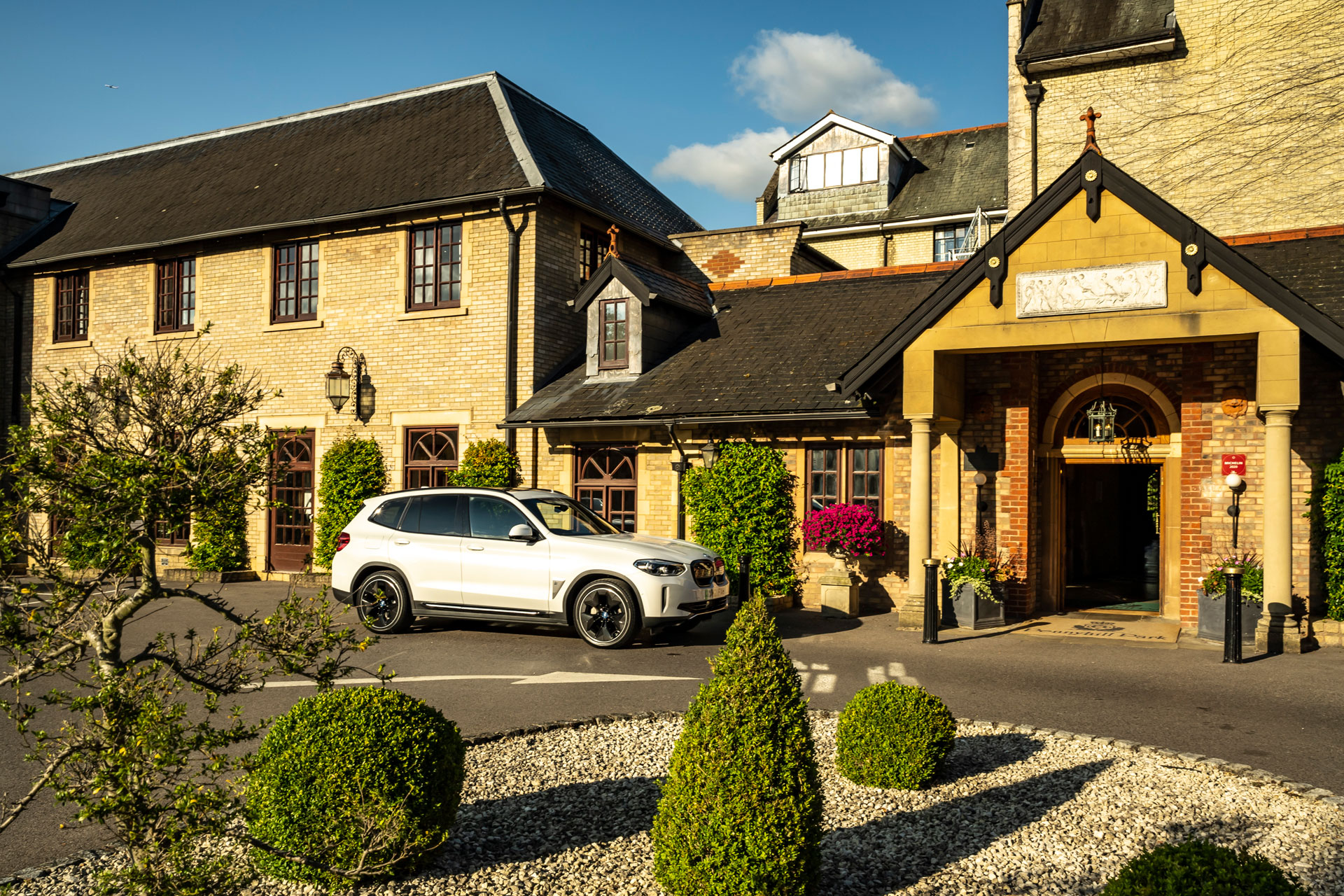 How Green Is Your Road Trip?
---
(And how green is your car?)
For many, this week's fuel crisis has been the final nudge toward 'going green' when it comes to their car. Searches for the best electric cars have skyrocketed and more of us than ever are thinking about ways to reduce our carbon footprint. With many of us still staying closer to home when it comes to travel, staycations and road trips remain firmly on the menu, but how green is your eco staycation? We took the new BMW iX3 for a spin for a country weekender at Pennyhill Park, to help you plan your next eco road trip.
Town To Country: How To Plan An Eco Road Trip To Pennyhill Park
CHARGING IN LONDON
As we return to the office, country weekenders are back on the menu with hotels opened up and escapism back on the agenda. But if you're going electric, what do you need to consider for your next road trip? Bypass the queues at fuel stations and head straight to your nearest charging point. TFL https://tfl.gov.uk/modes/driving/electric-vehicles-and-rapid-charging  is building a network map to make finding your town top up easier than ever. There is also a 100% discount on the congestion charge when driving an electric car in London and some boroughs offer free or reduced-charge parking.
YOUR ROUTE
If you're headed from London to Pennyhill Park in Surrey, take in the central London sites from your car and stop off in Richmond to enjoy the river, parks and recharge (yourself and your car, if needed). Next, why not stop for tea at Hampton Court to check out the former residence of Henry VIII and enjoy Bushy Park. With your 200+ miles of electrical charge, take the scenic route along the river through Walton-on-Thames, Weybridge, Chertsey and Chobham Common, arriving at Pennyhill Park after a relaxed country drive.
STAY: PENNYHILL PARK
For the ultimate country spa escape, head to Surrey's popular Pennyhill Park, a 19th century luxury hotel set in 120 acres of Surrey woodland. Choose from 124 individually designed rooms, or for the ultimate secluded country escape check into The Granary (from £1,150 per night), a two-story stand-alone suite with a private landscape garden, exposed roof beams and free-standing copper bath. This room is a stone's throw from the spa entrance, where guests can enjoy world-class facilities including heated indoor and outdoor pools, Jacuzzis, sauna and steam rooms and relaxation suites. You can check out the Exclusive hotel group's environmental policy here to see how they are making their hotels more environmentally friendly. Rates at Penny Hill Park from £295 per room per night based on B&B | exclusive.co.uk/pennyhill-park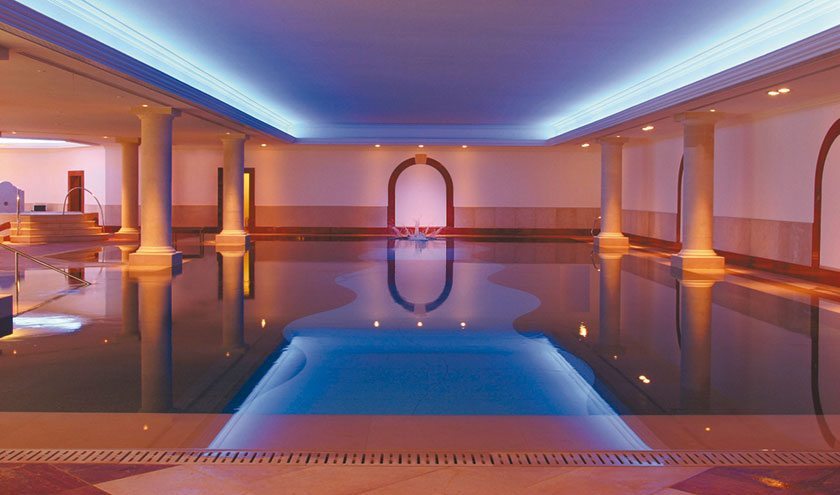 EAT
Enjoy fine dining at Pennyhill's Michelin-starred Latymer, with superlative dishes using locally sourced ingredients inspired by the seasons, or check out Hillfield, an excellent seasonal British brasserie with a more relaxed menu and family-friendly options (the lobster and chips is the ultimate comfort food). The restaurant flows flawlessly into the bar where you'll find a talented and friendly bar team serving after-dinner drinks until you're ready to crash.
GET THERE: BMW iX3
We travelled in the new BMW iX3, with a charge range of 282 miles (charging is very easy to get to grips with). The car is automatic with all the usual outstanding BMW features including the BMW Live Cockpit Professional with BMW Maps cloud-based navigation system and BMW Intelligent Personal Assistant. In practice this means having everything you need at the touch of a button, or even without actually touching it… Turn your volume up or down with the mere swoosh of a finger waved in the computer's direction. Driver experience is smooth, light and easy, with multiple modes to choose from and a parking assistant to make manoeuvring this spacious car a breeze. Speaking of space, the sizeable interior makes the BMW iX3 an incredibly comfortable choice for a road trip. The kids in the back are so far away they can't kick you, even at full leg extension. On this basis alone, the car gets our vote of confidence.
The model is the first family favourite model that BMW has taken fully electric | Rapid charging is available at 80% in 34 minutes | from £57,730 OTR | bmw.co.uk