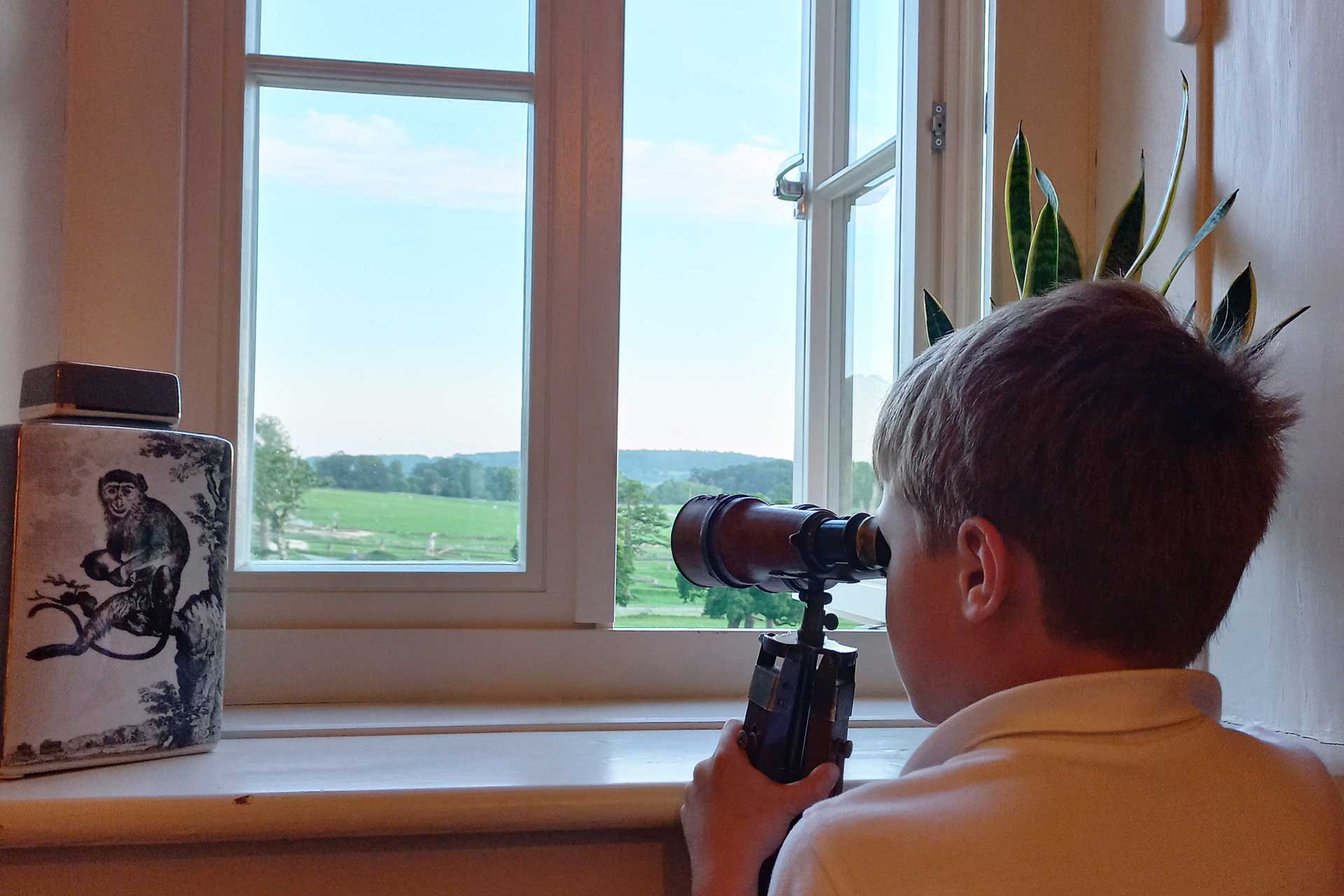 Is This The Ultimate Staycation Safari?
---
A MINI adventure at Longleat...
As the sun sets and the sky turns pink, the sound of a lions roaring can be heard through our cottage window as we watch zebras grazing just outside. But our lodge, rather than being situated in a far-flung African reservation, sits in the heart of Wiltshire countryside. As staycations go, this one is really wild, discovers Rebecca Cox.
A Longleat Safari Park Staycation
Longleat Safari Park has come a long way since it opened as the first drive-through safari park outside Africa in 1966, with conservation now a key focus of operations. Last year, MINI started a partnership with Longleat and the Tusk wildlife conservation charity, while the park opened its first on-site safari cottages, the latter getting you the best seat in the house for an exclusive overnight stay close to the action, and the former allowing you to enjoy the park from the comfort of a MINI Countryman Plug-In Hybrid (and negating the risk to your own windscreen wipers from the monkeys). Keeper's Cottage (previously reserved for the animal keepers' accommodation) is a generously sized one-bedroom cottage with a sizeable country kitchen stocked with local farm produce to enjoy during your stay, a cosy lounge with an open fire and a terrace from which to get close to the animals. The huge double bed is comfy, the chic tiled bathroom houses an enormous shower, and the ostriches make for excellent breakfast companions.
MINI X Longleat
Over the past year MINI has partnered with the Safari Park, with Longleat's expert animal team driving a pride of animal print MINI Countryman Plug-In Hybrids across the park for more sustainable movements around the park for duties such as helping feed the animals, maintenance work, veterinary runs and delivering equipment and supplies around the estate. Over key weekends, the MINIs have been available to the public for VIP safari experiences in the fleet of Countryman cars, with animal-print vehicles (pre-loaded with a roar-some playlist) traversing the park from the infamous monkey run to the big cat enclosures.
THE FINAL WORD
No, it's not quite the same as waking up in the Serengeti with thousands of miles of African plains to explore, but breakfast with the giraffes in under a two-hour drive from London with a farm-fresh fish pie in the freezer is the stuff of staycation dreams, particularly if you have kids in tow.
BOOK
Stays at Keeper's Cottage start at £500, longleat.co.uk | For more details on MINI's collaboration visit longleat.mini.co.uk.