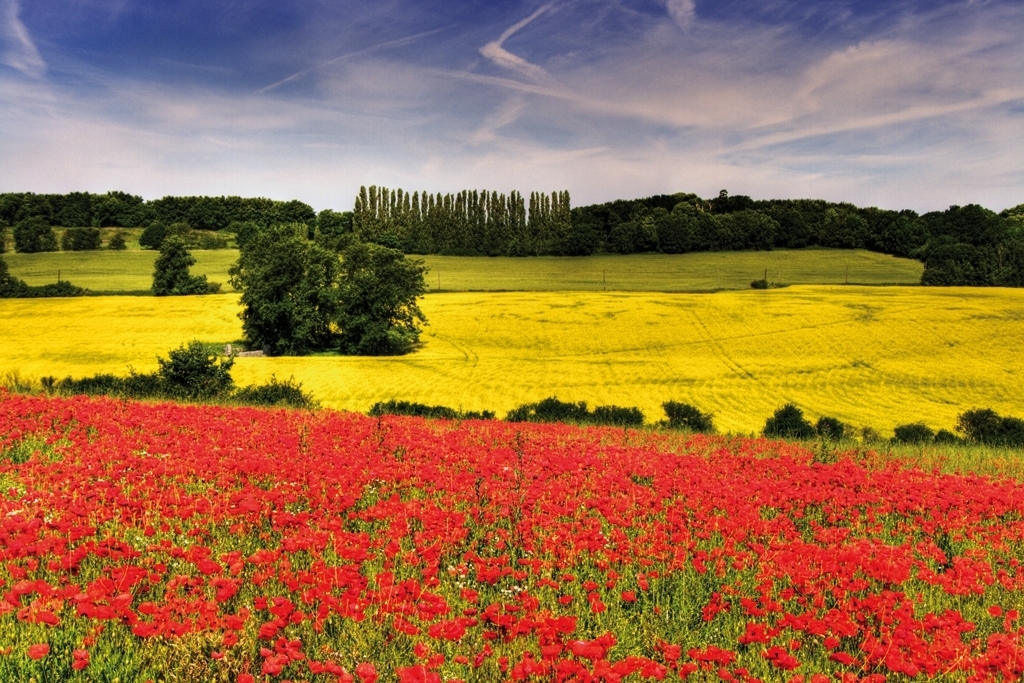 Let's Move to: Faversham
---
Thinking of re-locating? Consider Faversham, let us tell you why...
A better lifestyle is all but guaranteed in this Garden of England town, says Anna Tyzack…
Surrounded by fruit farms and hop gardens, it would be hard to find a more authentic market town than Faversham in Kent. There are numerous independent shops, medieval streets and a market square occupied three times a week by stallholders selling produce from local farms. This, according to Amicia de Moubray, founder of the local magazine, Faversham Life, is why it appeals to London leavers seeking a genuine country lifestyle. 'It's not at all gentrified – it's the opposite of town such as Tetbury in the Cotswolds,' she explains.
For those working in London on a daily basis, Faversham, 48 miles from the capital, is just about commutable: the high-speed train HS2 reaches St Pancras in just over an hour, and trains to Victoria and Cannon Street take an hour and a quarter. Those who move here, however, tend to be working from home for a couple of days a week, and eager to put down roots in the town. Locals – Bob Geldof lives here – enjoy the fact the town is too far away to be considered a London satellite or suburb. 'It's completely self-sufficient with a lot going on,' de Moubray explains. 'It attracts arty and culture-loving people who appreciate the fact they can go to the Royal Opera House in Covent Garden in the evening, then get the last train home.' Faversham's town centre is architecturally significant, with cobbled streets lined with a mismatch of pretty 15th-century, Georgian and Victorian buildings. 'Much of this ancient town is medieval, with a fantastic range of historic architecture that buyers love,' says Ed Church of Strutt & Parker in Canterbury.
What's On in the Countryside this Month
Locals are proud of the range of shops, cafés and restaurants: MacKnade Fine Foods is a vast food hall with a café; Creek Creative, in a late-Victorian brewery bottling plant, is a studio space shared by almost 50 artists and artisans; The Yard is an award-winning wholefood café and bakehouse. 'There's a guildhall in the market square and a good antique shop, Pete Barrows,' de Moubray continues. 'And crucially there is no main road going through it or roundabout system, which has saved its intrinsic character.' Fortunately, Faversham was bypassed by the Romans when they built Watling Street, now the nearby A2. From the centre, it is an easy walk via blackberry-fringed lanes to the creek, which de Moubray compares to a Dutch Old Master painting. 'There is spectacular birdlife and views across the estuary,' she says.
The most prestigious addresses, according to Paul Jordan of Wards estate agents in Faversham, are found on Abbey Street, the country's best- preserved medieval street, with an eclectic range of terraces and town houses. The Mall is also highly sought after, as is Upper St Ann's Road, a short walk from the station. A four-bedroom house in one of these prime locations will cost between £500,000 and £850,000, which is less than the equivalent size in well-heeled towns in Hampshire or Gloucestershire. 'One of the great things about Faversham is you don't have to get in the car; the shops and the countryside are both within walking distance,' de Moubray says. That said, many buyers, particularly those with children, choose to base themselves in one of the pretty villages a few miles from the town, where there are oast houses with large gardens and small farms with space for horses. Boughton is popular, according to estate agent Michelle Tennet of Connells in Faversham, as is Selling, which has a station, and Oare, two miles from Faversham on the estuary. Purchasers, she says, can expect to pay upwards of £750,000 for a five-bedroom edge of a village house and more than £2m for a large rectory or oast house.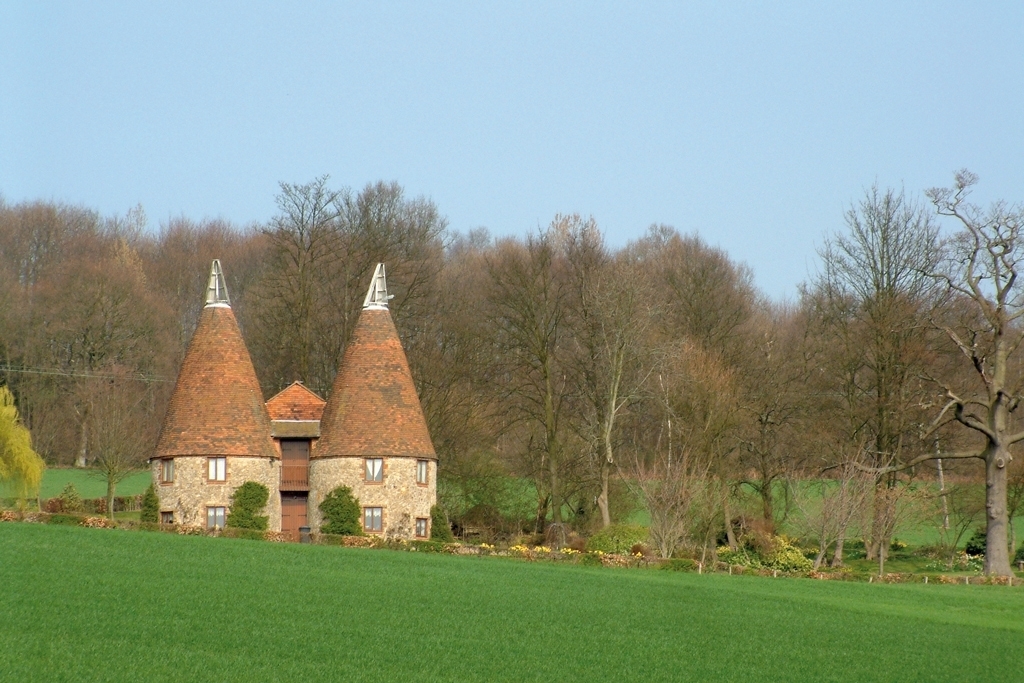 Along with a relaxed, rural lifestyle, it is the grammar schools that draw many buyers. The town punches above its weight when it comes to education, according to Jordan, with good primary schools including Ofsted 'outstanding' Ethelbert Road Primary School and two highly-regarded secondary schools, Queen Elizabeth's grammar and Abbey School. There is also Lorenden, a top-graded prep school with access to 40 acres of woodland, just outside the town, while King's Canterbury, a co-ed day and boarding school, is a ten-minute drive away. For those with children, Faversham comes into its own at weekends, says Church. 'The town is just three miles from the beach at Seasalter,' he notes. Whitstable, the fashionable seaside town, is only ten minutes away, and Herne Bay is 12 miles. There is excellent shopping in Canterbury, several good pubs such as the Sportsman at Seasalter and the Three Mariners at Oare, plus the National Fruit Collection at Brogdale, which hosts regular events for families. 'Faversham is one of England's most historic and charming residential towns, nestling between the rural delights of the Kent Downs and the beauty of its coastal wetlands,' explains Tennet.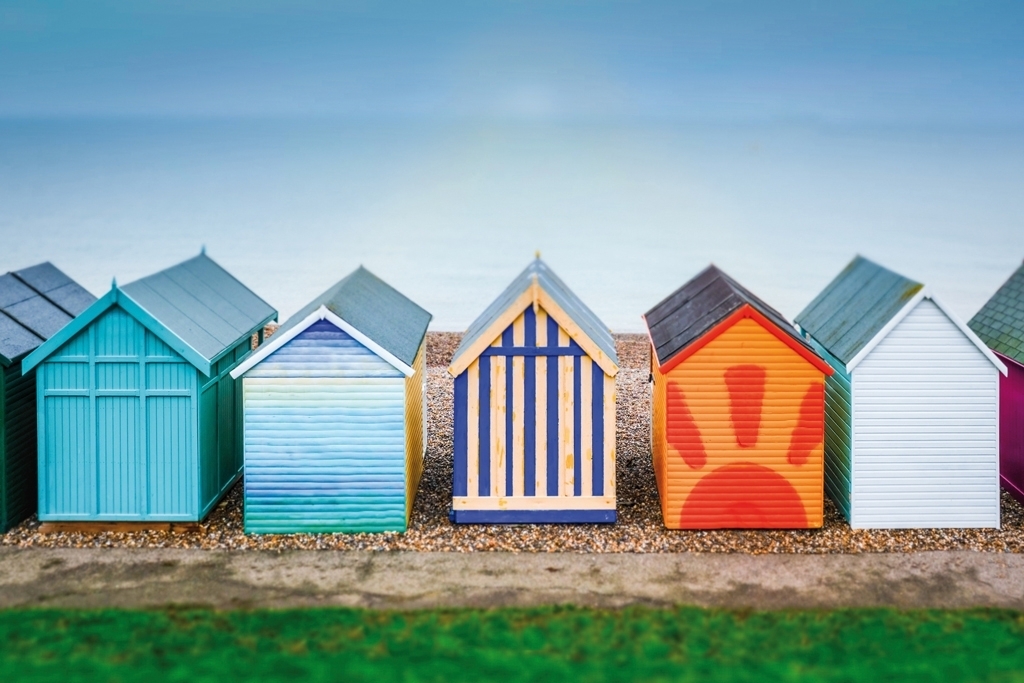 When in Faversham
A beach day
Take the train to Whitstable (eight minutes) and dine at the Lobster Shack. Just watch out for all the Londoners.
A new skill
Take a course at the School of Upholstery in Faversham's Creek Creative and come away with a re-upholstered chair.
A proper cup of coffee
The award-winning Gallery Kitchen Cafe at Creek Creative serves some of the best coffee and cakes in town.
A posh dinner
Read's is a restaurant with rooms in a Georgian manor house, serving local game and fresh fish from the quayside at Whitstable, plus seasonal vegetables from the manor's own walled kitchen garden.
A pub lunch
Walk from Faversham along the creek to the Shipwright's Arms.
The Best New Properties on the Market Now / Best Country Homes on the Market Right Now