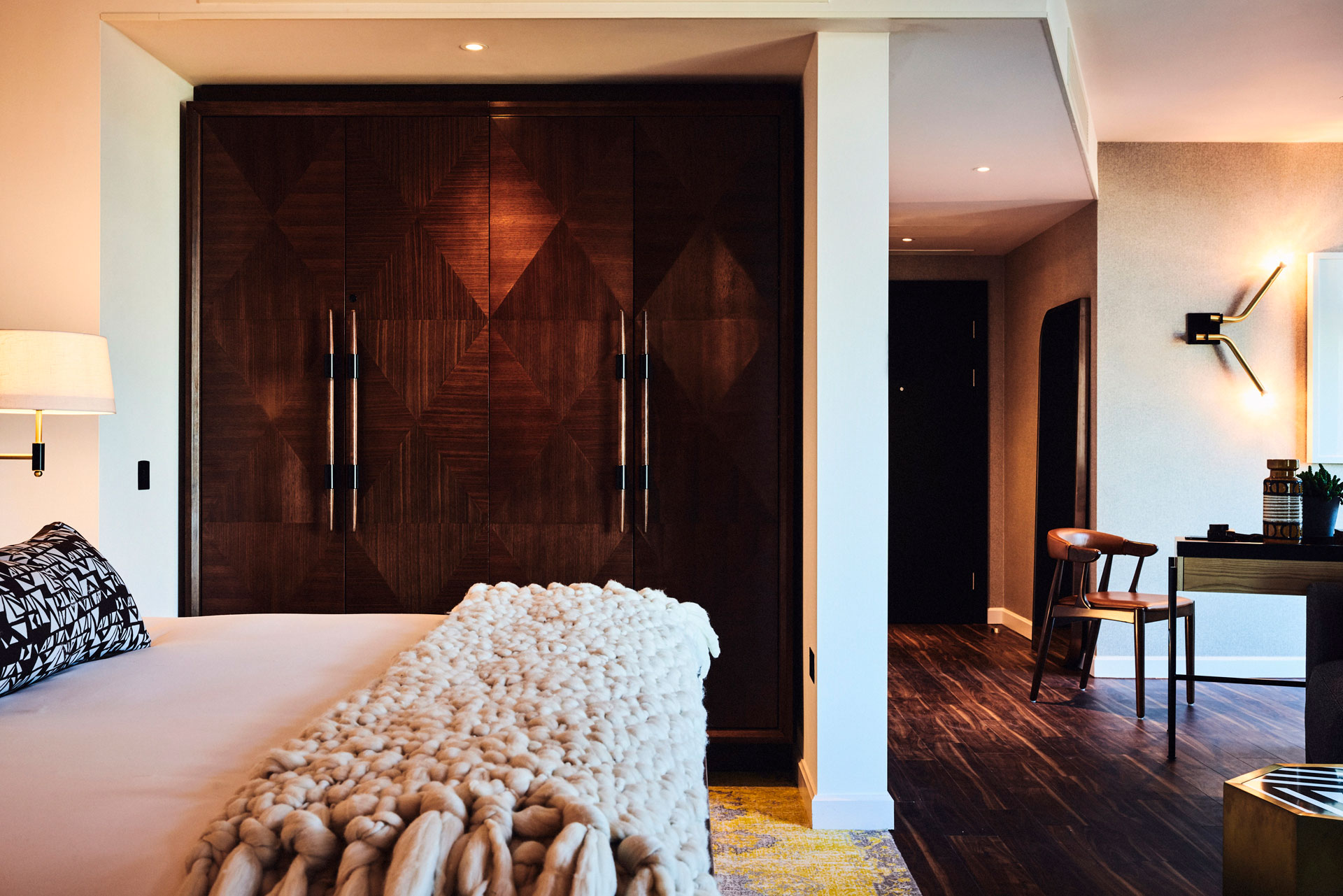 Review: Bankside Hotel, London
This quirky city escape reflects its vibrant cultural location
When it comes to a London staycation, location is key, and Southwark's Bankside Hotel boasts an enviable spot. Situated on London's South Bank, one of the capital's most lively cultural hubs (home to the National Theatre, Southbank Centre, Leake Street Arches and more), the hotel is also just a short walk from the London Eye, The Globe Theatre, and art gallery Tate Modern. Naturally, you need somewhere swish to rest up after a day spent exploring. So, if you're on the hunt for a central city stay with an added touch of luxury, look no further.
Review: Bankside Hotel, London
STAY
Art aficionados are in for a treat; Bankside's eclectic collection of artworks reads like the landmark London galleries in its near vicinity, with emphasis placed on Mid-Century design. From a bedazzled Mona Lisa by Helen Gørill to an unmissable pair of sparkly pants, art is an integral part of the hotel's ethos, so much so, that it has partnered with gallery Contemporary Collective to host a Makers in Residence programme, offering artists a designated space to get creative. Curated by former film set designer Dayna Lee, the hotel's imaginative highlights also include the aesthetic floor-to-ceiling stacks of books in the Bankside Mezzanine and the 1940's and '50s original wooden games which adorn the walls of the hotel's meeting spaces.
The artistic ethos continues in the guest bedrooms where you'll find abstract works adorning the walls. Contemporary yet cosy in feel, each room is enhanced with considered touches such as Grown Alchemist amenities, an interactive tablet, and remote-controlled blackout blinds (perfect for that pre-dinner nap). The hotel has also implemented several sustainability practises to reduce waste and greenhouse gas emissions, and support the local environment. From water refill stations to the use of solar panels, resident beehives and tables made from recycled plastic, the Southwark establishment is certainly attempting to do its bit.
It's also worth noting that dogs are welcome to stay at the hotel too. Bankside's Canine Concierge ensures that beds, bowls, and treats are provided, as well as a guide to London's dog friendly activities so that you and your furry friend can make the most of your stay.
Left something behind? The Bankside vending machines will have you covered, supplying everything from snacks to Champagne, shaving kits, and even an emergency engagement ring – plus a pair of sparkly hot pants inspired by the light-up artwork hung on the ground floor.
EAT
The central hub of the hotel is its quirky bar and kitchen, Art|Yard, a relaxed and casual setting filled with artworks (of course); an Arthur De Salvo drip style painting, Ru van Rossem's 1958 Girl at Bird Market, plus a selection of works from Oscar-winning Danish producer Benni Korzen.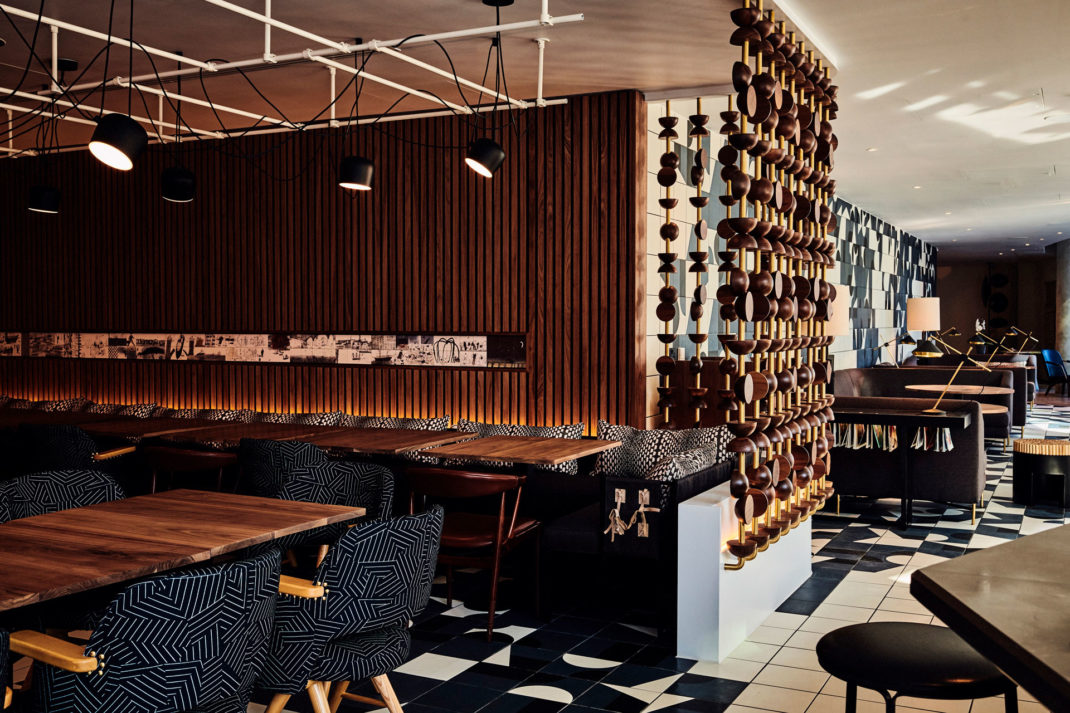 Indulge in the likes of baked Cornish sole and marinated halloumi alongside a refreshing coffee negroni, and do save room for the pink Champagne jelly. There's also a spacious private dining room able to cater for up to 24 guests if you're in the mood for an exclusive dinner party.
DO
Exploring the surrounding city is the obvious activity of choice. Enjoy a walk along the Thames, view an exhibition at Tate Modern, or peruse the capital's oldest food market, Borough Market, for a selection of tasty treats. If you're travelling with a four-legged friend in tow, enjoy a trip to the Imperial Dog Park where dogs can be let off the lead, then head to Bow Wow London to browse the canine couture.
If you're looking to work up more of a sweat than strolling the city's pathways, the hotel's 24-hour gym should satisfy, complete with a peloton bike, tread mills, crossramp machines and more. Prefer to exercise outdoors? Bankside also offers free StreetGym classes every Tuesday and Thursday evening, where you can explore the surrounding area whilst keeping fit.
THE FINAL WORD
London might be saturated with luxury hotels, but Bankside offers something entirely unique. After all, where else can you find a pair of sparkly hot pants in a vending machine?
BOOK
Festive Hotels For A UK Christmas Staycation 2021 / Review: Dog-Friendly Staycation at One Aldwych, London