Contemporary romance descends on Paris' 16th arrondissement with the opening of Brach Paris. Rosalyn Wikeley reviews…
BRACH, Paris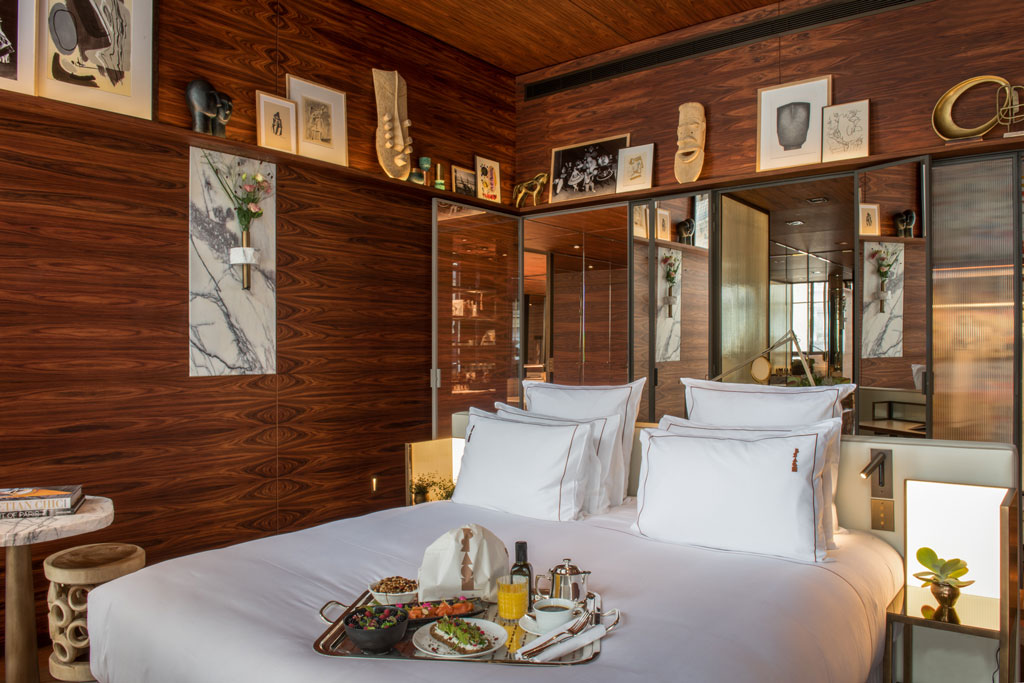 With a signature nonchalance and mission to both redefine and cater to Paris' new groove, Evok Group have stirred the sleepy 16th arrondisement with their latest marvel, Brach – hot on the heels of Avenue de l'Opera's Nolinski. Previously a mail sorting centre, trendy (in places Orwellian) philosophies indulge Brach's enormous communal spaces: the Sports Club hits the fitness zeitgeist with proteined-gusto (post workout in the gym or vast pool can be followed up by health shots at the wellness bar), an energetic restaurant emits a welcoming glow and reveals a steamy hustle behind a would-be wall to the kitchen with fridges of wonky fruit and smelly cheese and Wes-Anderson-style candy tiles. A sporty theme is immediately apparent – restaurant staff don Le Coq Sportif uniform as they puff around the vast space and the polished wood is reminiscent of gymnasium walls. This is elevated (as befitting the 5* status) with curated ornaments, art and sculpture from a plethora of cultures lining the room and dazzling glass cabinets.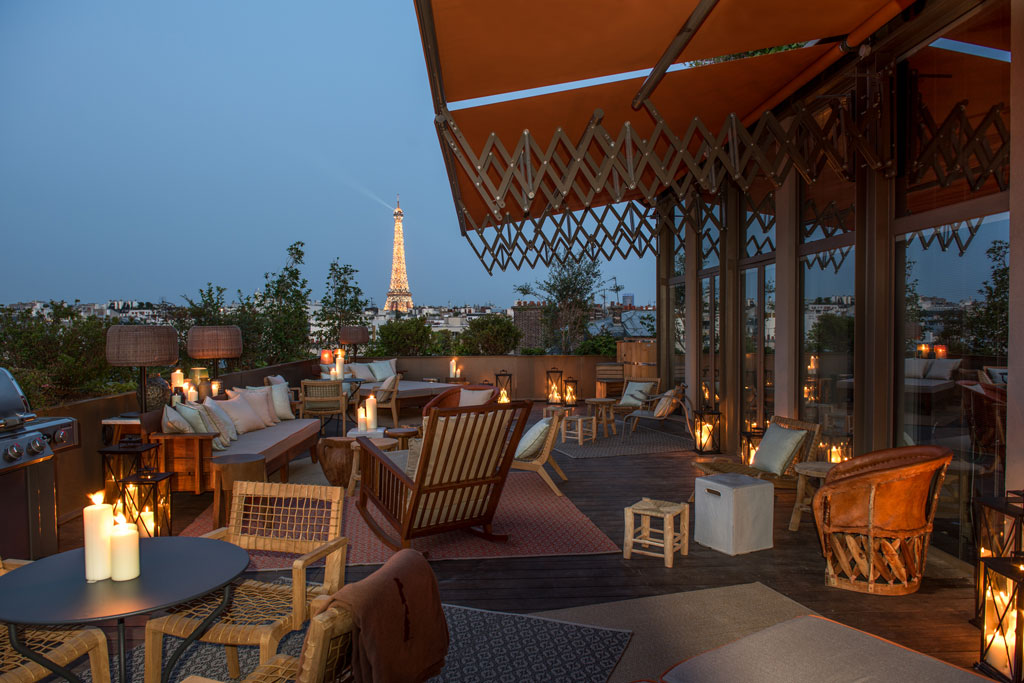 A tapas style Mediterranean menu and communal marble tables seek to thaw the self-contained Parisian stereotype while the herbs and hens on the hotel's Potager roof pander to the booming farm-to-fork culture. What is most evident – above and beyond the minimalist romance – is the conscious effort to integrate Brach into the rhythms and social mores of the neighbourhood –  a relevant addition not a design-led imposter. As such, the communal areas teem with locals and the patisserie, outdoor terrace and health club classes enrich the lives of local Parisians as much as they do hotel guests'. Such is the ethos of this fresh 16tharrondisement 'hub.'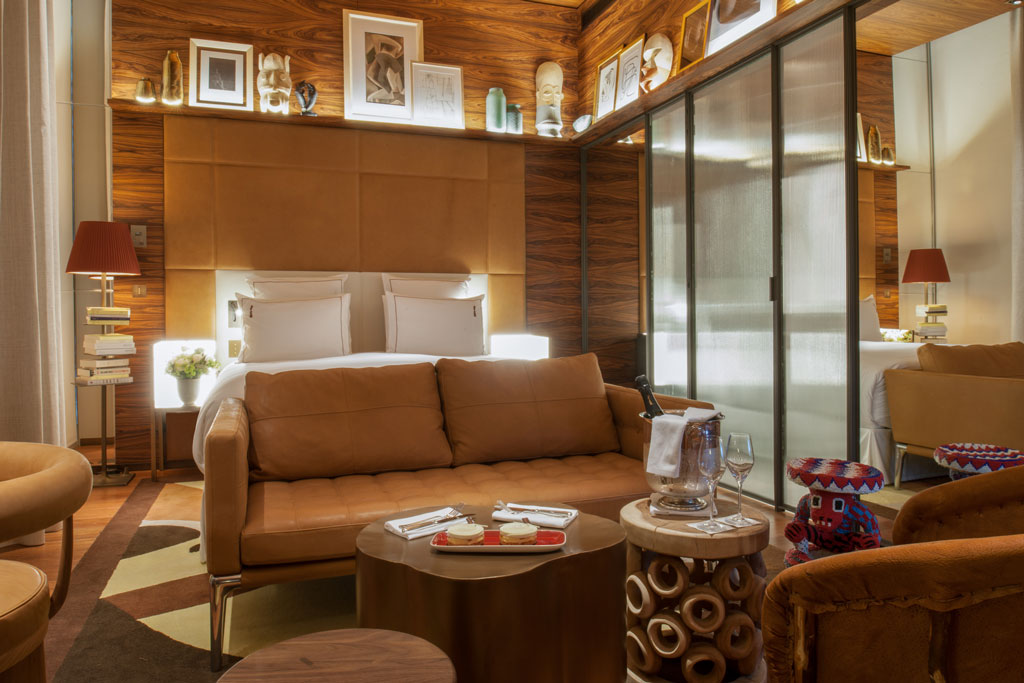 Philippe Starck's signature cool paints the 59 spacious rooms in walnut panelled walls lined with eclectic cultural curiosities, frosted glass and mirrors galore, indulgent Carrera marble sinks retaining their raw, jagged edges and tech sewn neatly into the slick brutalist picture. Achingly modern lamps lift a warm 70s-style glow from the polished wood encasing the room, and an over-sized bed is (of course) the centrepiece, piled with pillows and sheets that break like crispy meringue shell. The view's not bad either. Remote-controlled black-out blinds peel back a typically Parisian building opposite, the ultimate contrast to the modernist building Brach has inhabited. There is a tangible buzz and giddy intrigue one imagines may have accompanied the Ritz when it first opened in 1898. Brach may not be a Mansart palace but its tuned-in approach to the city's rapidly changing culture and the sheer scale of its contemporary splendour is truly a sight to behold.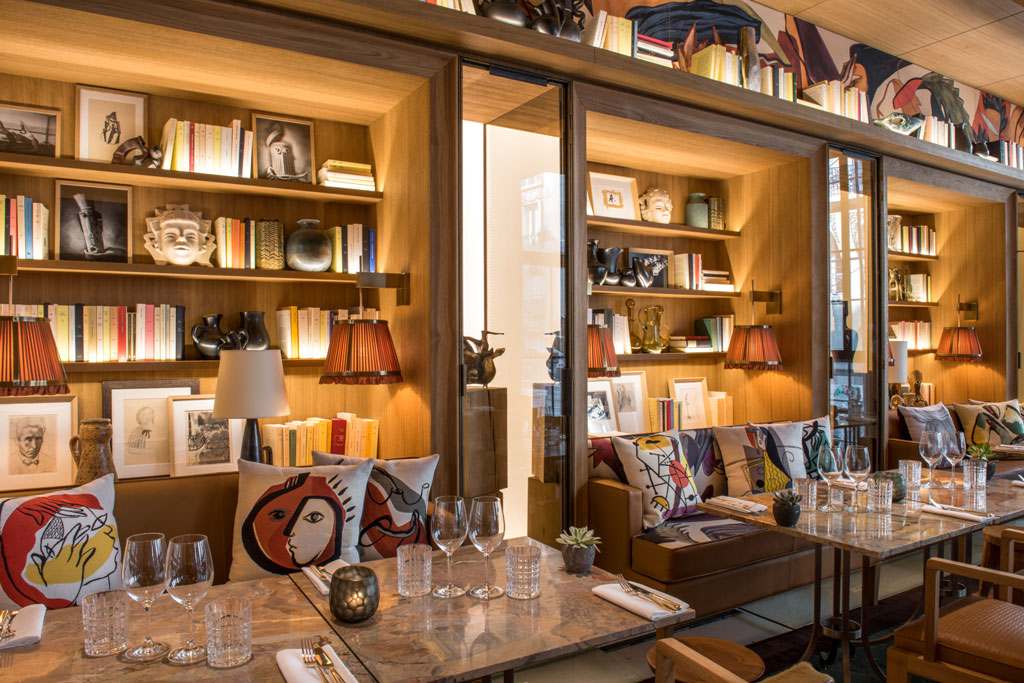 Rooms from £435 (TTC) per night
Eurostar is the best way to travel into central Paris from London, taking you directly Gare de Nord with plenty of space for shopping with a generous baggage allowance. One way fares start from £29 and tickets are available at Eurostar.com or 03432186186.
---