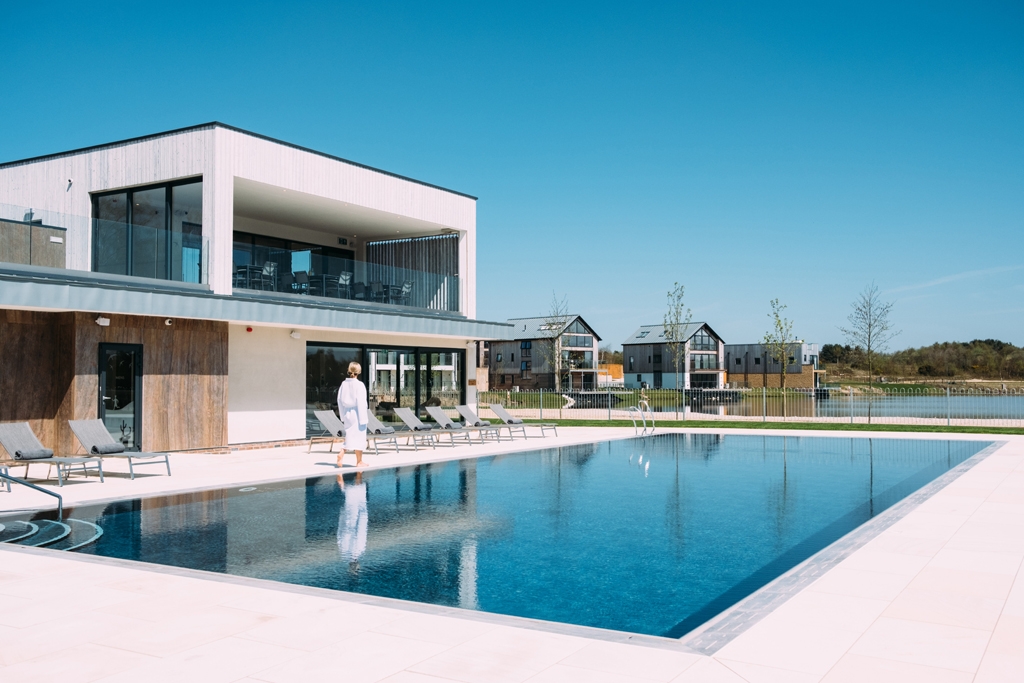 Review: Eco-Retreat At Silverlake Dorset
---
Get back to nature and find a home away from home
That elusive family-friendly holiday rental that's close to the coast, packed with activity options for kids and working toward a positive environmental impact? We think we've found it. Rebecca Cox heads to the Jurassic Coast to see what's in the water at Silverlake in Dorset.
Silverlake Review
In March 2021, bird recorder Geoff recorded his 146th bird species sighting at Silverlake. Most recent additions to the list include the short-eared owl and Ruff. When greeted with building works and the gated, road-ringed property maze on the way to find your home away from home, the phrase 'nature reserve' isn't the first thing that springs to mind, but nature is at the heart of Silverlake's ethos, starting with 'Habitat Zero', Habitat First Group's commitment to deliver an environmentally-responsible, carbon neutral business by 2030. Since 2017, species that have found sanctuary on site include smooth snakes, long-eared bats, nightjar, Dartmoor ponies and rare plants and flowers. The site has been awarded 'excellent' status in 'Building with Nature' accreditation, with the environmentally sustainable holiday homes built to owner specification on lakeside plots. Once you get used to the constructed feel of this Dorset holiday haven, you'll realise that you might just be getting a glimpse into the future of sustainable luxury.
STAY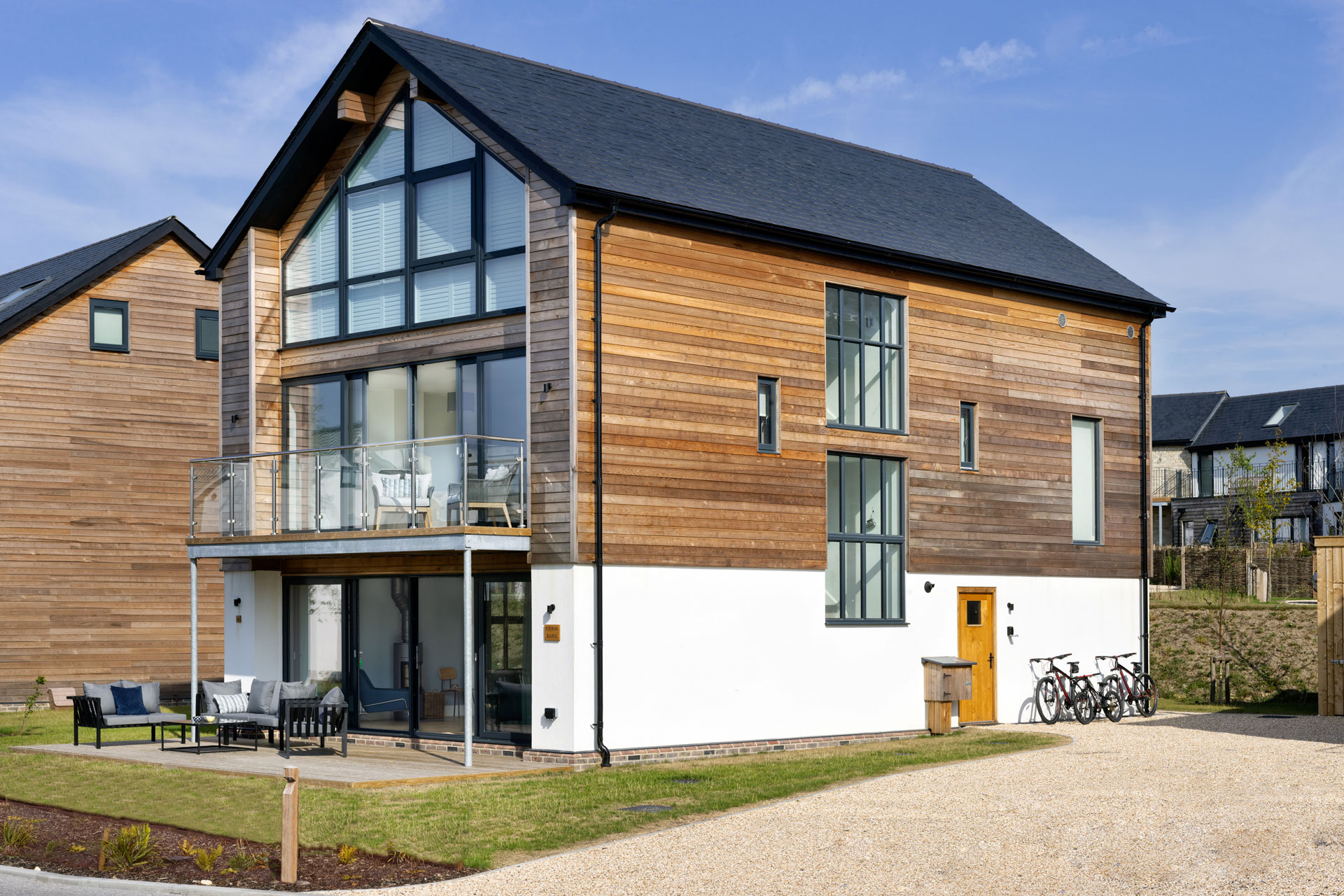 Kirrin Barn is one of many homes available to rent for a few nights or a longer stay at Silverlake. With four bedrooms, five bathrooms and an additional lounge with two sofa beds, the property is perfect for a large group holiday of family or friends, sleeping up to 12 comfortably. The lounge opens up on to a spacious deck with views of the lake, where you'll spy fellow visitors kayaking and paddle boarding amongst wildlife and aquatic plants. The beds are comfy, the three-story windows bathe the home in natural light, and the kitchen is the stuff of dreams (with every pot, pan, spoon, knife, glass, mug and machine you can think of).
DO
Silverlake sits just a 15-minute drive from the Jurassic Coast and Durdle Door and Lulworth Cove beaches, but you may find yourself settling into lakeside life and keeping busy on site. Activities range from biking to kayaking and paddle boarding, but rambling through the woodland paths and stumbling across play areas, wildlife trails and fishing lakes is equally appealing. Summer holiday activities to keep kids happy include Coracle Safaris, woodland crown making workshops and watersports active squad sessions. While additional activities are bookable on-site, activities sheds are free access all day, every day, so you can simply see where the day takes you. The swimming pool, tennis and sports courts are currently bookable for daily slots, with the Hurricane Spa the perfect place for a relaxing massage to recover from all the action.
THE FINAL WORD
If you're looking for a big, comfy eco-home for the ultimate post-lockdown family reunion; this is it. Kids will find there's always something to do and somewhere new to explore (and grown-ups will find plenty of quiet places to hide from them) .The healing power of nature is all around, you'll just have to get the kids to slow down for long enough to enjoy it.
BOOK
Habitat Escapes offers Kirrin Barn at Silverlake, starting from £1,125 based on a three-night stay, sleeping up to 12 people. For more information visit habitatescapes.com