The compulsory, pre-paid relaxation call of spas can seem an incredibly un-relaxing concept.
There's that subliminal, yet oh-so tangible pressure to emulate the elegant spa poster girl while refining your laconic drawl alongside fellow Zen-junkies. Still, integrity is subject to education. Watch the anti-philosophy dissipate after ten minutes inside ESPA Life at Corinthia Hotel
Let us take you through it.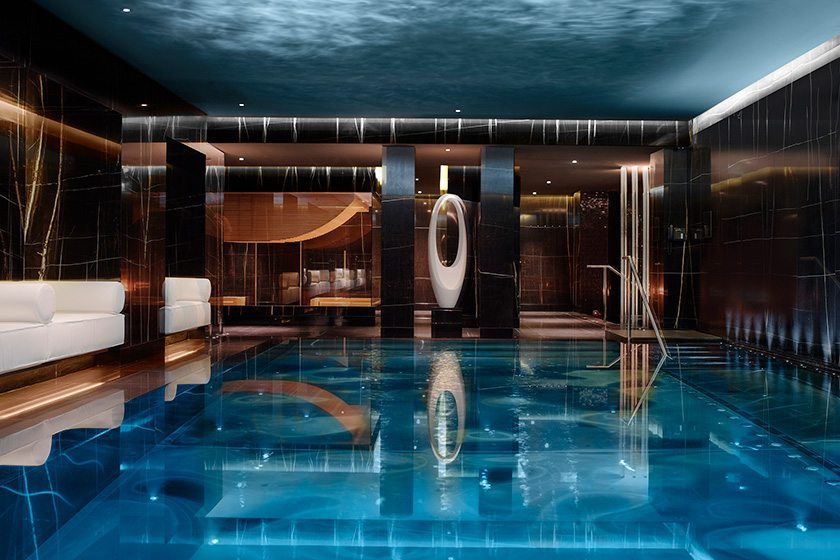 The hotel itself is like an oasis amongst a grey sea of Whitehall bureaucracy. Everything is fresh, clean, zesty, and yet really quite decadent. The changing rooms' classical music convinces and confirms that spa poster girl status, lowering your heart rate like a dreamy prelude before the big performance. Armed with a weighty dressing gown and fluffy slippers, a short walk through the white marble corridor feels more like a wine-fuelled glide out of a lavish city bar.
Preened ladies elongate themselves like wild cats on enormous grey stone beds warmed by a roaring fire. Its flames tease frosted glass lightning bolts, posing as an iced mirage. It's all felt very 'Bond villain' – his carved out lair and 'naive' wife boasting interior design panache.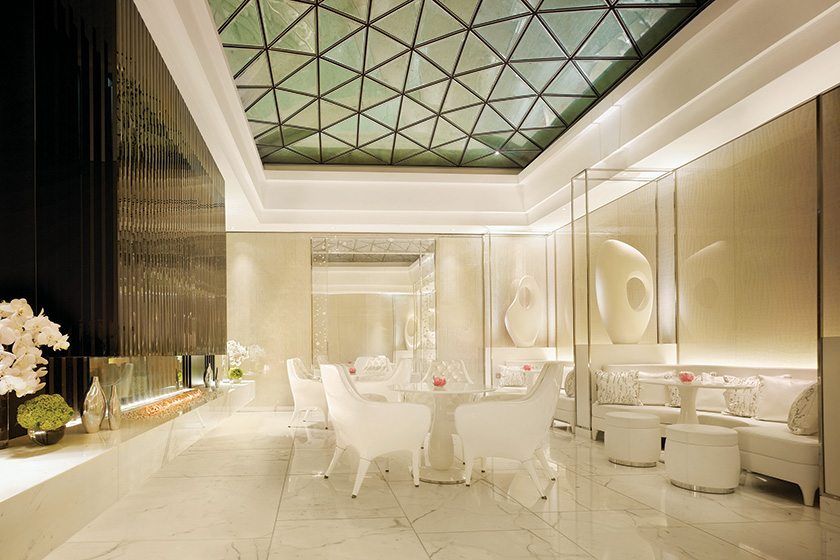 The dark marble walls are calming rather than intimidating and you quickly slip into a celestial dimension, free of unread emails and perennial to-do lists. The pool just about caters to lengths but is really designed for floating and forgetting; for gazing at the water reflections dancing on the ceiling, mimicking the marble walls.
This spa feels hedonistic and extravagant – creamy hot chocolate is offered over green tea…maybe even a glass of wine. It has thus far avoided the grip of the clean living doctrine infiltrating London.
So the opposition has been silenced. This heavenly, subterranean lair will remain our local recharge booth for as long as unread emails and chilling to do lists shall live.
---