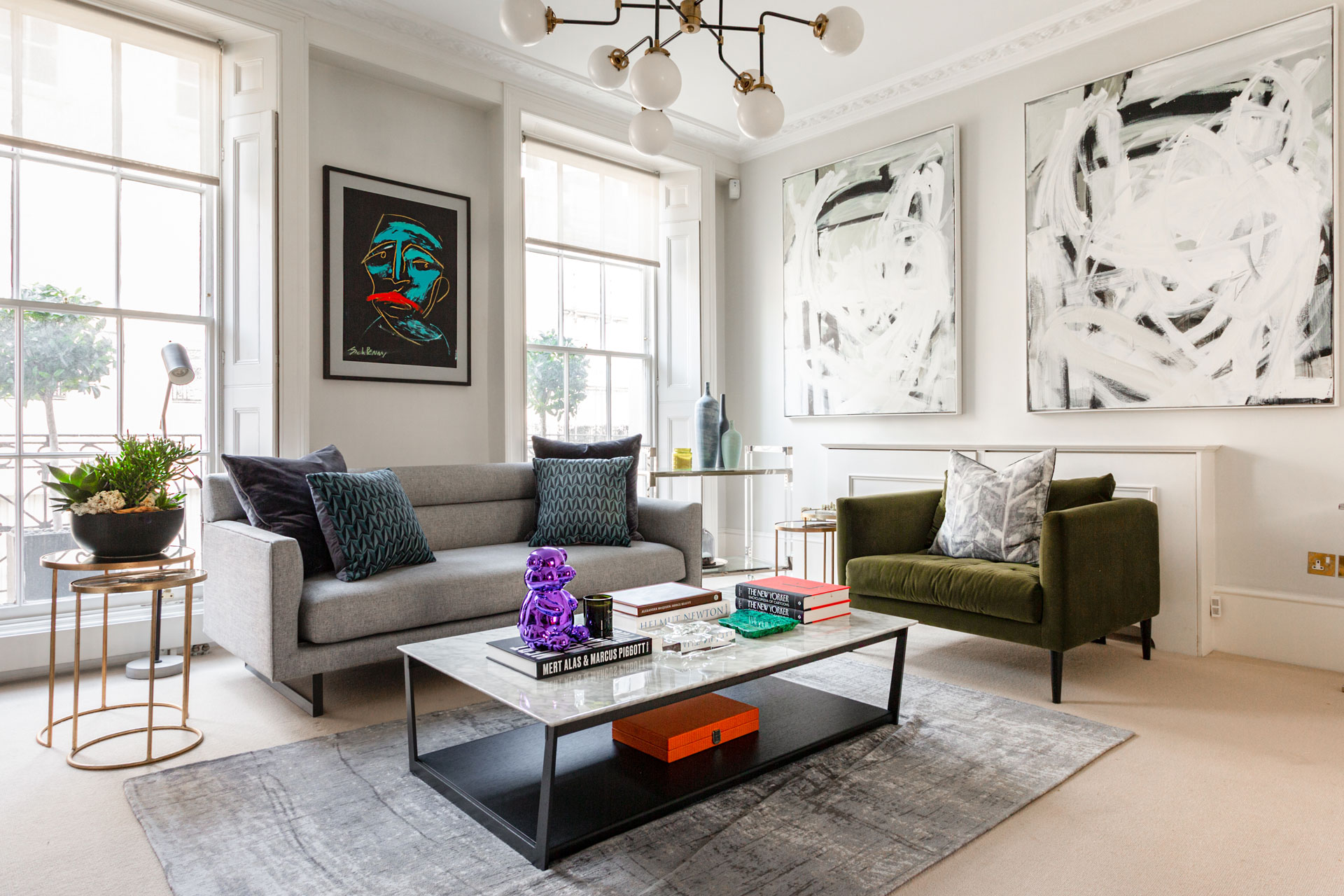 Review: Christmas Belgravia Staycation At onefinestay's Gerald Road II
---
This is no ordinary house rental.
One of the best bits of a holiday is, arguably, returning back to your home comforts afterwards. Hence the appeal of a really good rental, where check-in feels like coming home and you can throw your (borrowed) keys down and relax. The only problem? When the house you're staying in is so much nicer than your own that you don't want to check out again. We staycationed at Gerald Road II, a onefinestay property in London's Belgravia, to discover the advantages of one of the best luxury rental options in London (and beyond)…
Belgravia Weekender at Gerald Road II: onefinestay Rental Review
STAY
'Live like a local' – advise repeated over and over in travel guides and trend reports. Well, what constitutes living like a local more than actually moving into a local's house? There's no hunting for hidden key safes, wrapping on windows or decoding alarms at onefinestay properties; you'll be met at the property by a friendly member of the team who will guide you through the property, pass on any information and ensure you're settled in before leaving you to it. Gerald Road II is situated in the heart of Belgravia, a stone's throw from both Sloane Square and Victoria stations, where lofty white stone buildings line quiet residential streets leading to chic Chelsea shops and cosy floral-adorned cafes. The three-floor, three-bedroom, three-bathroom property is the London townhouse you always imagined you'd live in (for longer than a few nights), with tasteful, elegant décor throughout, highest quality finishes and a gorgeous collection of photographic art.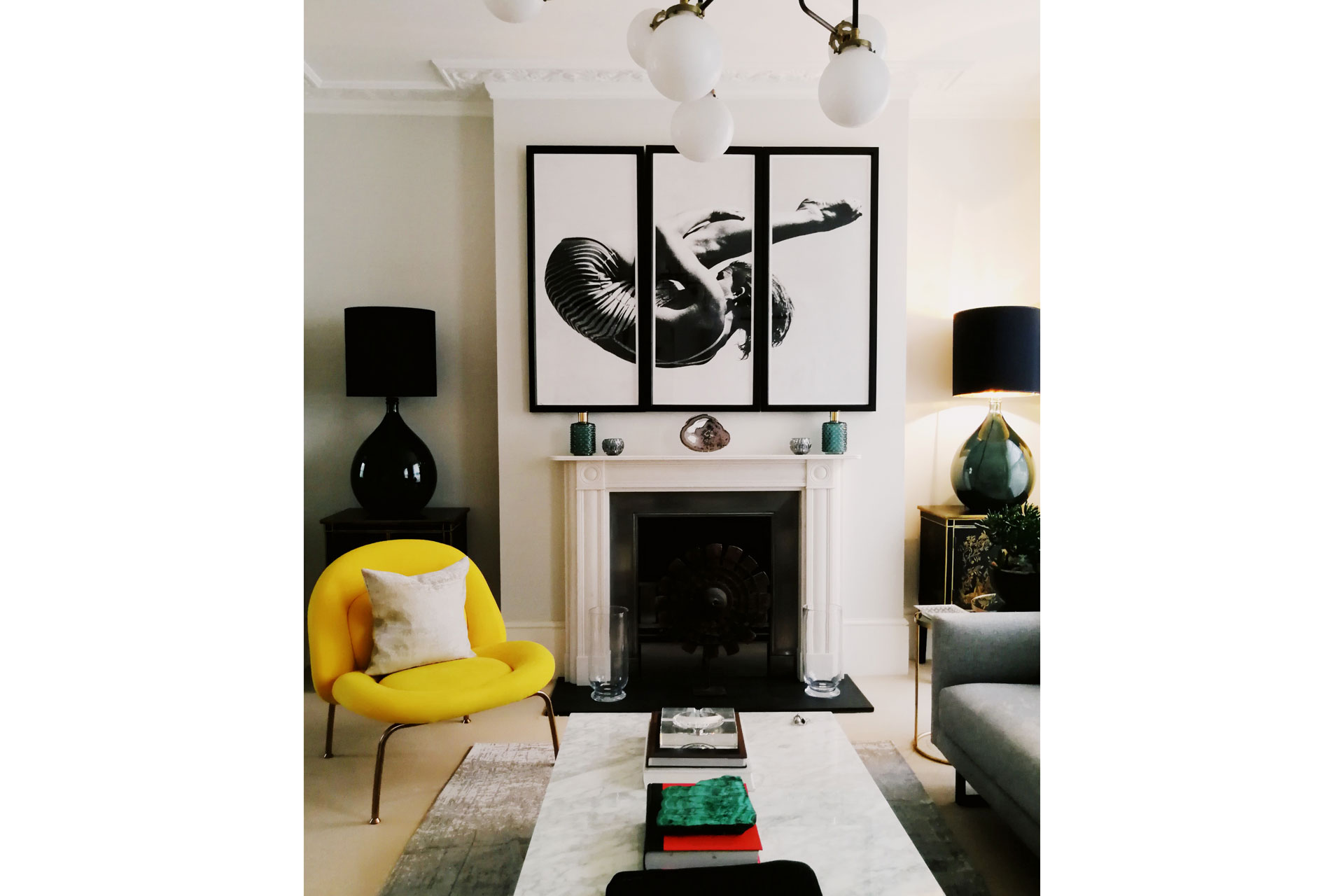 The house is big enough for six guests, but in the current climate of bubble-only travel, travel with a partner and pick a selection of rooms each so you can socially distance for complete rest, relaxation and solitude (coming together occasionally for meals and long, relaxing bubble baths). Household essentials can be used throughout your stay, along with a selection of treats left for guests enjoy; but apart from that you can go fully local and order in, grab groceries, or even make the most of onefinestay's concierge service and enjoy a private chef, grocery delivery, chauffeurs and more. Festive offerings include a wreath-making experience, remote baking classes, and tablescaping by Mrs Alice for the ultimate dinner party in your home away from home. We arrived to a twinkling Christmas tree and a bottle of sparkling English wine; a merry greeting indeed.
EAT
Since the house is just around the corner from Peggy Porschen on Ebury Street, a designer cupcake is a must. The area is awash with fine dining options, although if you are (understandably) reluctant to leave your swish new abode, check out the best food delivery options in the city, here's our guide to the best Mayfair restaurants delivering at the moment to get you started.
You can also enjoy a luxury hamper delivery, groceries to your door or a private chef; speak to the team at onefinestay and they will organise everything. They'll also advise on the best local spots to eat out at and book you a table.
DO
If you're visiting this festive season, make the most of the gorgeous local light displays and spend a day or so doing a supermarket sweep of the area's plentiful Christmas shopping options, with British designer boutiques and small and interesting independent shops a-plenty to find something special in. Staying in? Try a Bread Ahead virtual baking class organised by onefinestay. Or give wreath making a go with a luxury Hayford & Rhodes wreath-making kit.
The Final Word
Once you've experienced the ultimate rental experience it will be hard to return to hotel life; if it's complete privacy, personal service and a (very stylish) home away from home you're looking for, a onefinestay festive staycation should be top of your Christmas wish list.
BOOK
Stays at Gerald Road II start at £890 per night | onefinestay.com
onefinestay has hundreds of curated homes in London, from Knightsbridge to Hampstead Heath, to suit any style or needs, with personal service and premium hospitality for all. onefinestay's new festive menu of services is bookable until 5 January 2021. Beyond this, tailored extras include private chefs, butlers, spa treatments and nanny services. Visit onefinestay.com or call +44 800 808 5830 for more information.