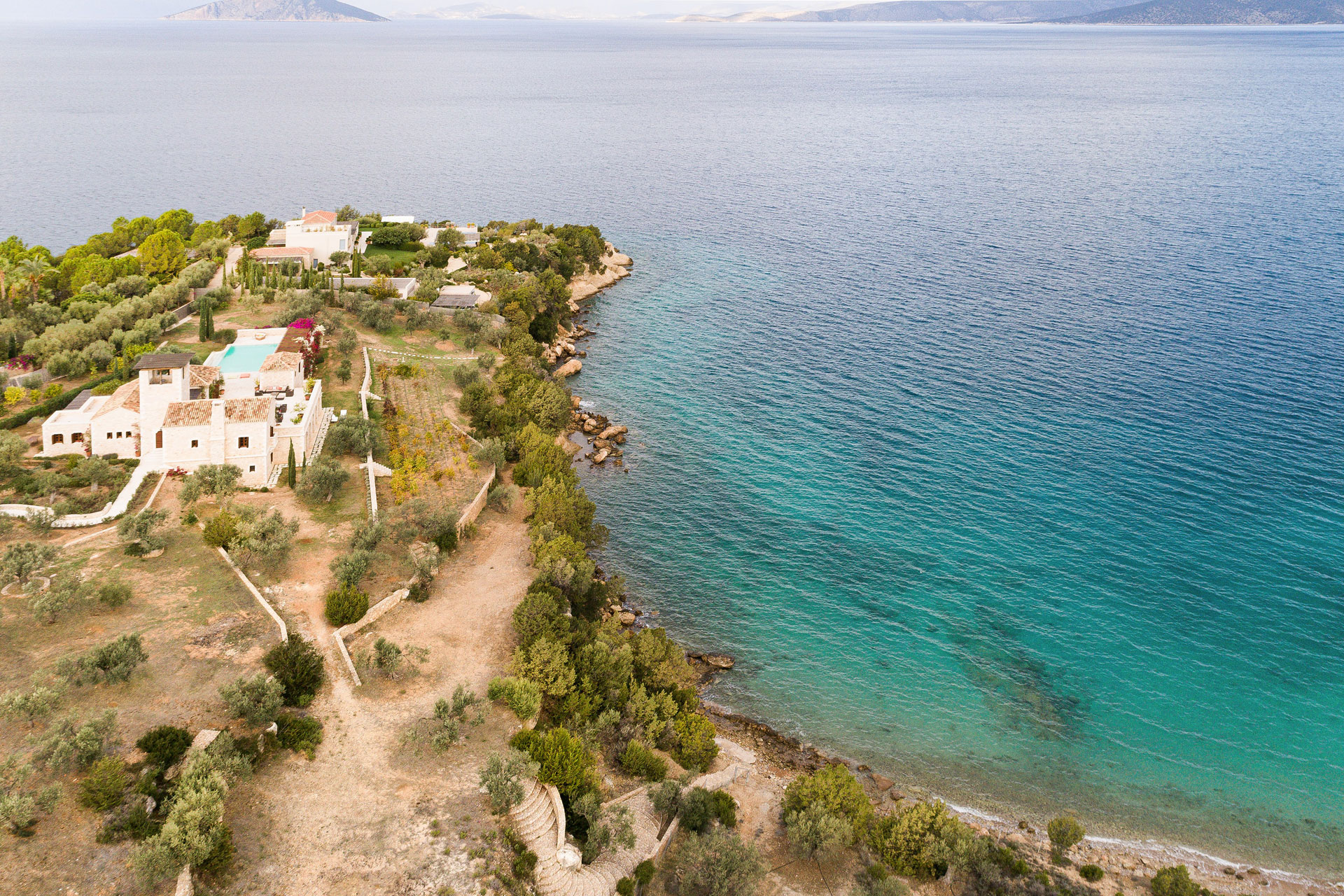 Review: Villa Dwell, Porto Heli, Greece
Your sunny Greek escape for 2022 awaits...
By Georgie Bentley-Buckle | 1 year ago
This gorgeous Greek villa offers a retreat for large groups, just ten minutes from the popular hub of Porto Heli. On a recent stay there Georgie Bentley-Buckle discovered a charming Tuscan-style hideaway serving up Greek dishes from its private chef and access to its very own beach.
Review: Villa Dwell, Porto Heli, Greece
STAY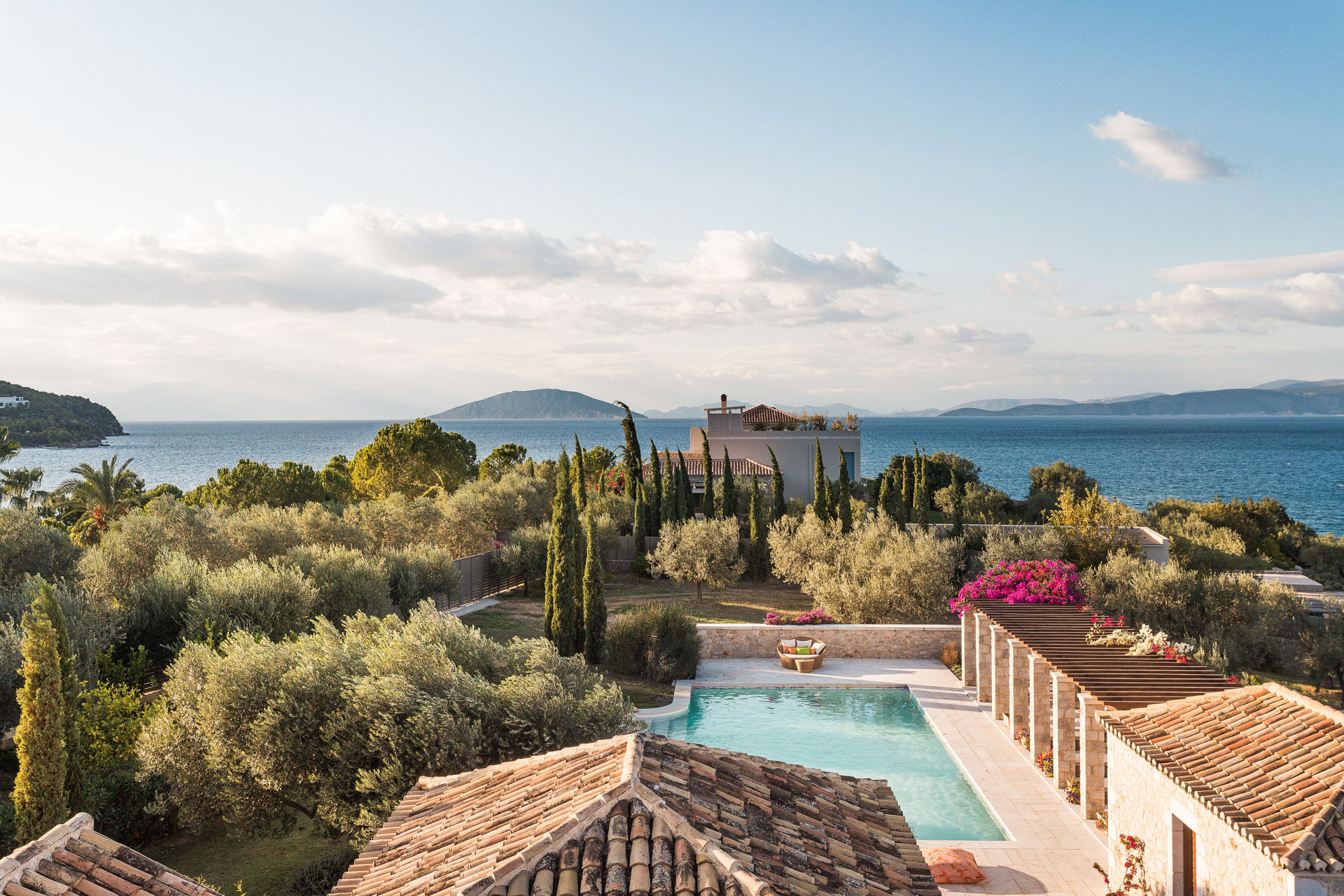 Porto Heli, or 'Porto Cheli', is the southernmost destination on mainland Greece. A few hours' drive south of the Greek capital, it began as – and still is – the chic Greek riviera for many wealthy Greeks.
Here you'll find Villa Dwell, a plush, private villa where you can holiday like a true Athenian. Around ten minutes along the coastline from Porto Heli, Villa Dwell reflects the glamorous Greek lifestyle that has made the once small fishing village a magnet of sophistication. Situated on an extended piece of land and standing proud over the sea and popular island of Spetses, weave your way through the generous land that surrounds the villa and down to your very own beach, concealed quietly in a cosy cove.
Sleeping up to 16 people across eight bedrooms that spread themselves across the property, Villa Dwell brings a touch of Tuscany to Greece with its grand but traditional stature centred around its bell or 'Belvedere' tower. An elegant Italian style villa draped in bougainvillea, open ocean views are framed by its mature olive groves, orange and lemon trees, a vineyard and herb garden.
EAT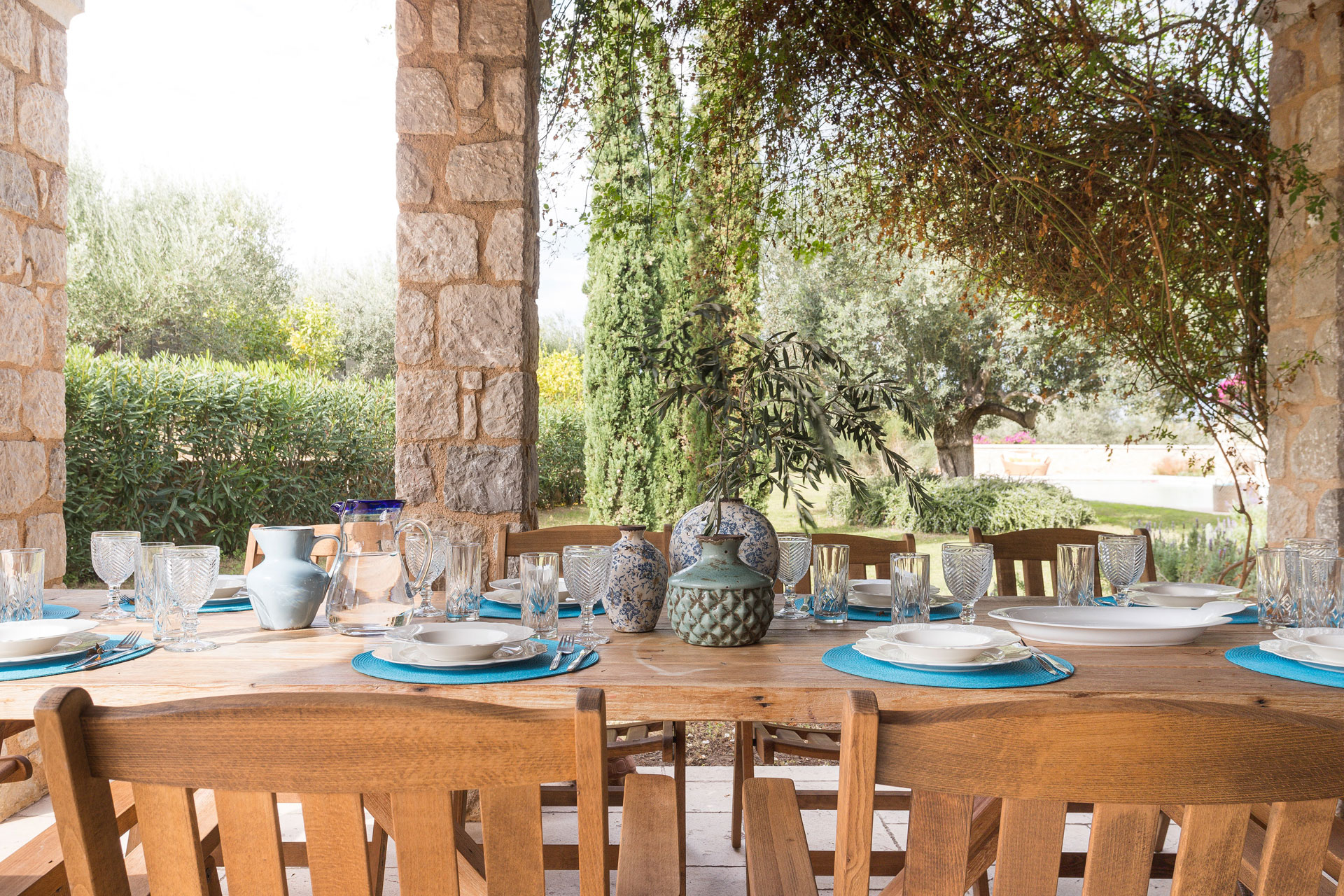 Using its surroundings to offer a gourmet Greek experience, fruit and herbs are sourced from its well cared for garden, whilst each morning fresh eggs come from the nearby chicken coop. Should you not want to lift a finger, Villa Dwell has the option for a private butler and chef dishing up traditional feasts and daily cleaning services. You also have the option to bring the spa to you. Professional therapists are on hand to offer a range of beauty and wellbeing treatments, including full body massages, all in the comfort and privacy of your very own living space.
During the heat the afternoon brings, recline on one of the sunbeds alongside the baby blue saltwater pool whilst your butler keeps you refreshed with fruit, pastries and ice-cold rosé. As evening draws in, enjoy long moonlit dinners set to the soundtrack of the waves on the spacious terrace. The chef and villa manager will offer bottles of both red and white Greek wine served with local fish and the country's famous salty cheeses such as feta or halloumi with grilled vegetables.
DO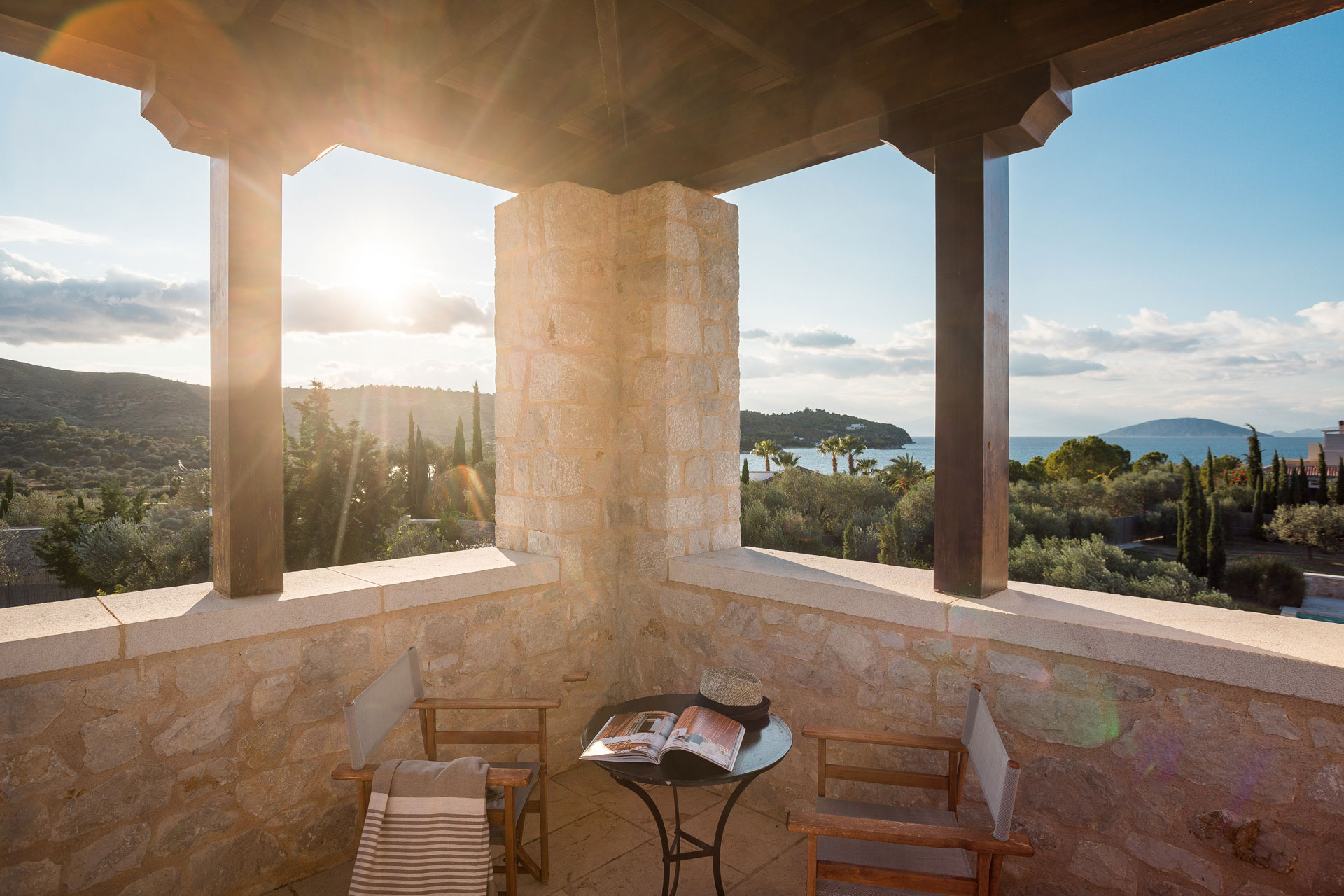 Nearby Porto Heli welcomes superyachts and beach clubs to its shoreline to create a cosmopolitan place where you can holiday among lavish locals. This includes global names such as Nikki Beach – the perfect spot 'to be seen' whilst enjoying the music, sparkling wine and sushi. With the island of Spetses just a mile or two across the water, you can also choose to charter your own boat, or jump on the regular ferry from Porto Heli's port for a day trip to a charming place that reflects Porto Heli's elegance with Neoclassical architecture and Venetian mansions.
BOOK
Villa Dwell is part of The Greek Villa's collection, the country's leading luxury rental agency who offers more than 400 properties across the most popular locations. Its concierge services include a variety of experiences – from a private chef, wine tasting, wellness activities or yacht charters to discover hidden beaches and isolated islands.
Rates start from €2,140 per night in the low season, going up to €4,280 in the peak months. To book Villa Dwell or browse other properties visit thegreekvillas.com or call +30 210 64 10 280.
READ MORE:
The C&TH Guide to the Greek Islands / Review: MarBella Elix, Greece