Rewilding Romania
Discover wildlife and unspoilt scenery in the Carpathian Mountains
Jane Dunford visited eastern Europe to learn about an ambitious conservation project to recreate a lost wilderness
Rewilding Romania: Conservation in the Carpathians
The light is fading when the bear appears. A whisper from our guide breaks the silence as he points at a dark brown form, foraging under a tree, metres away. We're deep in Romania's Carpathian mountains, watching from the comfort of a hide, but being up close to such a creature in the wild is truly thrilling.
He paws the ground and snuffles for food, tilting his head from time to time, as if in response to sounds we cannot hear. Eventually he wanders off into the night – and we're about to climb into our comfy bunk beds when a majestic giant stag with towering antlers strides into the clearing, prompting enthralled gasps once again.
I've come to Romania with The European Nature Trust (TENT), which offers wildlife experiences in some of the continent's most unspoilt places – and part of your holiday cost goes to conservation projects. These mountains are home to Europe's largest swathes of virgin forest and its biggest populations of brown bear, lynx and wolves. Bison have been recently reintroduced, too. 'You don't have to go to Africa to go on safari – we have incredible wildlife and wild places right on our doorstep,' says founder Paul Lister.
This trip is run in conjunction with Foundation Conservation Carpathia (FCC), which is working to stop rampant illegal logging while reforesting the land, restoring the ecosystem and creating a 620,000-acre national park – a 'Yellowstone for Europe'. It's an exciting and ambitious project, a park that will be as close to wilderness as possible, with carefully managed ecotourism boosting rural economies, and all just four hours from Bucharest.
Following the model adopted by pioneering conservationists Kris and Doug Tomkins in South America, the FCC has been buying up land with a small team of wealthy private backers, and the protected wilderness reserve will eventually be handed back to the state.
The park is being created in the Fagaras Mountains, in the southern part of the Carpathians. It's a beautiful, wild place and we wander through ancient beech woodlands and along the lake close to our hide. There's a particular charm to the old growth forests, a richness, diversity and density you don't often find, and knowing that such rare wildlife roams here adds to the excitement as we explore. (We're encouraged to talk as we walk, to warn any bear of our approach.) Guests are accompanied by FCC experts – we're with founder Christoph Promberger – guaranteeing a fascinating insider insight into one of the world's most important conservation initiatives.
At a time when the urgent need to reforest and rewild our planet to help fight climate change is headline news, FCC's work is more poignant than ever. Increasingly, too, we're waking up to how being in nature – particularly in woodlands – dramatically improves physical and mental wellbeing (see page XX for our celebration of the transformational power of trees).
It doesn't take long in the Romanian great outdoors before Mother Nature starts to work her magic – all the fresh air and walking soon help my mind to slow and my body to relax. Our trip begins with two nights at Amfiteatrul, an eco lodge in the heart of Transylvania. Its restored fairytale houses have 360-degree mountain views and the land is awash with wildflowers. We stroll through meadows, learn about healing herbs and drink tonic made of bark sap, said to cure all ills.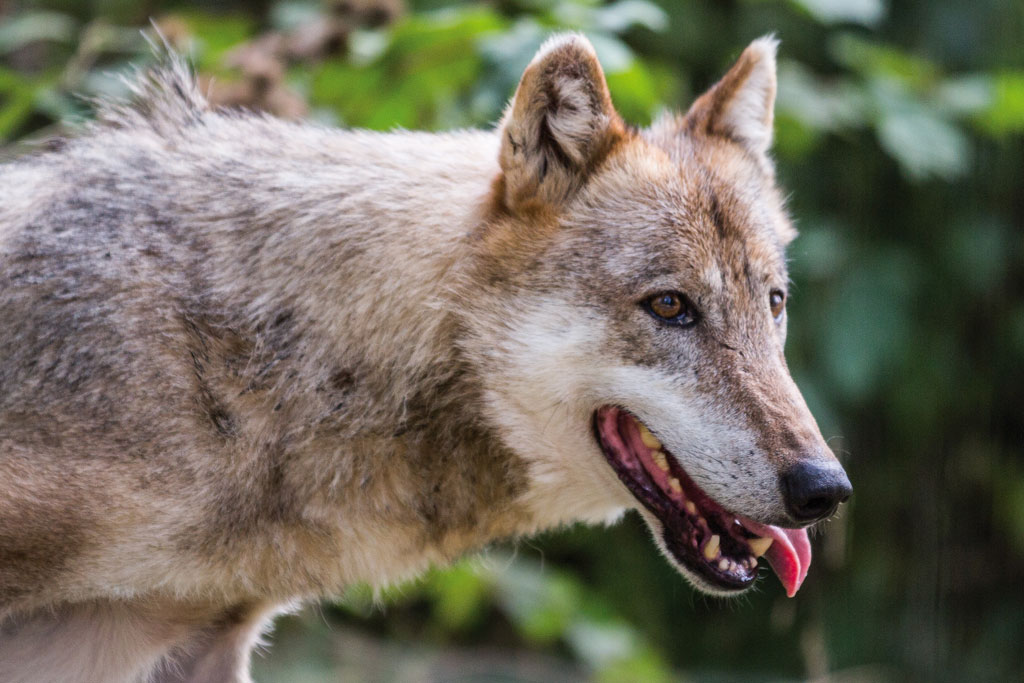 Itineraries are tailored to suit visitors, with a choice of lodges, an eco farm and several hides for wildlife watching, which you can walk between. We're taken by 4×4 close to our hide, on the edge of Pecineagu Lake in the Dambovita Valley, stopping to see an area FCC has restored on the way. What was once a logging road in a dead landscape now buzzes with new life, butterflies flitting through the greenery. The mountains we drive through are mostly forested with spruce – the legacy of decades of commercial forestry.
The simplicity of our hide keeps nature close. It sleeps six, in bunk beds and a double, with a cold shower and basic cooking facilities – a comfortable den in the midst of the wild. Over dinner we watch a storm roll in, mist pouring over the mountainside and the sky aflash with forked lightning – as if we're watching a film. At dawn the show continues: we see wild boar rooting close by and two more juvenile bears treat us to separate appearances.
I long to stay on, to delve deeper into these beautiful forests, but console myself with the idea of visiting other wilderness areas closer to home. TENT works with a project in the Scottish Highlands, the 23,000-acre Alladale Wilderness Reserve. Native forest cover has significantly diminished in the Highlands over the centuries and the area is being rewilded, with the aim of boosting biodiversity and allowing flora and fauna that once flourished here to thrive again. Plans to bring back the Scottish wildcat and reintroduce the red squirrel are on the agenda.
It's a privilege to spend time in such precious places and it's definitely medicine for body, mind and soul. Conservation tourism must be the tourism of the future – a way for travellers to contribute to protecting nature, while enjoying the thrill of a wilder world.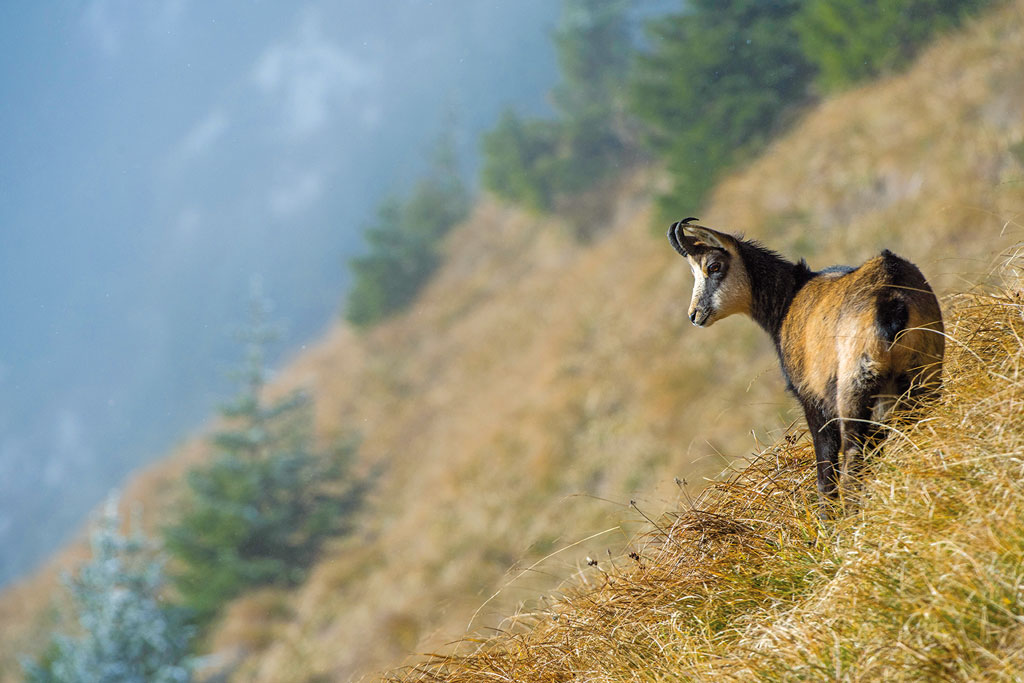 BOOK IT: Working with TENT, Steppes offers a four-night conservation journey from £1,695pp all-inclusive, excluding flights. £500 per person goes to TENT (not including children under 12 years). steppestravel.com
Photographs: Sam Sutaria and Max Milligan
MORE TRAVEL:
The C&TH Spa Guide / Best Scenic Hotel Rooms / Bucket-list Holidays to Book for 2021