Famed champagne house Maison Ruinart will be opening a second one-bedroom pop-up hotel this summer following the success of their inaugural edition last year.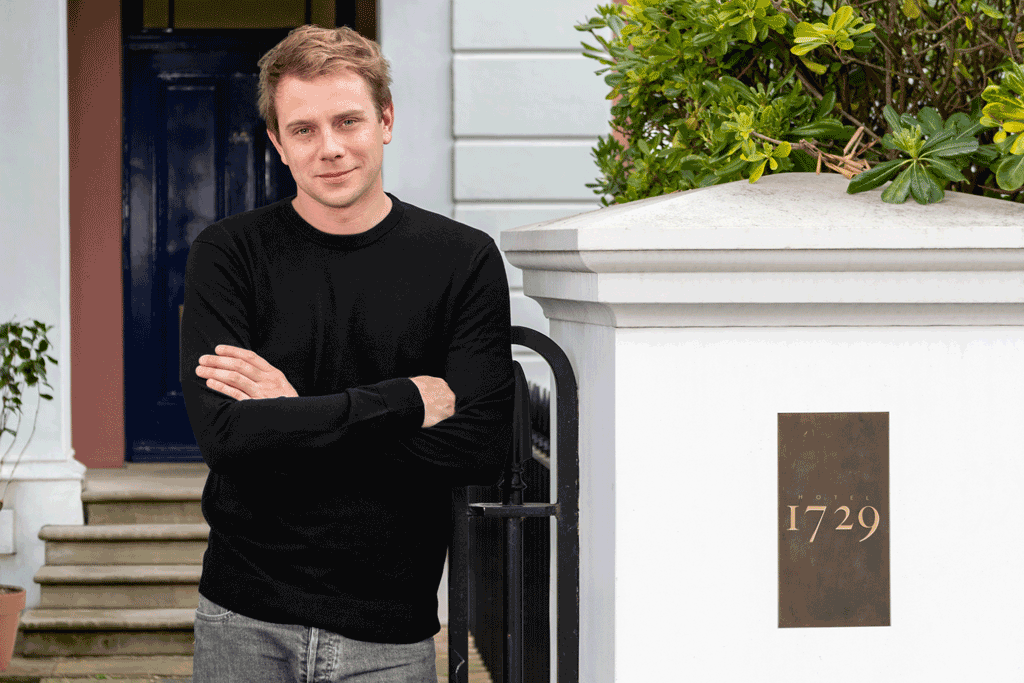 Hotel 1729 – named after the year Maison Ruinart was founded – will be appearing in Notting Hill for just ten days from 4-14 July, accommodating two guests at a time for one night. The unique hotel is being designed by Jonathan Anderson, director and founder of JW Anderson and creative director of LOEWE, who has been tasked with expressing the story of Ruinart through a contemporary lens. Having spent time at the house of Ruinart in Reims, Champagne, Anderson plans to draw inspiration from the luscious vineyards and cellars of the oldest champagne house in the world.
The design will be centred around the Maison's special relationship with the art world, evoking a philosophy of vivre est un art (living as an art). 'Ruinart has such history,' says Anderson. 'It has been so interesting to work with a House and team who are so passionate about champagne, and art. It's a commonality we share.'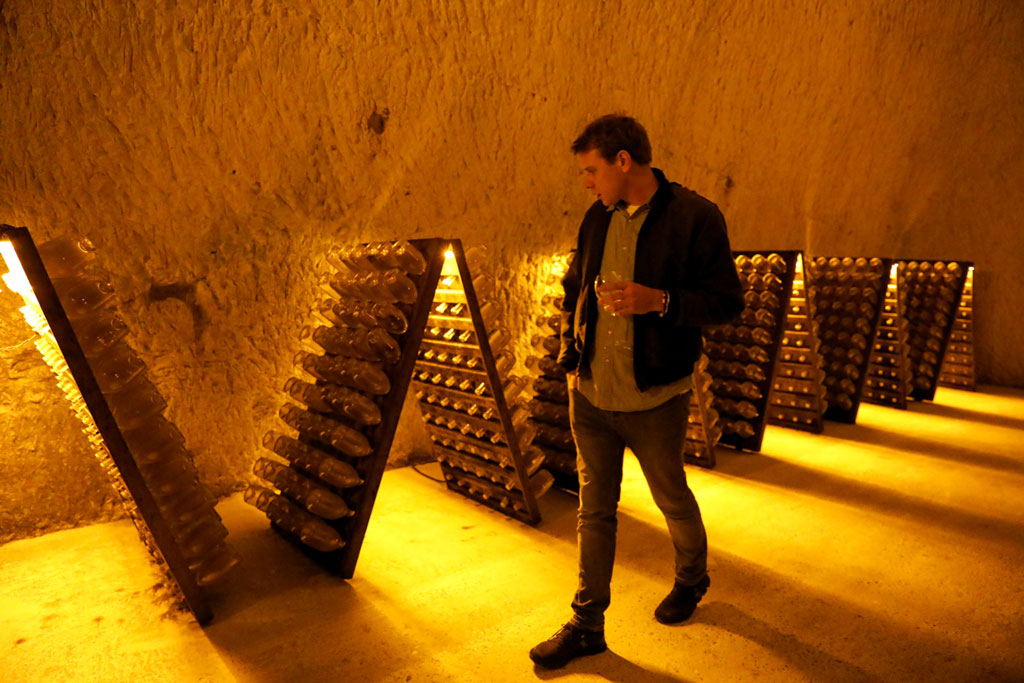 The dining experience will delve into Ruinart's rich history, recreating 'Le Déjeuner d'Huîtres', The Oyster Lunch, a painting by Jean-François de Troy considered the first appearance of a Champagne bottle in art history. Each guest will have a personalised 18th century glass and plate ware selected by Anderson, from which they can enjoy an innovative menu crafted by Chef Luke Selby.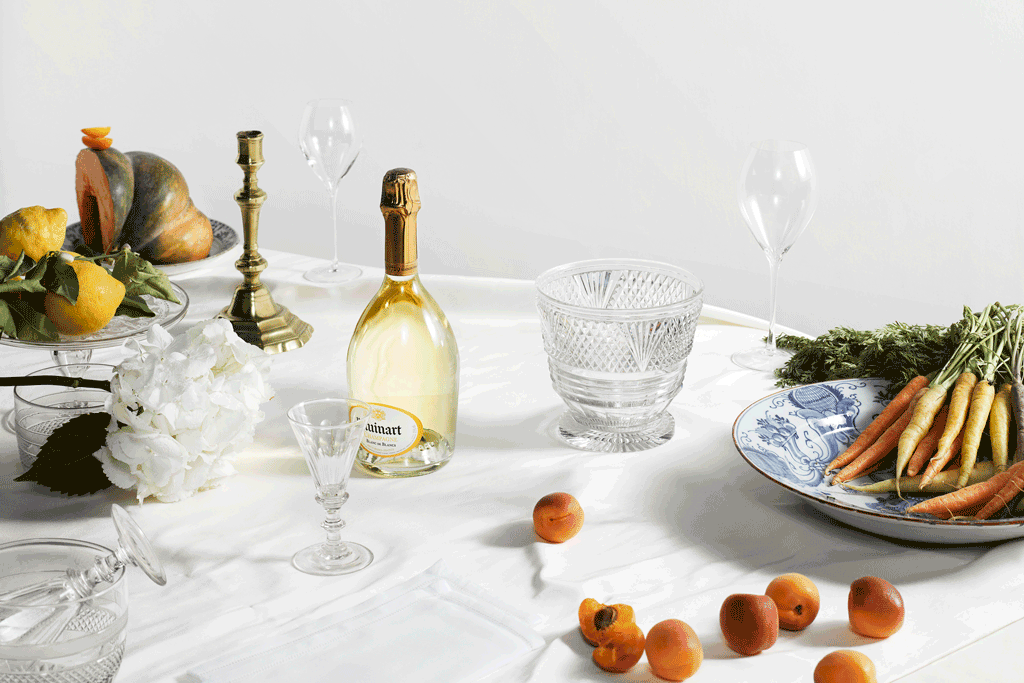 During their stay guests will be hosted by Maître d'Hospitalité Olivier Livoir, who will be jetting over from Maison Ruinart for the occasion. An overnight stay is priced at £1200 for two people, with chauffeur transfers, a lavish dinner, breakfast and a selection of Ruinart Cuvées included. If hotel residents wish to share the experience with friends, up to six guests can join for dinner for an additional £160pp.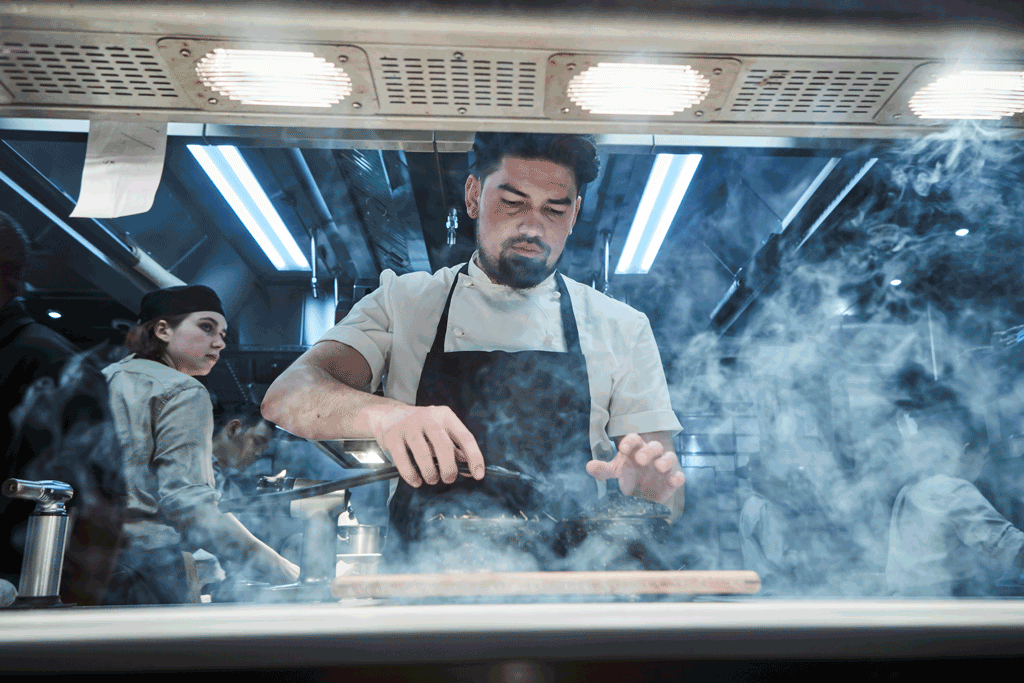 Last year Ruinart commissioned one of the world's most innovative musicians and filmmakers, Tom Hingston of Hingston Studio, for a similar project: a one-bedroom hotel and overnight experience in Primrose Hill. Hingston – who has collaborated with the likes of David Bowie, The Rolling Stones and Nick Cave – was brought on to design a concept which embraced the juxtaposition of heritage and modernity with the use of storytelling and unexpected visual twists. After proving successful, Maison Ruinart announced plans to host an annual pop up, working with a different designer each time.
Tempted to experience it for yourself? Book now at clos19.com
---