Chalet Royalp Hôtel & Spa, Villars-sur-Ollon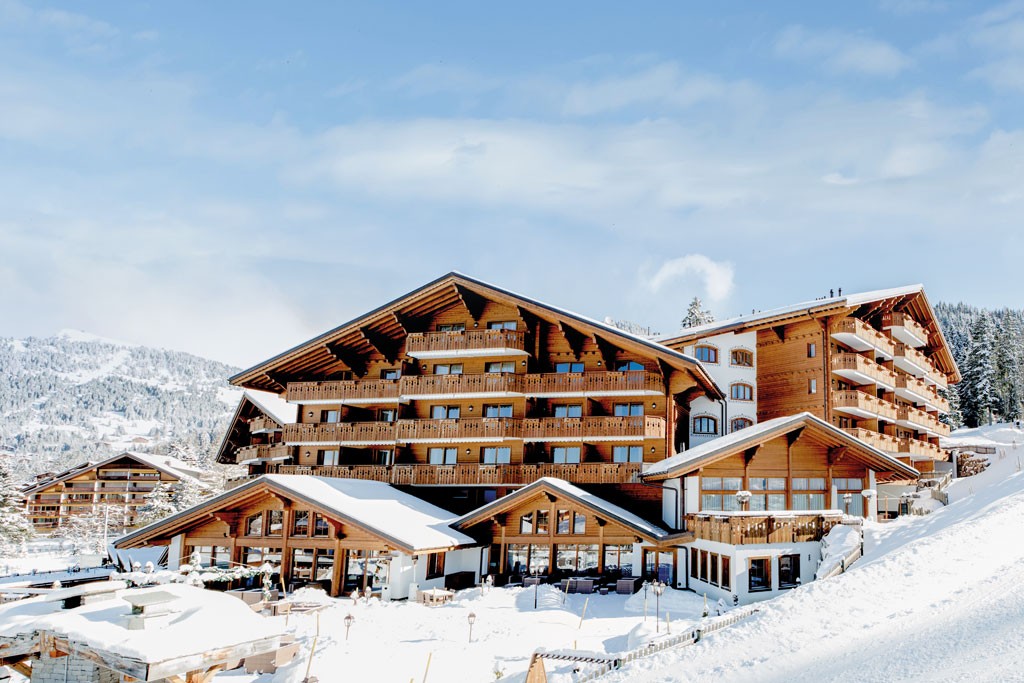 One of the Leading Hotels of the World, this classic Alpine chalet-style hotel is a picture of rustic-chic. Bed down in one of the deeply restful 63 beautiful bedrooms (or book a private residence). The spa is terrific with exquisite treatments by Aromatherapy Associates. Chef Alain Montigny has conjured up excellent food. Choose between the likes of wood-fired raclette at Le Grizzly or elegant farm-to-fork dishes at Le Jardin Des Alps. Afterwards, relax with a cocktail in Le Bear's Bar, listening to live music. chaletroyalp.com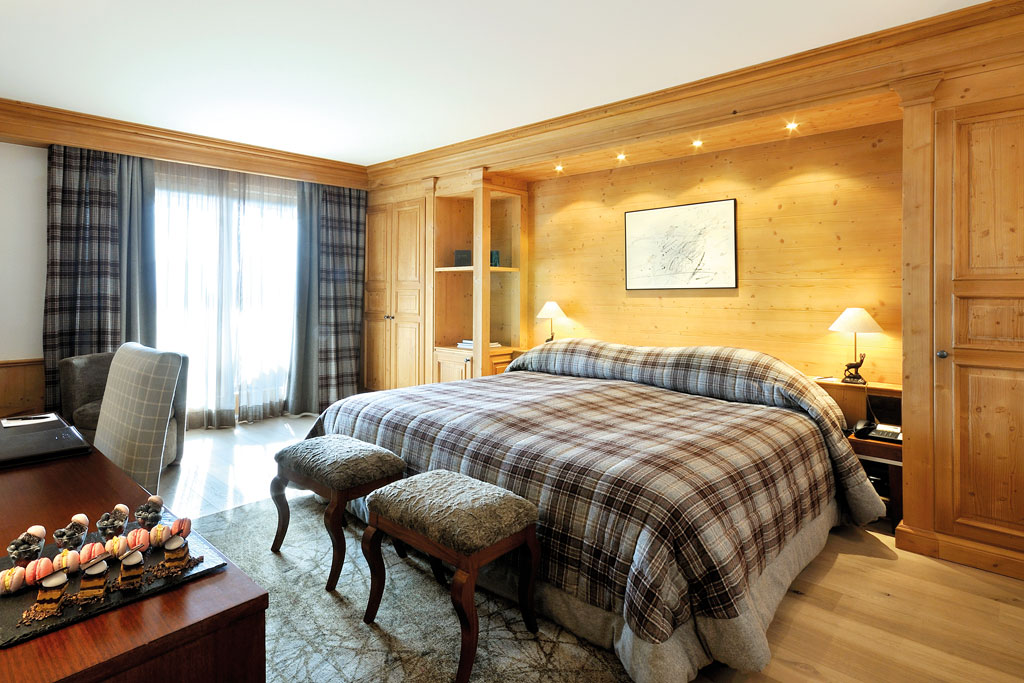 Hotel Le Grand Chalet, Leysin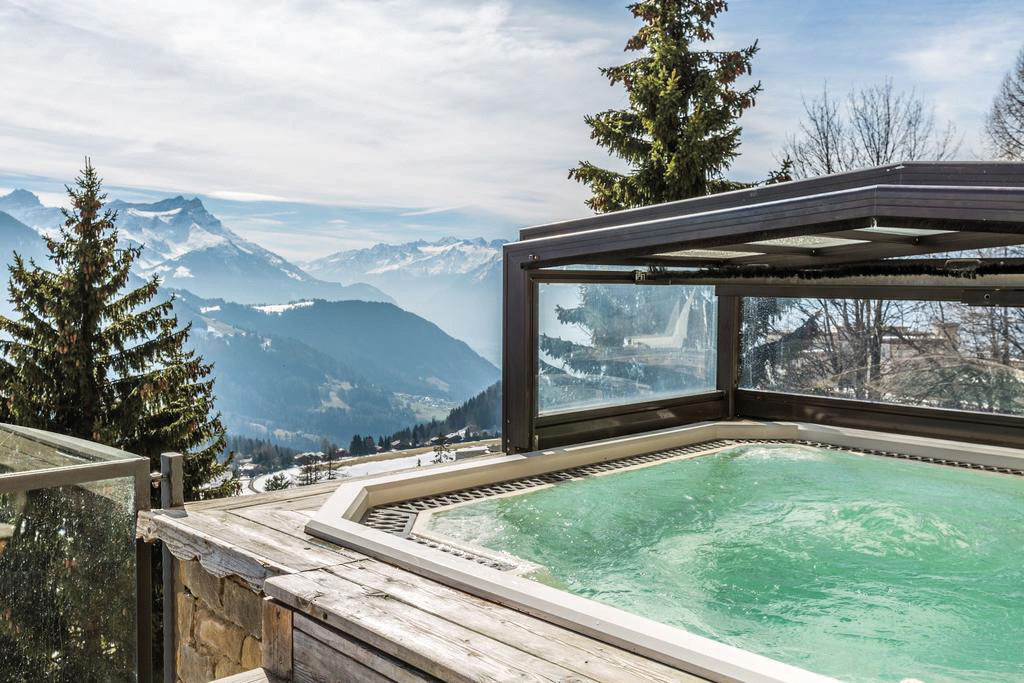 This charming family-run 19th-century chalet, set in a quiet area near the forest, is a short hop from Leysin's ski slopes. The cosy rooms are brilliantly thought out with south-facing balconies. Little ones will love the children's room, stacked high with DVDs. La Ferme à Fredy serves top-notch traditional regional specialities alongside international fare. The snug 'carnotzet' is lovely for wine-tasting beforehand or curl up beside the open log fire in the saloon bar Le Karibou. Yoga kick starts the day. Soothe any aching muscles in the spa jacuzzi, with jaw-dropping views over the mountains. grand-chalet.ch
Maison de Montagne Bretaye, Ollon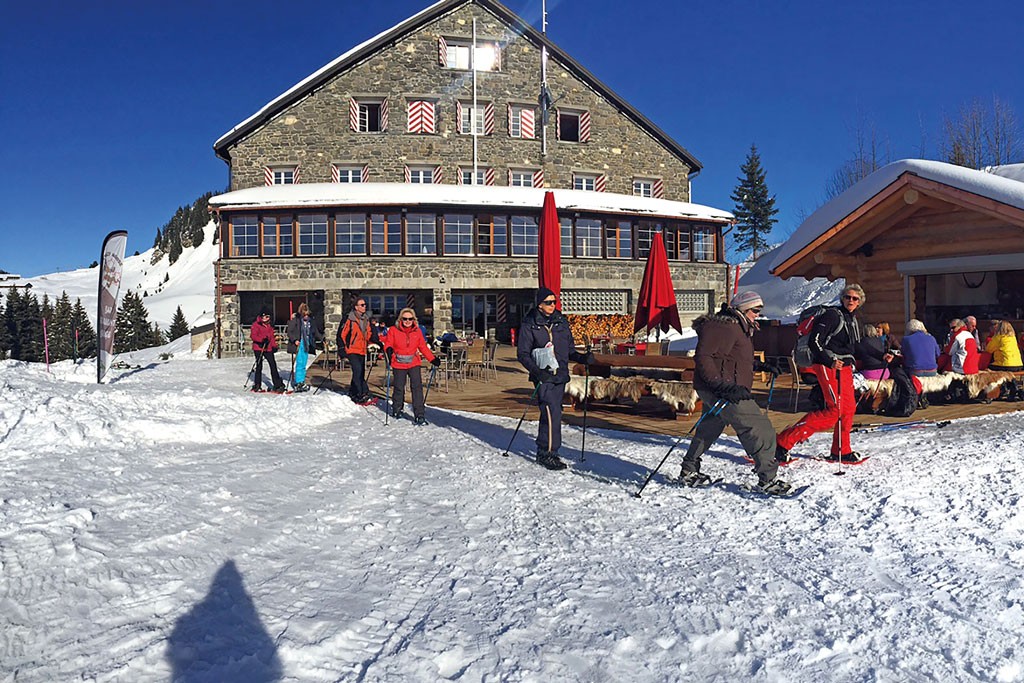 Founded by General Guisan in 1932 for mountain troops and their families, the house ethos is all about sharing and making the mountain 'accessible' for all. Reached by the tiny mountain train, it's geared towards groups, schools and families. Accommodating up to 130 people, choose between rooms with two to six beds or dormitories with four to 22 beds. Alternatively, opt for the three-bedroom apartment. After a day hammering down the slopes, flop on the sun-bathed terrace while enjoying the phenomenal panorama of Mont Blanc. Finish the day in The Crazy Moose, tucking into regional, seasonal cuisine with a Québécoise flair. mmbretaye.ch
Café-Restaurant l'Etable, Gryon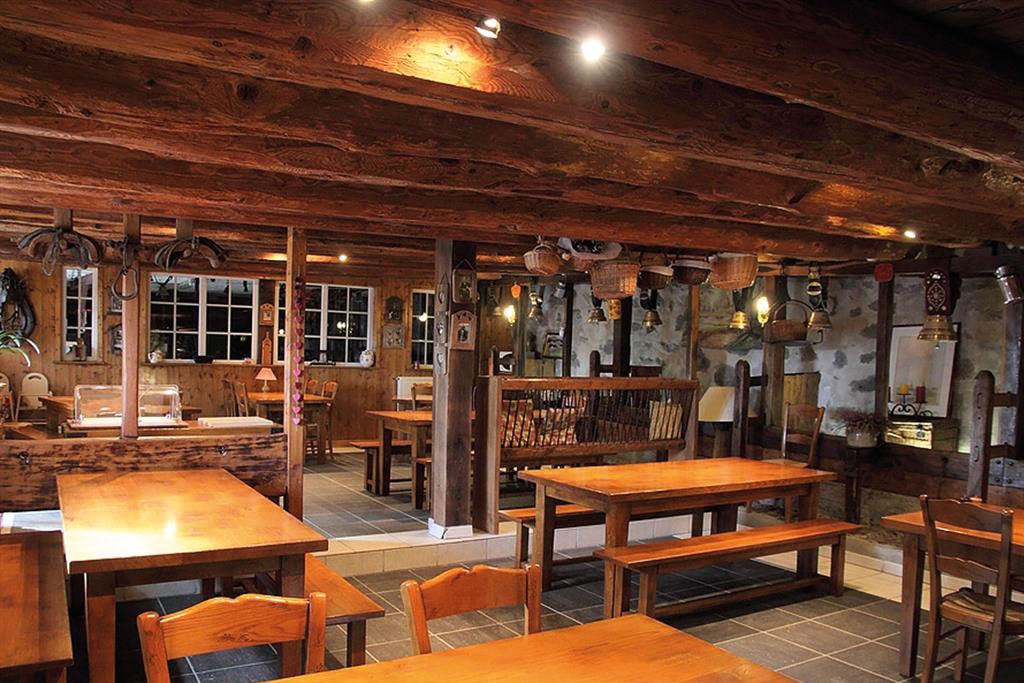 The praise never stops for this superb restaurant. Accessible from the ski slopes, L'Etable is aptly named with guests seated in beautifully transformed stables. Donkeys Sancho and Storm still have a home though and will keep you company from their own stable. Homemade dishes, made using fresh local produce, are the order of the day. Tuck into enticing delights such as cassolette of mushrooms on a small nest of rösti, ham roasted with honey, lasagne of crayfish and asparagus, freshly baked pies and, of course, plenty of gooey fondue. Go on Sunday for pork roast brooch stuffed with vaudois sausage. etable-gryon.ch
Restaurant du Lac des Chavonnes, Villars-sur-Ollon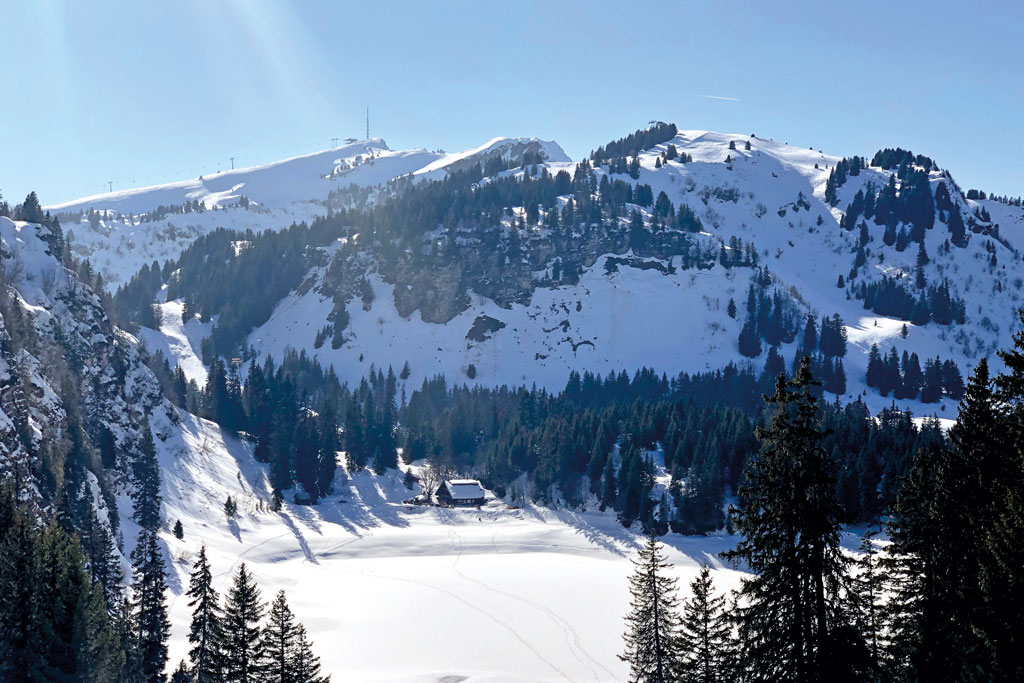 With an idyllic spot beside a glistening mountain lake, a short hike or ski from the Bretaye mountain rail station, this farmhouse-style restaurant is picture perfect. Far from the madding crowd with a typically cosy Swiss feel, the 50-seat restaurant serves hearty local dishes such as vol-au-vent of wild mushrooms with morels and cream of thyme, rösti montagnards and rösti foie gras and fillet of smoked trout (fished from the lake). For those wanting to soak up the serene scene longer, stay the night in one of the pretty wood-panelled bedrooms. chavonnes.ch
DON'T MISS
Lunch at Le Kuklos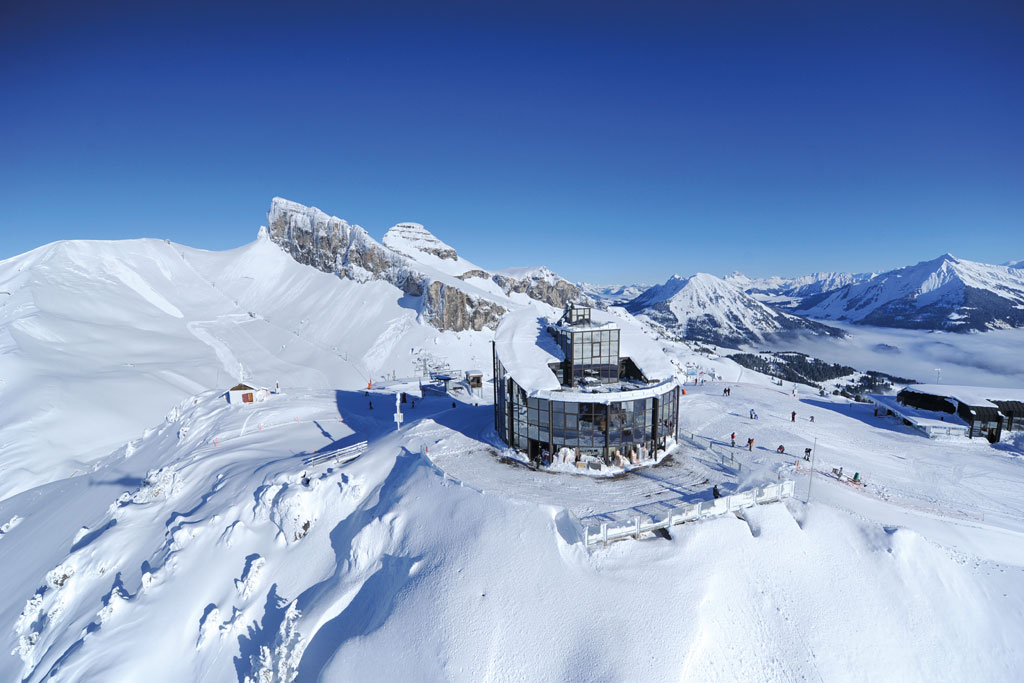 Le Kuklos is so much more than your usual mountain restaurant, as it rotates 360 degrees every hour and a half. Whether you're seated on the terrace or behind huge glass walls, you can enjoy a breathtaking panorama of the Alps, Lake Geneva, the Vaudois Riviera, the Jura mountain range and the Rhône valley, without ever leaving your seat. Open every day from December to April and June to October, it is east to get to via the cable car running from the centre of Leysin to the Berneuse. kuklos.ch
Refuge of Solalex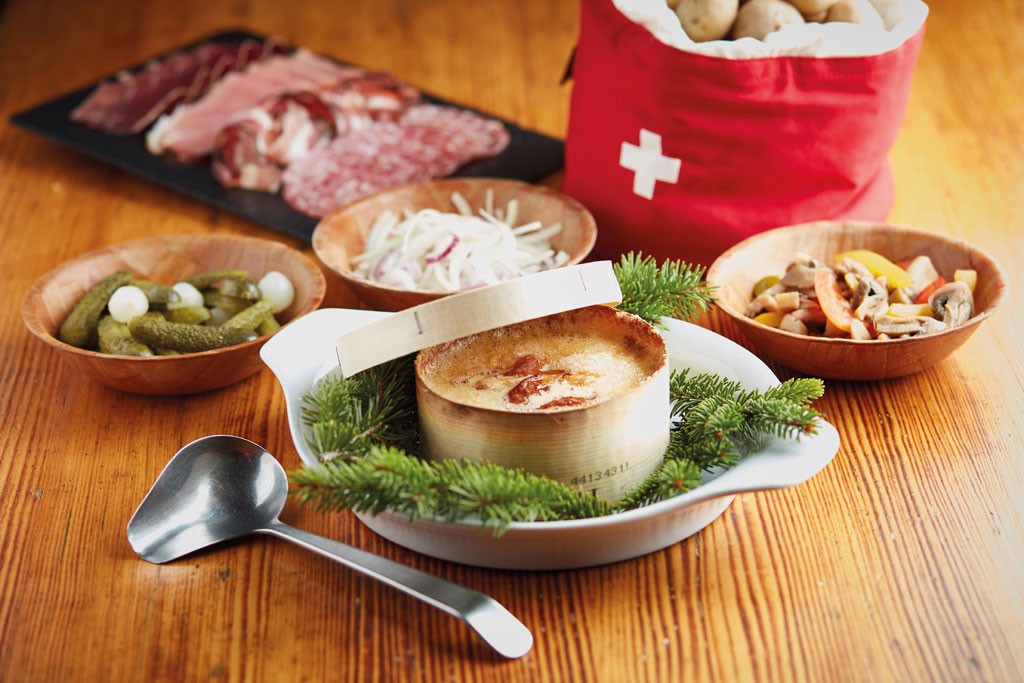 In an enchanting mountain pasture, just a few miles from Gryon and Villars, the Refuge of Solalex offers traditional terroir dishes in a folk music-filled Alpine setting. Settle down beside the roaring fire and tuck into their famous raclette cooked over the wood fire, baked Vacherin Mont-d or tomato fondue. There's also home-made soups, smoked meats and the roast beef is excellent. Some of the region's best wine can be found here, too. refuge-solalex.ch
HOW TO EAT FONDUE LIKE THE SWISS
Don't waste la religieuse, or the nun, the crusty part of the fondue at the bottom of the pot.
Avoid dipping while someone else's fork is immersed.
Don't drop your bread – tradition has it that you pay for the whole meal.
Never double-dip.
Drink a shot of kirsch before, during or after your meal to help digest the cheese.
---