A round-up of spas that leave a lasting impression (in more ways than one)…
Ritz-Carlton Koh Samui, Thailand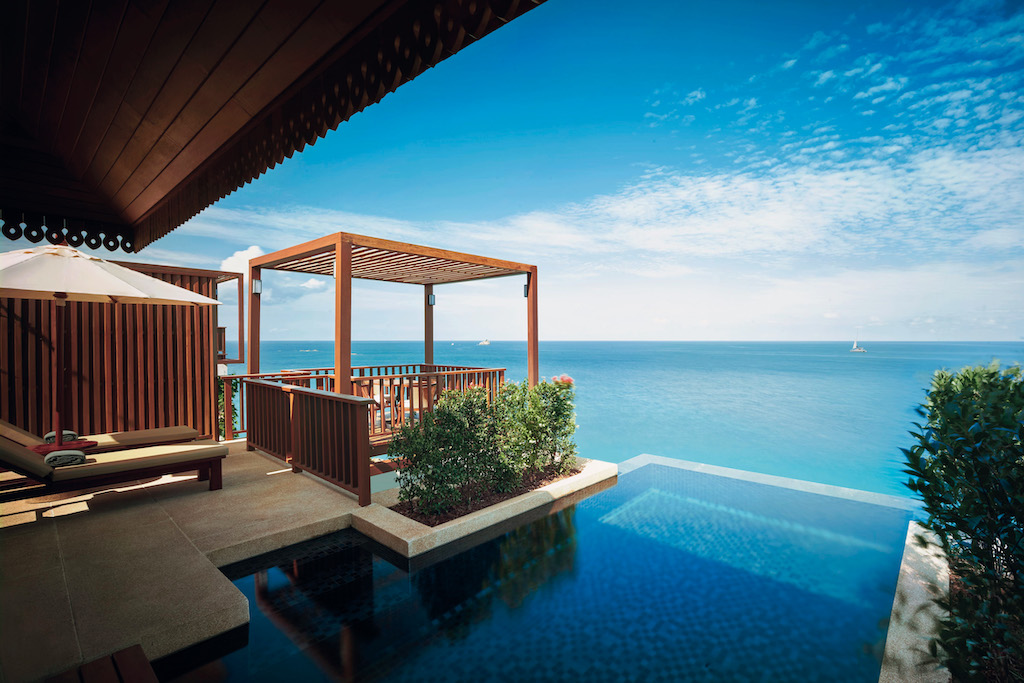 Sitting on the north-eastern tip of the island, this former coconut plantation offers all the elements of a peaceful island hideaway. There are two pretty and private beaches and the 175 guest suites and villas are dotted around the hillside, each with sea view, infinity plunge pool and deck. Golf buggies whisk you off to the Spa Village – a series of bungalows set around a tranquil pool – where yoga classes and treatments abound. Traditional healing practices such as Campur Campur (Malay massage using a prakop steam pouch), Thai massage and Tok-Sen (tapping along the body's energy lines with a piece of tamarind wood) are highly recommended, as is the Thai Aquatic Freedom (a body treatment similar to Watsu, where a practitioner moves you around in the water). Some therapies begin with a Thai herbal scrub followed by a Songkran shower – where a pot of water is poured over the body – and natural ingredients, such as coconut oil, papaya, rice, honey and yoghurt, leave you glowing. Otherwise, there's an excellent Muay Thai boxing ring, fully equipped gym and plenty of water sports, should you feel like being active. Either way, you'll leave feeling rejuvenated and refreshed.
BOOK IT: Villas from £917 B&B. ritzcarlton.com
Le Grand Bellevue, Gstaad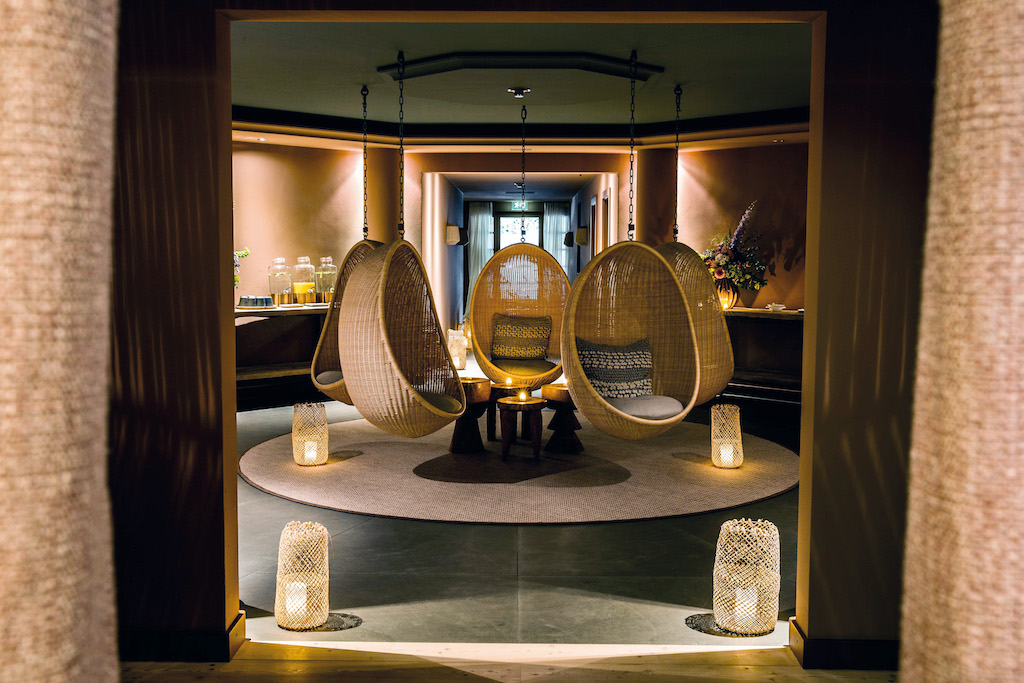 Forget the gym at this chic little number in giddy Gstaad, where bracing early morning swims in the glassy mountain lakes of the Bernese Oberland are taken to a soundtrack of cow bells. But don't get too comfortable, by noon you'll be picking a path across vertiginous verges on a trail run (just don't look down) towards a heroes' lunch in a remote chalet hooked onto the mountainside, before foraging your way back to the village to feast on porcini and sweet wild strawberries that you picked yourself. A vigorous sports massage will put paid to the day, before you retreat to the thermal oasis for heat therapy. Hide out in the hay sauna, detox under infra-red and gulp humid Himalayan salt air in the grotto. If the mountain passes are too vertical for your taste, grab an electric bike to take the edge off. Your prize for being so daring and brilliant? A sensational helicopter ride to do yoga on top of the world, where your salutations will pull the salmon sun up and over the mountain as you gaze back down over birds of prey swooping on the thermals.
BOOK IT: The Wild Wellness Experience from £2,422 for four nights for two people. bellevue-gstaad.ch
The Body Holiday, St Lucia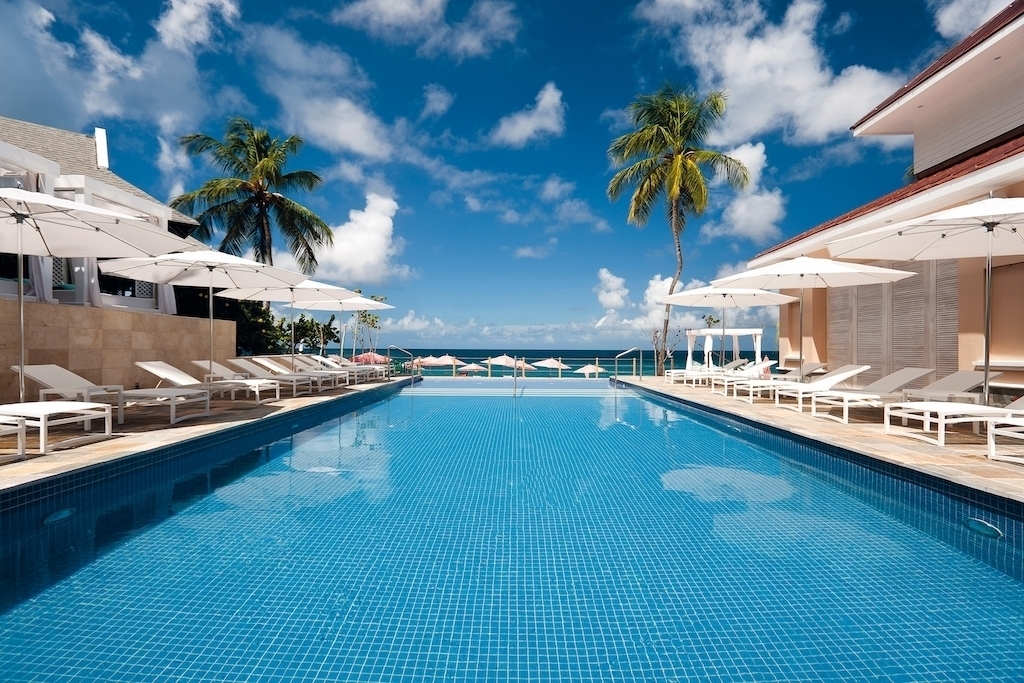 A sporty spa to satisfy everybody from the fitness- curious to the fanatic. There's no pressure to participate. It's your body holiday and if your body demands rest – or rum – you'll get it, moving between swimming pools, bars, restaurants and the manicured beach with such seamless all-inclusive ease, you'll feel as though you live here. Repeat visits are the norm: one Texan guest was on his ninth. Spa treatments take place on the hilltop, the only enforced exercise being the walk up to it. Think Austrian sanatorium meets Indian ashram. Chavutti massage outdoors in a pagoda tent surrounded by water will take some beating. Buffet meals cater to the gourmand rather than the gourmet, from fry-ups to fresh wraps, but with some notable nods to the best of British: cream tea is divine. Here it's understood that wellness isn't only about chia seeds and gruelling fitness regimes, but also involves throwing shapes on the dance floor and drinking piña coladas in the sea. And why not, when tomorrow the pain can be so expertly massaged away? Provided you've got grit enough for the climb.
BOOK IT: From £392 per night all-inclusive, including activities and a daily treatment. thebodyholiday.com
Angsana Balaclava, Mauritius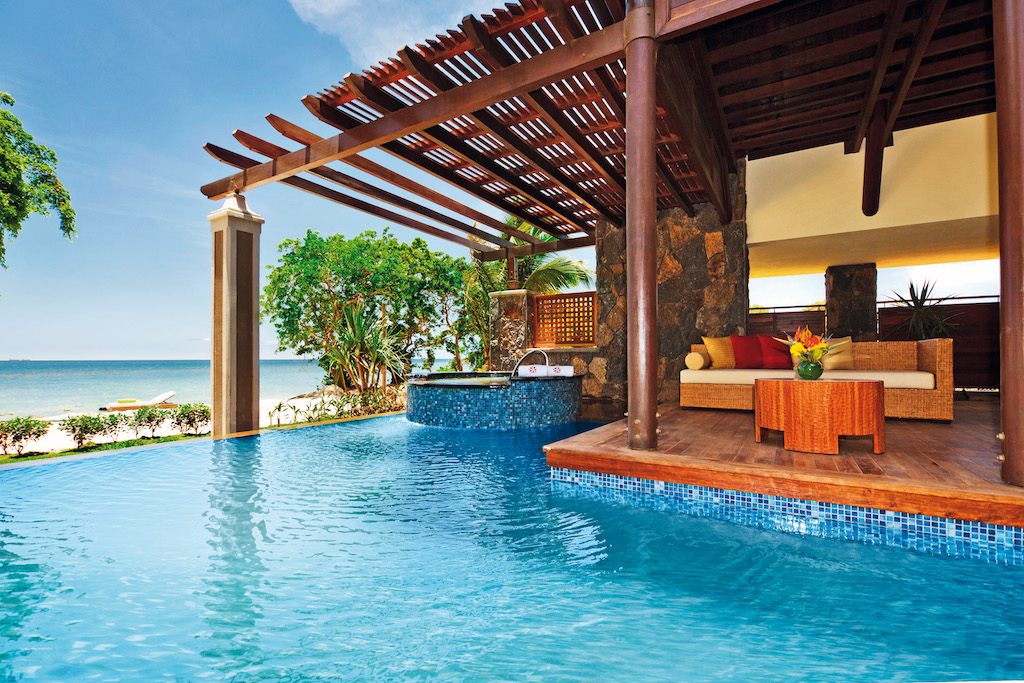 At first sight, Angsana is the archetypal tropical island romantic getaway. From double hammocks to joined-at-the-hip loungers, everything comes in pairs. Loved-up couples snorkel or scuba, swim with dolphins or just smooch up to watch the sun flop carelessly into the Indian Ocean. Wrangle a beachfront suite with wrap-around pool, Jacuzzi and hammam. Then, while your beloved snoozes, slope off to visit Ayurvedic physician Dr Sree, freshly arrived from Kerala to head up the small spa. He can spot a dodgy dosha a mile off and prescribes a clever mash-up of classic Ayurvedic bodywork with Watsu or strong Javanese massage. Beg for a private session with Khalid, who twists yoga therapy with qigong – subtle yet powerful. Dosha-specific meals are cunningly disguised and served alongside the standard menu. Yes, there's kichadi lurking there, but also beef teriyaki, just- jumped-out-of-the-ocean fish and, somewhat bizarrely, chicken soup. It needs some tweaking but the idea is smart. The hotel has a few rough edges but Dr Sree is the real deal and, while his little spa doesn't have the scope and scale of, say, Shanti Maurice, it is both charming and effective.
BOOK IT: Doubles from £195 B&B; wellness programmes from £500 for three nights. angsana.com
---