Visit St. Moritz this winter for more than your average ski holiday; with Snow Polo, cricket on ice and the famous Cresta run.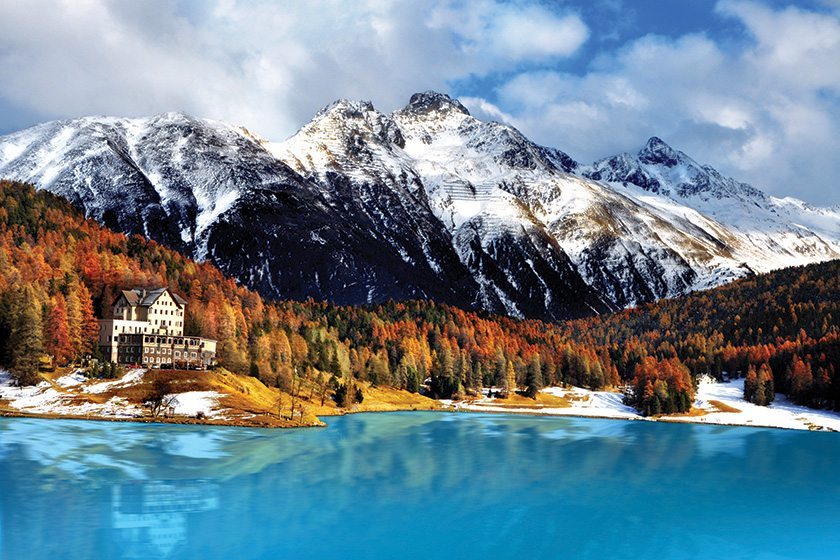 Situated in the southern Alps, and atop the breathtaking Engadine lakes of Switzerland, St. Moritz is a long-standing resort loved world-over by skiers, celebrities and royalty. A glamorous retreat, it hosts chic hotels, gourmet restaurants and inspiring winter sports such as dog sledging, the famous Cresta Run and Snow Polo. This Swiss stay is so much more than skiing, here's our list of the best bits.
STAY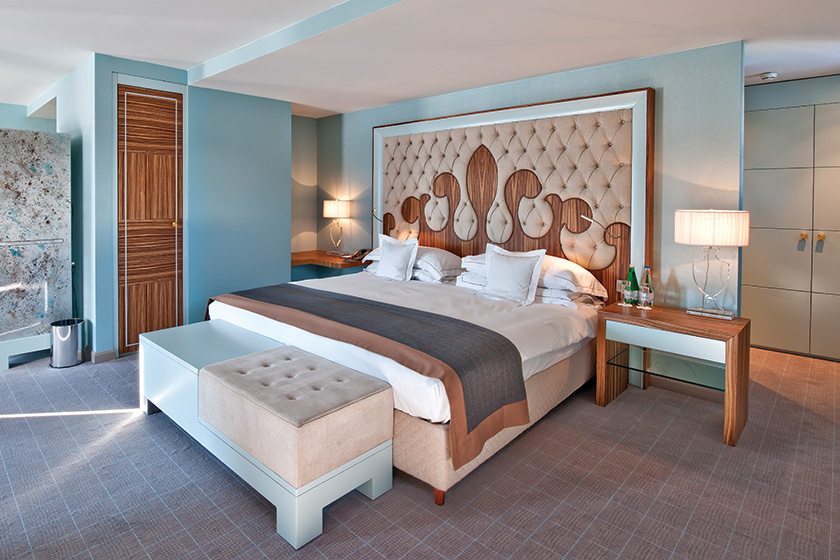 The Carlton combines grand art nouveau with modern luxury. Lavish in size, unsparing in details, its art nouveau front doors and lobby have been lovingly preserved – walking through the twisted dark walnut entrance after skiing to collect your room key from the grand reception really is an aesthetic delight.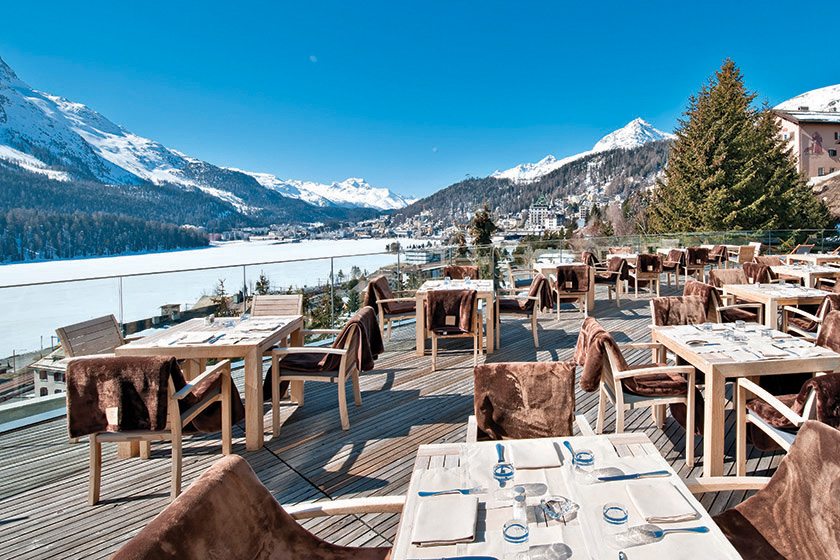 Outside a huge deck overlooks the frozen lake – perfect for lunch in the winter sun. There's also a super modern spa for post-ski massages – make sure you book because after skiing, they can feel as necessary as breathing.
EAT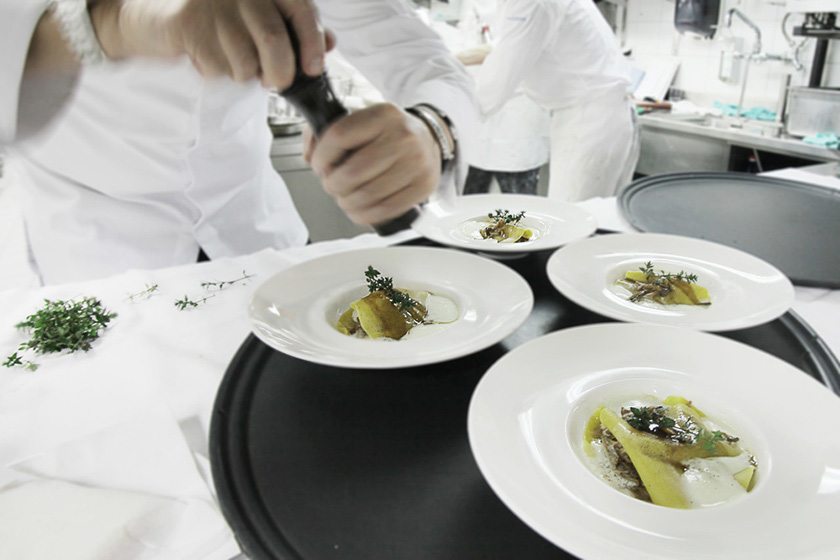 High-end dining comes quite rustic in St. Moritz. In nearby Champfèr, gourmet restaurant Talvo By Dalsass is set in a traditional Engadine pitched roof, 17th-century farmhouse. Pyrenean milk-fed lamb and mash, lobster, fish stews, all eaten by candlelight on white tablecloths, it definitely deserves its Michelin star. Restaurant Engiadina is a short walk from town and has been very popular with locals since 1876. 
Restaurant La Marmite at Corviglia, near the nursery slopes, is considered one of the best. Truffles are their signature ingredient and they use them everywhere, including with beef carpaccio or tart flambé.
VISIT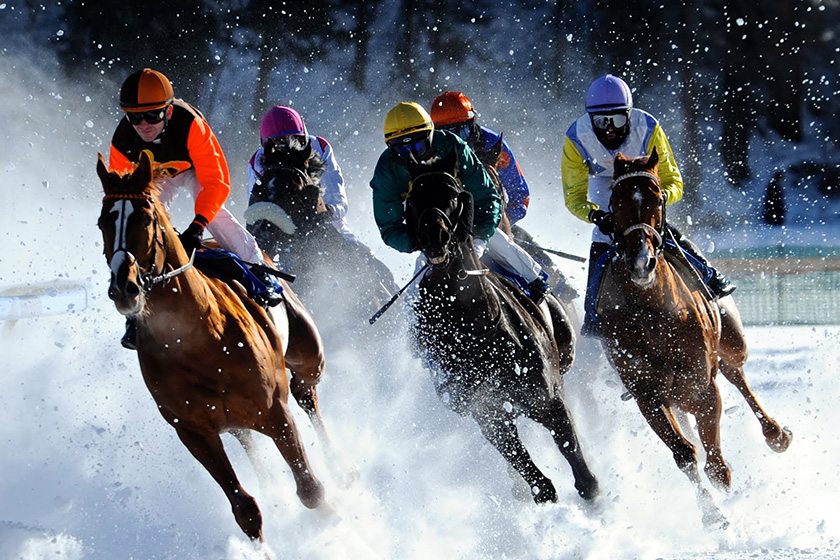 In February, galloping horses take to the ice for the White Turf, races which have been held on the lake since 1907. Horseracing on the lake has been so successful, it was inevitable that other ice sports would follow. Polo ponies first cantered onto the lake in 1985 and the sport is still going strong, you can check out the next tournament early next year.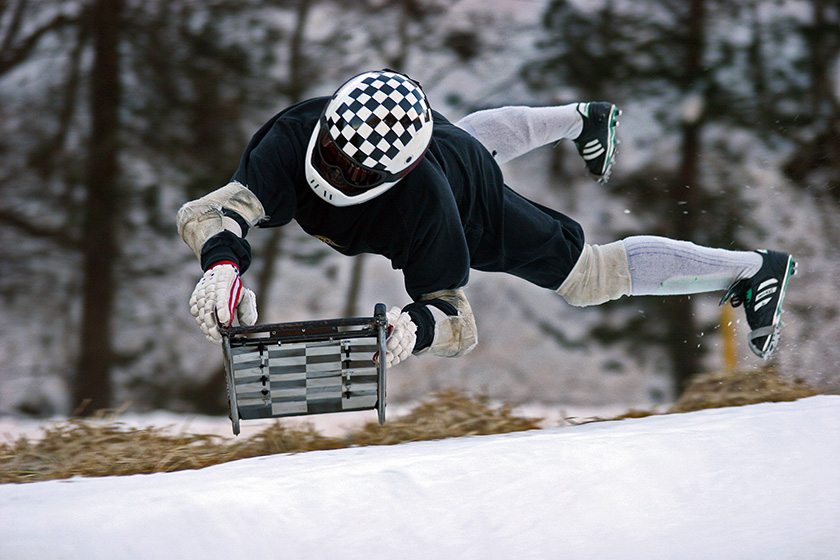 For a non-equine activity, the St. Moritz Cricket Club holds a tournament on the ice as well. It's for members only, but clinking on the sidelines seems to be a bit of a regional pastime (23–25 Feb).
Of all these spectacular sports, the Cresta Run is possibly the most famous. Solo riders – beginners on holiday included – toboggan down head first at terrifying speeds. Women were permitted to risk their lives alongside men on the run until the club's Annual General Meeting in 1929, when it was voted to ban them, and the rule still stands. Various theories about exactly why still circulate. There is, however, a 'Ladies Day' on the last day of the season when women can race.
DO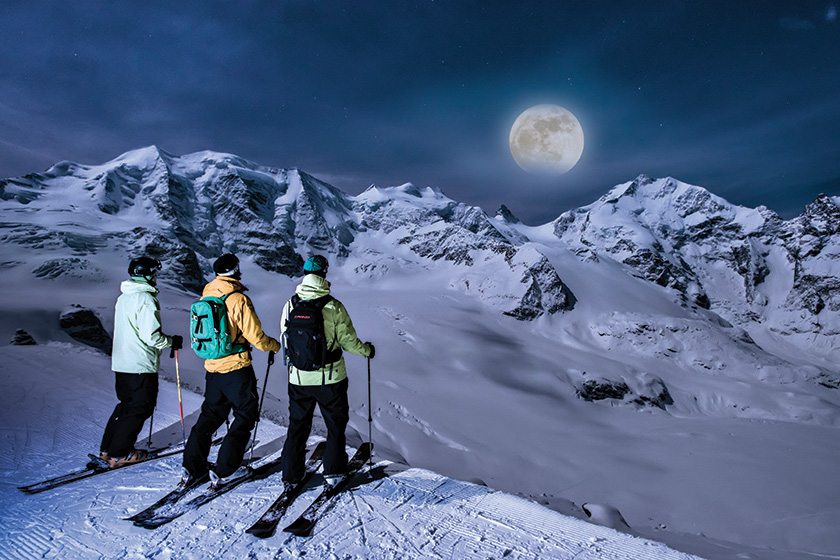 St. Moritz is great for skiers of all abilities. Piz Nair hosted the 1948 Winter Olympics and can be reached by cable car from the town. Another spot for skiers' bliss is Corvatsch – if you have a guide, the off-piste descent from the top station is rapid and challenging, and the black runs on the mountain have some great restaurants with traditional fondues for essential fuel. For the most thrilling difficult runs, try the Diavolezza mountain and jump into a jacuzzi 3,000m above sea level with spectacular alpine views on the sun terrace.
---