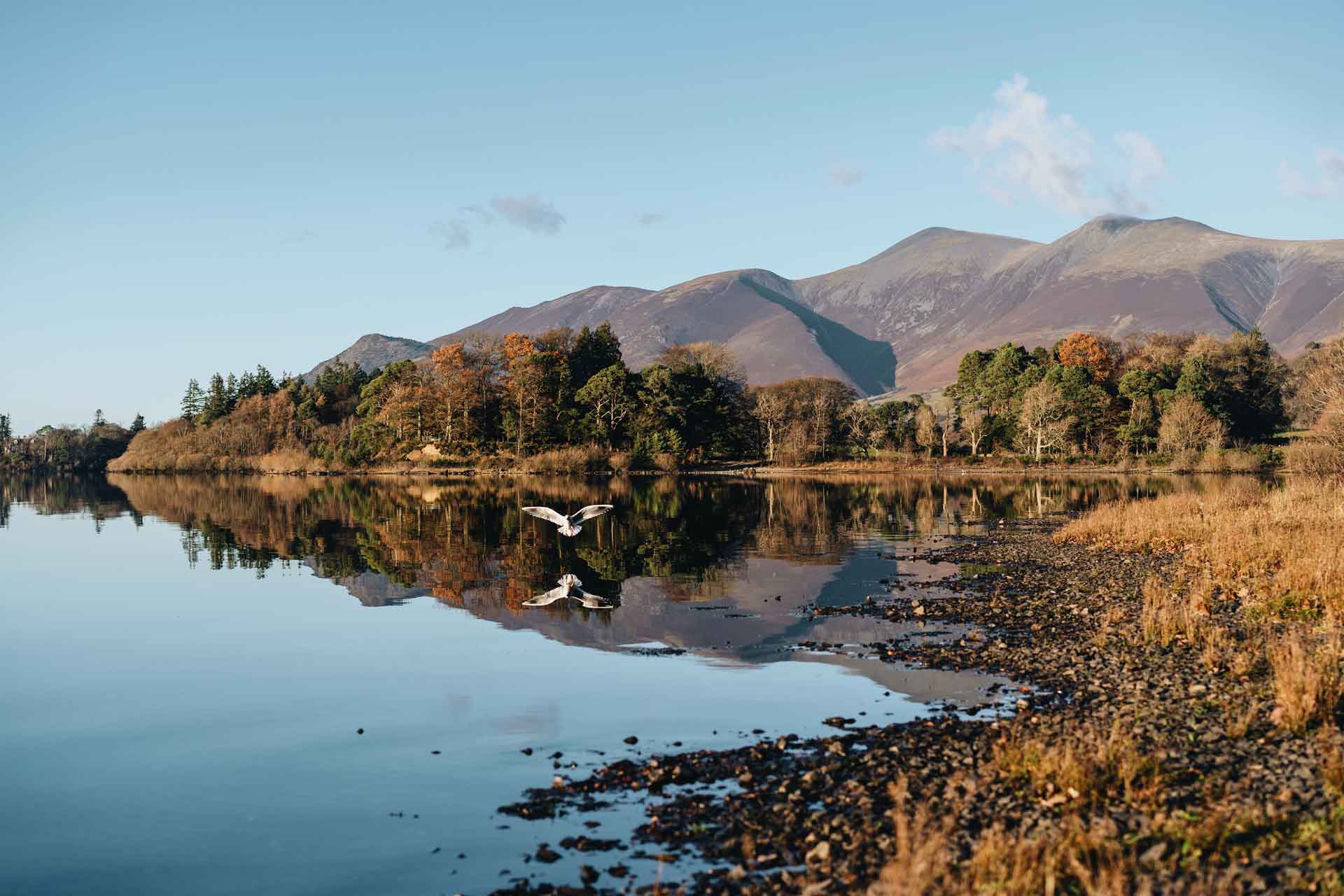 The Best Secluded Hotel Stays in the UK
Sublime seclusion...
Longing to go away but worried about social distancing? Have no fear, says Susan d'Arcy, these sumptuous, secluded hotel stays will keep you far from the madding crowd
The Best Secluded Hotel Stays in the UK
There was a time when, if you were staying in an outbuilding rather than the main hotel, you would hang your head in shame and feel like the poor relative in a Jane Austen novel. Back then the mantra was 'see and be seen'. These days, a connection to nature, peace and privacy are the prerequisites of luxury, so as the evening draws to an end it is with pride that you casually mention – loud enough for all to hear – that you're off to your garden wagon.
The Pig at Harlyn Bay
Yes really, your garden wagon. Forget sheds or cabins – wagons are the new chic retreat. For the record, I've jumped on a few bandwagons in the past, but the garden variety remained a mystery to me until the opening of The Pig at Harlyn Bay, the Pig group's new Cornish outpost. Since then its four spectacularly souped-up 'wagons' have proved phenomenally popular and are booked out months ahead. Robin Hutson, chief executive of the group, worked on the wagons' design with Plankbridge (the Rolls-Royce of shepherd's huts) and describes them as 'sheds on steroids'.
Squirrelled away in the hotel's gardens, overlooking tumbles of fields, they are huge and ooze rustic charm, with reclaimed timber walls, country textures, snuggle-down sofas and cosy log burners as well as main-house mod cons such as king-sized beds, monsoon showers and freestanding baths. For hardy adventurers, there even al fresco showers too.
Gilpin Hotel
If you're after something no less private but more conventionally pampering, Gilpin Hotel in Windermere unveils five swanky Spa Lodge 100s this year. Set in walled gardens, the lush interiors feature living walls of woodland plants for a lazy person's forest bathing. Guests can while away the hours on infrared lounge beds and state-of-the-art Japanese massage chairs. The latter have settings for pressure that's as light as a feather or as loaded as a Russian wrestler, and with no therapist present you can give yourself permission to relax (e.g. sleep, e.g. snore), safe in the knowledge that what happens in the chair stays in the chair.
Linthwaite House
Also close to Windermere's shores, the newly revitalised Linthwaite House has six Scandi-chic Lake Suites, with spectacular views of – take a wild guess – yes, the lake, split between two tucked-away buildings. The ideal scenario is to take over three for your very own social bubble and let Michelin-starred chef Simon Rogan, who runs Henrock, the hotel's fabulous restaurant, provide the gourmet TLC.
Brownber House
Another irresistible northern beauty, handy for the tourist honeypots of the Lake District and Yorkshire Dales but offering splendid isolation when the crowds bring on claustrophobia, is the new Brownber House in Kirkby Stephen. The four-bedroom farmhouse is in the estate grounds of Grade II-listed Brownber Hall, a hotel that's gained cult following since opening in 2017. If the cool vibe, Vanessa Arbuthnott fabrics and vintage furniture remind you of Soho House, that's because its mood board has been curated by the same interior designer, Georgina Rose.
The Eastbury
For a town and country combo, summer 2020 provided two sparkling new solutions. The Eastbury is an early Georgian gentleman's residence in Sherborne, a sleepy market town enveloped in Dorset's beautiful Blackmore Vale. Enjoy a seven-course tasting menu featuring moreish dishes such as octopus carpaccio with saffron emulsion and an accompanying wine flight and you'll be thankful your private bolthole, the 17th-century Garden Cottage, is only a stagger away next door. Its ancient charms include an original inglenook fireplace, three beamed bedrooms, a private country garden for breakfast – and no sharing oxygen with strangers.
The Gainsborough
More Georgian glamour awaits at the three-bedroom Townhouse in Bath, the decadent offshoot of The Gainsborough, one of the UK's most indulgent destination spas. Townhouse guests have the best of both worlds: four peaceful floors of period splendour to call your own and unlimited access to the hotel's Spa Village where you can take the waters, dipping in the city's famously mineral-rich thermal pools before retreating to your private paradise.
Monkey Island Estate
Not to be outdone, The Gainsborough's sister property, Monkey Island Estate in Berkshire has also spread its accommodation wings. The hotel occupies an elegant sliver of an idyllic seven-acre islet, moored on the River Thames outside the foodie Mecca that is Bray. Six new residences are dotted about the village, which is home to seven Michelin stars. All are within easy reach of the hotel facilities, including a massage we guarantee will leave you feeling like you're floating, since the spa is housed in a smart river barge. The 20 per cent discount for guests of residences will further augment your wellbeing glow. Our pick is the sweet, 500-year-old Dormer Cottage, with wooden beams and an open fireplace.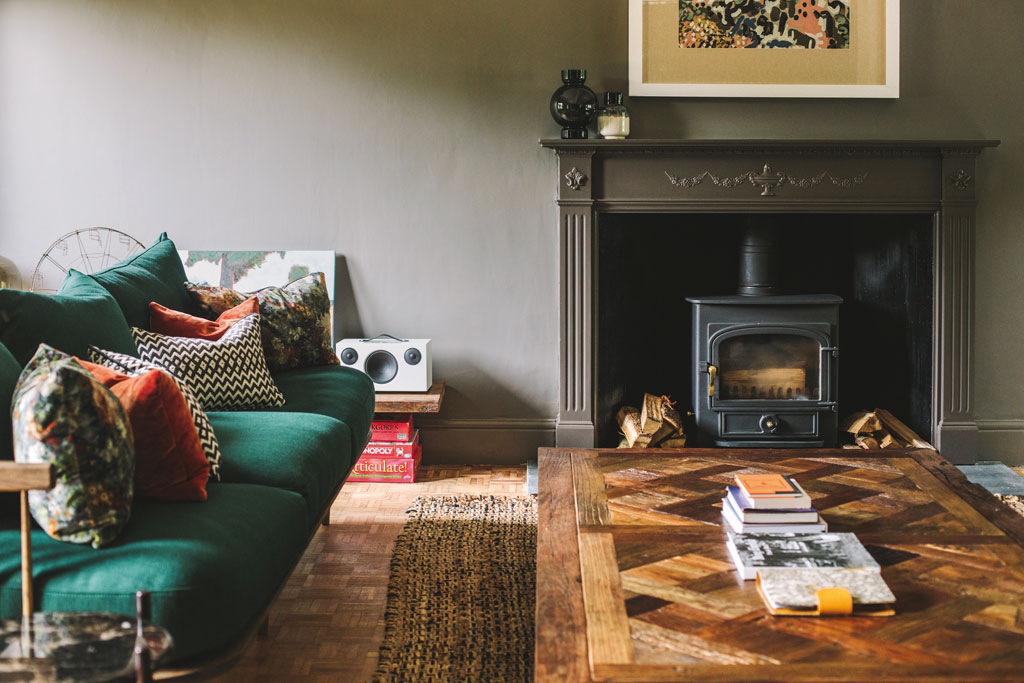 Hampton Manor
Foodies should also put Manor Cottage on their culinary radar for secluded hotel stays, a garden retreat in the Gothic gorgeousness of Hampton Manor in the West Midlands. The hotel's Michelin-starred restaurant, Peel's, is a celebration of good taste, from its hand-painted Fromental wallpaper to the delicate flavours of Cornish mussels with white truffle. The cottage itself is a tick list of cuteness, from the gabled roof and mullioned windows to its fusion of Arts and Crafts and mid-century decor. Chef Rob Palmer and his talented team provide cottage guests with all the necessary for Michelin-approved brunches, lunches and dinners as well as Mr Creosote-style supplies of grazing goodies and midnight munchies.
The Best Private Dining Rooms in London
Beckford Arms
But don't forget long-standing favourites when looking for the best secluded hotel stays. Who can resist the Lodges, an easy stroll from the convivial Beckford Arms on the Fonthill Estate near Salisbury? From the roll-top bathtubs of these secret, split-level boltholes, you overlook dreamy Fonthill Lake. And, given this was a backdrop for the film Chocolat, it would be rude to survey this watery scene without nibbling on some chilli truffles.
Coworth Park
Meanwhile, when Prince Harry wanted a guaranteed paparazzi-free night before his marriage, he chose the Dower House at Coworth Park for a secluded hotel stay in Ascot. It's the perfect pre-wedding sanctuary, marrying Grade II-listed grandeur with sleek contemporary design and surrounded by a private garden with a river running through it – plus some of Granny's swans to complete the bucolic picture.
Cliveden House
For her own last night of freedom, Meghan chose the Palladian pizzazz of Cliveden House outside Taplow, where Spring Cottage, a gingerbread-cute retreat, nestles into a minty stretch of the River Thames – and has scandal written into its DNA.
This is where Christine Keeler met John Profumo one sultry summer weekend in 1961 and they began the three-month affair that brought down the Macmillan government. You should plan to have so much fun you bring the house down too.
Great British & Irish Hotels 2020/21
Featured image: Lake District by Rumman Amin