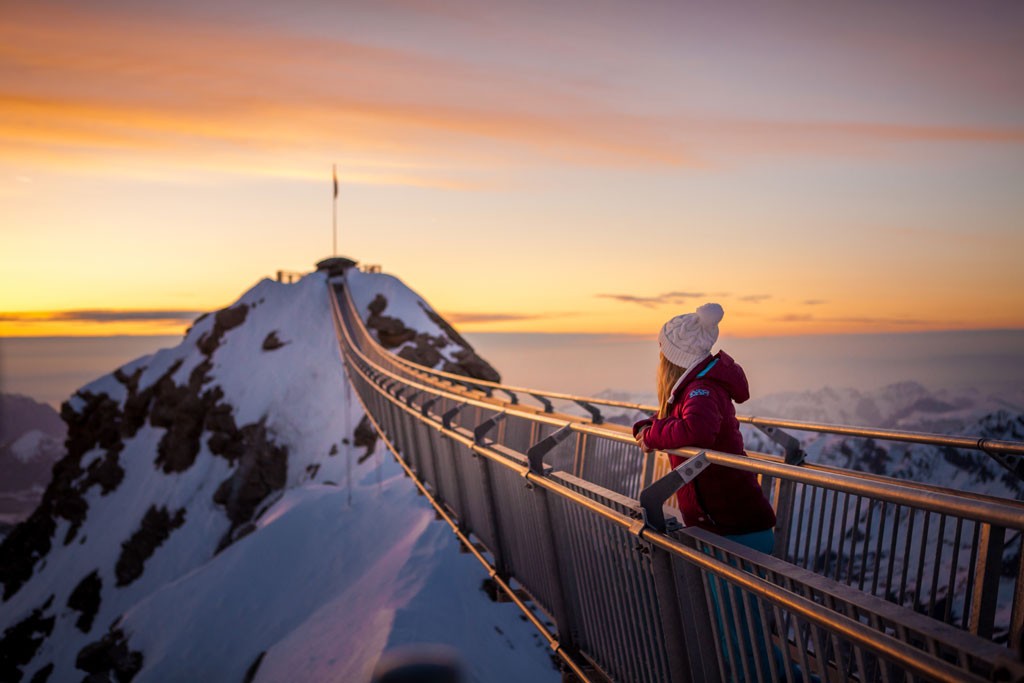 1. Brave the Peak Walk
Go for a walk you'll never forget on the first and only suspension bridge to connect two mountain peaks. Set on Glacier 3000, don't look down, just enjoy the awe-inspiring views of the Matterhorn, Mont Blanc and Jungfrau.
2. Hop aboard the Snow Bus
One of the best ways to explore the Glacier 3000, sit back and relax on this specially-designed snow cat. With room for up to 20 people, it's ideal for both young and old plus a great excuse to put your feet up.
3. Get slope ready at The Nordic Centre
Practical centrally located and with free entry for all, The Nordic Centre at Col des Mossess-La Lécherette is an essential stopover for cross-country skiers, with a free cloakroom and waxing room to get your equipment ready before setting out in skating or classic mode.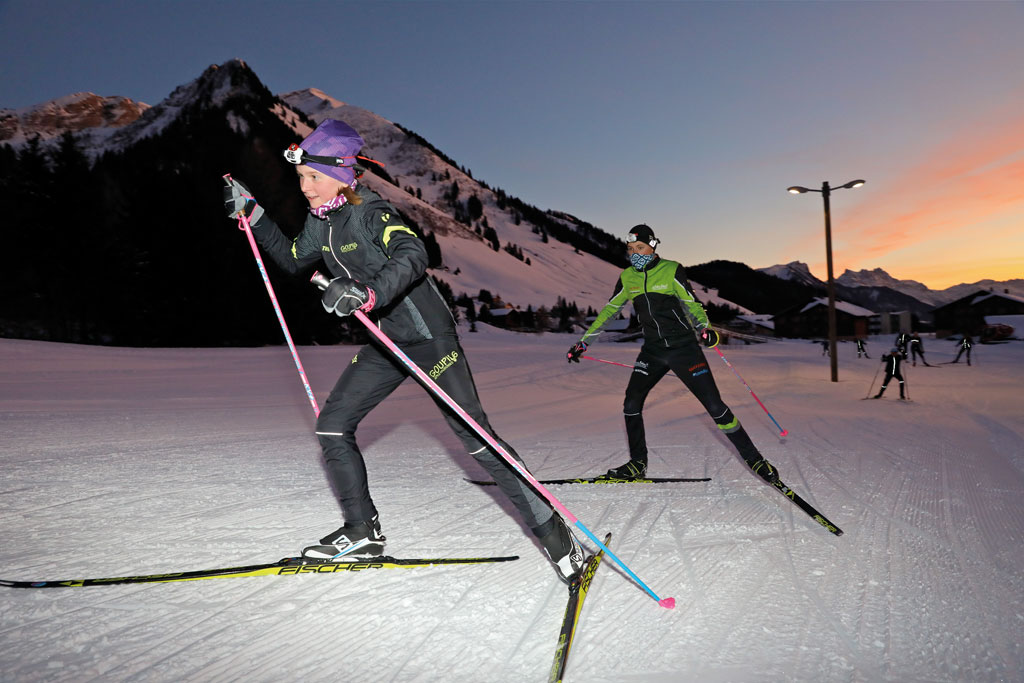 4. Snowtube in Leysin
Created by Silvio Giobellina – Olympic medal winner and bobsleigh champion – the thrilling snowtubing slopes of the Tobagganing Park are screamingly good fun. Even more so when you try looping – a 360 degree turn before landing on a big air bag.
5. Slide in the Fun Park
Swap your skis for a plastic plate and whizz down the slope at the lower end of the Ice Express chairlift on the Glacier 3000. It's brilliant for non-skiers, sledding fans and families and, as an added bonus, free of charge.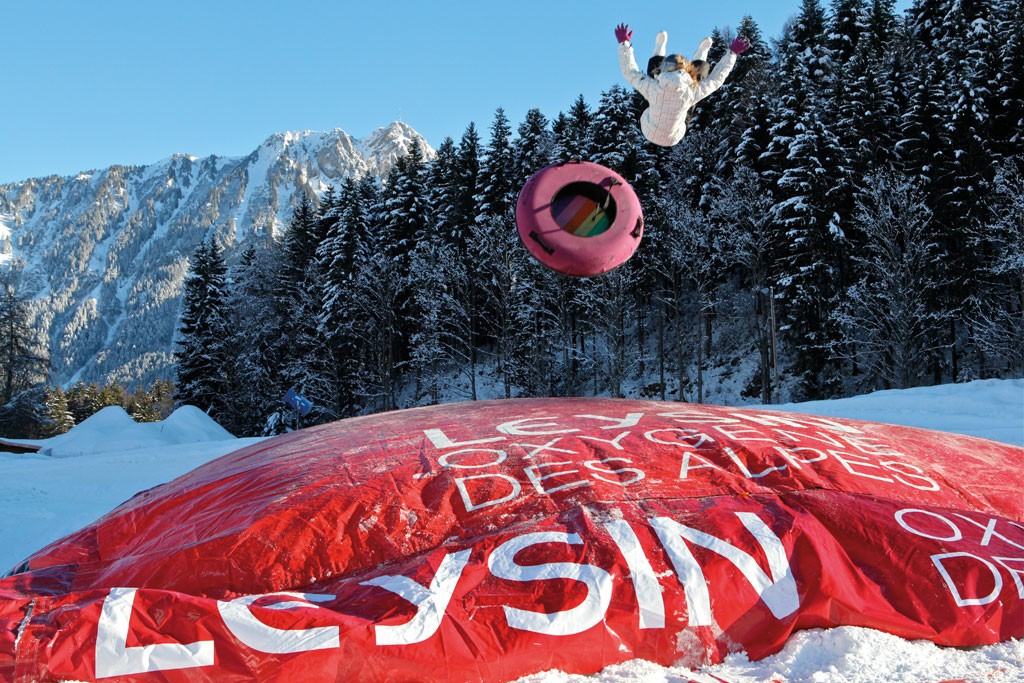 6. Learn to ski
With over 112 km of slopes, spectacular scenery and runs for all abilities, beginners are well-catered for, with dedicated areas to practice your skills. The kids' snow gardens are great for young snowbunnies experiencing their first slide in the snow.
7. Hurtle down an extreme toboggan run
Les Diablerets hits all the high notes for its fantastic tobogganning, too, with the Canton of Vaud's longest toboggan run (7km) found here. To up the adrenalin, blast down in the dark – the run is open on Wednesday, Friday and Saturday nights.
8. Give fat biking a go
Be on trend and try Europe's first dedicated fat bike slope in Villars. A mountain bike with fat tyres specially adapted to difficult terrain, brace yourself for an exhilarating 600m of downhill drop and 4,000m of snowy riding.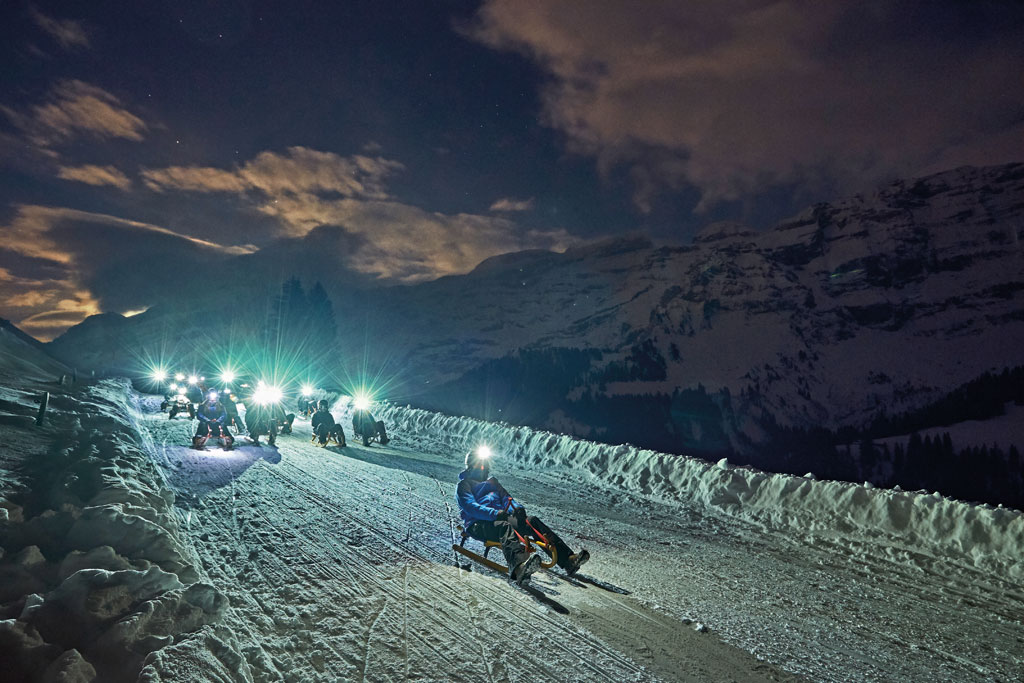 9. Tackle one of the toughest black runs in the region
Glacier 3000 has the highest slopes in the Vaud Alps. Challenge yourself with the Combe d'Audon, one of the toughest black runs in the region. Or plump for the Red Run, over eight kilometres long, with an extraordinary descent of more than 1,700 metres.
10. Night ski in Les Diablerets
Up the ante after sunset and zip up on the new Diablerets Express to the illuminated Willy Favre slope (recently revamped to Olympic standard) in Les Diablerets. As you wend your way down, take in the twinkling lights of the mountain villages below.
Q&A with Fanny Smith, Ski Cross World Champion and Olympic Medallist
Tell us about growing in the Canton of Vaud?
I grew up in Villars and still live here. I have spent my whole life skiing on this mountain. I started to ski when I was two and half years old. I used to chase my older brother on my skis – I am sure this is where my racing spirit began.
In what way are you involved in the Youth Olympic Games 2020?
I feel very fortunate that I have made a career out of doing what I love and it has always been really important to me to try and inspire the next generation of athletes. It is so special that the ski cross, my discipline, is to be held in my village and a huge honour that the track has been named after me.
What do you love about the Canton of Vaud?
The panoramic view of the mountains. It's also a great place to ski – there is plenty of variety and a good-sized area connecting several resorts. The area is close to Lake Leman and Geneva so it's really accessible but still retains its village feel, being friendly, charming and traditional.
Favourite place to ski in the Canton of Vaud?
Villars because it is my home mountain and so it has my heart. I love the feeling I get when I am coming home, driving back up the mountain after being away. I have skied this area all my life so I know it like the back of my hand.
Must-do winter activities in the Canton of Vaud? 
Of course, skiing is the obvious answer but there are many other options. My father runs a paragliding company so people can fly in the mountains. There is also one of Switzerland's longest sledge runs in Les Diablerets. We have ice skating in Villars plus the chance to ride fat bikes in the mountains. At the end of the day, I love to recover in the amazing new spa in Villars which has a wonderful view.
---