A Truly Grand Review: The Grand, York
Home comforts with an added edge of luxury? Yes, please.
City breaks aren't reserved for the south, says Charlie Colville, as she checks in to York's leading five star hotel. The Grand delivers nothing short of an utterly relaxing – and delicious – weekend getaway.
Review: The Grand, York
STAY
Tucked into a quiet corner between York's bustling station and the city centre, The Grand poses a rather impressive figure against the backdrop of cobbled streets and Roman walls. A remnant of Edwardian Britain, the Grade II Listed building was once the headquarters of the North Eastern Railway – you can still see numbers hanging over the doors of each room telling of its former life – but now caters to guests from all over the world looking for a British break served with northern hospitality. Proudly wearing its five star status, The Grand has received enough well-deserved success that it has continued to expand to include a spa, restaurant, bar, meeting room and a cookery school.
Friendliness is embedded into every corner of The Grand, from its valet attendants on the door and check-in staff to the clean-up team working the floors each morning. Expect multiple hellos, good afternoons and smiles throughout your time at the hotel.
A stay at The Grand comes with the motto 'you'll be spoiled for choice'. Guests can take their pick of over 200 rooms, suites and studio apartments (as well as a fancy Penthouse suite overlooking the city walls), stretching across two wings. Those wanting a taste of history can set up camp in the original building, whose Edwardian-style rooms promise tall ceilings and quirky porthole windows. Fonder of modern comforts? The contemporary wing, which opened in 2018, will surely not disappoint – think plush mattresses, views over the city, walk-in showers and (perhaps the most exciting feature) a rooftop apiary sat just outside. Honey, anyone?
EAT
Speaking of sweet treats: The Grand is just a short walk away from the infamous Bettys Tea Room. The tearooms have been serving handmade bread, cakes and chocolates since 1919, and now feed more than two million hungry customers each year. And it certainly live up to the hype. Sweet-toothed gluttons and eccentric tea snobs will feel well and truly in their element with Bettys' afternoon tea offering: think pots of English-brewed tea, delicate sandwiches, scones and enough cake to sink a battleship. For the full Yorkshire experience, make sure to grab a Fat Rascal (a Bettys classic) on your way out the door.
If you fancy something a little closer to home, The Grand's AA Rosette awarded in-house restaurant, The Rise, will surely suffice. The Rise serves breakfast, lunch and afternoon tea (round two?), but dinner is the undeniable star of the show. Modern British cuisine is enhanced with locally sourced ingredients, materialising in the likes of slow cooked glazed beef cheek, onion and truffle cauliflower cheese (a personal favourite) and a selection of succulent steaks. For dessert, expect deconstructed classics, from 'milk and honey' (baked honey custard, milk crumb, burnt honey marshmallow, milk ice cream, bee pollen and crispy milk) to 'rhubarb and custard' (sheep yoghurt mousse, almond tuille and fennel flower).
Finish off the night with a cocktail or two at The 1906 Bar, where you can either relax in style at the ornately decorated bar (and well-stocked back wall) or sink into one of the plush armchairs dotted around the room for a bit of privacy. Once you've had your fill, all that's left to do is roll yourself back to your hotel room and fall into a well-deserved food coma.
DO
If you fancy wearing the chef's hat for the day, you can head downstairs to The Cookery School. The Grand offers culinary classes overseen by Head Chef Tutor Andrew Dixon, with courses ranging in level from beginner to advanced. Menus cover crowd-pleasing favourites for chefs of all ages. Think pastries, breads and seafood tutorials for the grownups, and home comforts like biscuits and cupcakes for the kids.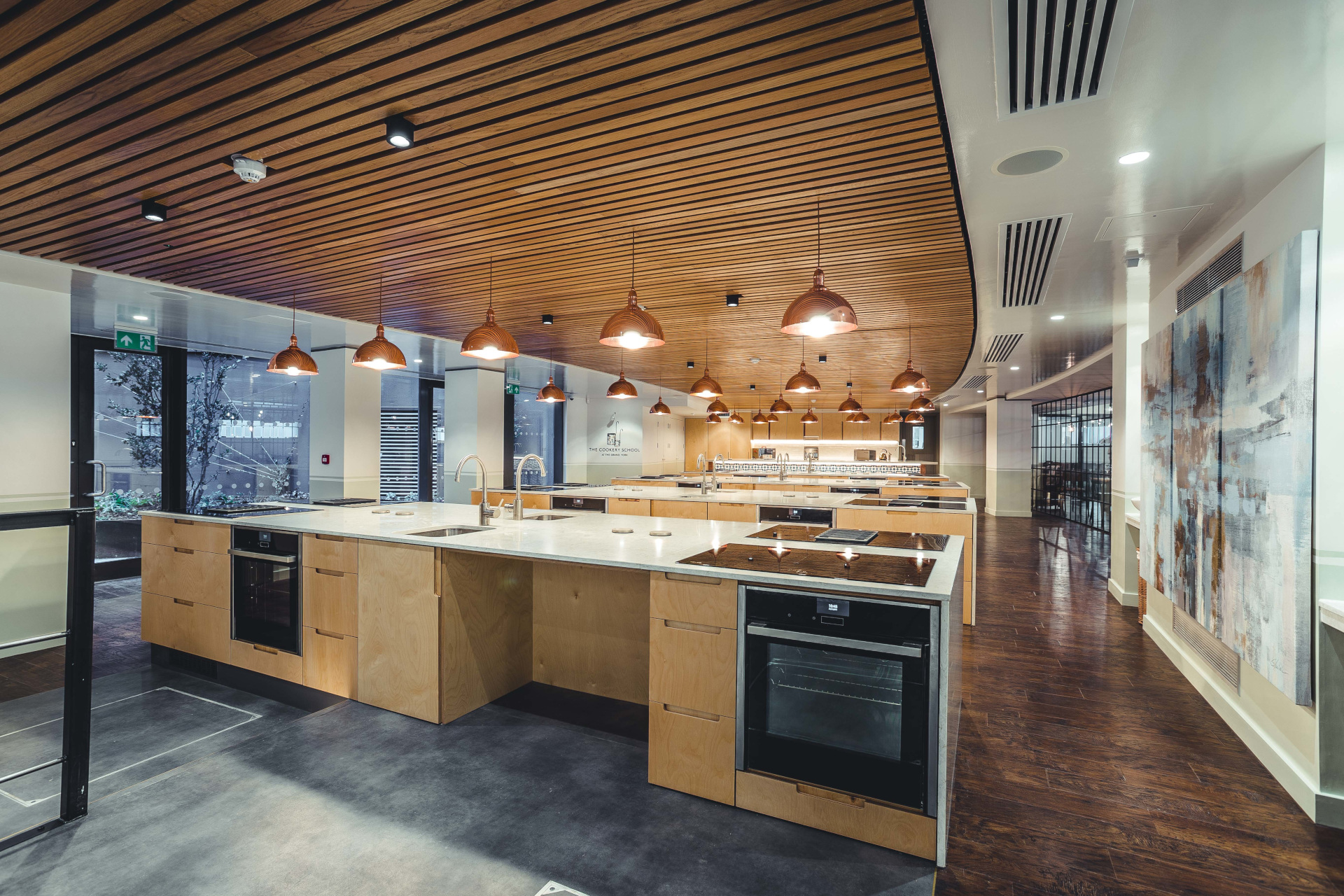 Fly it solo, reel in your partner for a dynamic duo or, if you have a bigger group, book the room for a private event – it's the perfect setting for a baking bonanza, after all.
Alternatively, step away from the heat and head to the lower levels of The Grand – in what was once a series of vaults – to the spa. Let time slow down for a bit as you lounge by the heated pool, decompress in the Nordic dry sauna or bubble away in the hot tub. For an added dose of loose limbs, book in for a massage in one of the treatment rooms. Deft hands will make quick work of any knots and aches, and leave you feeling like a happy puddle of goo.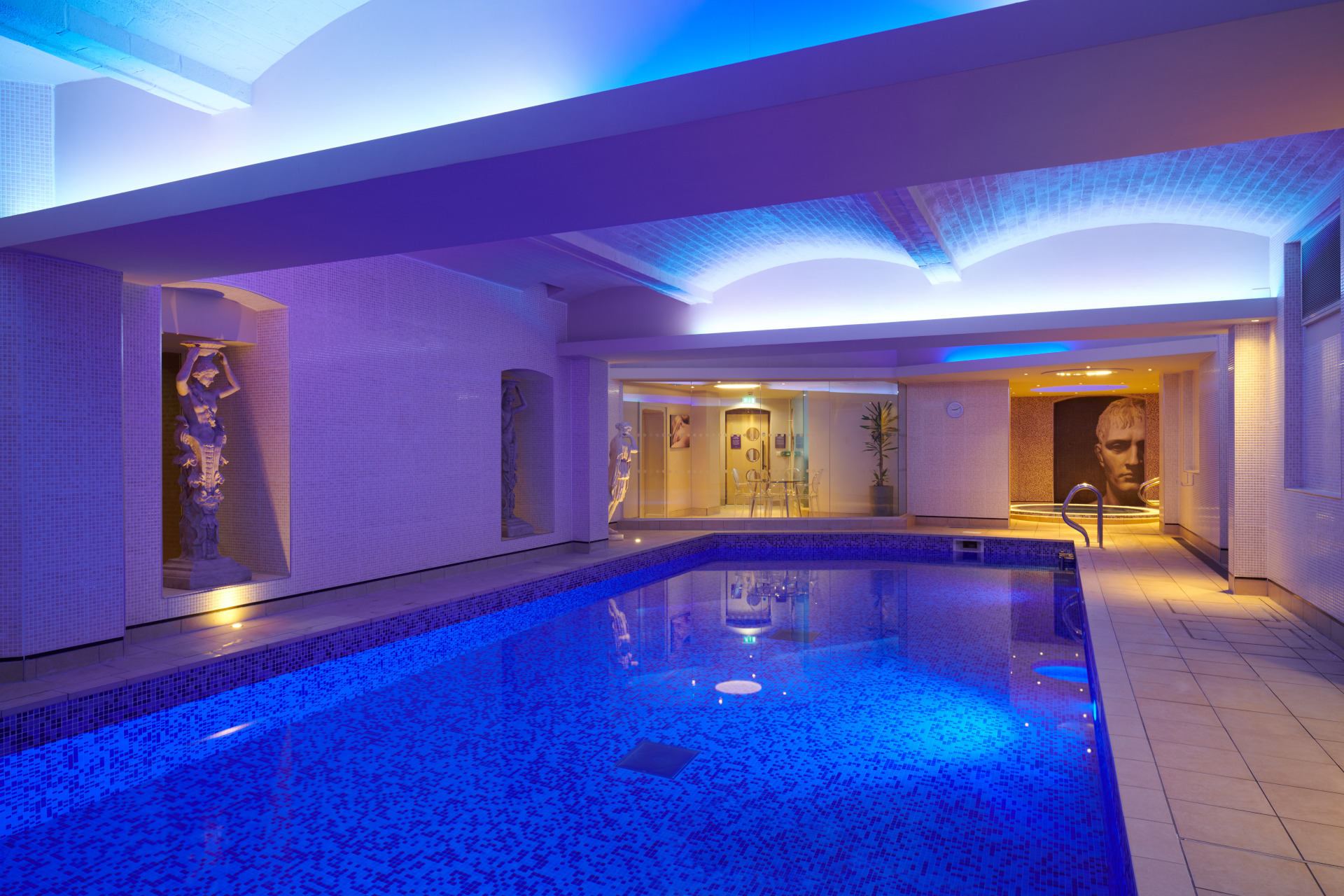 FINAL WORD
The Grand well and truly lives up to its name; from its high ceilings and sweeping corridors to its culinary castle and spa haven. Relaxed contentment is easy to find here, and made all the more possible by the people working behind the scenes as they endeavour to make your stay as smooth as possible. With the city literally just around the corner, a break at The Grand offers the perfect blend of chill time and play.
BOOK
Rooms at The Grand start from:
During high season – £269 (Room Only) or £309 (B&B)
During low season – £169 (Room Only) or £209 (B&B)
Rates based on two adults sharing a room. For more information, please visit thegrandyork.co.uk
DISCOVER MORE
The Country & Town House Great British & Irish Hotels Guide 2022/23