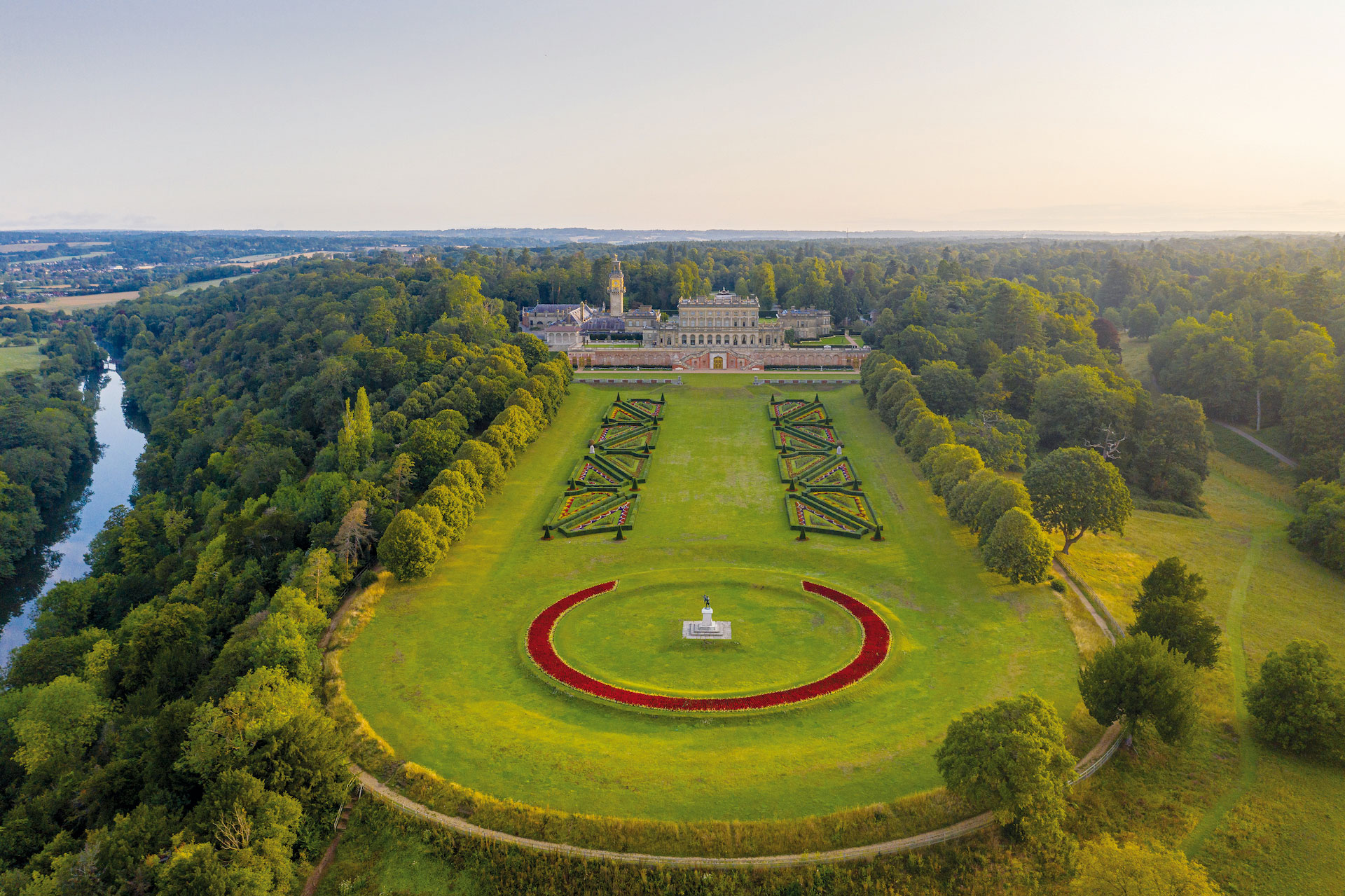 How UK Hotels Are Seizing Their Moment To Come Back From The Brink
---
It's been a tough 12 months, but this isn't the end for home-grown hotels
Fiona Duncan surveys the post-pandemic UK hotel scene and finds an ebullient can-do attitude among hoteliers. They're confident that pent-up demand will see a boom in British travel – and bright new trends. Bring it on…
Rehabilitating UK Hotels
Never in the history of British hospitality – and it's a long one, stretching back to the Middle Ages – can there have been such an extraordinary, nail-biting, confusing, challenging and at times uplifting year as the one our nation's hoteliers have just lived through.
It remains to be seen how many of the (approximately) 44,000 hotels and guest houses in the country will fail to survive the financial turbulence that's been thrown in their path. But casualties apart, there's a sense that, thanks to the pandemic, these providers of warmth, hospitality, good living and comfort have learned a great deal, raised their standards and become better operators.
So what do we want from our post-Covid UK hotels? And are they up to the task of meeting our expectations?
Absolutely, says Hector Ross, who opened the brilliant Mitre hotel opposite Hampton Court last year and is busy looking for further historic but tired hostelries to rejuvenate. 'With every lockdown comes another opportunity to improve, pivot where we can, plan ahead and remain creative. Who thought our 17th-century building would be reliant on serving takeaways and home deliveries to keep the team motivated and trying to keep some pennies coming in?'
And the future? 'I believe,' Hector says emphatically, 'that our post- pandemic guests will be flocking to hotels; that simple pampering experiences will be more meaningful, from breakfast in bed to concierge advice, and that the relaxing havens hotels offer will not be taken for granted. I also predict a surge in the "missed milestone" market – reunions, belated anniversaries, postponed weddings, life celebrations – and an urge to make up for lost time and "seize the day". Spontaneity and living for the moment will feature strongly in travel decisions. Hotels will be a source of joy more than ever: places to forget the past and have fun.'
Yes, fun, agrees Jeremy Goring, CEO of The Goring. 'We feel it our duty to facilitate fun, togetherness and conviviality in 2021 and it's certainly something we are being asked for more and more. We've already cornered the market for lavish, bespoke weddings and for 2021 we plan dinner dances with fabulous cocktails, family reunions captured by a top portrait photographer and the reopening of our exotic Secret Garden for perfect peace – accompanied by a bottle of Blanc de Blancs of course. After a year of lost memories, let's celebrate.'
London hotels such as The Goring have been hardest hit, with occupancy levels between lockdowns as low as ten per cent. Even when travel to the UK becomes easier, they know they must do more than in the past to appeal to the staycation market rather than relying on overseas visitors.
Andrew Coney, general manager of The Hari in Belgravia, senses that, post-vaccination, guests will want 'to escape and be pampered. Within the luxury sector, no one allows Covid to be an excuse for a diminished experience. People will undoubtedly want to feel safe but they will look to us to take measures that don't impede the overall luxury experience. By joining forces with partners in retail and the arts, we believe we can offer our British guests just what they crave.'
What else will we crave? Will we slip back into our old ways, grabbing our pleasures where we may but not really savouring them? No, says Andrew Stembridge, who runs Iconic Luxury Hotels, comprising Chewton Glen, Cliveden, Lygon Arms, 11 Cadogan Gardens and the new Mayfair Townhouse. He believes the pandemic has helped us rediscover the glory of our landscape and that countryside holidays will take the place of short breaks, to which he's responding with a variety of activities and a range of dining options, especially outdoors.
'Everything has changed,' he says. Traditional holiday seasonality has now been broken; 'flexcations', where work on laptops and in online meetings form part of a leisure break, are becoming the norm; and while high standards are still required, simplicity is the new luxury. 'We set up a pop-up wood-fired pizza restaurant in the kitchen garden at Chewton Glen last summer and it was a phenomenal success. It felt very continental eating under the vines and enjoying the last of the evening sun, and whilst the parents finished off a nice bottle of wine, the kids were making a beeline for the ice cream bike.'
Andrew's beady eye has noticed a couple more trends arising from lockdown. 'As many people have added a dog to the family, demand for dog-friendly properties is high. And flexibility in cancellation policies is also here to stay.'
From now on, there will be an element of trust involved in every UK hotels stay, but what has never been in doubt is the flexibility of the industry and its ability to wear its battle scars, which are deep, with grace and dignity. Once the pandemic is finally over, it has every intention of coming back stronger than ever.