On the lookout for the best winter sun destinations? See our pick of the top 3 luxury hotels in Asia; perfect for a New Year getaway, or some much-needed winter sun.
1. ALILA VILLAS Uluwatu, Bali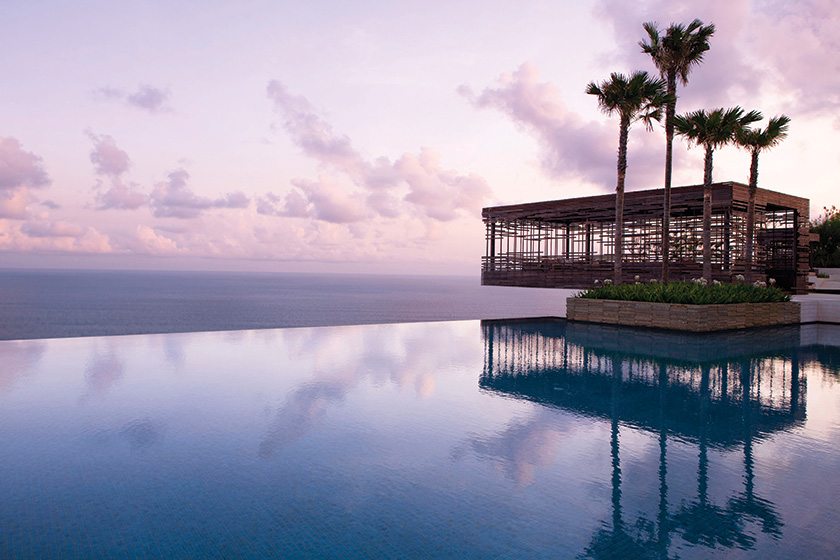 In an end of the world location, majestic on Uluwatu's limestone cliffs, Alila's flagship property presents 65 sublime pool villas, where gorgeous aesthetics and sophistication are flawlessly married with a strong environmental and sustainable commitment. This über-contemporary, all-white property, built semi-open and palatial, comes crafted with locally sourced materials, like terrazzo stone, volcanic rock and recycled timbers. Floor-to-ceiling sliding glass windows maximise the sea breezes and views of the private pool and plush daybed cabana. Sensuous indoor-outdoor bathrooms indulge with multi-jet showers and his 'n' hers vanity zones with all-natural spa amenities, signature products from the in-house Spa Alila. Further indulgences cover round-the-clock butlers, with graded service levels ranging from 'private' to 'eco-conscious', a jaw-dropping, 50-metre cliff-side pool and fine-dining restaurant with walls covered in over 3,000 antique Javanese batik hand-stamps. Bespoke activities focus on indigenous culture and natural beauty; highlights cover Balinese cooking classes and pilgrimages to neighbourhood Hindu sea temples. The villas are a couple's ultimate bliss-out; surfers, however, will appreciate Uluwatu's awesome, world-class surf breaks – ask the concierge for insider tips on the local surfing scene. Words by Samantha Coomber. 
Book it: One-bedroom pool villa rates start from $885.
alilahotels.com/uluwatu
2. LUX* Hotel, Lijiang, Yunnan, China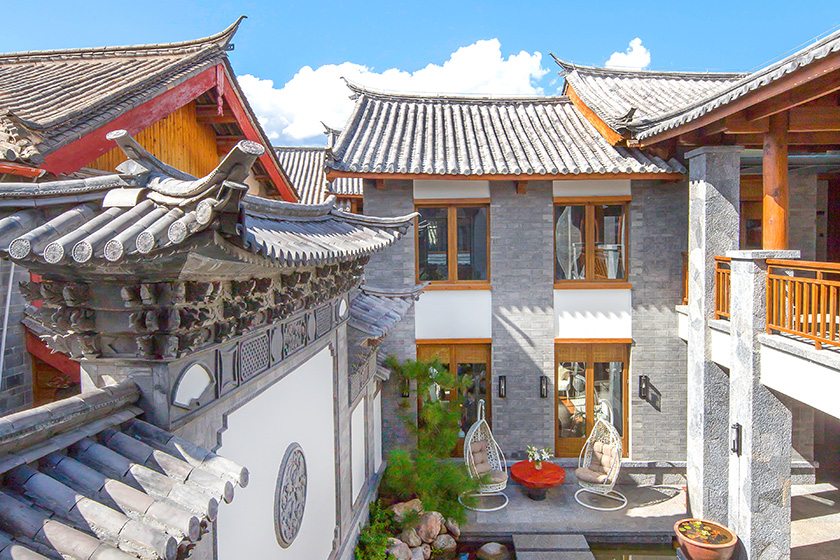 LUX* hotels, known for their Indian Ocean beach resorts, have opened a string of boutique hotels along the old Tea Horse Road in Yunnan, China. The first opened was the LUX* Hotel in Lijiang, a beautifully preserved ancient town in northern Yunnan. Located just inside the South Gate, it is ideally situated to explore the town with its cooling narrow waterways, labyrinthine cobbled streets and traditional buildings – just remember to take a guide or the hotel's name card in Chinese and a good map. It's easy to get lost and very little English is spoken here. The 30-room hotel, in a lovely replica courtyard house, is a tranquil retreat after the bustling town. The rooms are calm and cosseting, with every modern amenity provided. Outdoor adventures can be arranged, including treks and horse-riding in the Snow Dragon Mountain range overlooking the town, and trips to local villages belonging to the Naxi minority people. Or experience golf at one of the highest courses in the world, where the ball travels 20 per cent further than at lower altitudes.
Book it: B&B from £148. luxresorts.com
3. Phum Baitang, Siem Reap, Cambodia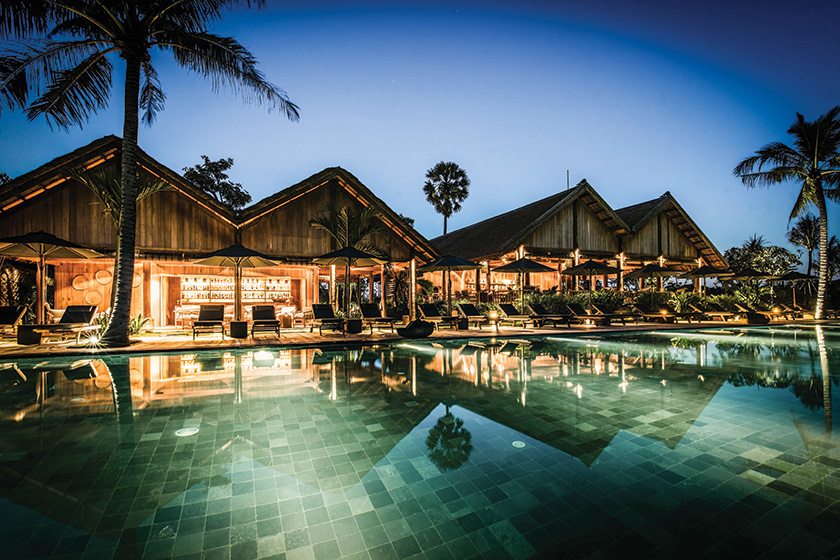 Dawn at Angkor Wat could thrill anyone. Anyone, honestly, even the most jaded, been-there traveller. As the sun rises and the tall, lotus-shaped towers of Cambodia's 12th-century temple complex gradually become visible, it's easy to imagine the delight and disbelief of French explorer Henri Mouhot when, in 1860, he came upon this vast site, entwined in roots and almost swallowed whole by the jungle. But after you've spent several hours in his footsteps, it's a relief to jump into a tuk tuk and get back to Phum Baitang. Cambodia is hot and humid, even from November to March, which is the best time to visit. And Phum Baitang – with airy villas on stilts arranged around paddy fields complete with water buffalo and a raised wooden walkway linking the lovely main pool, bar and spa end with the restaurant, shop and cigar-room end – is just super-cool. It's the perfect place to drop. And also the perfect launch pad. Nearby Siem Reap is just 15 minutes away. Don't miss the pale blue or mint-green lacquered coconut shells at Louise Loubatieres (louiseloubatieres.com), or a giveaway organza dress from Lacroix-trained local star, Eric Raisina (ericraisina.com). Secret gems abound.
Book it: Cazenove+Loyd offers seven nights from £1,800 pp B&B, including flights. cazloyd.com
READ MORE: Your guide to a weekend in St Petersburg
---