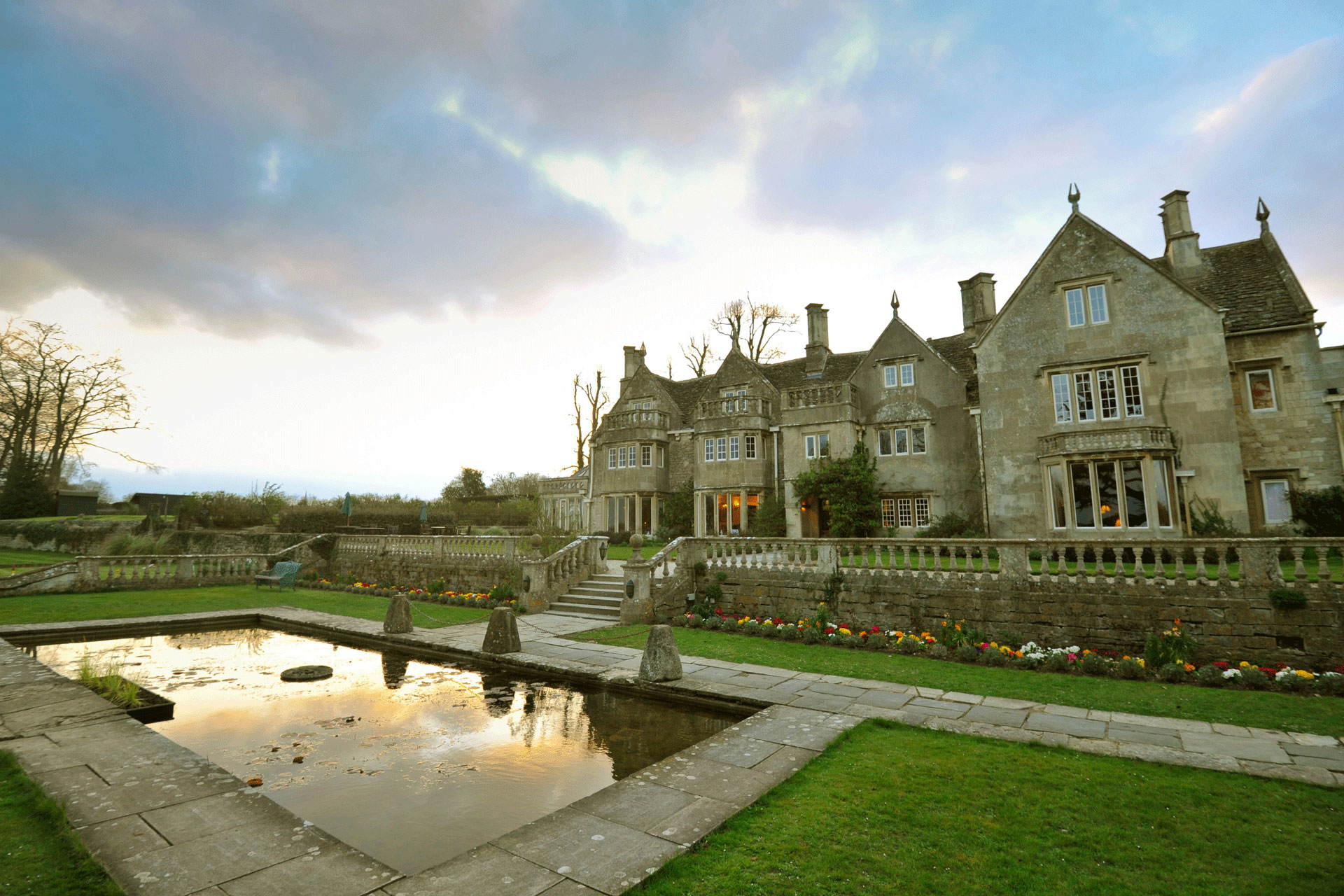 Review: Woolley Grange Hotel, Bradford-on-Avon
---
Find your home away from home this season
It's official: 2021 has been the year of the British staycation. Looking for the perfect family escape for your next minibreak? Check out Woolley Grange in Bradford-on-Avon for a family-friendly countryside retreat.
Woolley Grange Hotel Review
STAY
Woolley Grange is a beautiful Jacobean manor set in 14 acres of grounds on the edge of the Cotswolds in Bradford-on-Avon, close to Bath. Part of the Luxury Family Hotels group, this is a family-friendly holiday for people who want to have a grown up break; think classic British countryside manor with all the pomp, flair and gilt finishings you'd want from a Cotswolds minibreak, with a side-helping of little extras to ensure the kids have a grand old time, too. With a kitchen garden and a restaurant serving up the freshest local farm fare, a walled garden for exploring, an open-air pool and a host of outdoor activities for younger guests, there is plenty to keep the whole family busy. Rooms vary from fun bedrooms tucked in eaves to spacious, tastefully decorated grand suites. Sleeping arrangements can be tweaked to suit your family's needs, with twin rooms and extra beds available on request.
In line with current social distancing measure, there is a one-way system in operation through certain areas of the hotel, with hand sanitiser at every entrance and exit, plus near all the play equipment throughout the grounds.
DO
In the current climate you may wish to make your staycation a true staycation and spend your break in the hotel grounds. There are few hotels better equipped for this. There are countless outdoor pursuits for younger guests, from ball sports and a trampoline, pond fishing, a walled garden for exploring, plus movie nights and a full schedule of activities from pesto making to crafting. If you do want to venture out there are numerous walks straight the estate and Bath is a short drive away.
EAT
When it comes to dining, the food served up in The Orangery and the fine-dining restaurant is made from locally sourced ingredients, largely from the hotel's kitchen garden. The children's menu is varied and healthy, with options for every palette, served up by a professional and friendly team who understand how fine dining with kids works (or doesn't, as the case may be). Menus are available via QR codes to limit the spread of germs and while slightly limited there is more selection than many kitchens are offering at the moment. Favourites from our stay include the octopus starter and always, always the local cheese plate to finish. You can eat as a family or put the kids to bed and dine downstairs with sight of your children on a video monitor.
THE FINAL WORD
This strikes the perfect balance between making young guests feel like the whole holiday is centred around them, while offering a luxurious, comfortable country retreat for grown-ups with childcare options and fine dining options on-site.
BOOK
Rooms from £159.00 B&B per night. For bookings, call +44 (0) 208 0765555 or visit luxuryfamilyhotels.co.uk | woolleygrangehotel.co.uk