Marshmallow maker Oonagh Simms (aka The Marshmallowist) has teamed up with North Yorkshire's Middleton Lodge Estate as part of their #MadeAtMiddleton series to run an exclusive workshop. Here, she tells us why crafting is having a moment in the UK, and how you can get involved.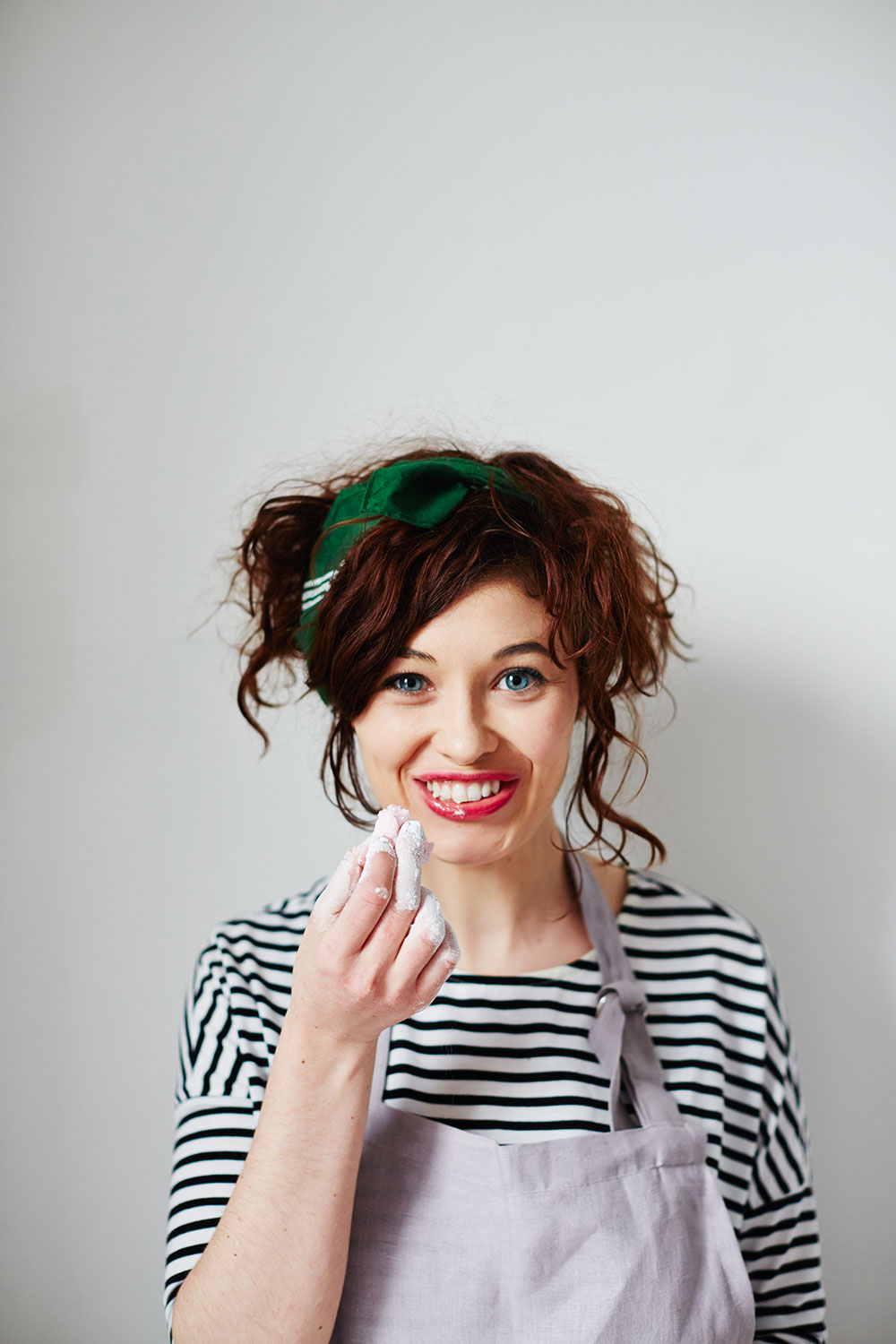 The Marshmallowist Oonagh Simms Q&A
1. Artisan making & crafting is going from strength to strength in the UK – why do you think this is and what do you predict for 2018?
I think consumers are becoming more conscious about provenance- they want to know how something has been made and what has gone in to it. I also think that although it's taken some time, consumers are willing to pay a little more for a craft product. I think increased personalisation and bespoke products ( particularly in food) will be huge in 2018- we already get so many requests for bespoke marshmallow flavours that we're launching a constantly changing 'limited edition' box with our favourite bespoke flavours in for some of our key stockists.
2. How did you get into your field? What is the process from idea to inception?
Well, I originally trained in chocolatier and patisserie. I adored every early morning, burnt fingered, flour faced part of it. When I returned to London I worked for a luxury chocolate company but I loved experimenting with confectionary for myself. In Paris, fruit marshmallows were a common sweet treat in patisseries and luxury food stores- but not in the U.K. I loved them and spent evenings playing with different flavours- inspired by cocktails or unusual desserts pairing herbs and spices with seasonal fruits. The marshmallow recipe I created is perfect for carrying flavours because it doesn't use egg white and is soufflé like in texture so you can taste the different layers and notes of the flavour develop as you eat them. I managed to blag a weekend market pitch on Portobello Road and began selling my marshmallows. I would make them when I got home from work and sell them on a Saturday. At first it was just a way of me testing new marshmallow flavours (and making a bit of extra money) but very quickly the marshmallows started getting lot of attention- Vogue Magazine, Harpers Bazaar, the BBC. Very soon Harvey Nichols asked if they could start stocking them. That was 5 years ago and now I have my own bakery, a small team of Marshmallowists and we're growing more than I could have ever imagined
3. What's the best thing about 'making your own'?
I couldn't be happier being a chef, creating my own products and growing a company from the love of food and I think that comes through. I didn't start this as an entrepreneurial project. It was always about the food. That's the most important thing
4. Do you predict a further shift toward craft businesses in the UK for 2018?
Definitely- it's been really exciting to be part of a growth market and to meet so many makers/ producers. When it comes to this industry. Anything that encourages people to become more conscious consumers and question what actually goes into their food should be celebrated
5. Are there any other crafts/projects you do as a hobby?
Before I started my own company I didn't realise how multi- skilled I would have to be- I have have had to build my own stands for festivals, take the photographs and art direct our Instagram account. Running the business has made me realise how passionate I am about good design I have started a photography course and I'm planning on developing this skill in the New Year.
Find out more about middletonlodge.co.uk. 
---