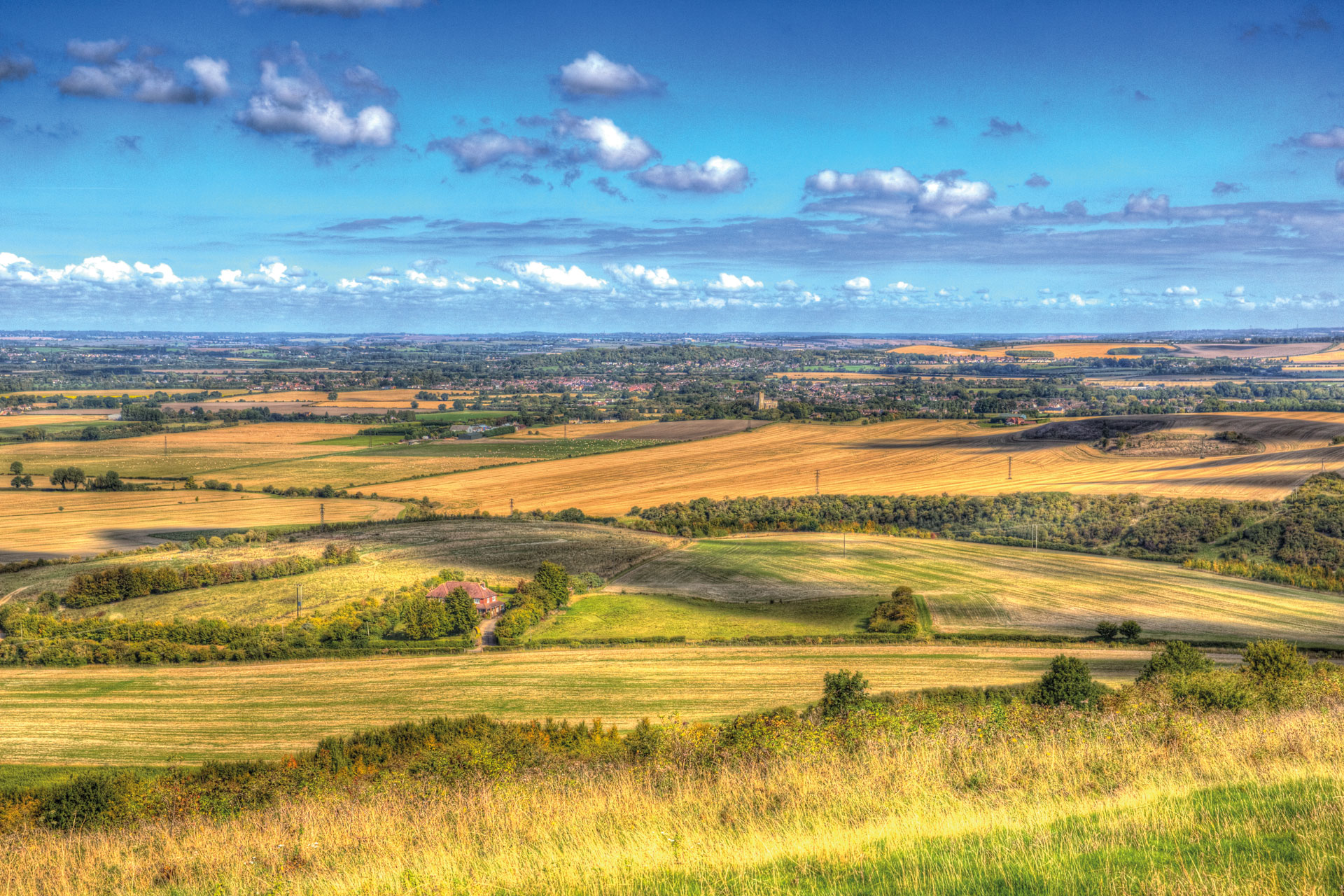 Let's Move To Great Missenden
---
Discover pretty period cottages and down-to-earth pubs
Anna Tyzack explores this picture-perfect Buckinghamshire enclave
It's easy to see why the author Roald Dahl fell in love with Great Missenden when he moved to Buckinghamshire in 1954. The village is quintessentially English, with pretty period cottages, independent shops and down-to-earth pubs. Dahl could also walk straight out into the Chiltern hills from his home, Gipsy House. Today, Great Missenden still offers the antithesisof urban living, with quiet streets lined with beech trees and plenty of green space – yet its 45-minute rail link into London Marylebone makes it a viable base for those working in the capital.
'It's somewhat of a commuter's secret – deep in the Chilterns yet less than 40 miles into central London,' explains Jemma Scott of The Buying Solution agency. For the same money as a family house in London, you can have a larger garden and more bedrooms, adds Andrew Dollemore, manager at Hamptons International in Great Missenden. 'The commute into London is so quick – why wouldn't you move here?'
Since the start of the pandemic, a growing number of families has been asking themselves this question. Hamptons has seen a 36 per cent increase in new buyers in 12 months, plus a high level of offers and transactions, with several properties fetching more than their asking price. 'People are being far more black and white: the uncertainty surrounding Brexit put a brake on the market but now we've got very strong buyer demand with people wanting to get on with their lives,' observes Dollemore.
London leavers moving to Great Missenden can enjoy the complete package of a city job and access to everything the capital has to offer, plus an outdoorsy home life surrounded by green space. 'It makes even more sense now people don't need to be in the office every day,' says Dollemore. The London train link is more reliable than other commuter lines, he says, with no run on seats, and the village is within striking distance of all London airports and the West End. Amersham, Chesham, Beaconsfield and High Wycombe are useful nearby centres.
But why head elsewhere when the village and its surroundings are so genuinely picturesque that they have featured in Midsomer Murders and the Vicar of Dibley? 'The area is hilly and beautiful with numerous lovely walks in woodland and great mountain bike trails and bridleways,' confirms Ellie Bishop, who left London for Great Missenden last year, with her husband and two young children.
The Bishops have discovered numerous local gems: Fan Fan, the new pizzeria on the high street; Wild Kite, a wine bar opposite the station; and the farm shop at Peterley Manor Farm in Prestwood, where the Duchess of Cambridge is believed to have bought her Christmas tree last year. There's a vibrant tennis club, pools in Amersham and High Wycombe, a wide array of holiday camps and weekend clubs and, of course, the Roald Dahl Museum.
For families such as the Bishops, the local schools are a major attraction. 'The area is renowned for its excellent educational facilities, including Dr Challoner's Grammar School for boys in Amersham and High School for Girls in Little Chalfont,' explains Mark Rimell, a director in Strutt & Parker's country house department. 'In fact, the Chiltern Hills aside, the schools on offer are probably the major draw to this part of the world, with the area boasting some of the best grammar schools in the country as well as first-class public schools.'
Great Missenden also offers a good state primary, while prep schools Godstowe, The Gateway and Caldicott and Swanbourne House are all within a short school run. Nearby public schools include Eton, Harrow, Stowe and Wycombe Abbey.
The market for family houses in Great Missenden and the chocolate box villages to the north, such as Little Kingshill, Pednor, The Lee, Lee Common and Ballinger Common, is strong this autumn, according to Mark Crampton of property finders Middleton Advisors, yet it's still possible to buy a four- or five-bedroom house with a large garden for under a million. 'Village houses are flying off the shelves in the £850,000 to £1.5m range,' says Scott. Period properties with a few acres outside the village will cost more than £1.5m, with best-in-class country houses selling for upwards of £3m.
'There has been competition through the summer, which has pushed prices up,' confirms William Furniss of Knight Frank. 'We're now achieving better results than we were pre-lockdown.' Other popular villages, according to Rimell, are Great Hampden, Little Hampden, Hyde Heath and Chartridge.
For potential buyers, the elephant in the room is the planned HS2 railway line, which emerges into the countryside not far from Great Missenden – although according to Dollemore the market is no longer impacted. 'The houses it affects have already been compulsorily purchased,' he says. That said, Crampton warns that careful research is needed before buying in the area, as many homes have been blighted by it.
For the Bishops and other families moving out of the capital, Great Missenden offers the type of country life you'd expect to find further out in the Cotswolds. 'Beyond the village there are little enclaves that are unbelievably remote,' agrees James Shaw, of Prime Purchase. 'When you're out walking or riding it's hard to believe you're only 40 miles from London.'
Featured Image: Getty Images
DISCOVER MORE: