From quaint village houses to large gothic mansions, we've got the low down on the best properties available in the popular county right now… 
1. The Old Rectory, Chelmsford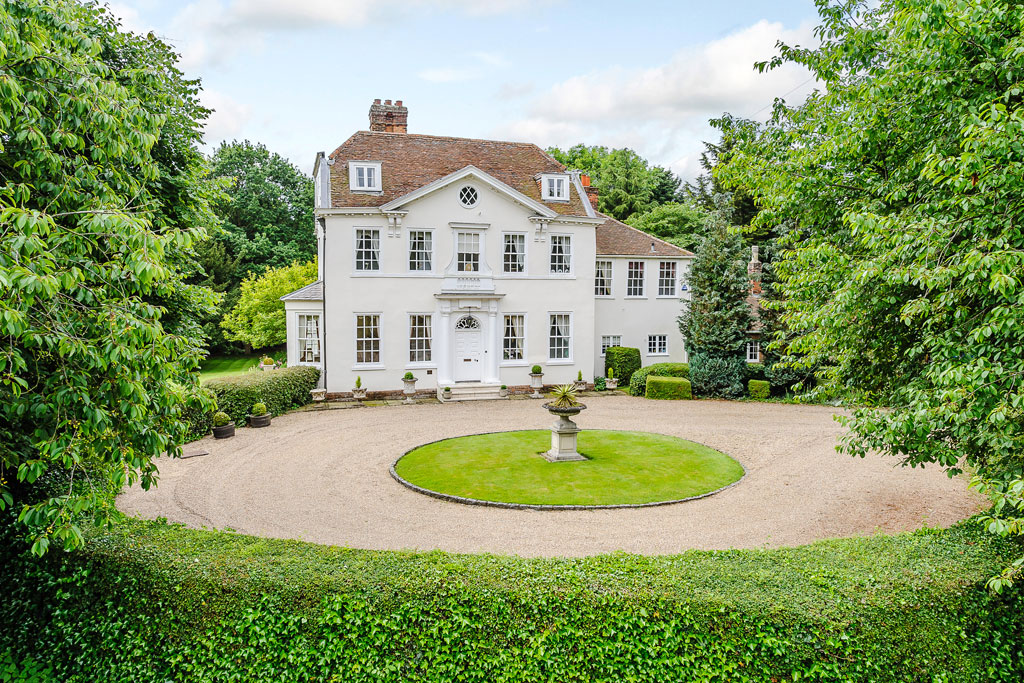 Dating back to 1765, this impeccable Grade II listed Georgian property would make a superb family home. We particularly like its high moulded ceilings and sash windows which offer fabulous views over the paved terrace. Its tree-lined driveway and triple garages are just two of the reasons we want to move in right away. Available through Knight Frank for £1.75m.
2. Fitzwalters, Brentwood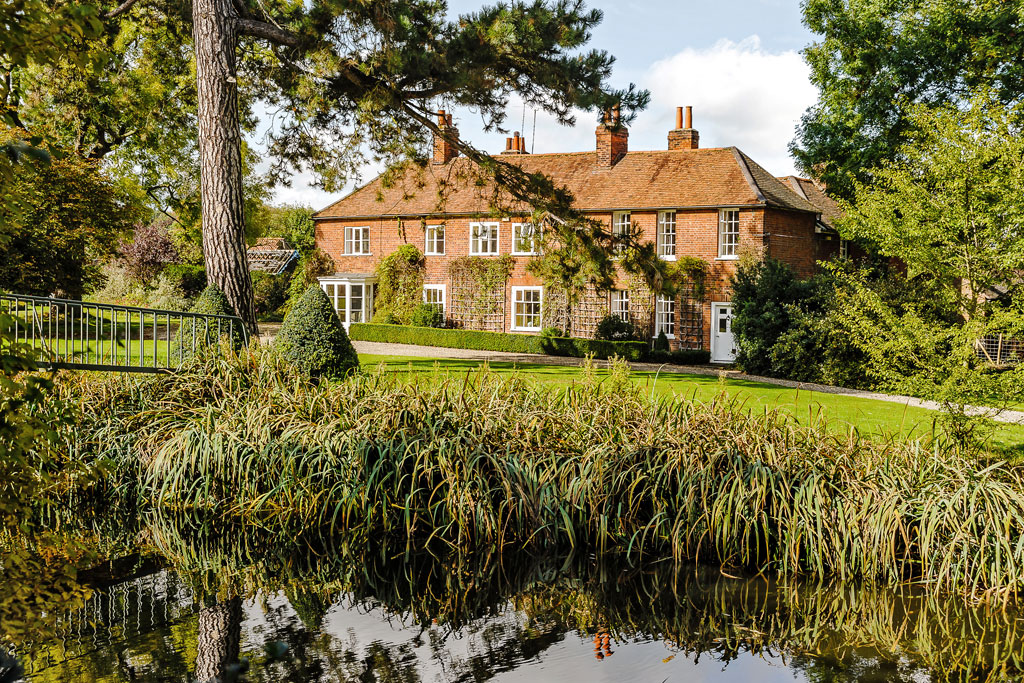 A seven bedroom house sits on 5.3 acres of land inside the Essex countryside. Owned by the same family for over a century, the house offers private living as the impressive property is nestled at the end of a half-mile long driveway. Perfect for families, the home features his and hers walk-in dressing rooms as well as a luxurious master suite. Available through Beresfords for £3.25m.
3. Ripley Grange, Theydon Bois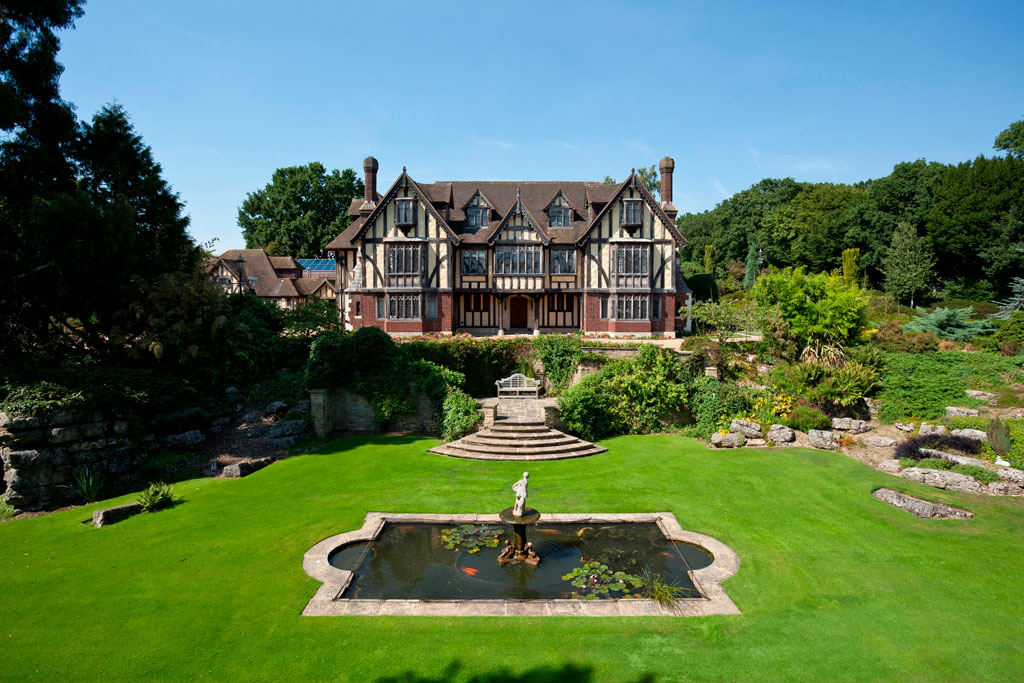 This unique country house sits nearby the renowned Epping Forest and features wonderful countryside views. The Elizabethan style property has been brought into the 21st century and now features a magnificent leisure complex including a gym and large indoor pool. Its abundance of outside space makes for the perfect summer entertaining venue. Available through Savills for £7.95m. 
4. Nazeing Park House, Waltham Abbey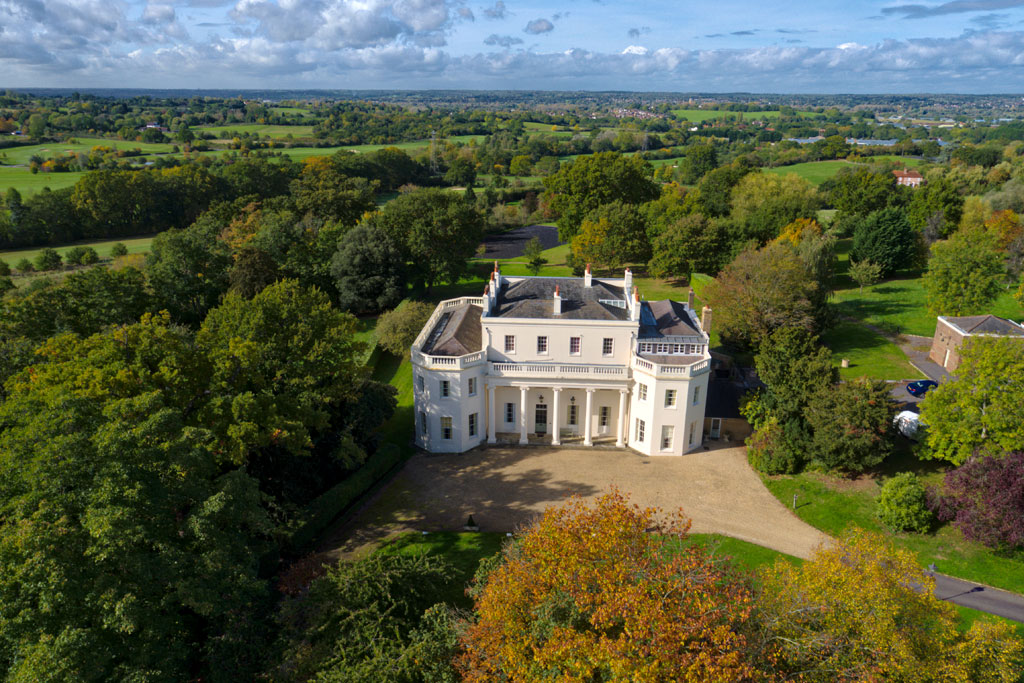 A 12 bedroom house sits inside a private and secluded location between Essex and Hertfordshire. Sitting on 68 acres of land, the Grade II listed 18th century country residence features a separate coach house which is perfect for guests to stay in. Its white exteriors, large balcony and two cellars make this property hard to beat. Available through John D Wood & Co for £8.75m.
5. The Bower, Gilston Park House, Gilston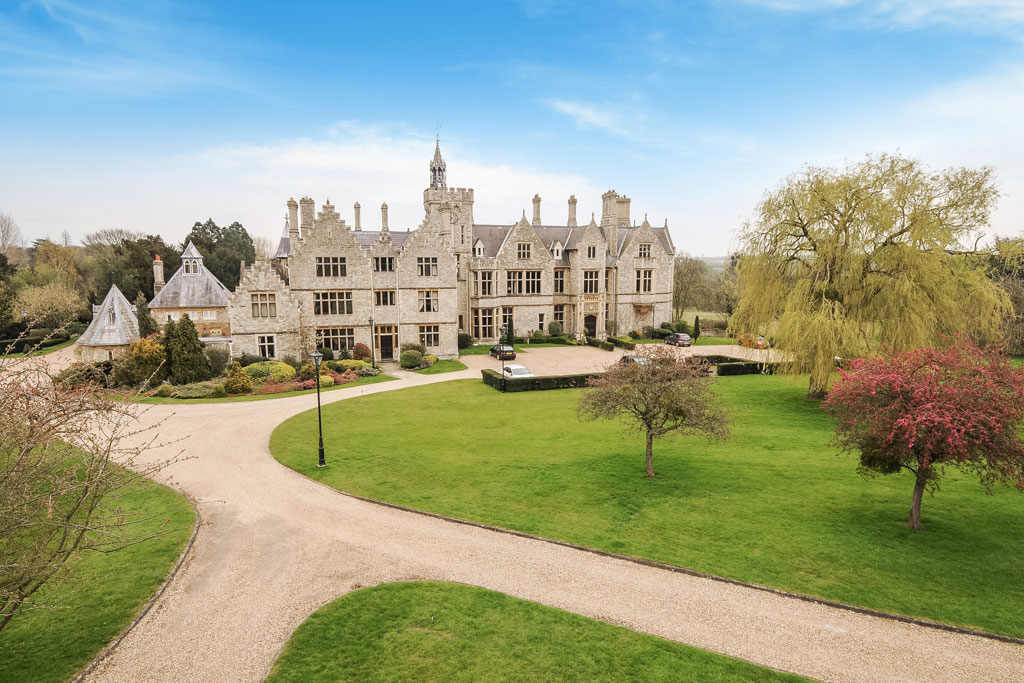 Inside the lovely village of Gilston sits an exquisite 19th century baronial gothic mansion. Its beautiful gardens are one thing we love, as are the 13 acres of ground it sits on which comprises of a tennis court and a lake. With easy commutes to London, we can't think of anywhere else we would rather live to get away from the hustle and bustle of city life. Available through Savills for £775,000.
10 of the Best Wild & Windswept Properties on the Market Right Now
 6. Jenkins Farm, Braintree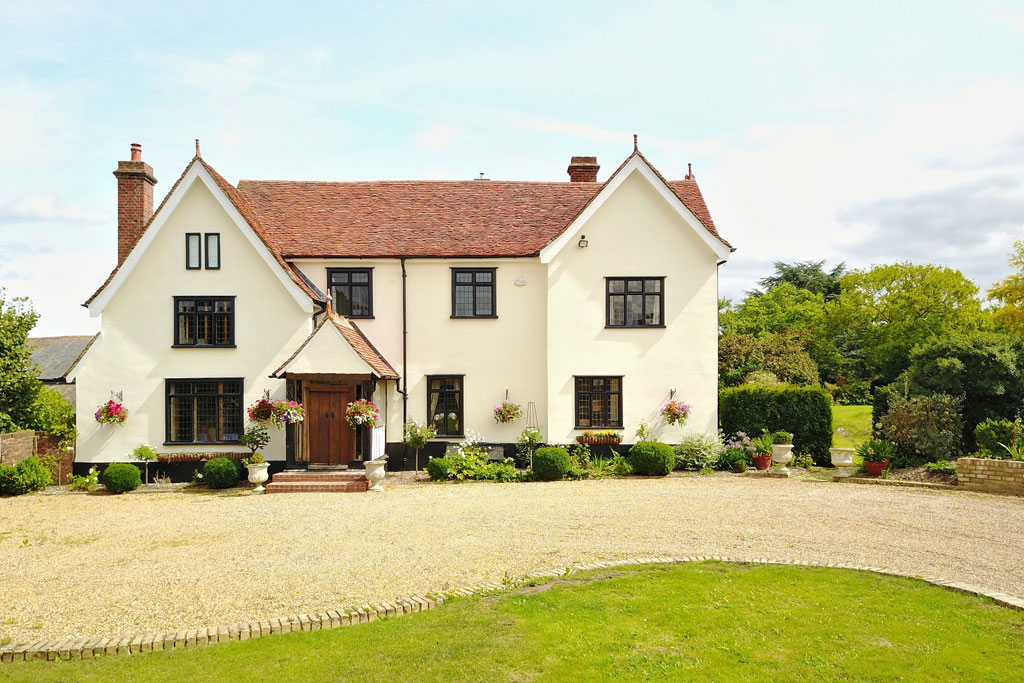 This immaculate former Hall House dates back to the 14th century offering the perfect balance between modern and country living. Offering fantastic family-living potential, the house features 5 bedrooms, four en-suites and sits on 1.65 acres of beautiful gardens. We can't stop dreaming of coming home here in the summertime… Available through Jackson Stops for £1.17m.
7. Reed House, Great Chesterford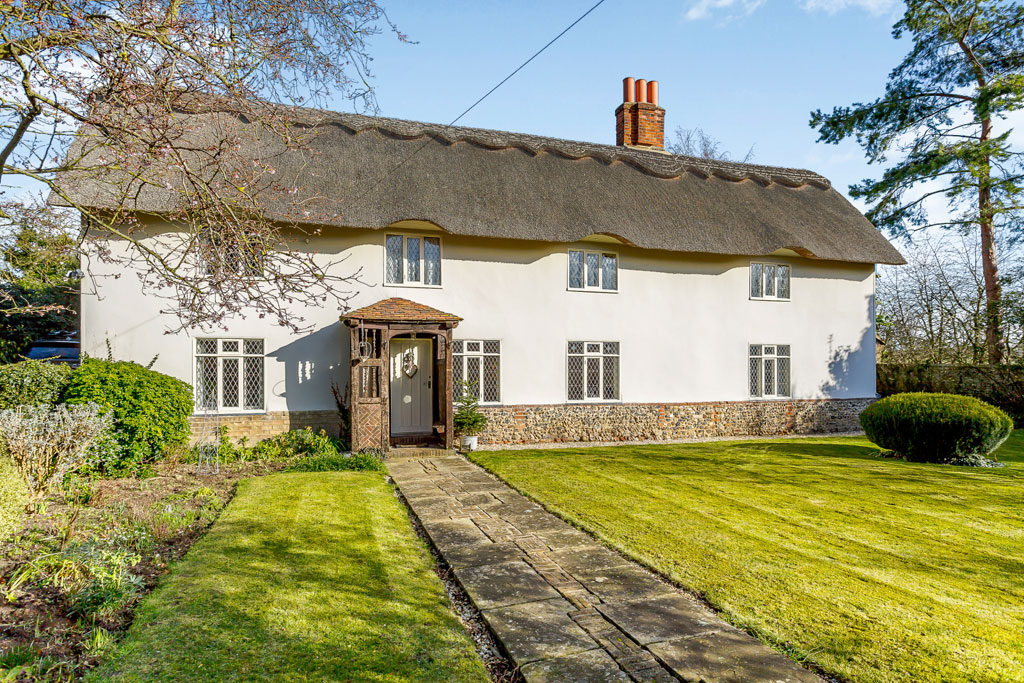 This adorable cottage is a hidden gem close to the village of Saffron Walden. The property can be accessed through its brick and cobbled driveway and features beautiful gardens. If this isn't countryside living at its best, we don't know what is. Available through Arkwright & Co for £1.8m.
8. Barling Manor, Southend-on-Sea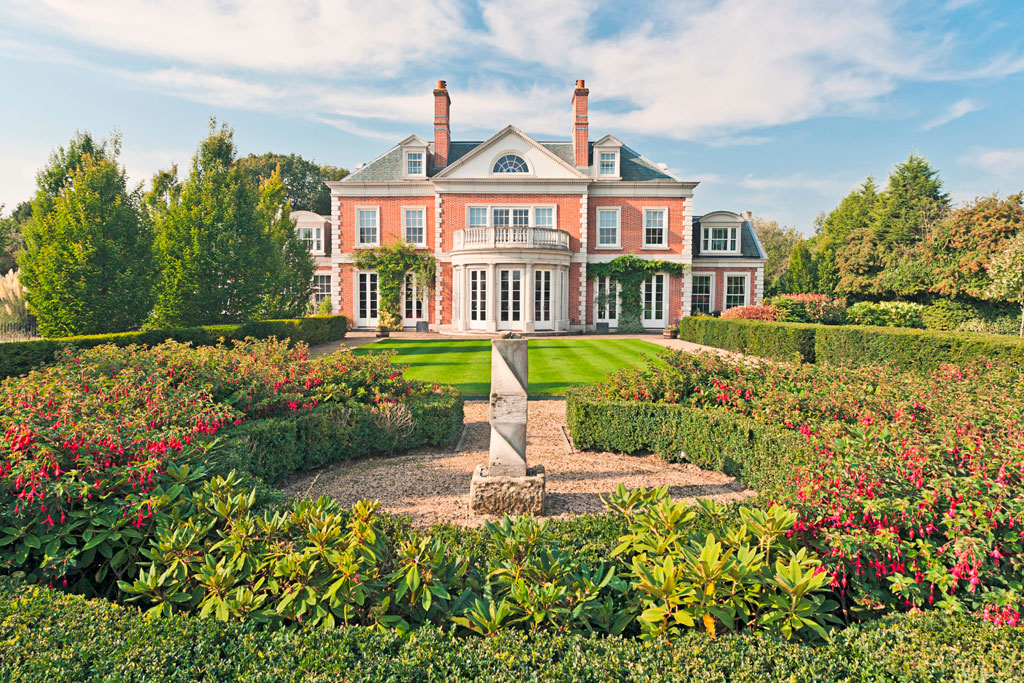 An exquisite architectural gem sits in the village of Barling, 6km north of Westfcliff-on-Sea. The Queen Anne style house sits on 2 acres of landscaped gardens and offers spacious, modern living over three floors. Its pool house is our favourite which is connected to an in-ground swimming pool, as is its terrace which is perfect for alfresco dining. Available through Savills for £4.25m.
9. Old Forge, Saffron Walden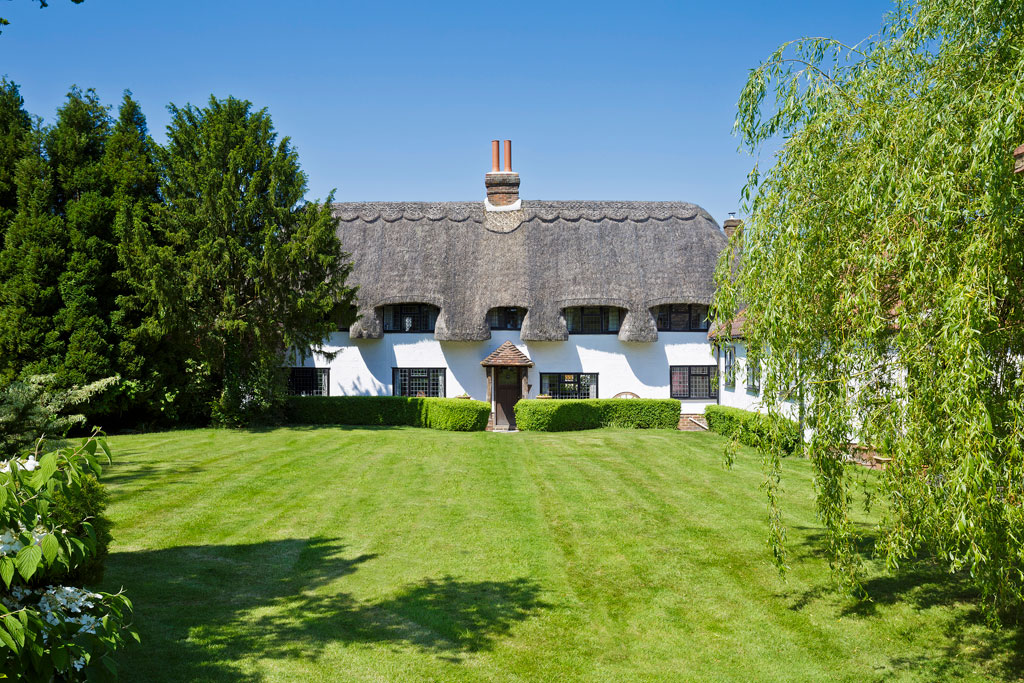 This beautiful Grade II listed village house has dates back to the 17th century and features heavy oak timber frames which are rendered under its long straw thatched roof. The property is set in the middle of its delightful landscaped gardens and can be approached over a brick and paved driveway. We just love its Tudor-esque interiors. When can we move in? Available through Arkwright & Co and Knight Frank for £995,000.
10. The Wood House, Copped Hall, Epping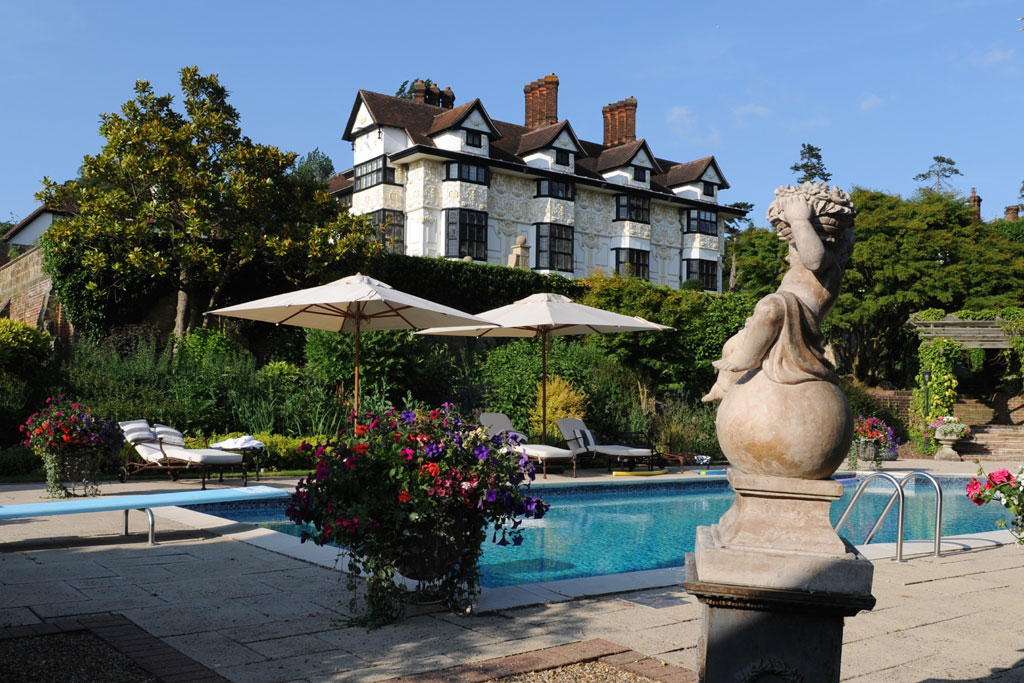 Taking its place on 24.8 acres of land is this historic Grade II listed residence. Located on the fringe of Epping Forest, the house also features additional ancillary accommodation for when guests come to stay. With a lake, outdoor swimming pool and a tennis court, we guarantee you'll never be bored on the weekends. Available through Savills for £5.95m.
MORE PROPERTIES: 11 Properties Near Great Schools | 10 of the Most Colourful Homes on the Market Right Now | 10 of the Best Properties on the Market in the New Forest
---