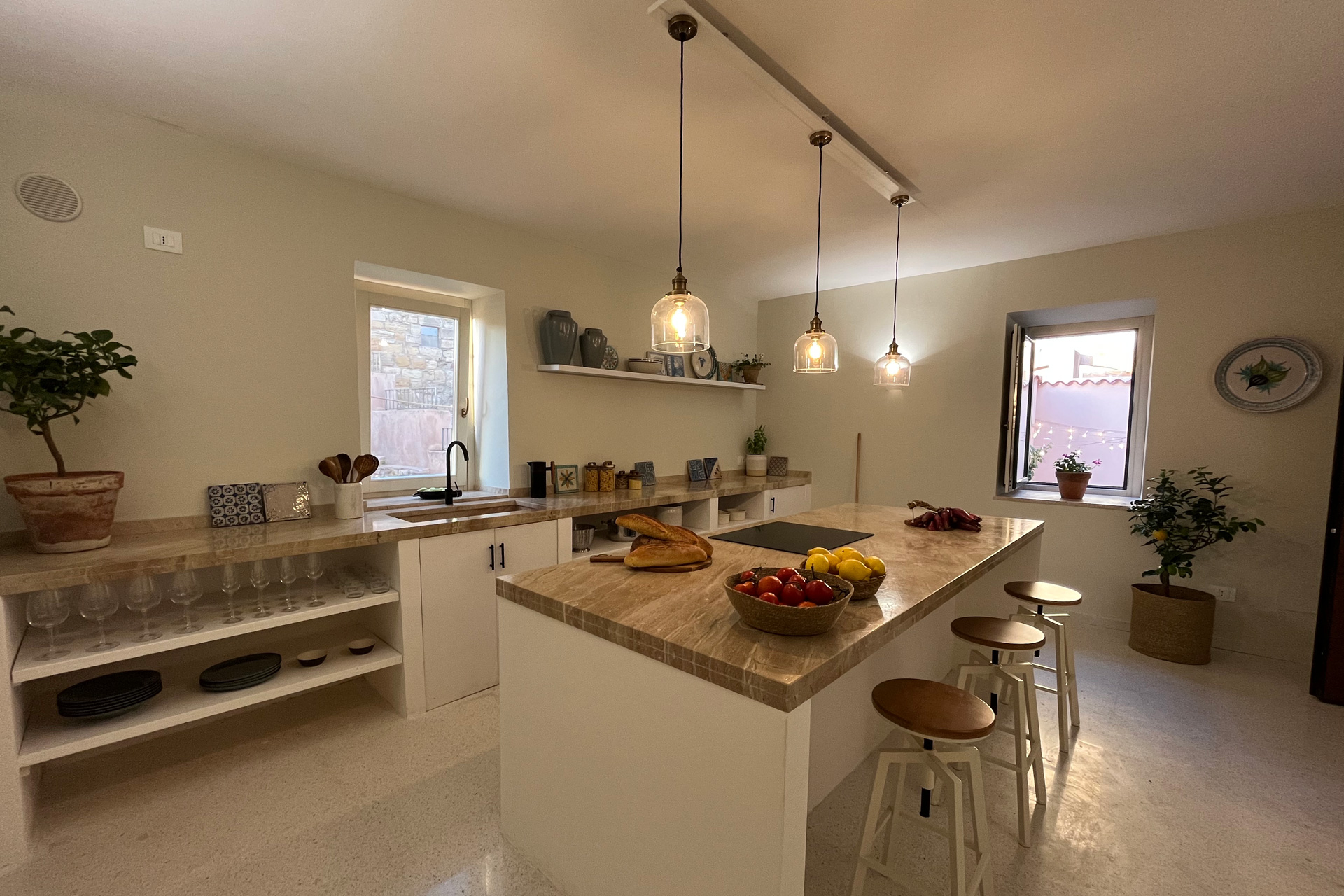 Amanda Holden and Alan Carr's Italian Apartment is Up For Sale
Spotted this Italian apartment on the telly? Now you can buy it...
If you happened to catch Amanda Holden and Alan Carr on your TV screen of late, you'll know that the duo spent a summer renovating a property in the rural Sicilian town of Salemi – but you might not know that it's now up for sale.
As part of a scheme run by the Italian government which aims to draw people back into rural villages, Holden and Carr originally bought two dilapidated flats for only €1 each. The Italian Job, an eight-part series which recently aired on BBC One, followed the celebrity pair as they transformed both flats into a single spectacular home. The finished property is now on the market with Italy Sotheby's International Realty for €145,000, and all proceeds of the sale will be split between Children in Need and Comic Relief.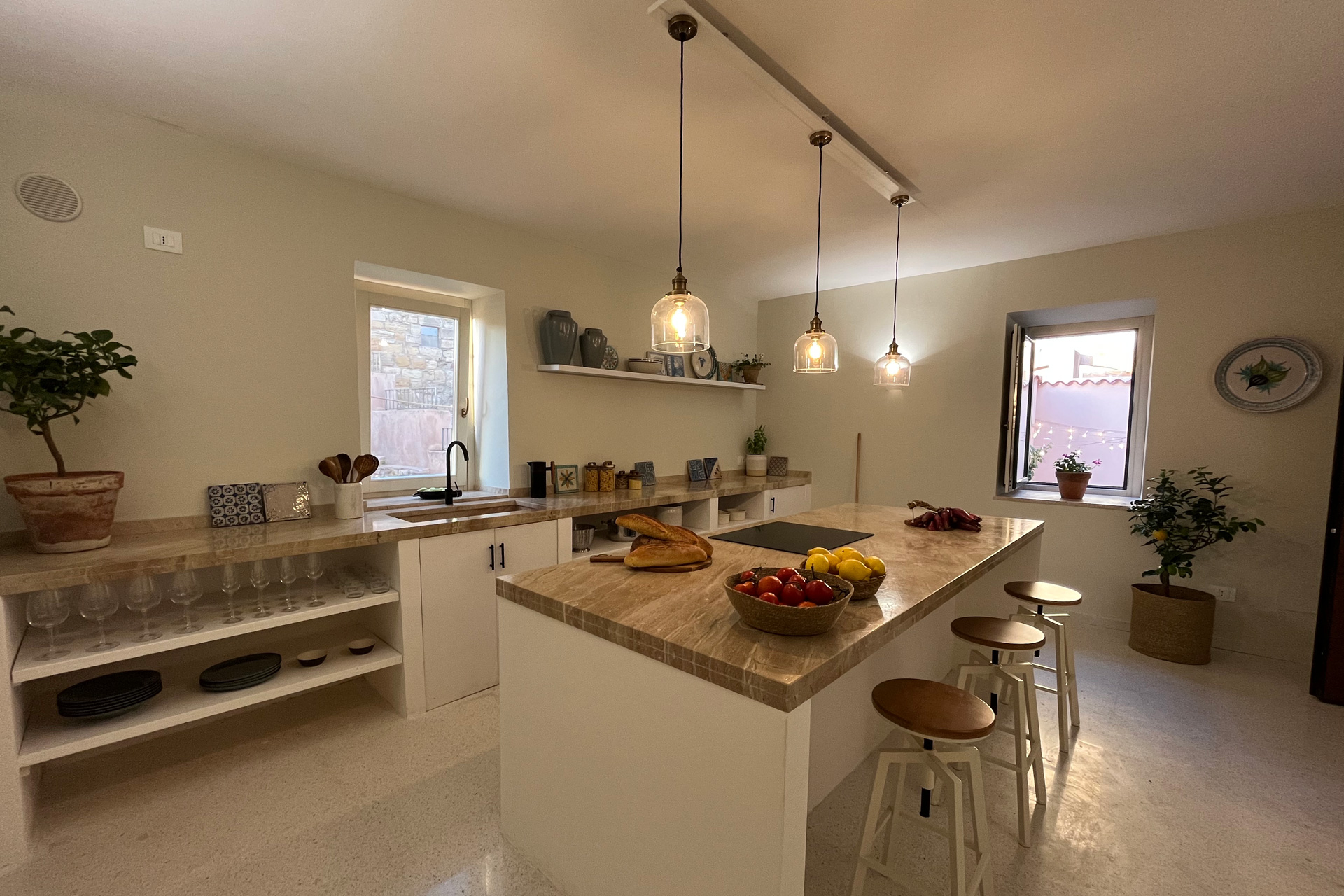 Diletta Giorgolo Spinola, Head of Residential at Italy Sotheby's International Realty, has said that the company has already received over 350 enquiries about the property, with the majority of these enquiries coming from the UK. 
Spinola noted that most of the €1 homes have been purchased "as second homes or for tourism purposes," meaning that the scheme has not yet had the desired effect of reinvigorating neglected hamlets. However, she is optimistic about the renewed interest expressed in these areas: they "represent the history of our country," she stated, emphasising that "we cannot let [them] die."
Holden and Carr's ambitious DIY project involved a complete overhaul of each flat to create a glorious space spanning 1,399 square feet. The property blends contemporary features and traditional Italian elements, with a slab of Sicilian marble sitting proudly atop the base of the kitchen island and classic local tiles studding the archway between the kitchen and living area.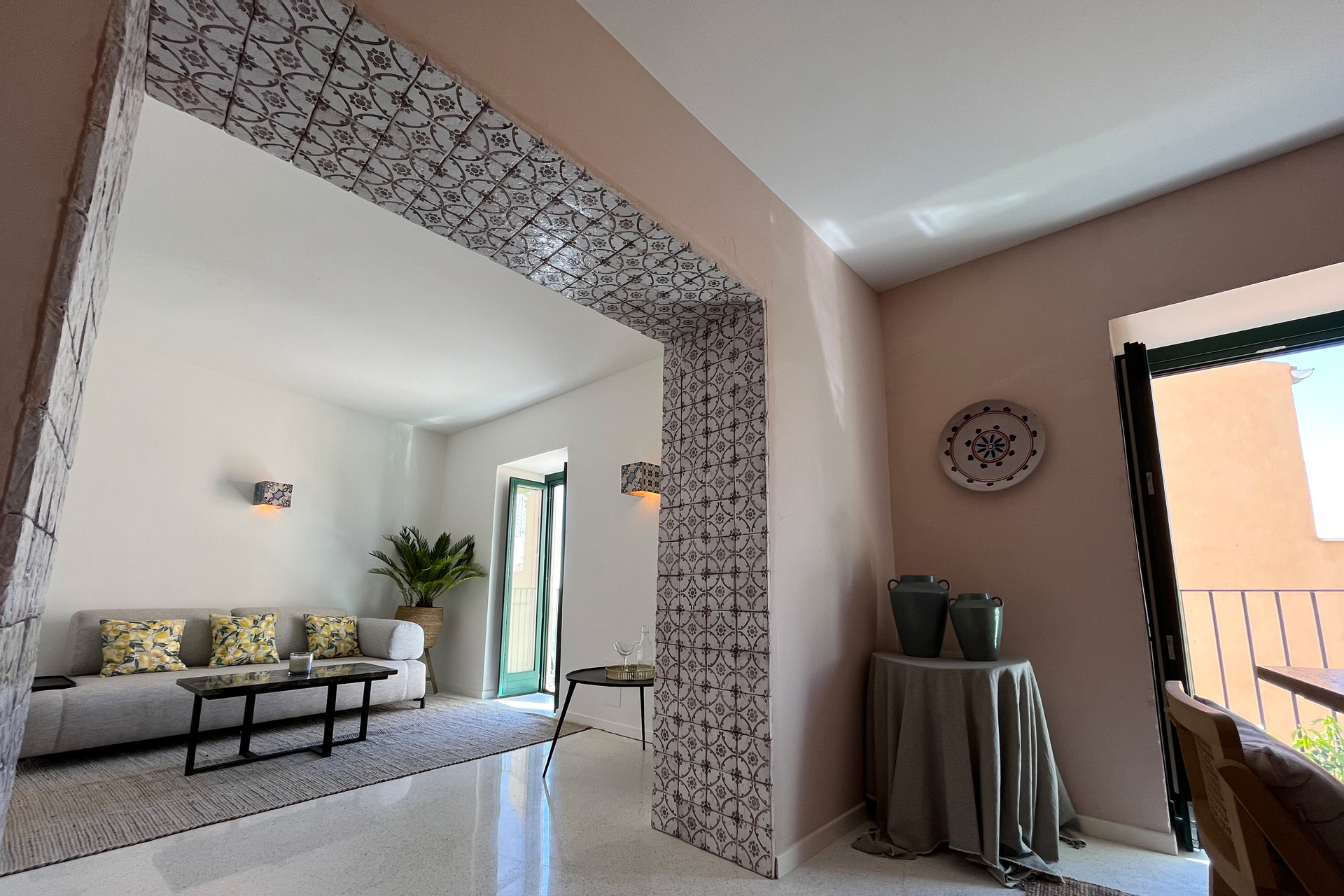 Each of the two bedrooms is finished in gorgeous earthy shades and statement patterns which perfectly underscore the green tones of the hills outside. Further marble accents can be found in the two elegant bathrooms, with one boasting a particularly exciting feature: a light-up disco ball installed by Holden in perhaps the most entertaining moment of the BBC series.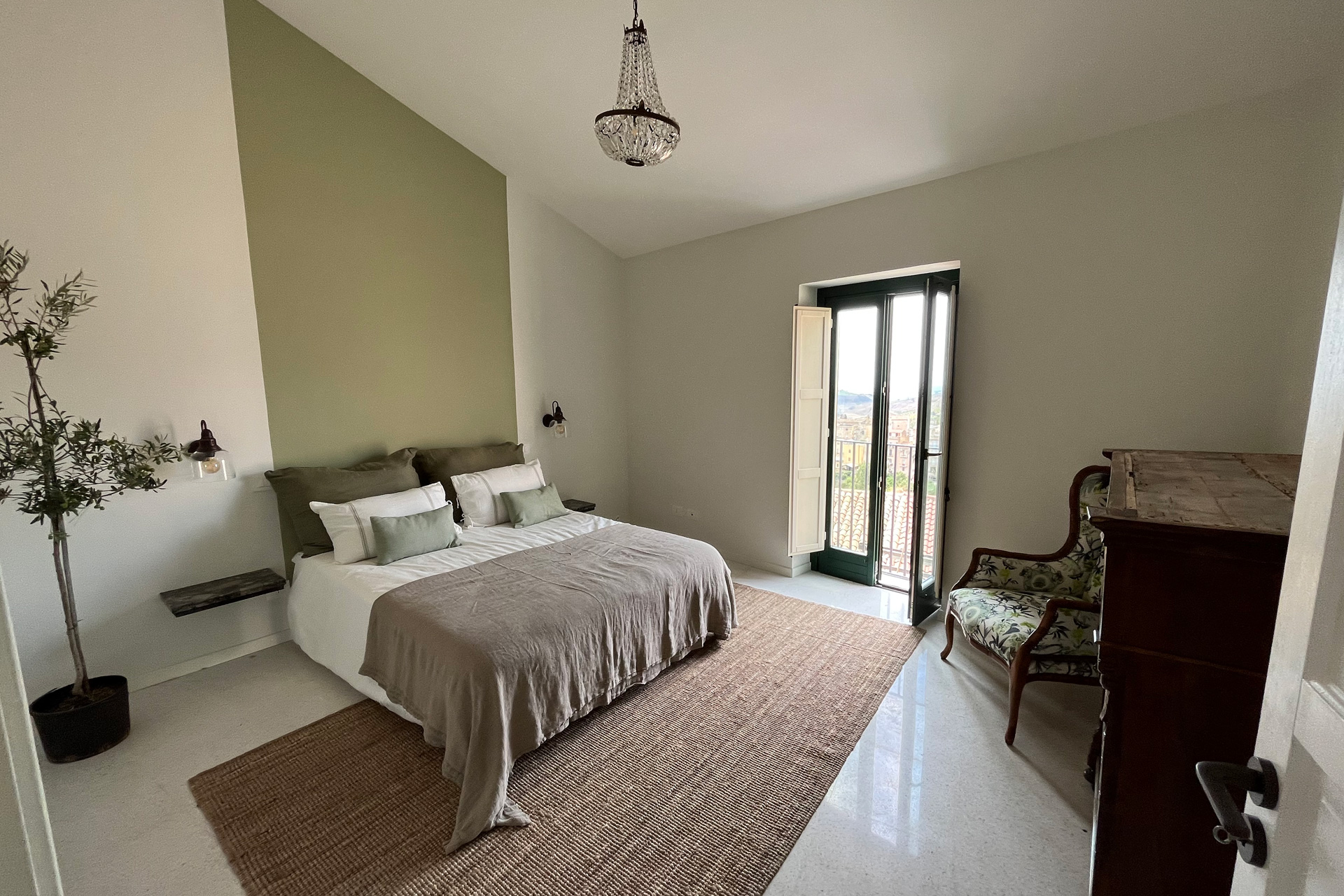 The magnificent Sicilian landscape can be seen from three balconies, although the property's patio area is itself a pocket of paradise, with soft-hued cushions and strings of sparkling lights creating the perfect place for guests to gather.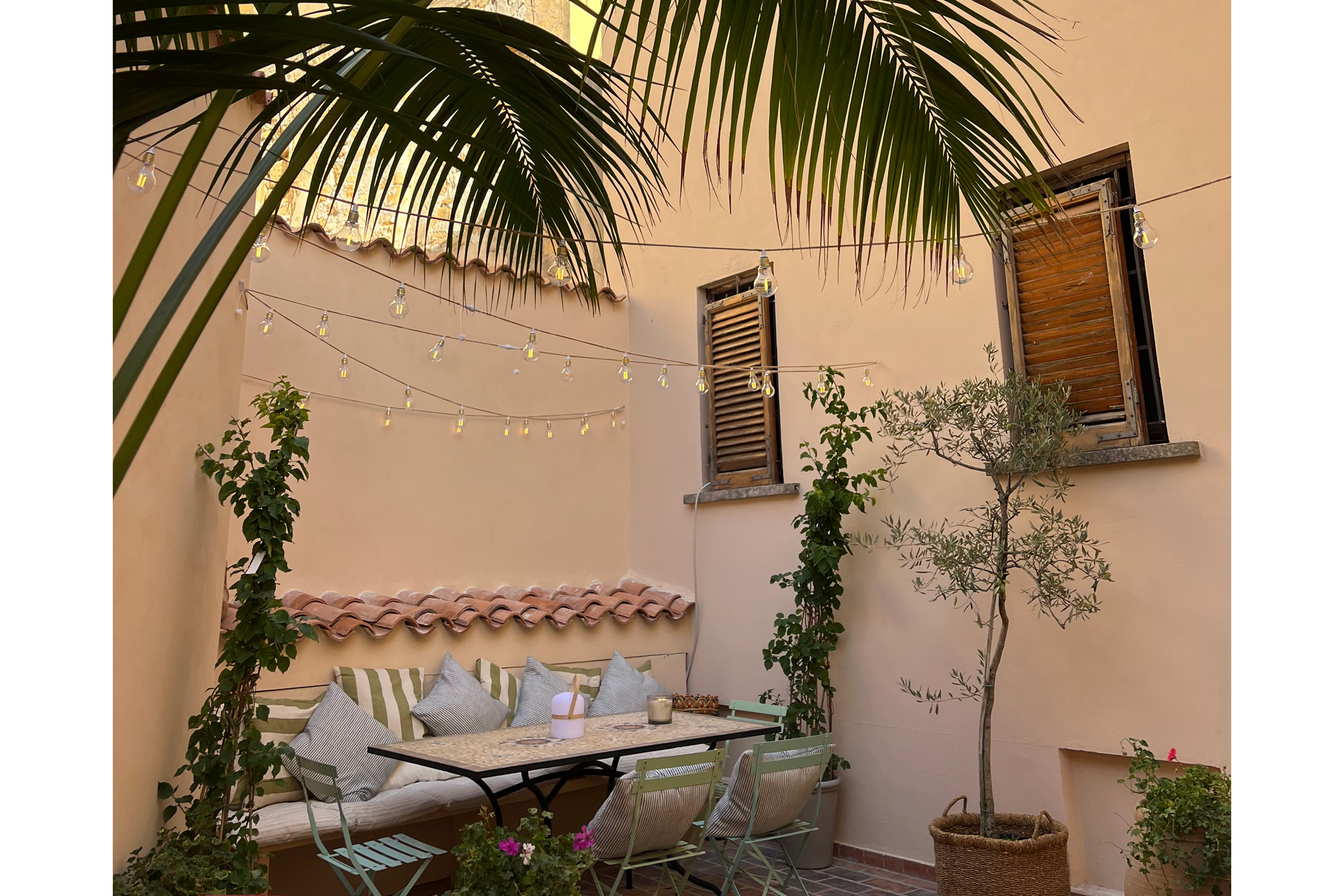 Affectionately named 'Casa Alamanda,' this property is not only a TV novelty but a seriously magnificent home. Holden and Carr spent three months on its design and renovation – with DIY mishaps and conflicting tastes making for a rather comedic process – and the result is an exquisite apartment that is more than deserving of its BBC screen time. Plus, you can't get much better than this postcard-perfect location: Salemi can be credited for verdant vistas and a vibrant cultural scene which includes a spectacular annual pasta festival. What more could you ask for?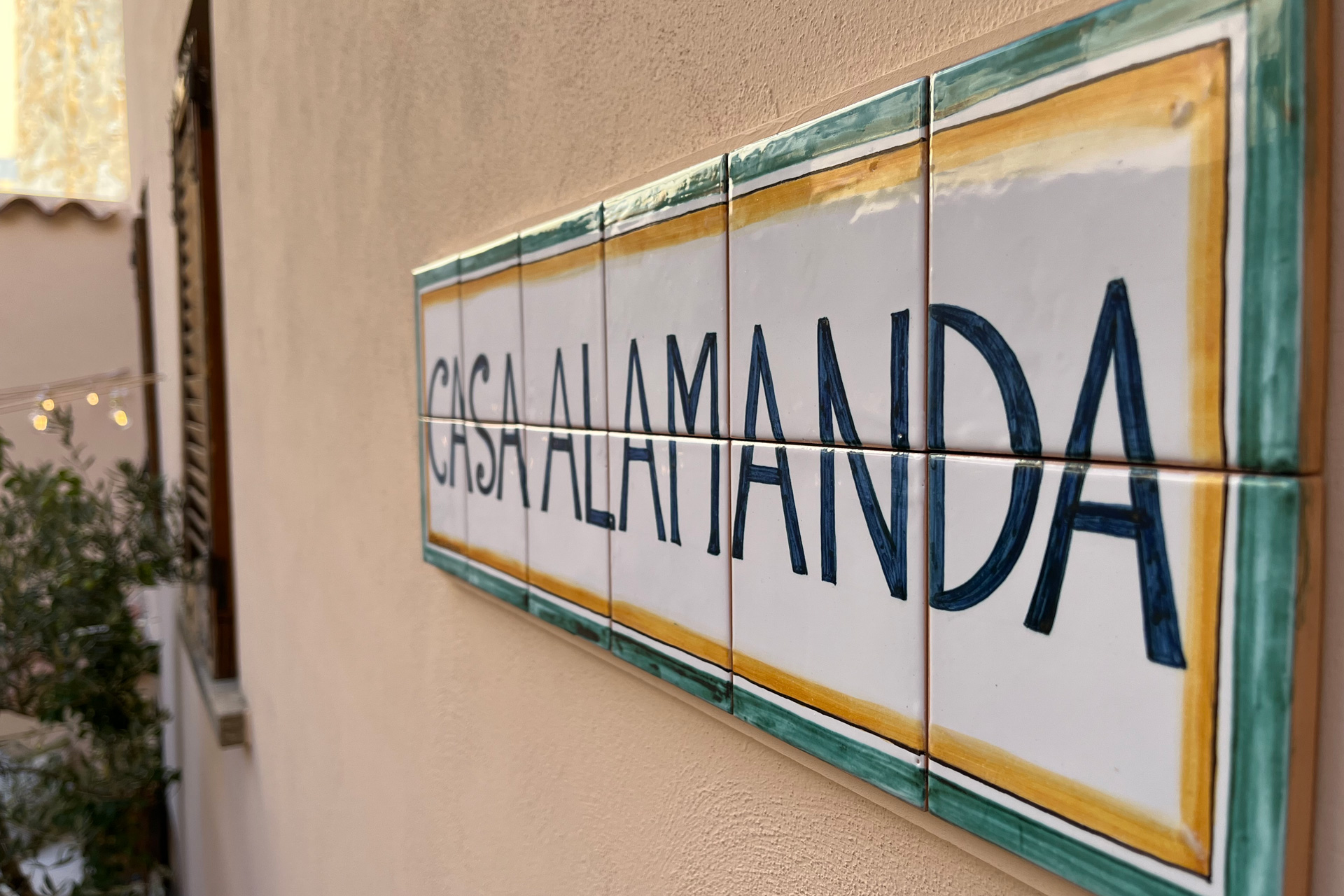 If you're ready to live out your rural Italian fantasy, there's no better place than this – disco ball and all.
For more information, visit italy-sothebysrealty.com