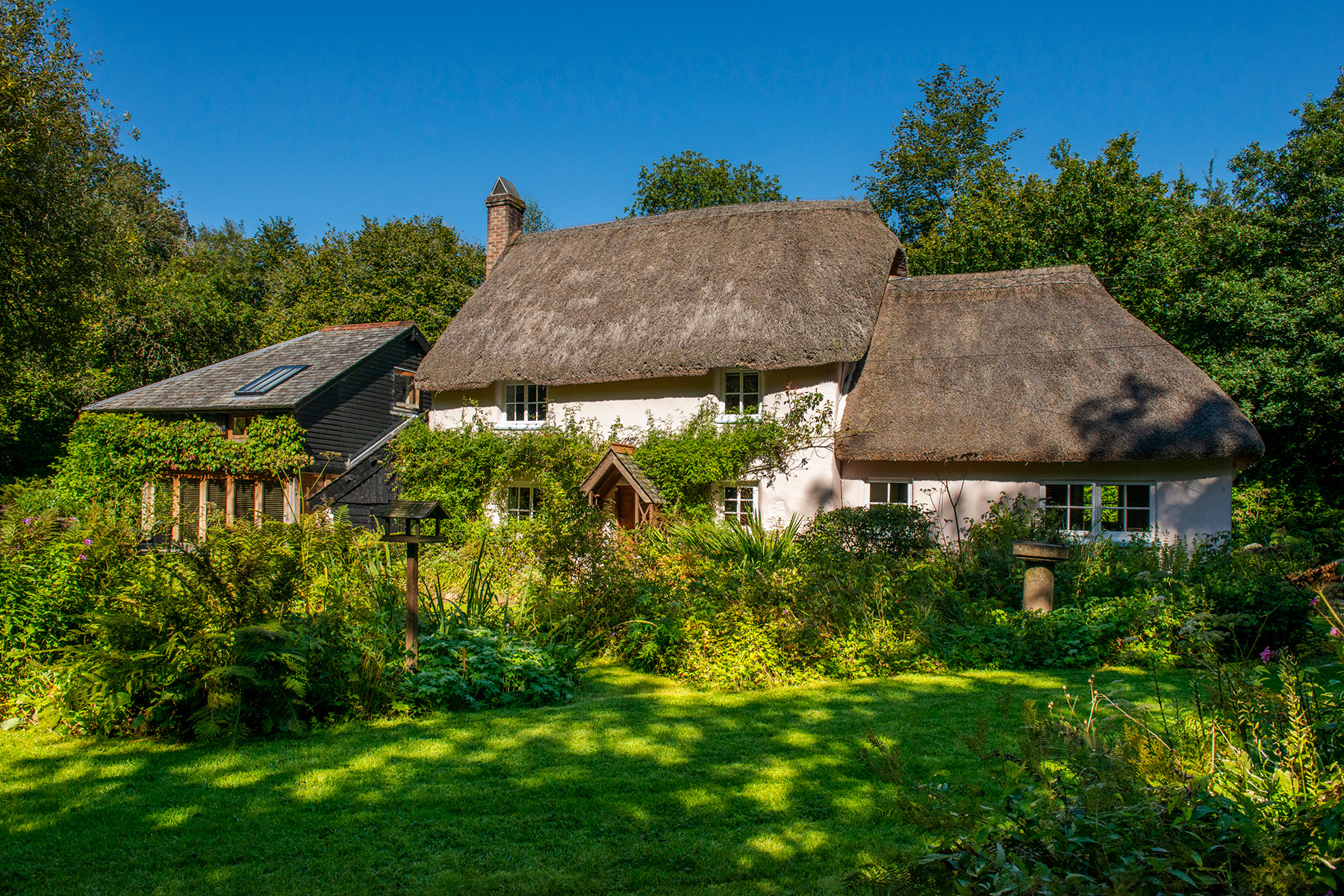 The Best Thatched Cottages on the Market Right Now
Because nothing says cottagecore like a thatched roof
Dreaming of the country? Why not swap your townhouse for something a little more traditional and escape to one of these thatched cottages. Not only are they eco-friendly (thatching uses local, sustainable materials), but, because they're so much better insulated than regular houses, they're also kind on the wallet (less sky-high heating bills in the winter months). Plus, lets face it – they're adorable. And just think of the garden parties.
If you fancy stepping under a thatched roof (and into a fairy tale), then we've got you covered. From the cottagecore to the contemporary, these are best thatched houses on the market.
Best Thatched Cottages On The Market
Amberley Cottage, Crawley, Winchester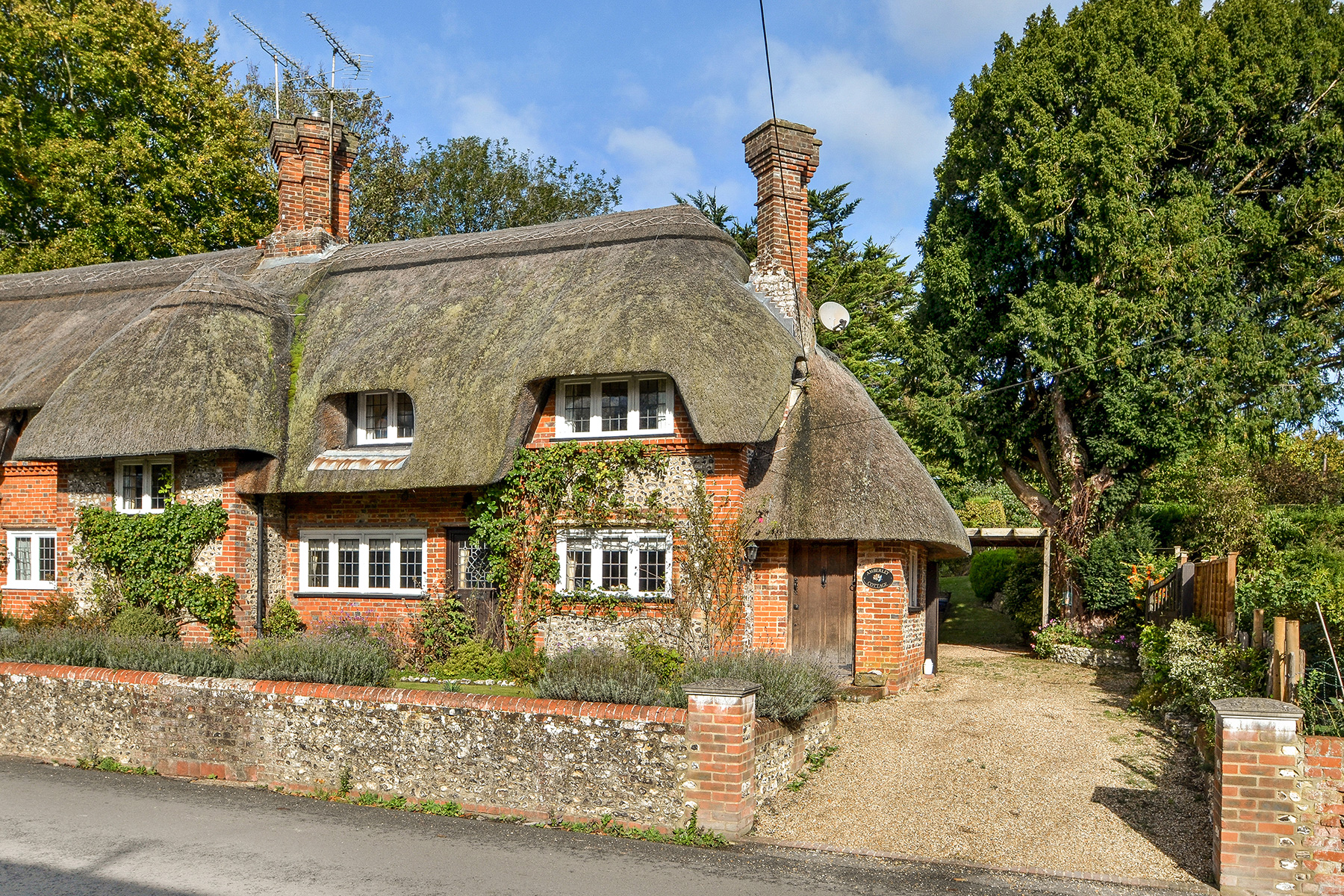 If you fancy village life, this is the cottage for you. Situated in the heart of popular Hampshire village Crawley, this semi-detached cottage is just a stones throw from the local parish church, duck pond and tavern. When you're not exploring the village or the surrounding countryside, relax in the generous landscaped gardens, curl up in front of the inglenook fireplace, or soak up the country charm of your wooden-beamed kitchen. Available through Knight Frank for £855,000. SOLD
Wallage Hall, Rowfant, West Sussex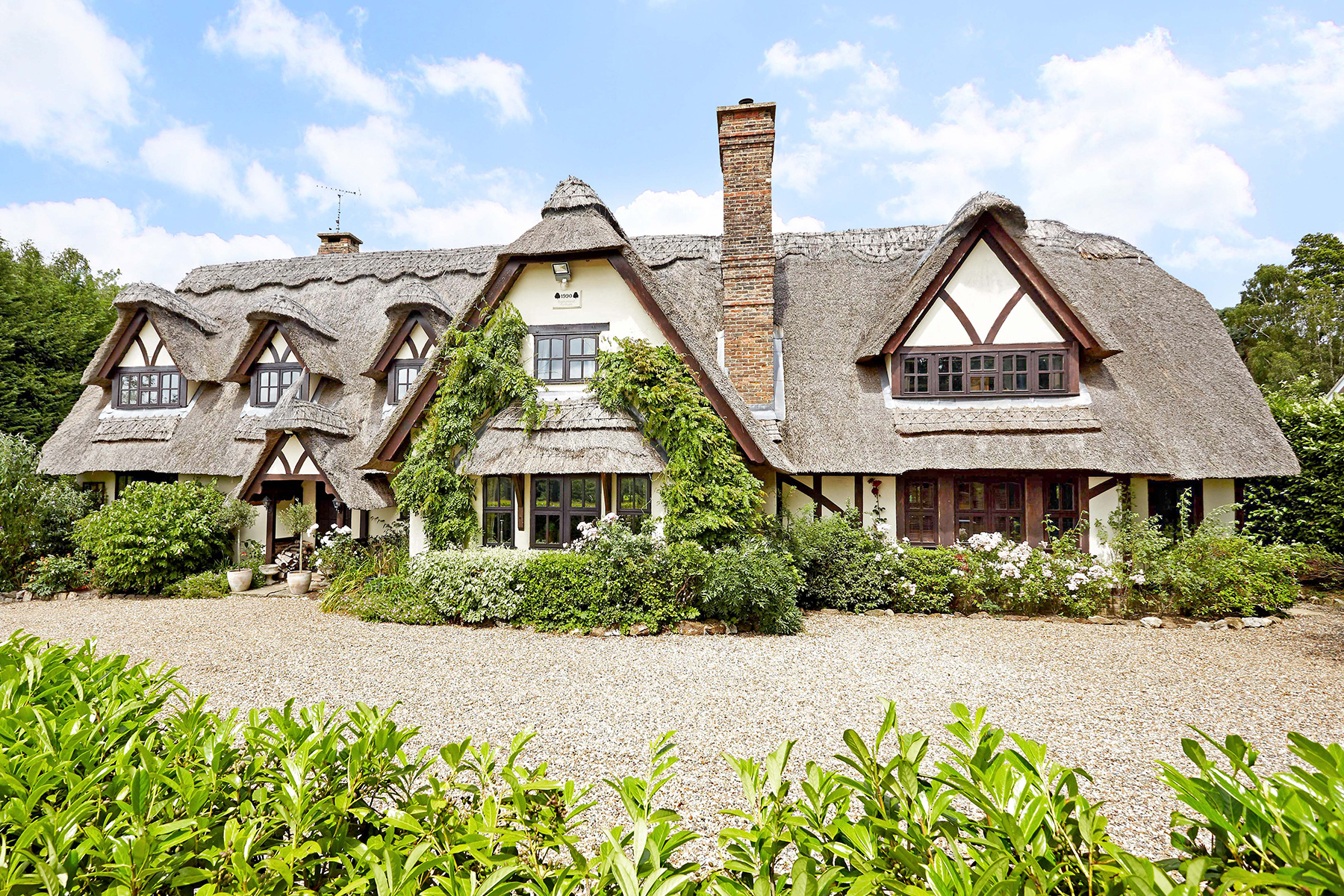 Who said thatched cottages were small and poky? Wallage Hall is a sprawling country manor which wears it's thatched roof like a noble crown. Indoors is Scandi chic; white-washed rooms crisscrossed by polished wooden beams and antique doors studded with iron bolts make you feel like you're in a 21st century woodsman's lodge. Meanwhile the five upstairs bedrooms – where soaring pointed ceilings mean you can see all the way up into the eaves – are utterly luxurious. Then there's the grounds, where you'll find fairy-tale features like a wishing well, a lily pond and an ornamental waterfall, but also have ample space for entertaining guests on the patio. Available through Hamptons for £1,500,000. SOLD
Addisford, Dolton, Winkleigh, Devon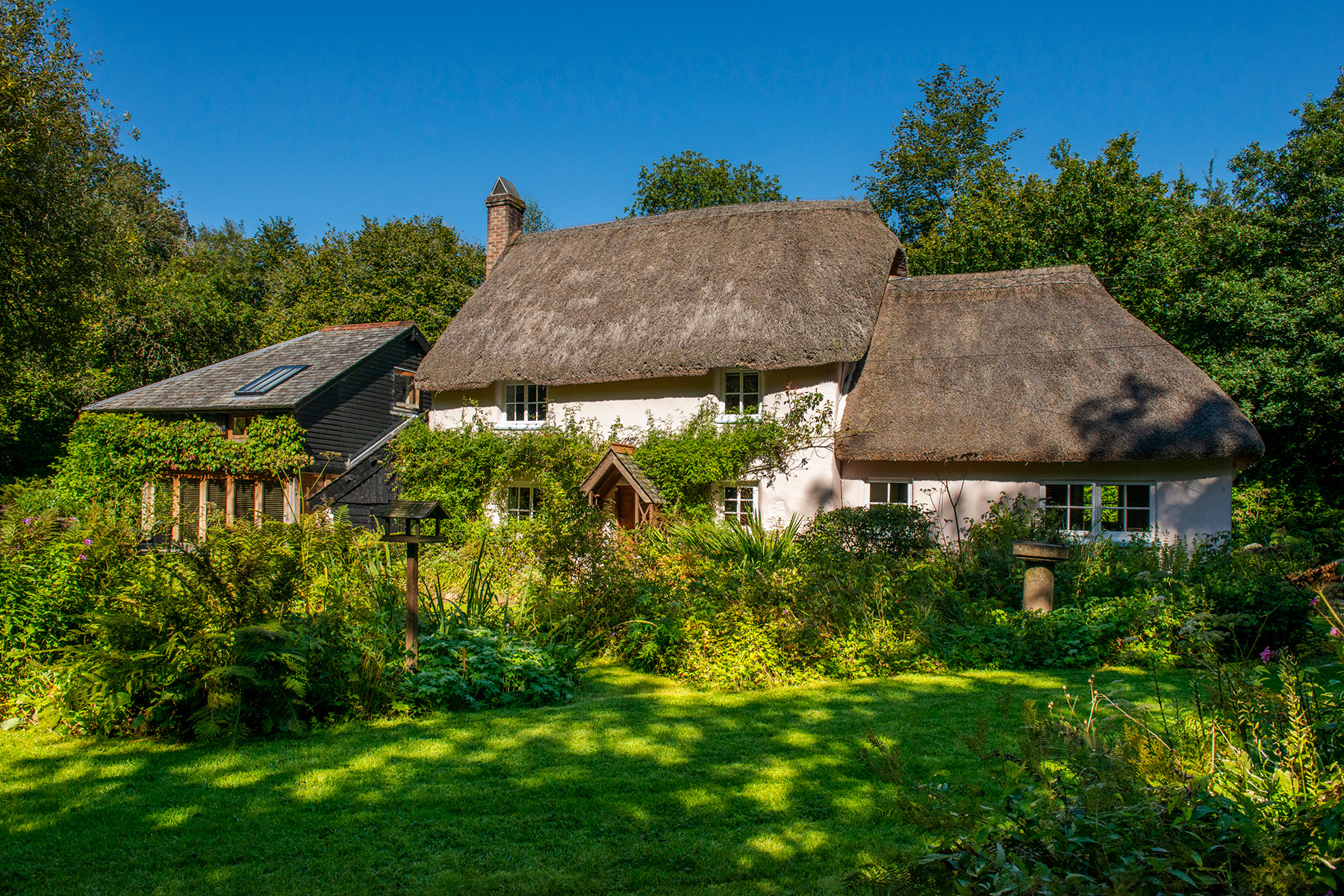 Deep in the ancient Devonshire woodland you'll find this Grade II listed cottage. With cosy wooden-beamed corners, a thatched roof and sun dappled gardens, it's got all the charm of a children's story book. But luckily for the modern buyer, it's also got a rather swanky extension. Bright open plan living spaces and four bedrooms mean that, though it's got bags of rustic charm, this house is still a comfortable family home. Available through Knight Frank for £1,500,000.
Rose Cottage, Wedhampton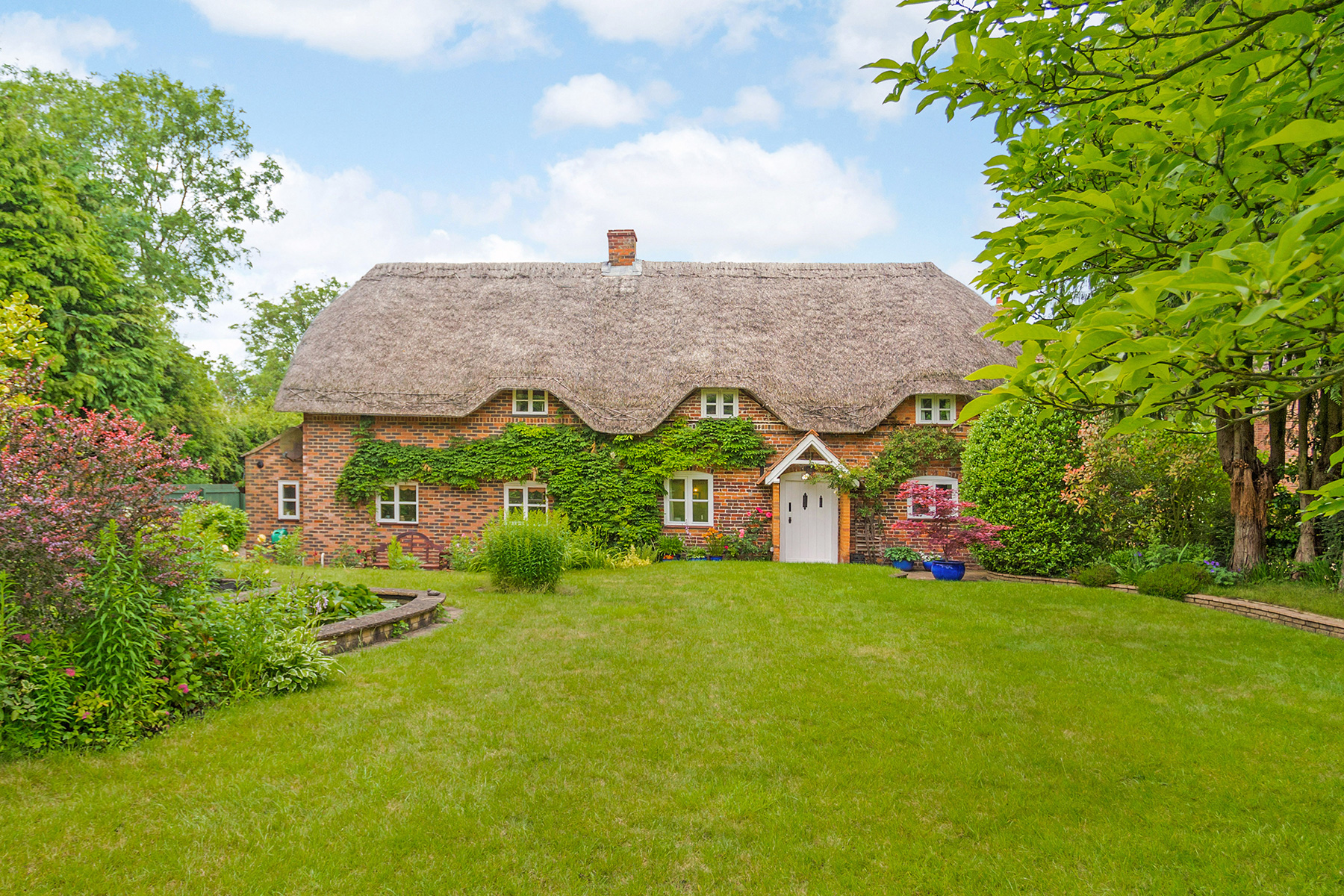 At the bottom of a winding country lane you'll find the charming, chocolate-box pretty Rose Cottage waiting to fulfill all your cottagecore dreams. Wooden beams, country kitchen, exposed fireplaces, views over the rolling farmland – you name it, Rose Cottage has got it. Relax on the patio with a book, dangle your toes in the pond, or throw an idyllic summer garden party on the south facing lawn. And if you get bored, it's only twenty minutes up the rode from ancient stone henge. SOLD through Hamptons.
The Thatched Cottage, Chipping Norton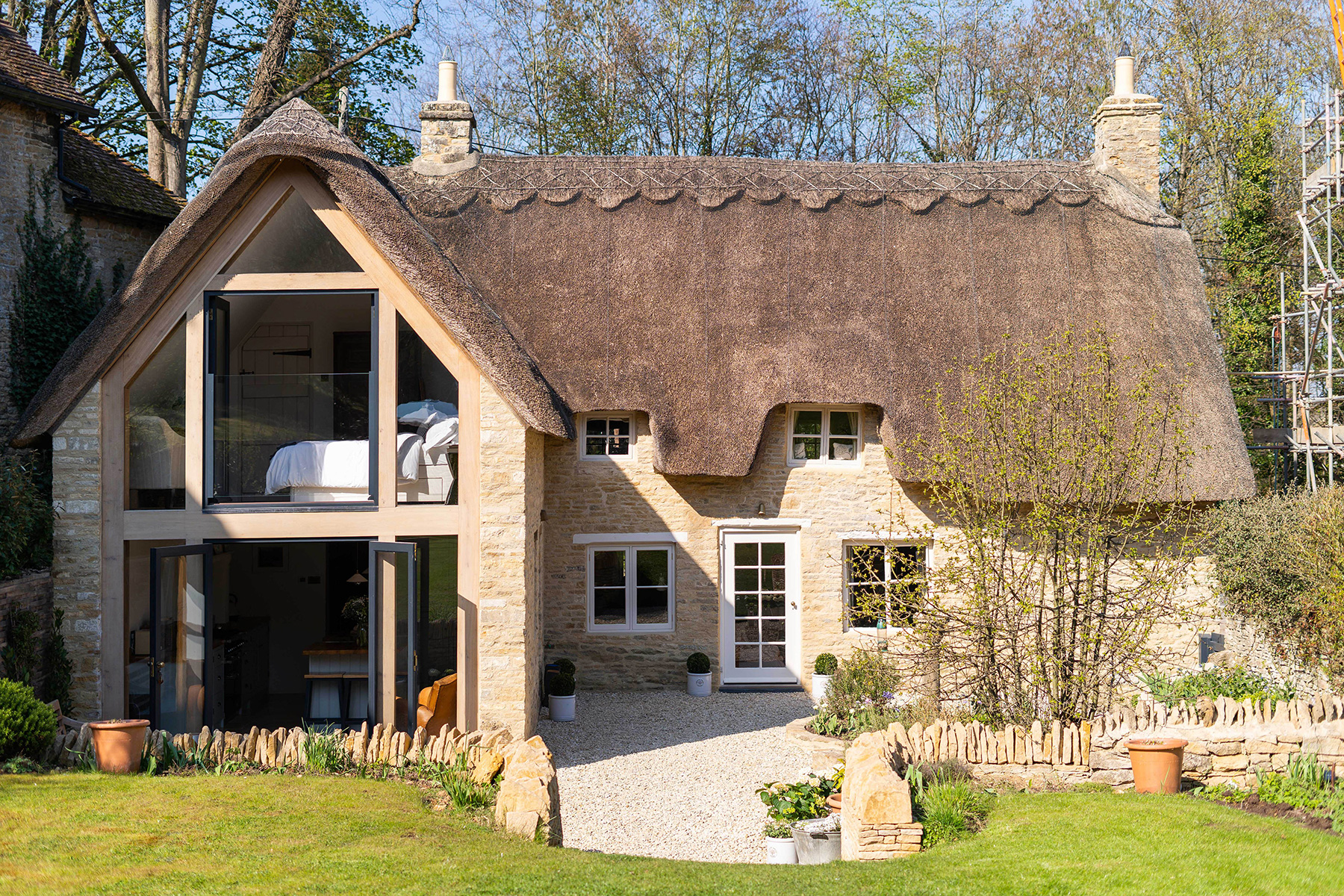 This Cotswolds home is cottagecore with a contemporary twist. Believed to date back to the 17th century, the house has been stylishly extended to offer comfortable modern features but preserve the period charm that makes it so special. The result is an elegant blend of stone, thatching and glass. There's wooden beamed living rooms, stone fireplaces, but also a bespoke fitted kitchen which looks out through double French doors to the grounds beyond, and a light drenched master bedroom with a Juliet balcony. Country living for the modern family. SOLD through The Country House Department.
Walnut Cottage, Wildhern, Andover, Hampshire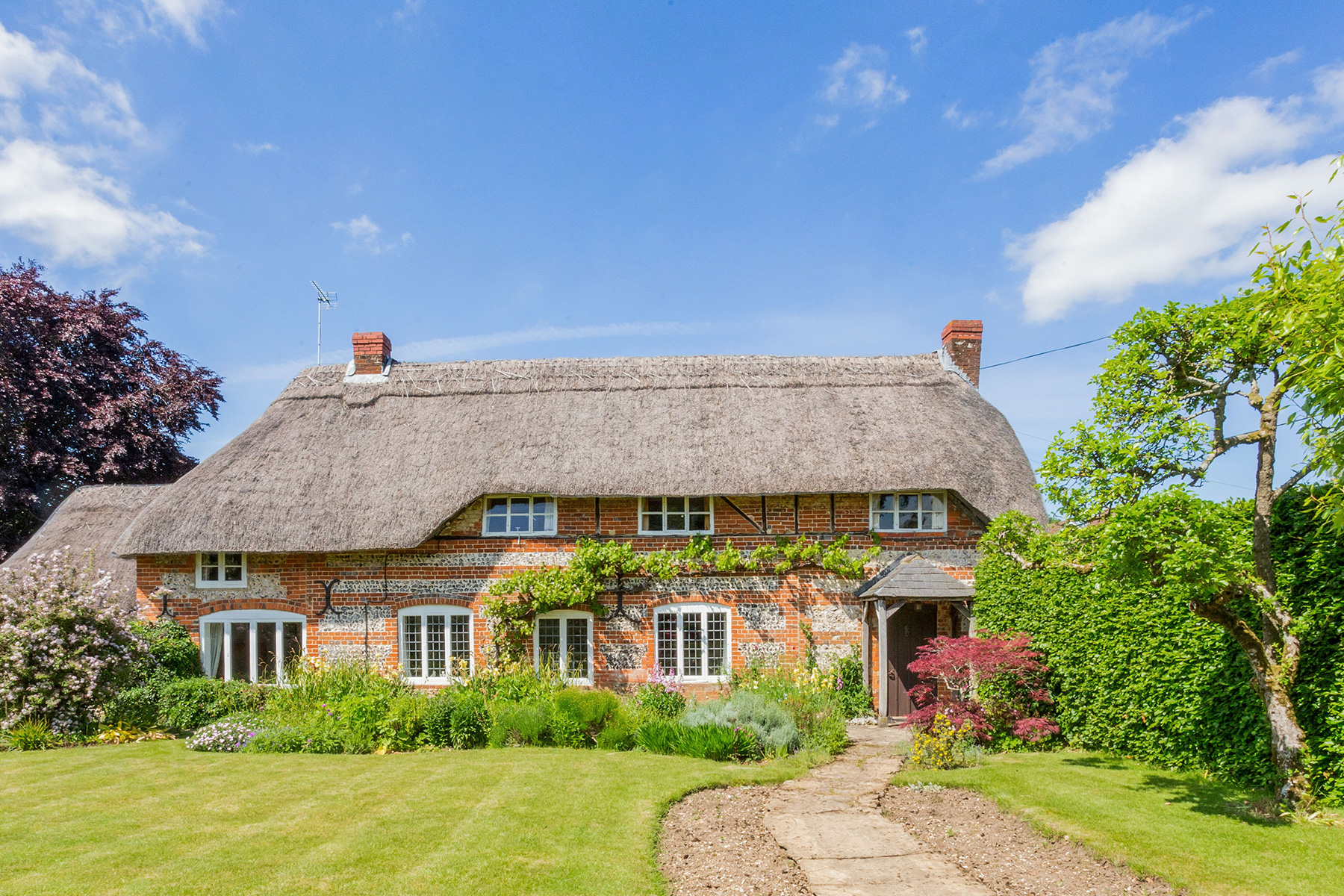 'Walnut Cottage' sounds like somewhere out of a Beatrix Potter story, and while there may not be any waist-coated rabbits this Hampshire home does have bundles of character. Grade II Listed and dating from the 18th century it has four bedrooms, wooden-beamed sitting rooms and glorious views over the south facing gardens. Relax on the patio terrace, explore the pear and walnut trees growing around the borders, or keep an eye out for pesky rabbits in your raised vegetable patch. Available through Knight Frank for £720,000. SOLD
Ringvaartweg, Rotterdam, South Holland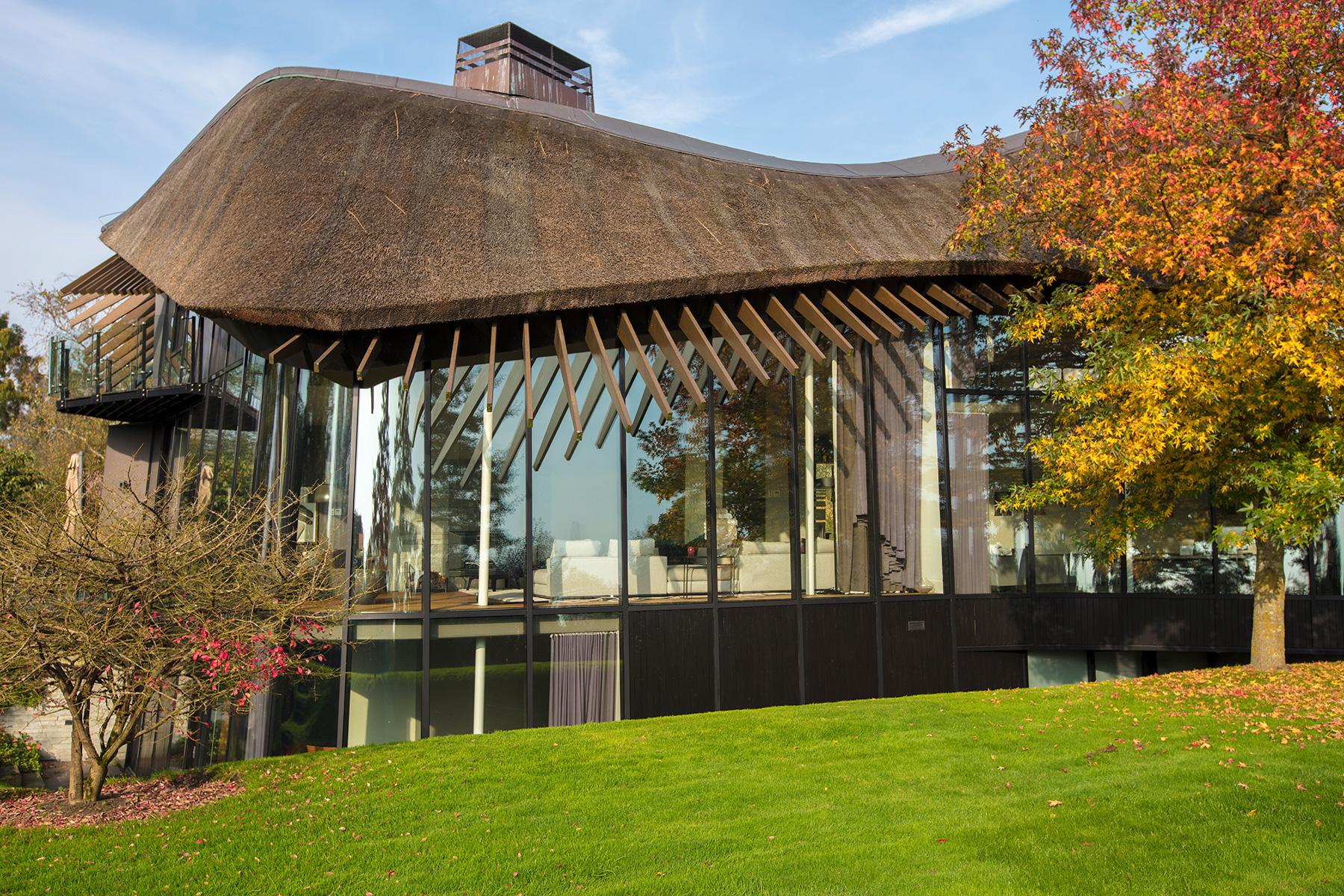 Now, I know what you're thinking: this property looks about as much like a spaceship as it does a country cottage. But with that stunning thatched roof it was impossible not to include. The creation of famous Dutch architect Erick van Egeraat, this visionary glass home is a masterclass in contemporary country living. From every room you can enjoy vast, panoramic views of the Dutch hills, while the balcony on the top floor is ideal for enjoying the peace and quiet. There's four bedrooms, a patio for entertaining, and even a sauna/Turkish bath suite. Forget the 21st century – this is a thatched cottage for the space age. Available through Christies International for €3,950,000
Discover More:
Best Country Homes on the Market  /  Dream Homes by the Sea on the Market