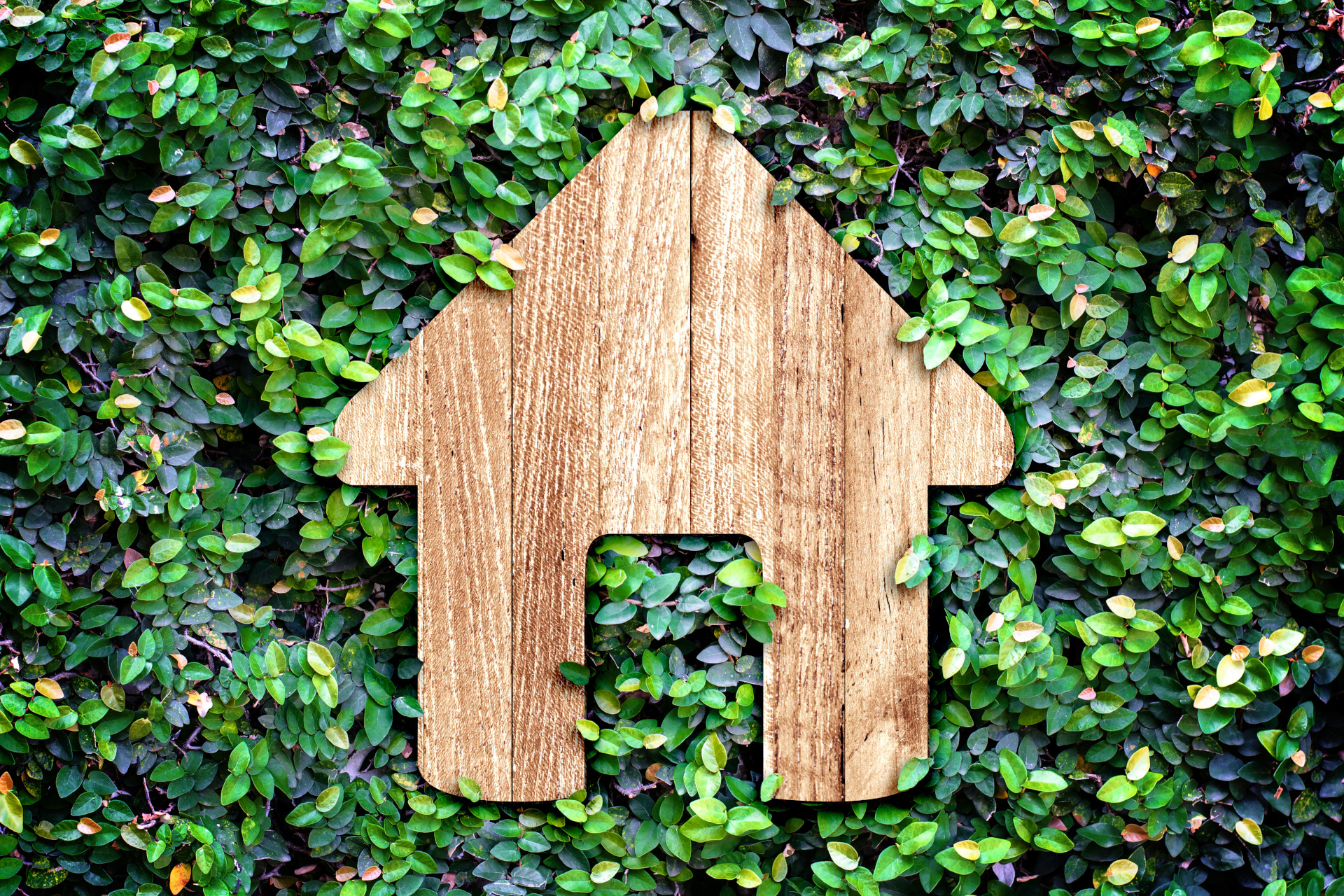 Eco Homes: What You Need to Know
---
For those after a greener home
The need to consider our environmental impact is ever-increasing. This, combined with the looming threat of energy bills surging and cost of living rising, means many are looking for ways to cut costs and go greener at home. Whether you're a buyer actively seeking a greener place to call home or a property dweller just looking for some tips on how to give your home an eco-upgrade, we've gathered the intel on the best cost-effective tips (that will also help the planet).
Eco Homes: What You Need to Know
According to Knight Frank's sentiment survey, concerns regarding energy and the environment are increasingly being cited as instrumental when thinking about their homes. Over 80 per cent of people reported a home's energy efficiency being an important consideration, while over half believed environmental impact and carbon footprint had become a more important factor in the last two years.
So, if you are looking for a property in line with your eco and energy saving needs, or a way to reduce them in your current home, we've gathered together some of the best tips.
Eco tips to look for when buying a property
Electric vehicle charging points: essential if you drive electric, especially since there are government plans to phase out petrol and diesel cars by 2030.
Near water: properties near a stream, pond or lake offer an alternative renewable energy source; a hydroelectric system uses water to generate electricity.
Solar panels: in the same way, solar panels offer an alternative and renewable source of energy.
Systems which re-use water: rainwater harvesting and greywater collection are two key ways in which you can re-use water and cut your carbon footprint.
Use of natural materials in the property
Good insulation: look for double or triple glazing cavity walls, loft insulation, draughts.
South-facing house: not only do you get more sun to help boost your mood and get more Vitamin D, but this is a great way to get free light and heat.
Alternatively, for those looking to give their current home an eco-upgrade, we spoke to Cate Statham, who is an expert on energy-efficient technologies at Knight Frank. She disclosed some of the best tips on how to make your current home more eco-friendly and energy efficient.
How to give your current home an eco-upgrade
Install underfloor heating: It's easier on the bills, and you can hook it up to a sensor system when you need to. 'This is a good solution for older properties in particular' Cate says, because houses built before 1930 tend to have solid walls, which are worse insulators than cavity walls. Given that 33% of heat is lost through a home's walls, this is a particularly important area.
Change to double or triple glazing
Focus on your roof: A quarter of heat is lost through the roof of a house – so Cate says focusing on your roof is a key tip to saving energy. She strongly recommends loft insulation, if you can.
Reusable water systems: As stated earlier, installing rainwater harvesting and greywater collection can help reduce the amount of water you use.
Smart meter: This is a simple and great way to monitor your energy usage, allowing you to understand your usage and set targets to minimise it.
LED lighting
Turning things off: alongside remembering to switch off lights and radiators when you're not using them, Cate says that turning off heavy energy appliances like the tumble dryer can be really effective in reducing energy costs. The fridge is another such energy burden – but this is definitely a more inconvenient one.
Prevent drafts: this could be by insulating your floors, putting draft brushers in your sash windows and letter box, or simply repairing your windows and doors.
Featured: Getty Images
DISCOVER MORE