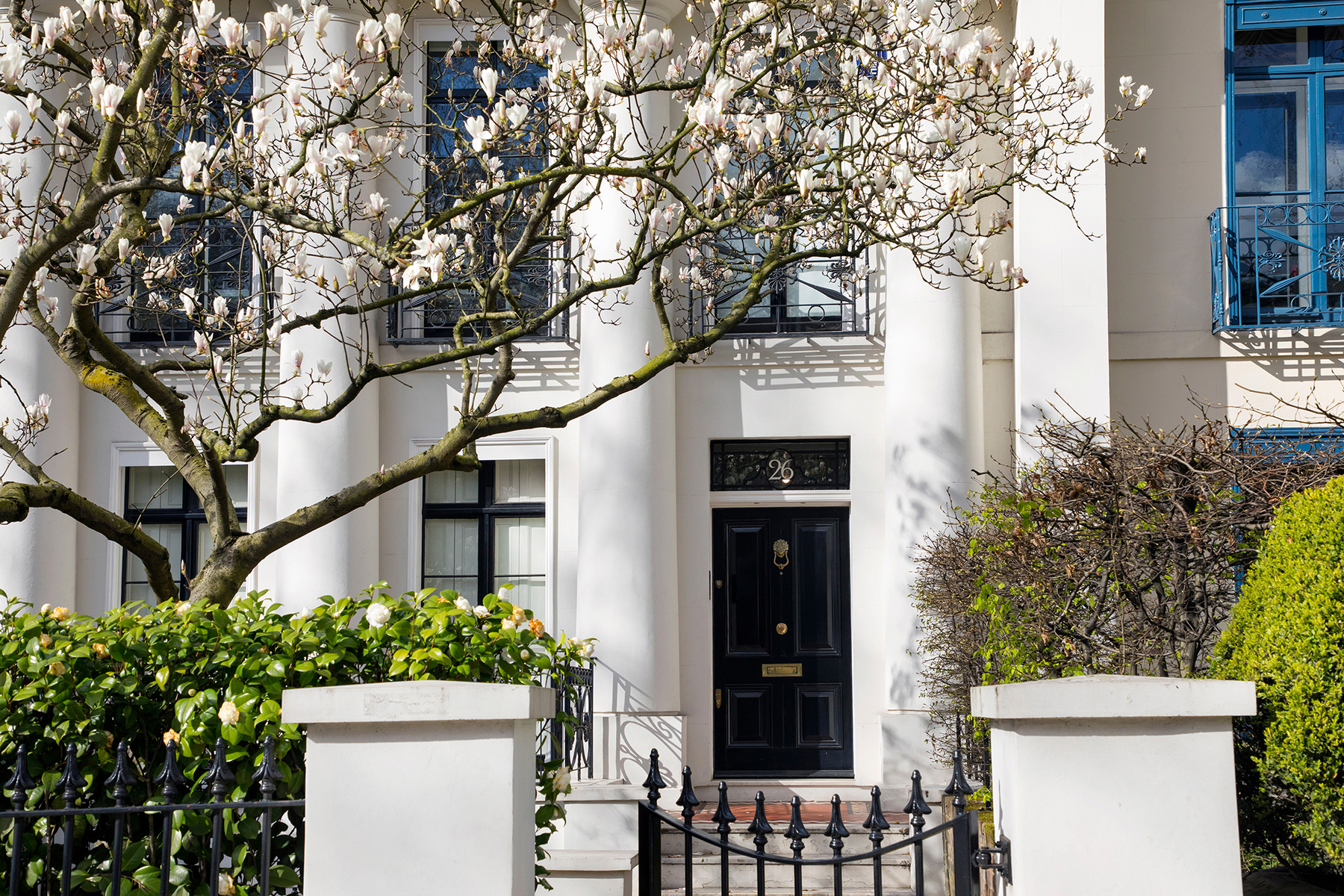 Let's Move To… Holland Park
---
Supermarket of Dreams? Sold
Anna Tyzack heads west in search of village life in the middle of the city
With its garden squares, white stucco villas and plentiful cafes and parks, Holland Park has long attracted Britain's most high-profile families. No wonder, then, that famed developer Christian Candy, who is now married with children himself, has chosen it as the location for his swansong, 80 Holland Park, the area's first fully serviced residential development. 'Holland Park offers peaceful and incredibly scenic local living with the convenience and benefits of city life,' confirms Rupert des Forges of Knight Frank. 'It's the perfect place to bring up children and work from home, while enjoying the vibrancy of London.'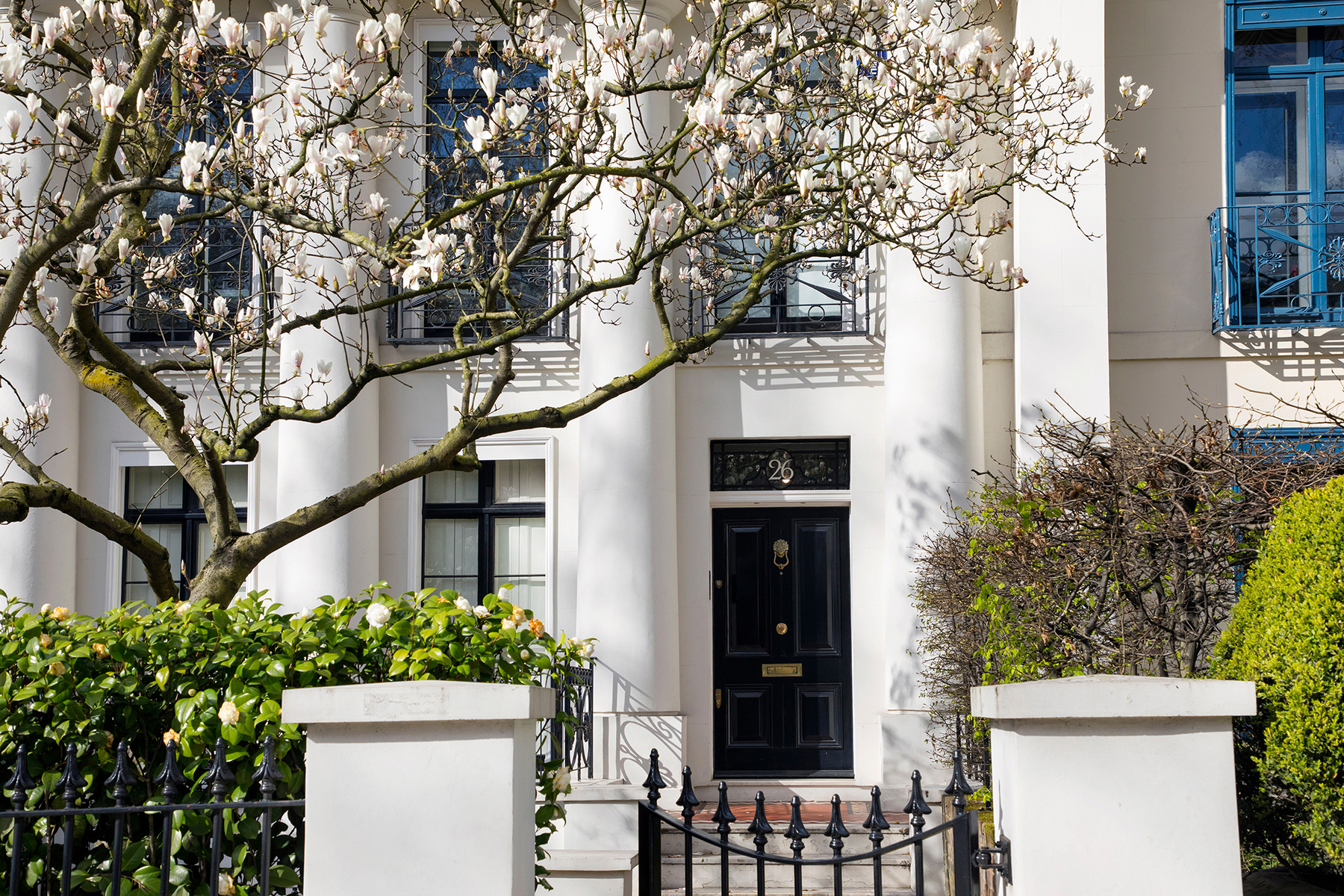 This is what Christian Candy noted when he bought the site, a former 1930s apartment building known as Duke's Lodge a few metres from the green spaces of Holland Park itself. Post-Covid, however, Holland Park's manicured gardens and village vibe are even more appealing. 'Holland Park is where almost all our clients want to be,' says prime London property finder, Hannah Aykroyd (aykroydandco.com). 'As more people are able to work from home for at least part of the week, they want houses with large proportions with gardens and a park nearby.' Addresses such as Norland Square and St James's Gardens have a feeling of privacy despite their central location, she adds, as houses aren't overlooked, and many have garages with direct access into the house. 'It's an area where everyone looks out for one another and many of the houses are lived in by owner-occupiers,' she says.
Holland Park's collection of good independent shops and restaurants, meanwhile, appeals to those who are spending more time at home. There's a florist, drycleaner, butcher, several cafes and renowned neighbourhood bistro, Julie's. Meanwhile Supermarket of Dreams is a new local favourite, with meat from HG Walter, store-cupboard essentials from Ottolenghi, and fresh fruit and vegetables from Natoora. There's also a lawn tennis club (with grass courts and floodlit artificial grass courts) on the site of Little Holland House, a mansion built by the 3rd Lord Holland for his son in 1827; the waiting list is currently three years.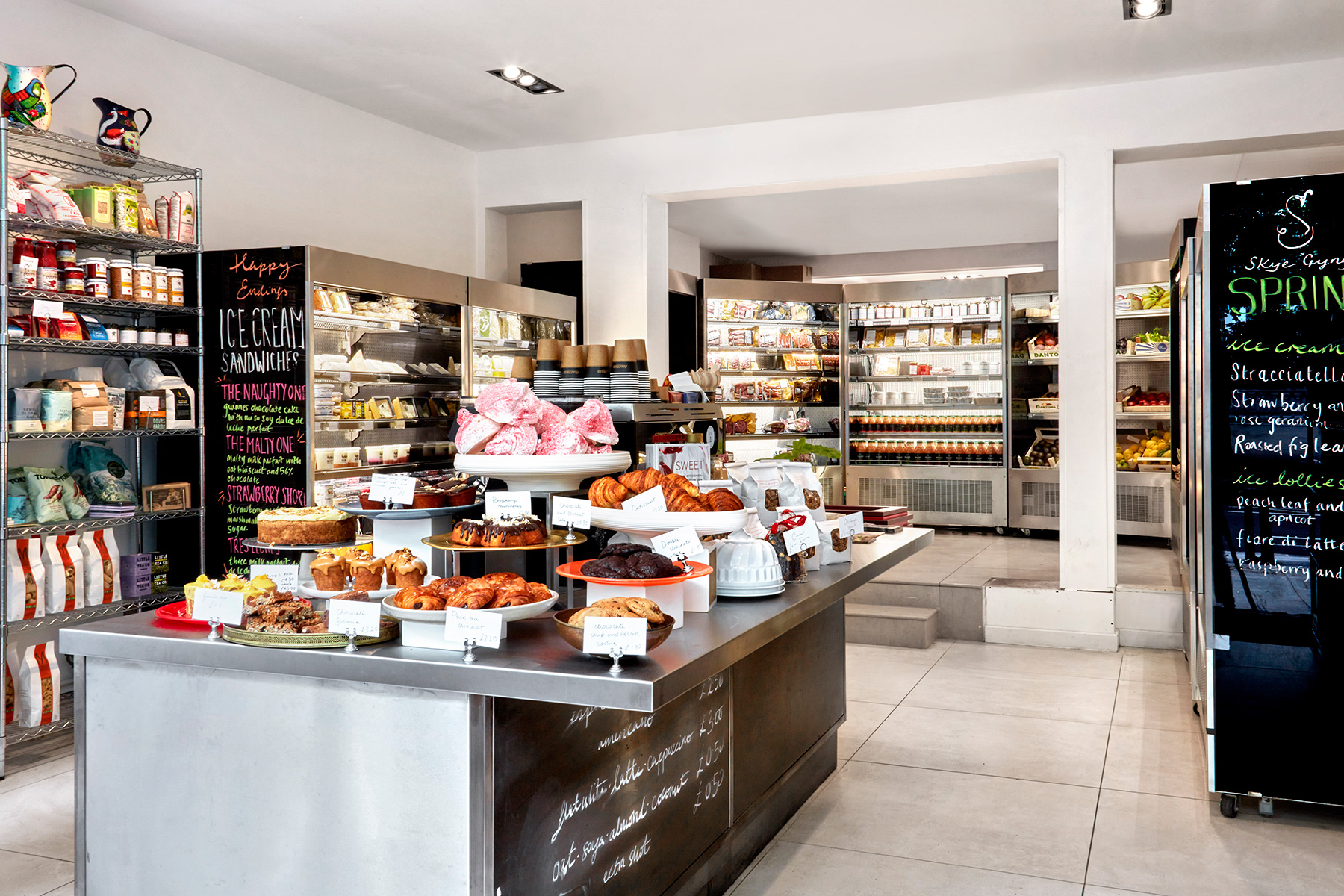 'There's a unique buzz to the place, which our clients pick up on immediately,' Aykroyd continues. 'Despite all the large houses, it also feels real – the mix of people and architecture gives it a diverse, vibrant feel, which makes it more special.'
Along with speedy tube links into the West End and City via the central line and easy access to London's airports, Holland Park is also well-situated for those wanting to escape west at weekends. 'Its westerly location makes all the difference during the Friday afternoon dash to the countryside,' maintains Ashley Wilsdon of Middleton Advisors (middletonadvisors.com). 'Many Londoners who were not prepared to abandon city life and move to the country full-time are purchasing a substantial home in the area as well as a smaller second home in the country for weekends.'
For families, the numerous good local schools are yet another draw. Fee-paying options include Wetherby Kensington, Norland Place and Notting Hill Prep, Chepstow House, Pembridge Hall School, St Paul's Girls and Ashbourne Sixth Form College. There are also excellent state schools such as Fox Primary and Holland Park School.  'Children also hop on buses to go out to country prep schools,' Aykroyd adds.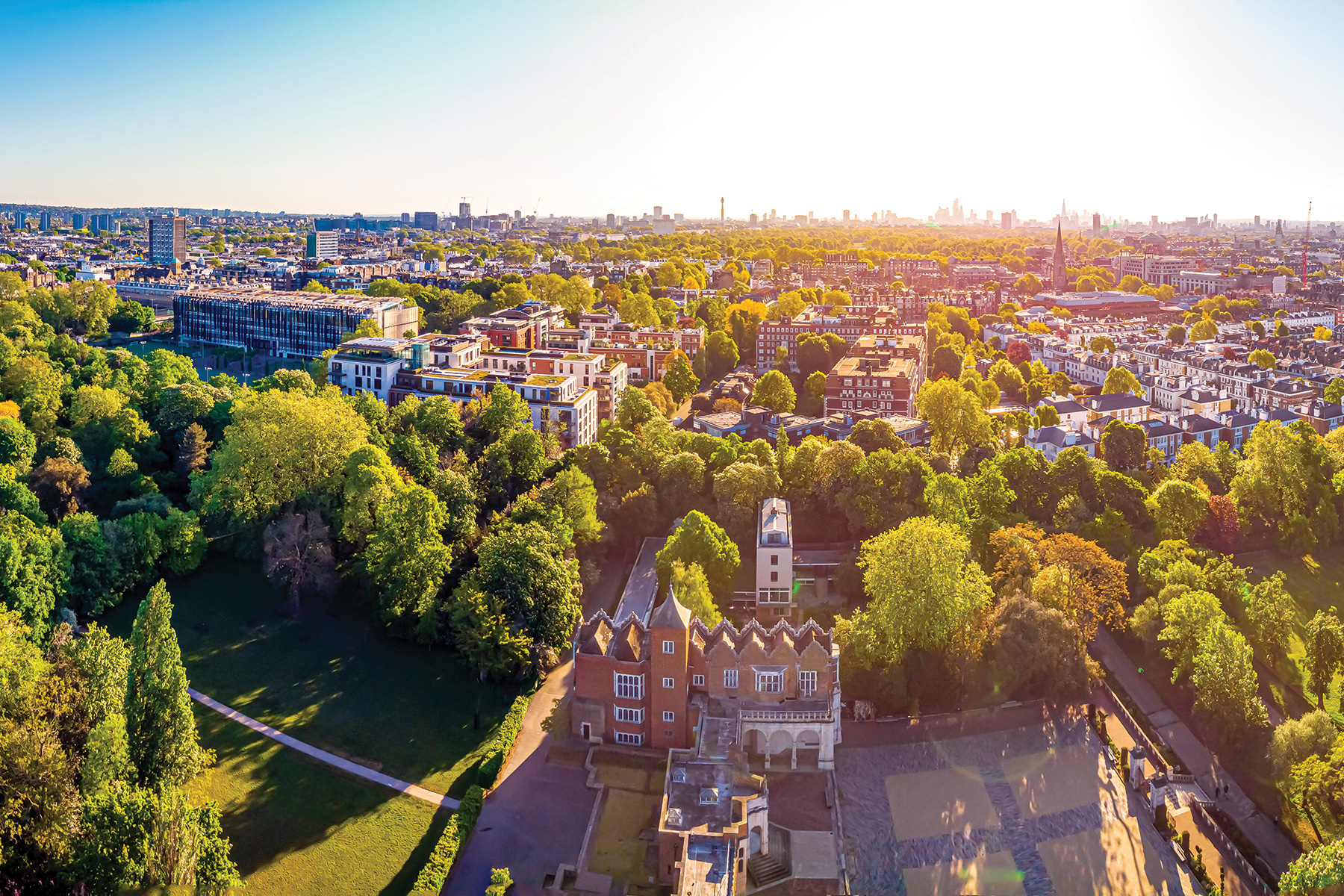 Such is the cachet of Holland Park that an average four-bedroom townhouse costs more than £5 million and an unmodernised Italianate villa backing on to Holland Park can sell for more than £30 million. During the pandemic, buyers tussled over a number of Holland Park's large semi-detached family homes, according to Wilsdon, in some cases paying in excess of £4,000/sq ft. He expects the buying frenzy to continue into next year due to the lack of houses for sale in Holland Park and increasing demand from families who were considering a permanent move to the country but are now opting for a more village-style life in town.
Christian Candy's development of lateral apartments, penthouses and duplex townhouses, 80 Holland Park, which launched earlier this year, is designed with this new breed of urban families in mind. The apartments, maisonettes and townhouses have access to hotel-style concierge, secure car parking with electric charging points, a private screening room, 17-metre pool with spa and an enormous Tim Weeks gym. 'It's unlike anything else in the area, designed to reflect the exacting requirements of a new age of living,' explains Des Forges. 'Christian has considered the various practicalities of living with children and the need to work from home – there's storage for pushchairs and luggage, dog washing facilities and study space for tutoring and zoom calls.'
Des Forges is not surprised that the properties are selling up quickly and that many have been bought by existing Holland Park residents who like the thought of having country club amenities at their London home. 'The pandemic has had the effect of galvanising purchasers into a very decisive mode,' he says. 'When an opportunity comes up in Holland Park, you always have to fight off the locals – no one ever wants to leave.'
When in Holland Park
A Turn Around the Shops
Browse the designer shops and boutiques of Clarendon Cross and Portland Road, and treat yourself to some new tableware at Summerill and Bishop. summerillandbishop.com
A Chocolate Fix 
Melt chocolate boutique hosts bonbon making classes, mud pie baking sessions and bean-to-bar tastings. meltchocolates.com
A Friday Night Cocktail
Holland Park institution, Julie's, is a favourite of Prince Harry and the Hollywood set. juliesrestaurant.com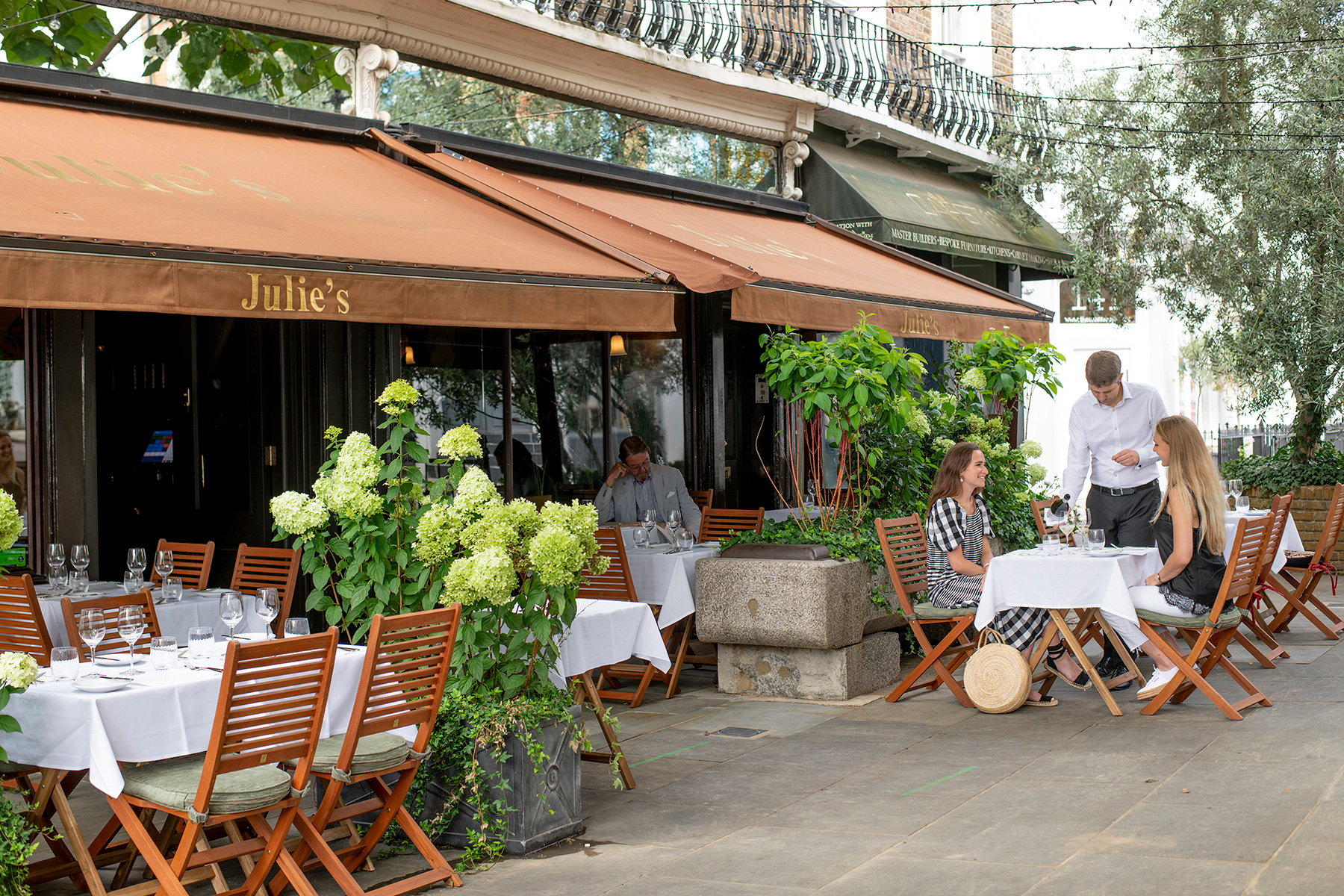 Date Night
Flat Three on Holland Park Avenue serves seasonal British dishes inspired by the flavours of Korea and Japan. flatthree.london
A Picnic in the Park
Pick up some provisions at La Piccola, the Italian deli, on Clarendon Road and head into Holland Park, one of London's most beautiful green spaces. lapiccoladeli.com
For Sale: