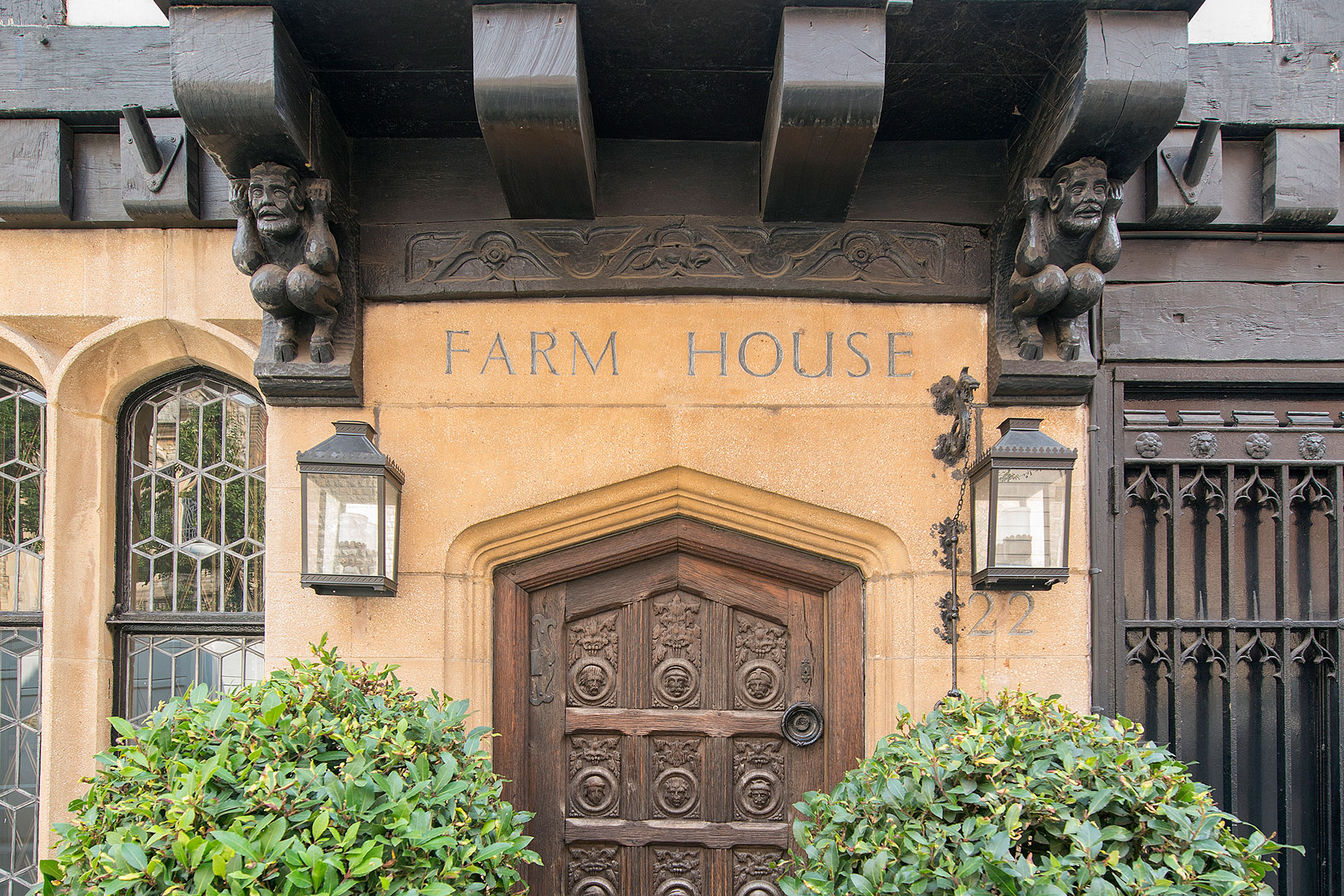 King Edward VIII And Wallis Simpson's Old Haunt Is Up For Sale
JFK was another famous guest at this iconic Mayfair townhouse
Fancy owning a piece of royal history? Farm House – the distinctive gothic townhouse where Wallis Simpson entertained King Edward VIII – has just been brought to the market by Wetherell for £11,000,000.
Located at 22 Farm Street, Farm House is described by Wetherell's founder as "one of the most visually distinct buildings in Mayfair" thanks to it's striking half-timbered façade. It may have been built in the early 1900s but features like heavy panelling, original Jacobean doors and charming paned windows date all the way back to the Medieval times and give this property a real sense of history. It even comes with deeds specifying a 'right of way for sheep' – a hangover from Mayfair's pastoral origins.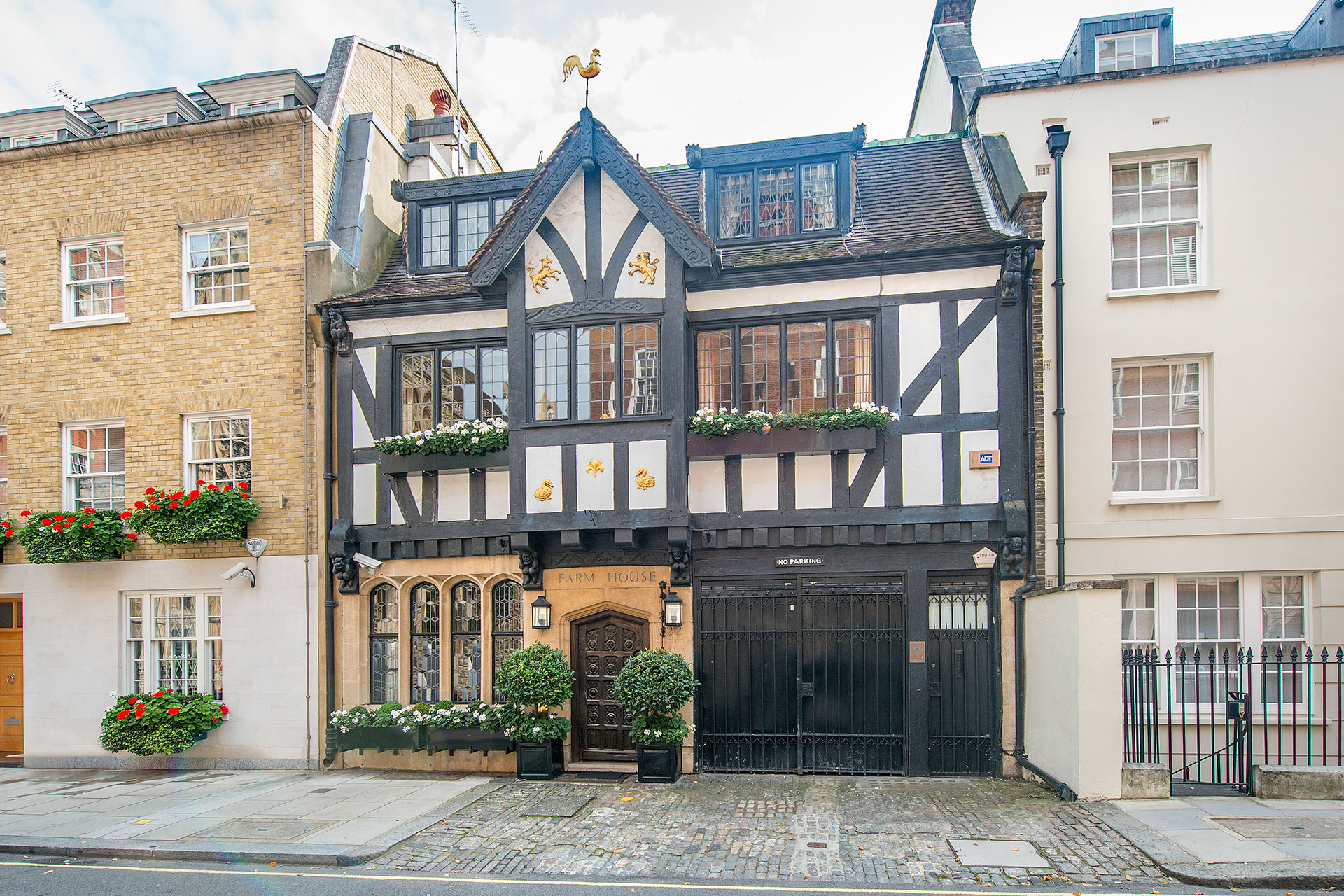 But the most exciting piece of Farm House's history came in the 1930s when it played host to politicians and aristocracy as the home of Edward VIII's mistress – Viscountess Thelma Furness. Viscountess Furness introduced the then Prince of Wales to Wallis Simpson at a time when both were frequent visitors. After Edward ended their affair, the Viscountess travelled to America and left Farm House in Wallis' care. It became one of her and King Edward's main meeting places until his abdication in 1936.
But the house's history doesn't stop there; in the 1940s actress Gloria Swanson rented the home, and then in the 1950s and 60s it was used as a residence for visiting American dignitaries. In 1961, one of these visitors was President John F Kennedy himself.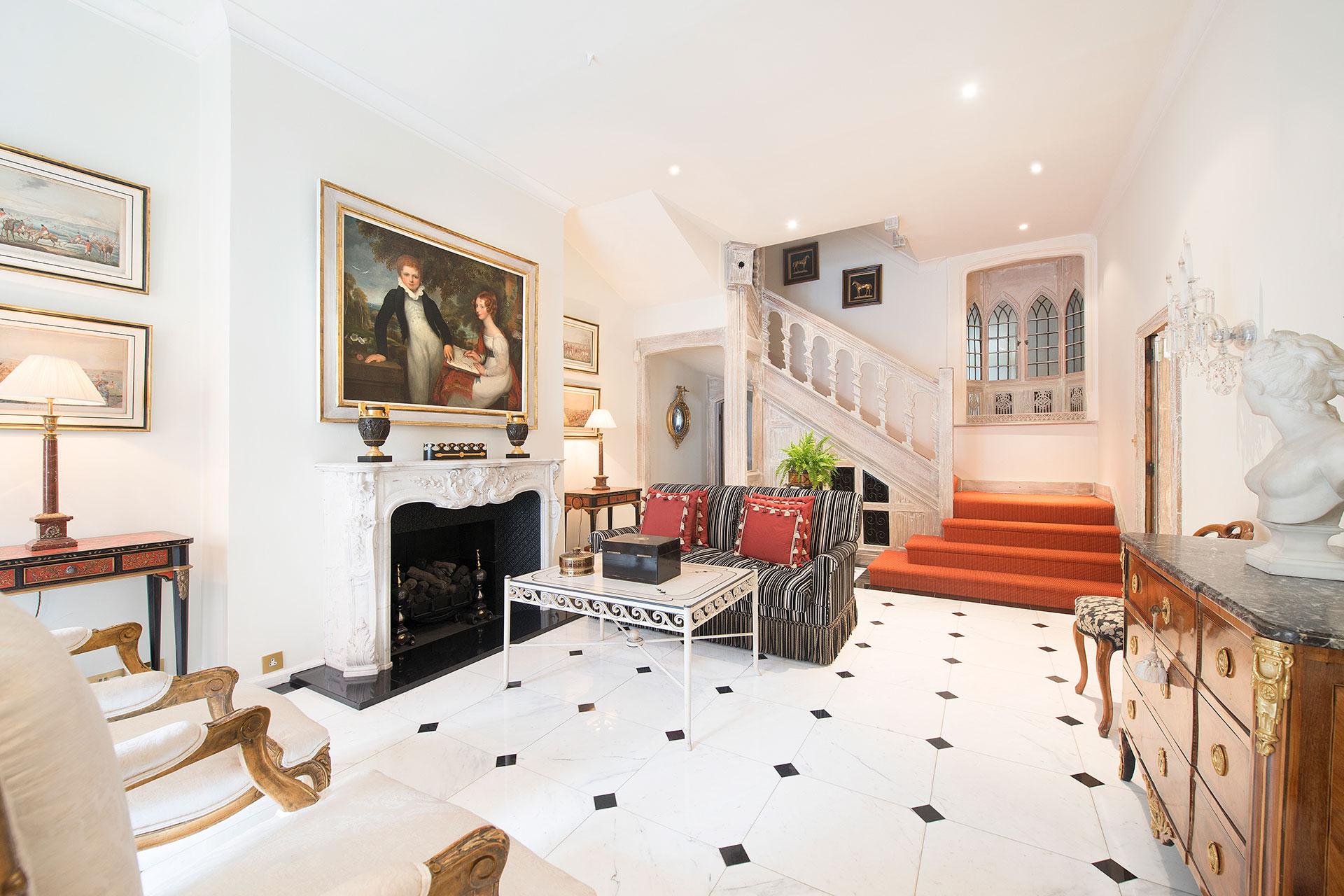 Today Farm House remains one of the most striking in Mayfair. Its grand oak front door is carved with the heads of the 12 apostles, behind which a marble floored hallways leads to a 25ft dining room, a bright kitchen and a breakfast room.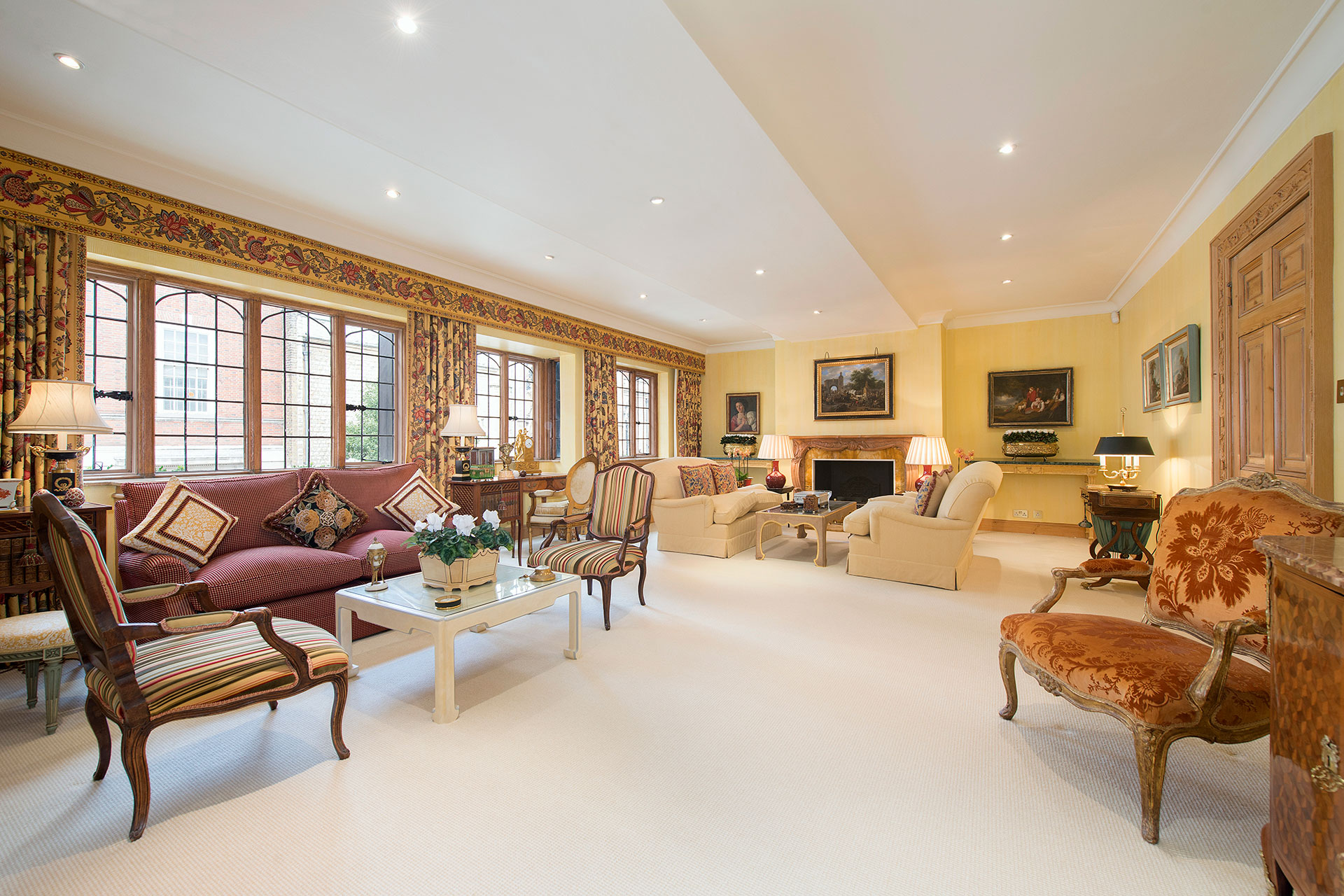 On the first floor the formal drawing room – where Wallis once entertained Edward – spans the entire width of the house, and is the perfect space to entertain friends and party like royalty.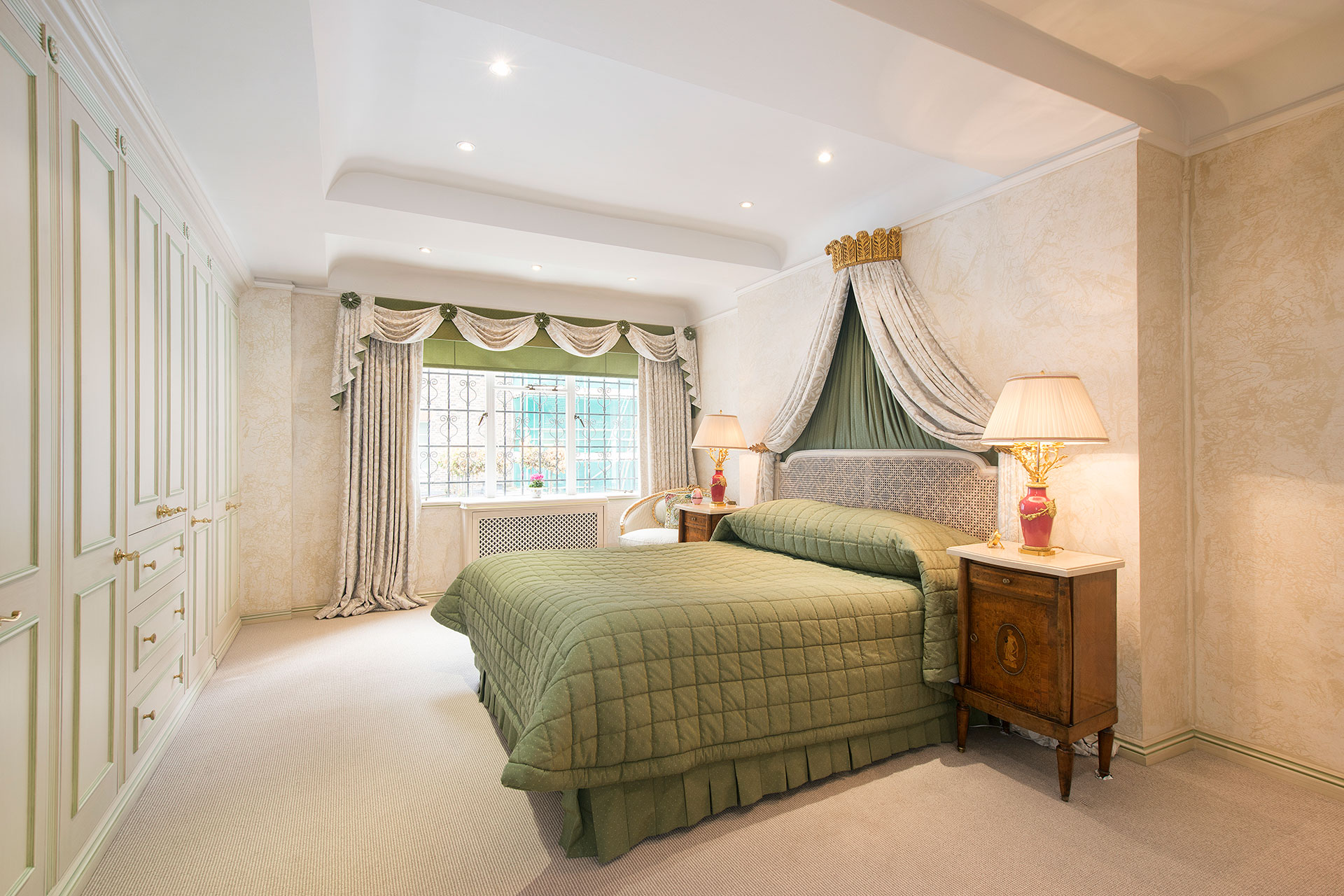 You'll also find a large principal bedroom suite on the first floor, complete with adjoining walk-in dressing room. There's three more guest bedrooms and a family bathroom on the third floor. Meanwhile, the lower ground floor is designed with the option of being a self-contained property, and has its own reception room, kitchen, private terrace and guest bedrooms.
Want to live like royalty? Farm House is available through Wetherell for £11,000,000.
More:
A Country Home With A Rich History Involving A Plot To Kidnap King George II /  The Best Books About The Royals