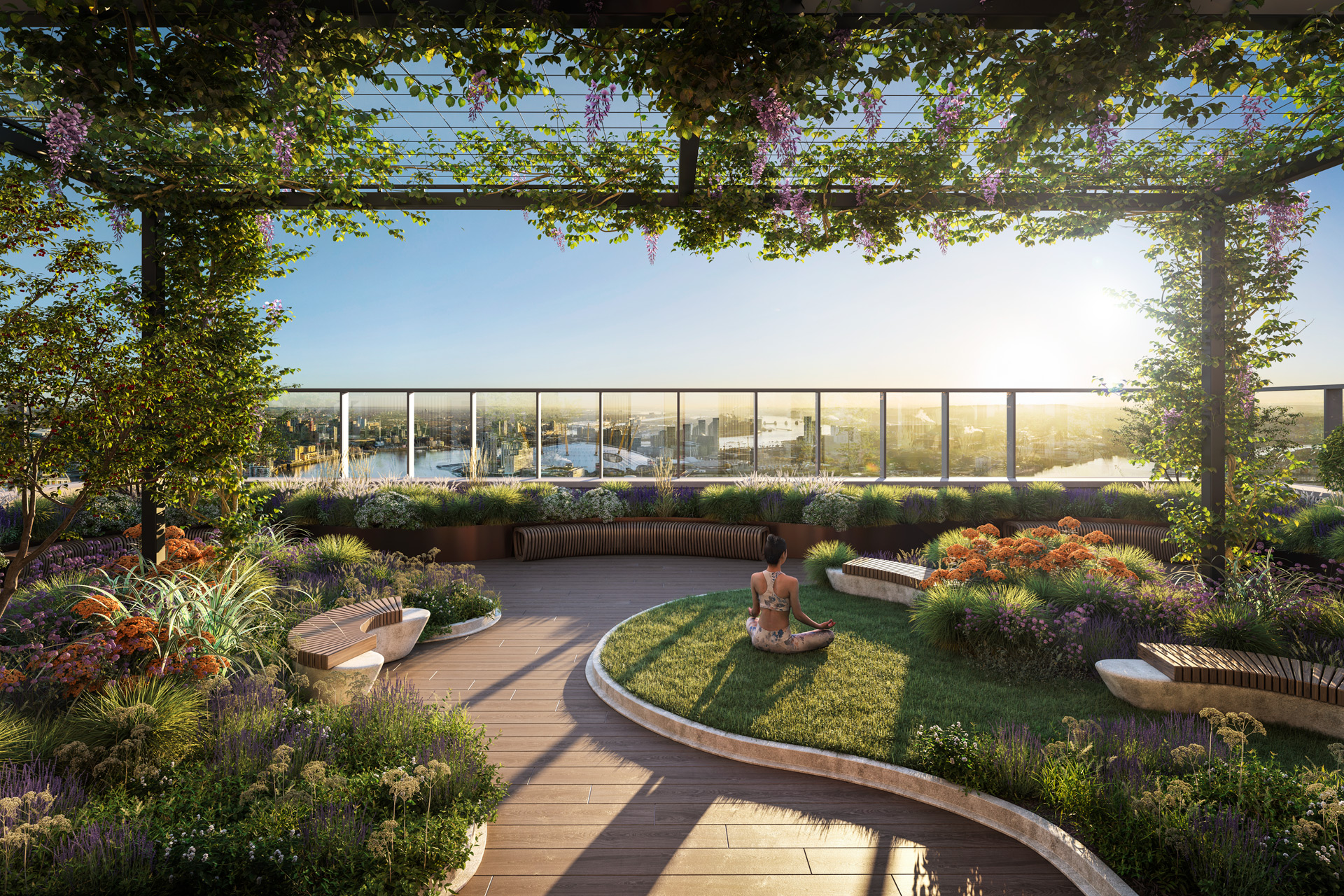 Is This The Most Sustainable Development In London?
What does sustainable luxury living really look like?
Sustainable luxury might feel like a contradictory concept – especially when it comes to property. But it is clear that sustainability must become a focus rather than an afterthought, and, beyond green roofs and a smattering of solar panels, what can the property sector really do to ensure new residences are truly environmentally-friendly? One Thames Quay, a dizzying new development in Canary Wharf, might just have the answer…
Is This The Most Sustainable Development In London?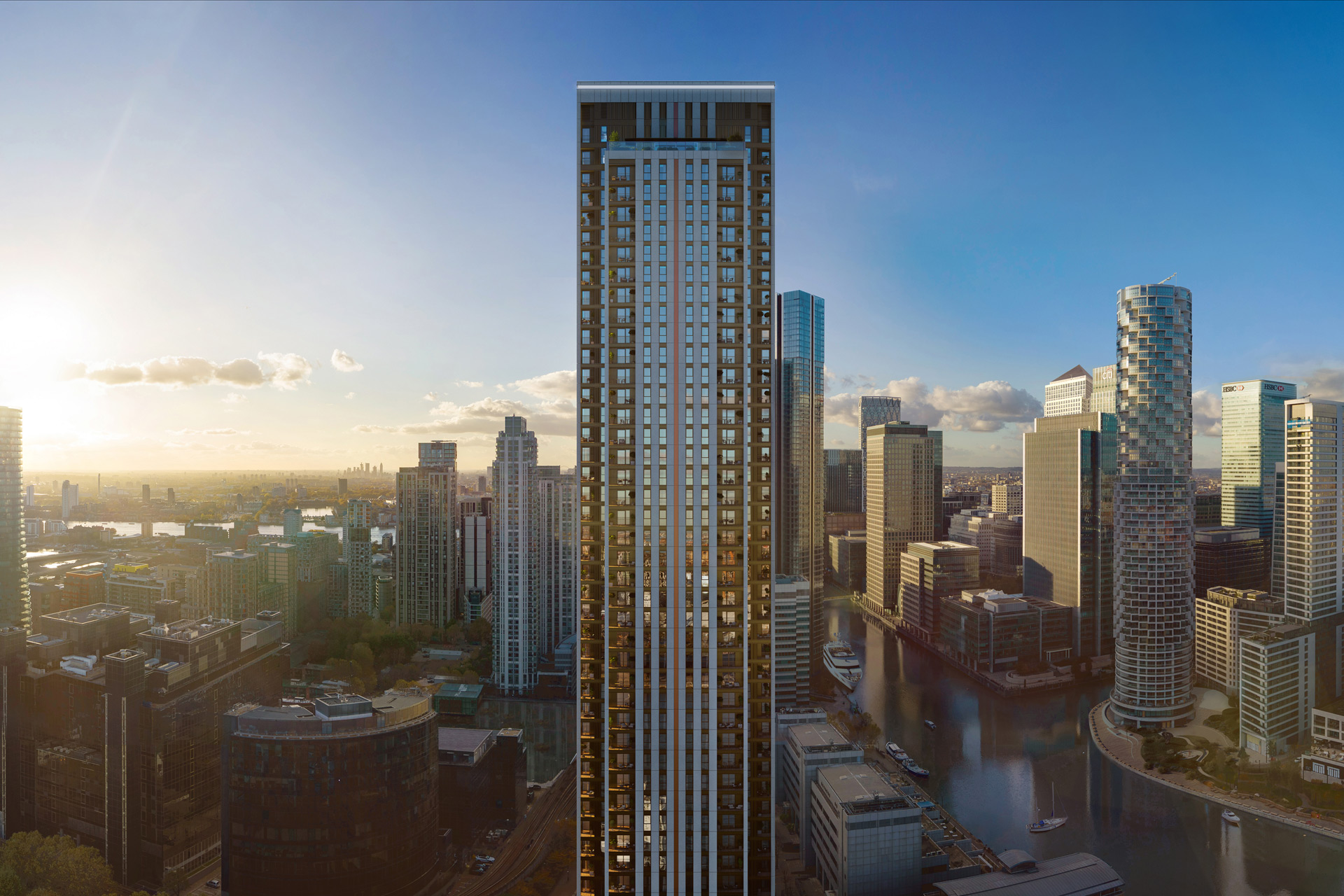 One Thames Quay is taking both luxury and sustainability to new heights – literally and figuratively. Once complete, this brand new Canary Wharf development will comprise 48 floors of one, two and three-bedroom apartments, all arranged around a jaw-dropping collection of amenities including a cinema room, duckpin bowling alley, sky lounge and sky gym. The most impressive part, however? No fossil fuels will be required to generate energy in any of the apartments.
It's true: thanks to ingenious integrated energy systems, residences will not rely on any fossil fuels for heating or cooling. The apartments are also fitted with triple-glazed windows for increased energy efficiency, and rainwater will be collected from the roof and reused within the building. Is this, then, what sustainable luxury looks like?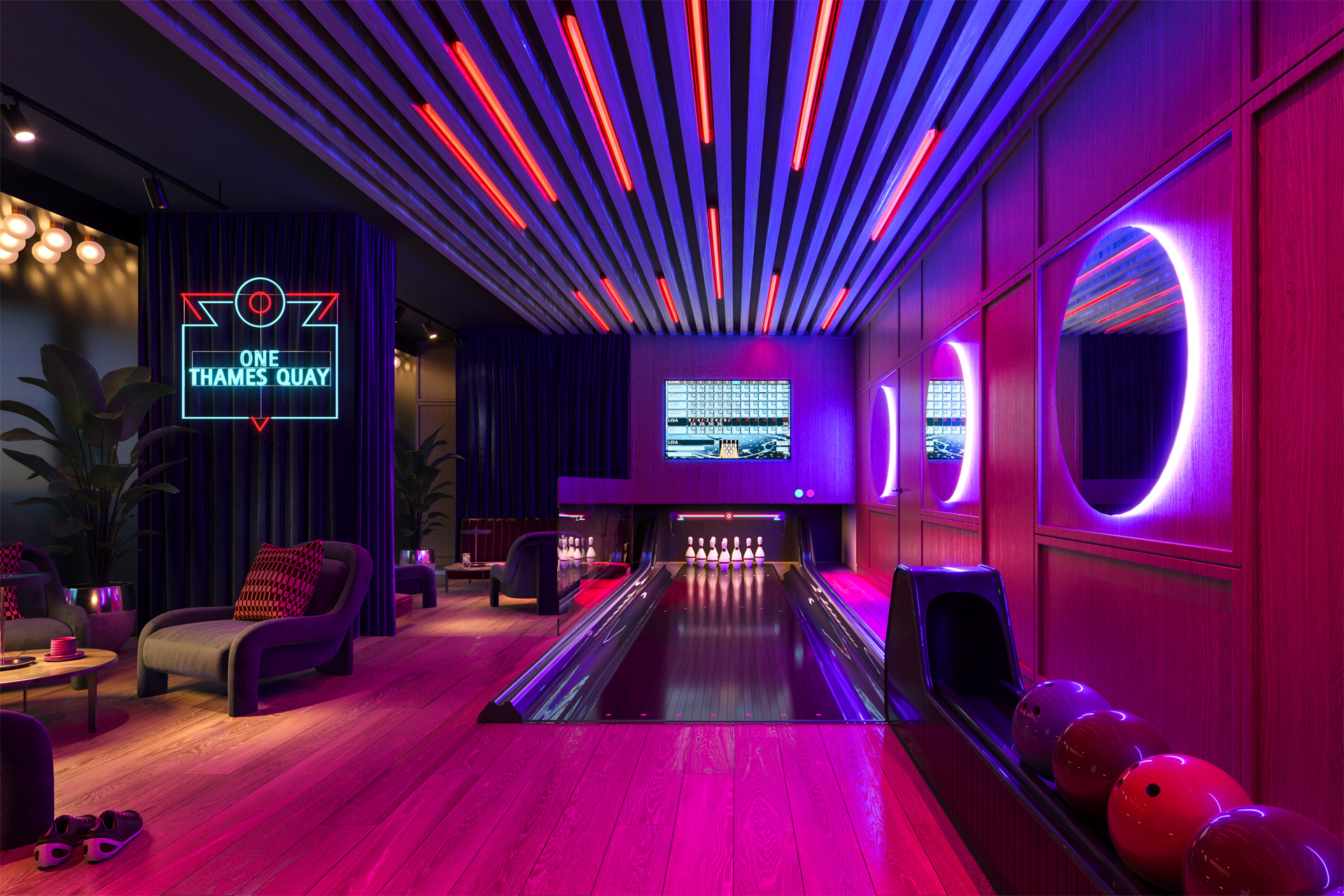 It isn't easy to say. Sustainability itself is always challenging to measure or quantify, and it's certainly difficult to overlook the enormous environmental repercussions large-scale developments like these have in terms of waste, carbon emissions and risks to biodiversity. One can't help but also wonder about the intricacies of such incredible amenities: what about the energy needed to power the cinema? The gym?
Thinking about all this might feel rather hopeless; after all, truly sustainable, net zero, no-waste living will always feel frightening and somewhat impossible. And yet One Thames Quay really does seem to represent a promising step forward for the property sector, by helping residents to participate in more eco-friendly practices without even trying. When energy-efficient options are our only options, living more sustainably – whatever this really means – becomes easier, even effortless. And this is the key to transforming the way we live.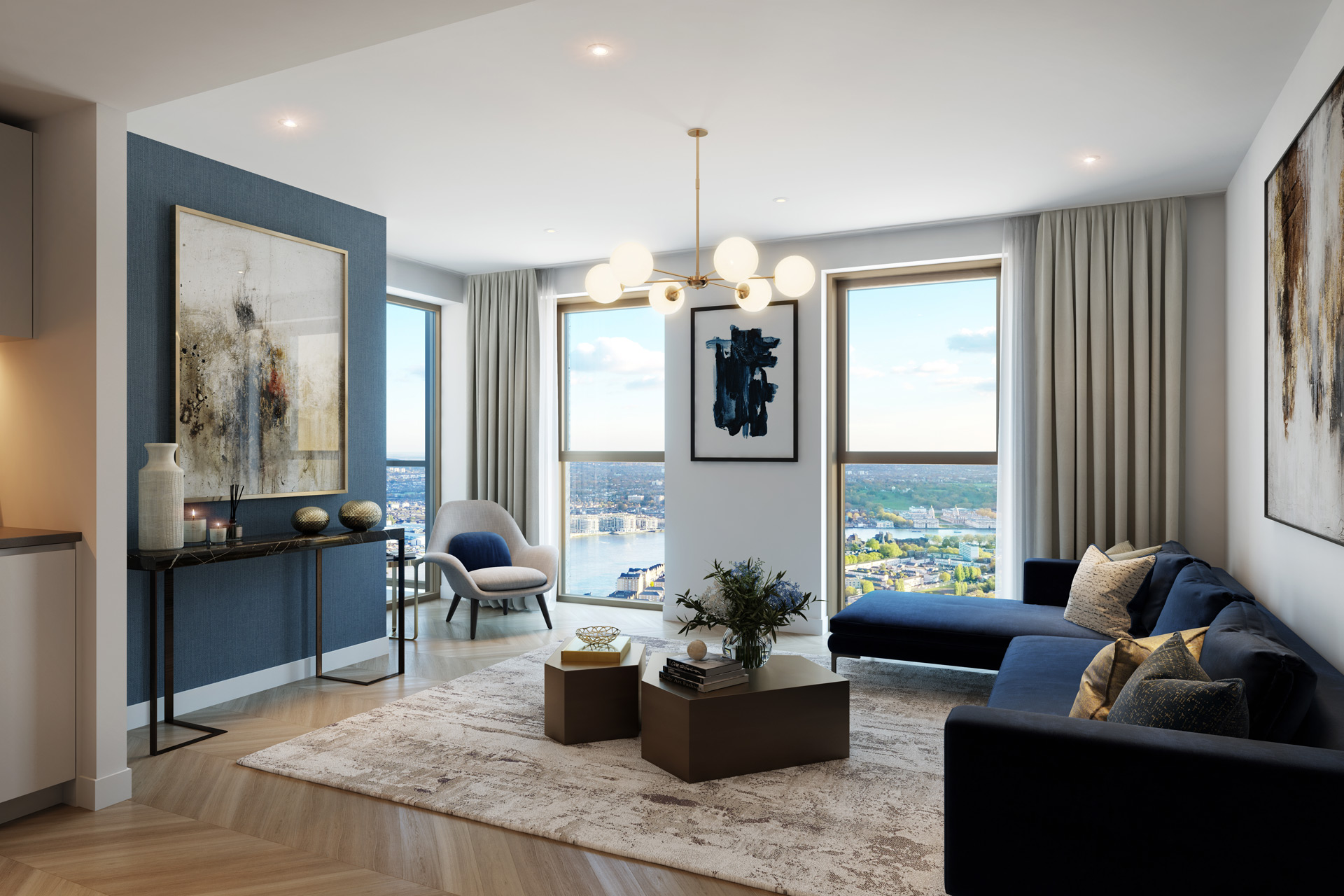 Canary Wharf itself is being transformed at lighting speed: what was once a decidedly industrial area packed with office blocks is now home to buzzy new projects spanning apartment buildings, commercial spaces and leisure facilities within the ultra-vibrant Wood Wharf estate on which One Thames Quay proudly stands. The area is certainly attractive to a distinct kind of buyer — affluent, savvy and trend-aware – and while One Thames Quay nails this new era of London living, it's comforting to see that sustainability is not drowned out by the other (admittedly breathtaking) aspects of the development.
Along with the energy-efficient features of the apartments, in fact, One Thames Quay really does seem to have the environment at its heart, with landscaped gardens surrounding the ground floor entrance, and leafy terraces above including spectacular canopy gardens on the second floor. All this green space is in addition to the 392,000 square feet of interconnected squares, parks and gardens within Wood Wharf itself (not to mention the other environmental initiatives in place in Canary Wharf, including a partnership with The Eden Project to protect biodiversity).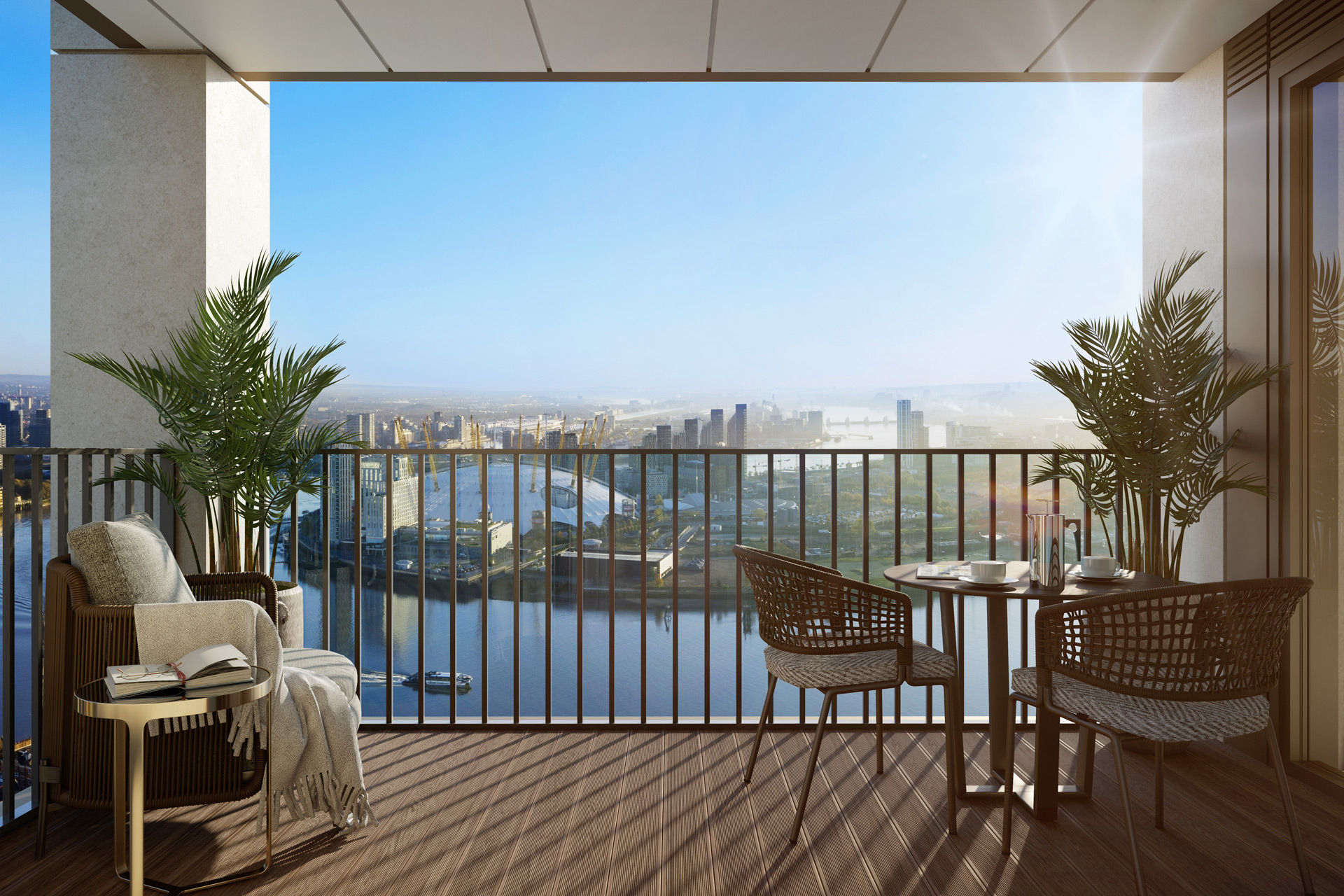 So, while residents can check out the sky gym, score a strike in the bowling alley and enjoy magnificent views of London from this towering development, they can also be comfortable in the knowledge that their home has been built with sustainability in mind. The future might feel challenging – but, for the luxury property sector, things could be looking up.
Prices from £499,950, For more information, visit onethamesquay.com and residential.jll.co.uk