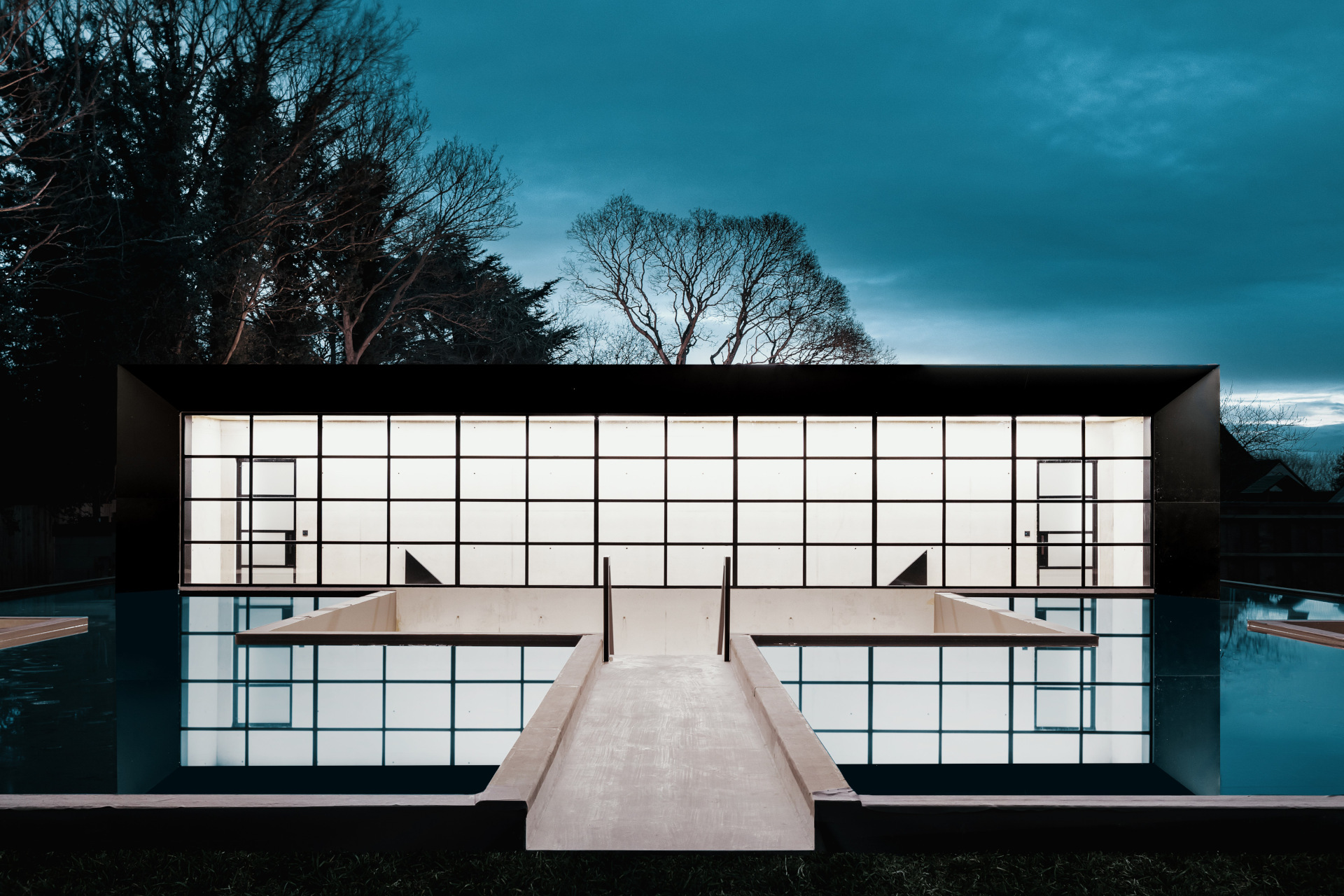 The Best Grand Designs-Style Properties
Properties designed to wow you
These wow-factor homes push the limits of modern design. Here are some show-stopping properties on the market now that could easily be seen on Grand Designs.
The Best Grand Designs Style Properties
Tower Bridge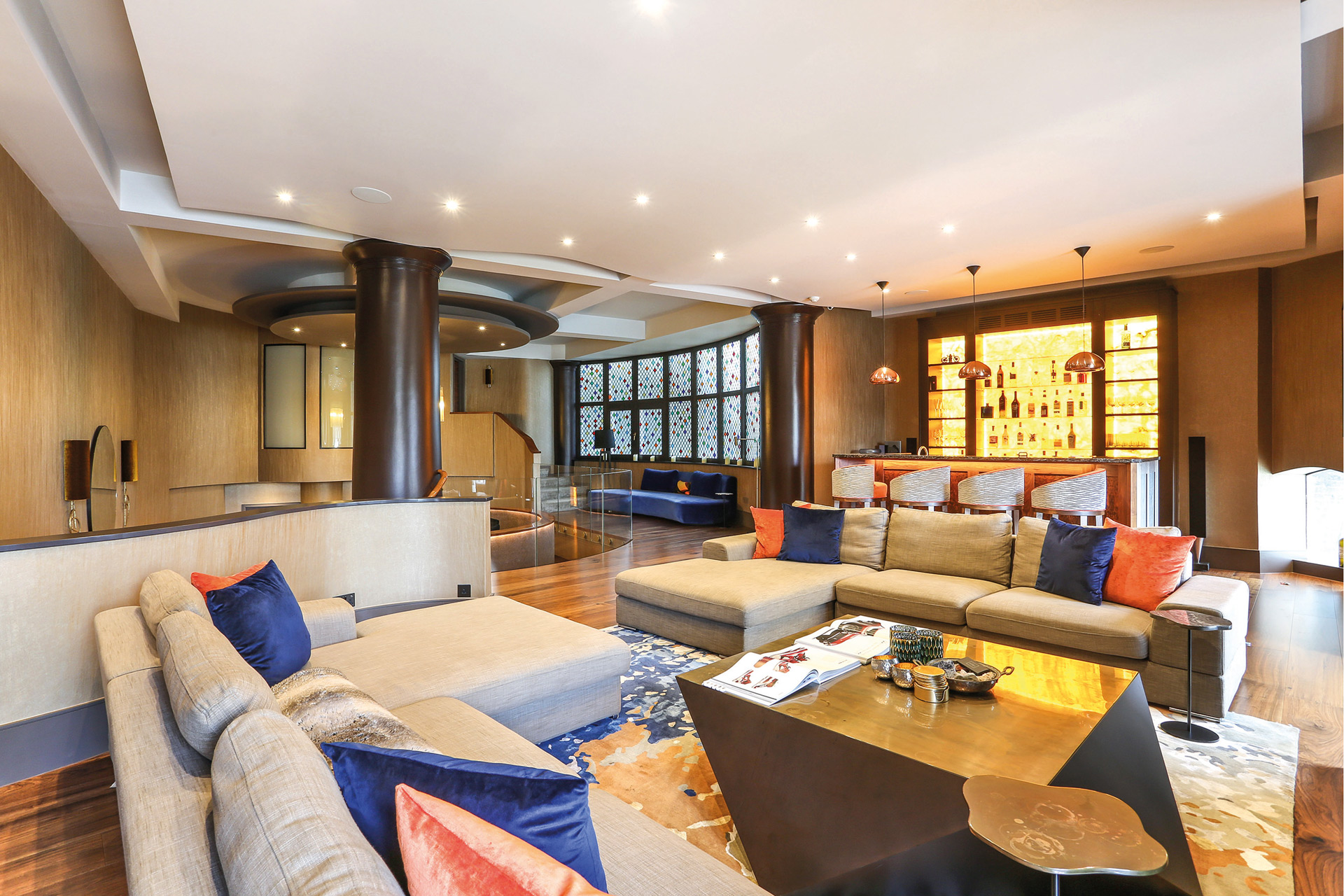 Oozing Bond appeal, this three-bedroom, four-bathroom apartment is found in the Anchor Brewhouse building, a swish redevelopment of an 18th-century brewery overlooking the Thames. Enter the property on its own private bridge – over a water feature – and enjoy a martini shaken, not stirred, at its opulent onyx bar area. Available through Anderson Rose for £7.95 million
Chelsea Waterfront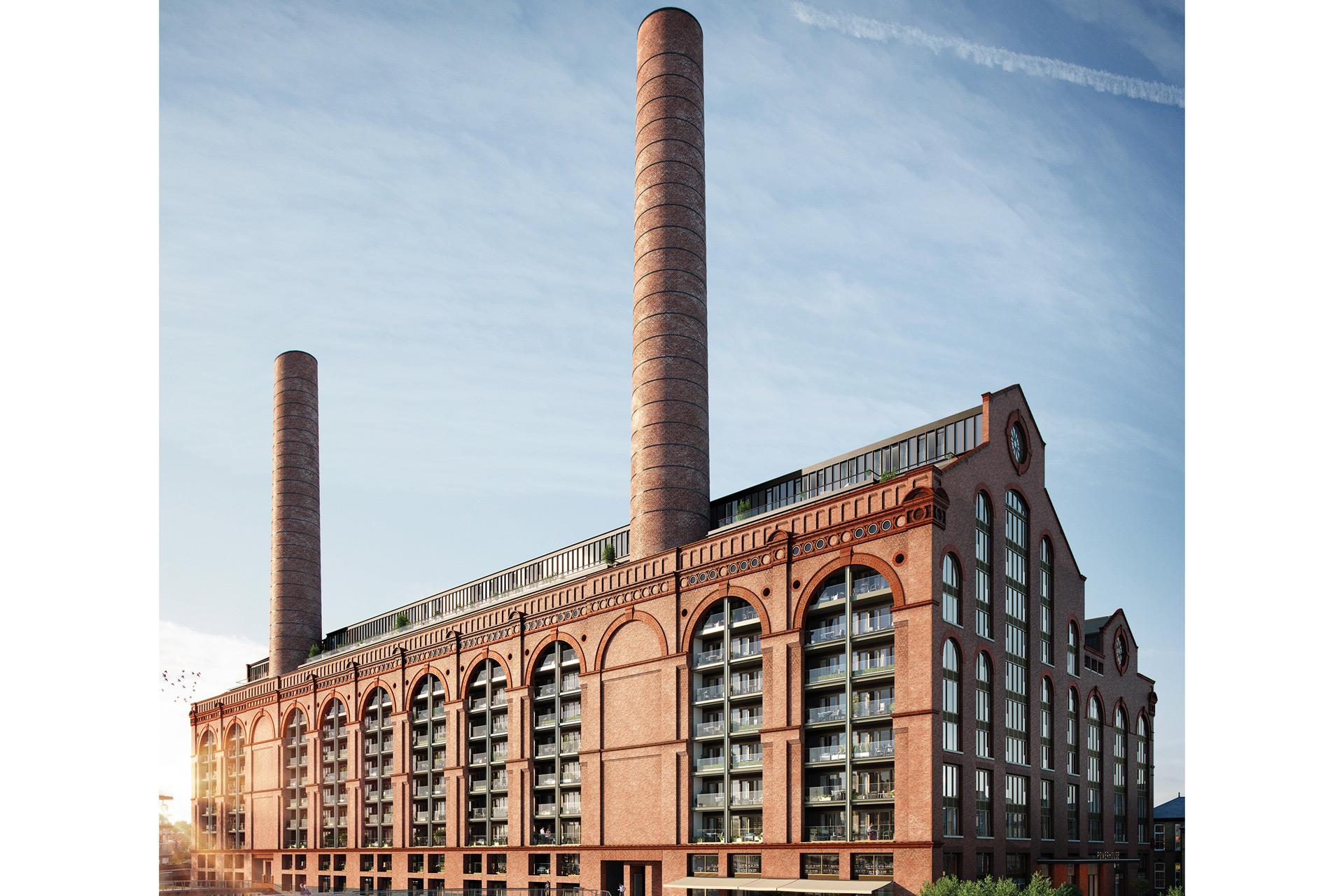 Powerhouse Chelsea's apartments range from two to four bedrooms and occupy part of the old Lots Road Power station. A love letter to the site's heritage, the homes honour everything industrial: dark timber details, steel doors and black ironmongery are used throughout. Available through Powerhouse Chelsea starting at £1.695 million  
Canary Wharf
One Park Drive's penthouses stare out over the London skyline, and were designed by award-winning Swiss architects, Herzog & de Meuron. Slick, clean lines make these homes a visual feast. Not to mention, each apartment boasts a hidden internal courtyard garden, plus access to a cinema room and gym. Prices start at £3.9 million
Kensal Rise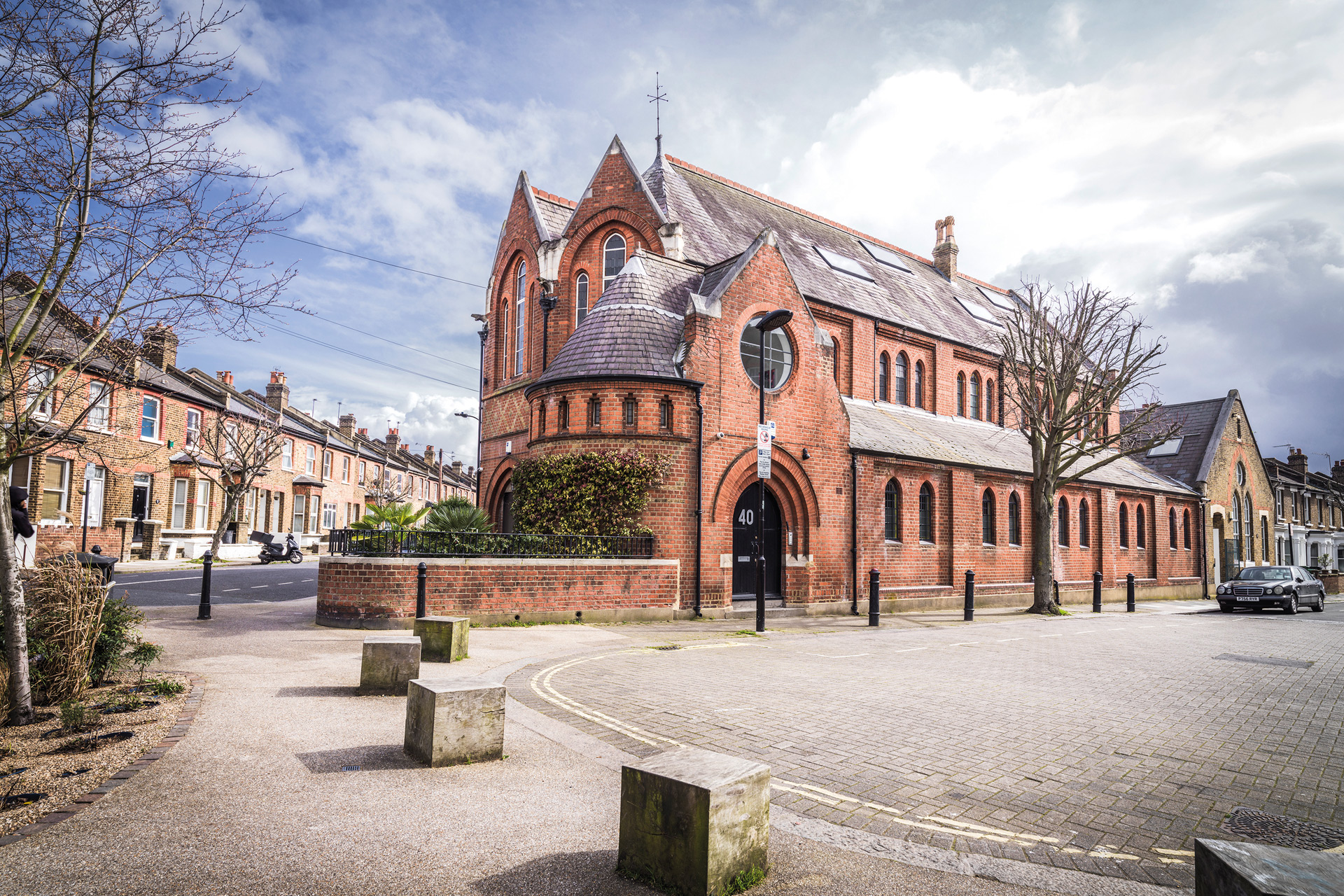 Kenmont Gardens is a unique conversion of the former St. Jude's Church in West London. The four bedroom, four bathroom Gothic church offers generous-sized rooms, with soaring ceilings and elegant ecclesiastical arches. The property is also blessed with stained glass windows throughout. Available through Rokstone for £5.95 million
Little Venice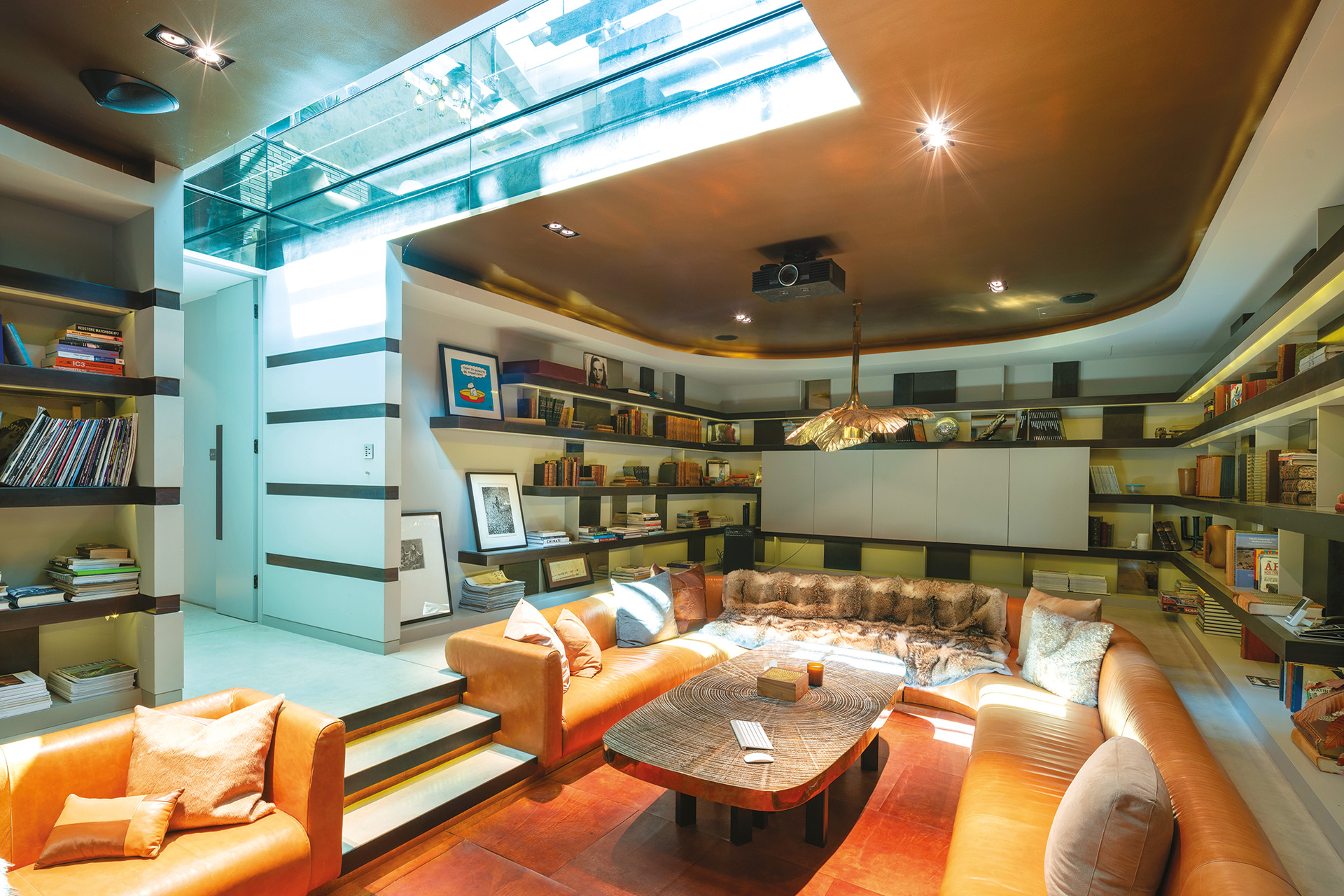 A detached low built villa, sheltered by its walled garden, Warwick Place has been the recipient of three design and architecture awards. Its interiors – by Wells Mackereth in 2011 – hark back to the mid-century. The home's hidden gem? A chic Seventies-style sunken conversation pit in the living room, finished in chestnut leather. Available through Savills for £11 million 
Moreton Morrell, Warwick, Warwickshire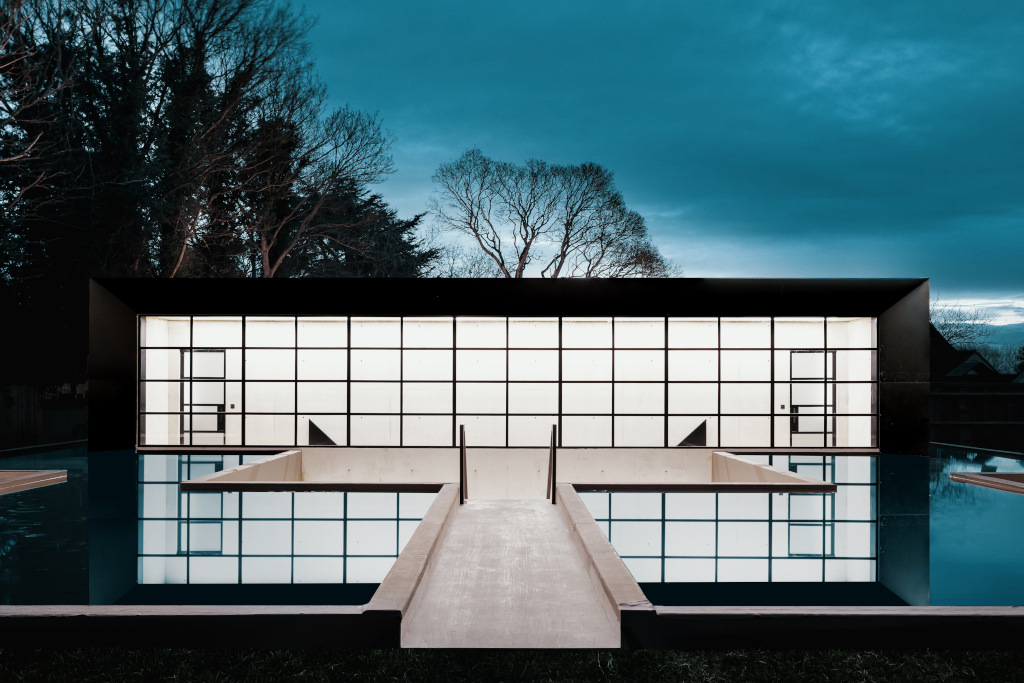 This property is an example of a contemporary architectural masterpiece. It was shortlisted for 2019 Grand Design House of the Year and Powerhouse Zezeen named it one of the top ten houses worldwide. It's arranged over 5,000sq ft of luxury living space and features poured in-situ, concrete, matt black steel and glass, alongside floor to ceiling windows. Available through Knight Frank for £2,250,000.
Hightree Road, Santa Monica, California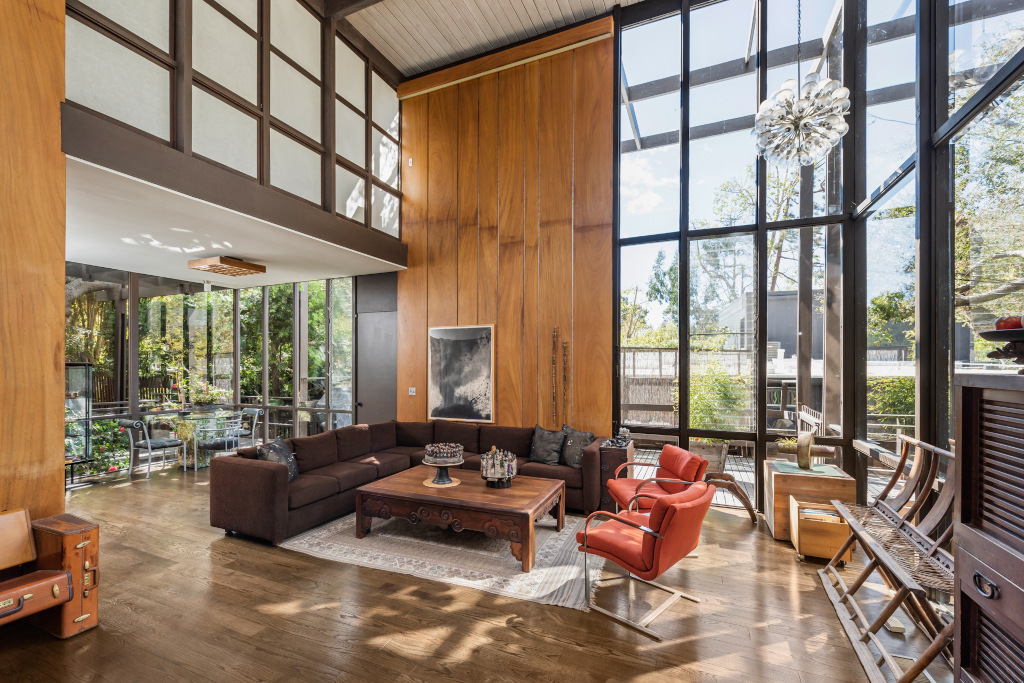 Surrounded by leafy trees and characterised by plentiful glass windows and wooden interiors, this property enables the feeling of indoor-outdoor living. There's soaring ceilings, impressive architectural touches and an abundance of natural light – this property is a Californian gem. Available through The Agency for $7,995,000.
Callington, Cornwall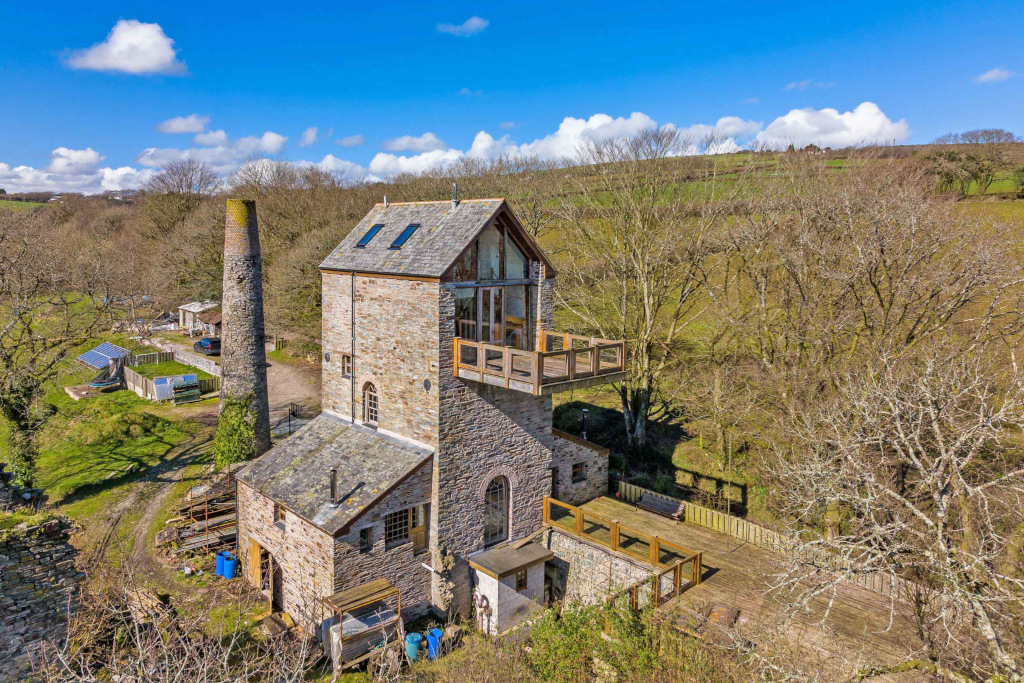 This unique 'Grand Designs' style former Engine home offers tranquil living in a gorgeous countryside setting. There's four bedrooms and panoramic views of the Tamar Valley, and the property comes with permission for conversion to a holiday home as well as for a detached garage and timber constructed cabin. Available through Lillicrap Chilcott for  £750,000.
2212 Winter Sun Drive, Palm Springs, California
Set amongst California's rocky landscape, this house perfectly blends in. Boasting an earthy exterior and modern build, there's an open plan layout inside, while the floor to ceiling windows open it up to outdoor-indoor living, as well as showcasing stunning views of the surrounding countryside. Available through The Agency for $5,750,010.
Stichens Green, Streatley, Berkshire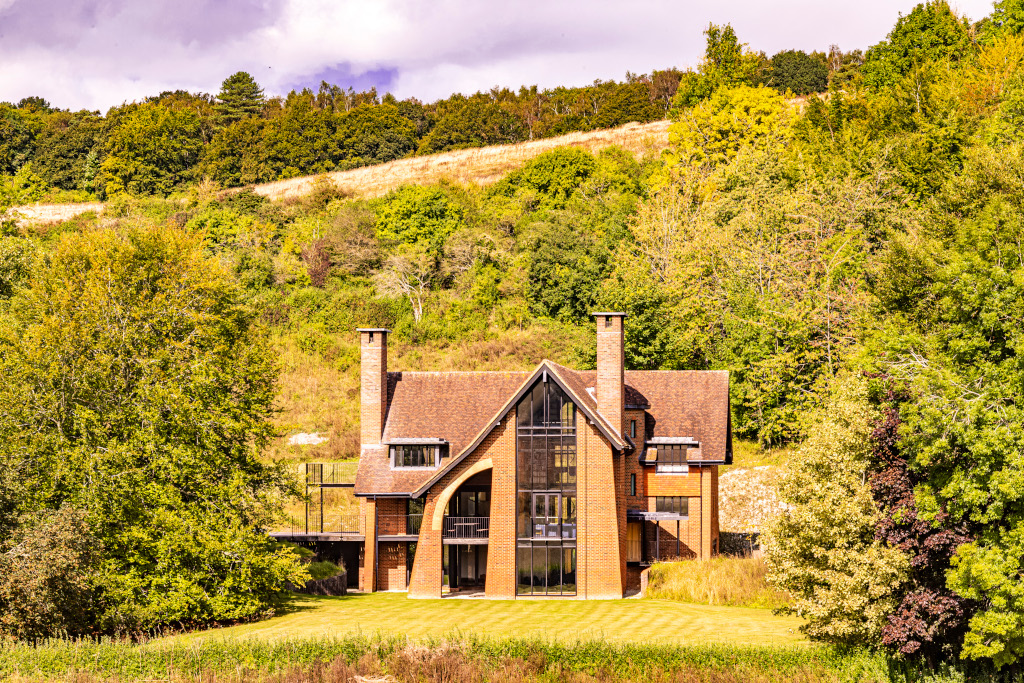 Checkendon Hill House is a striking modern interpretation of Arts & Crafts design in a poetic countryside setting. As you arrive, a winding driveway gives plenty of scope to admire the 1.8 park-like acres. You'll find just as much to impress indoors as out, with six bedrooms, showstopping entertaining spaces and a classical turret with a four storey staircase. Available through Knight Frank for £3,250,000
Brewery Lane, Holcombe, Somerset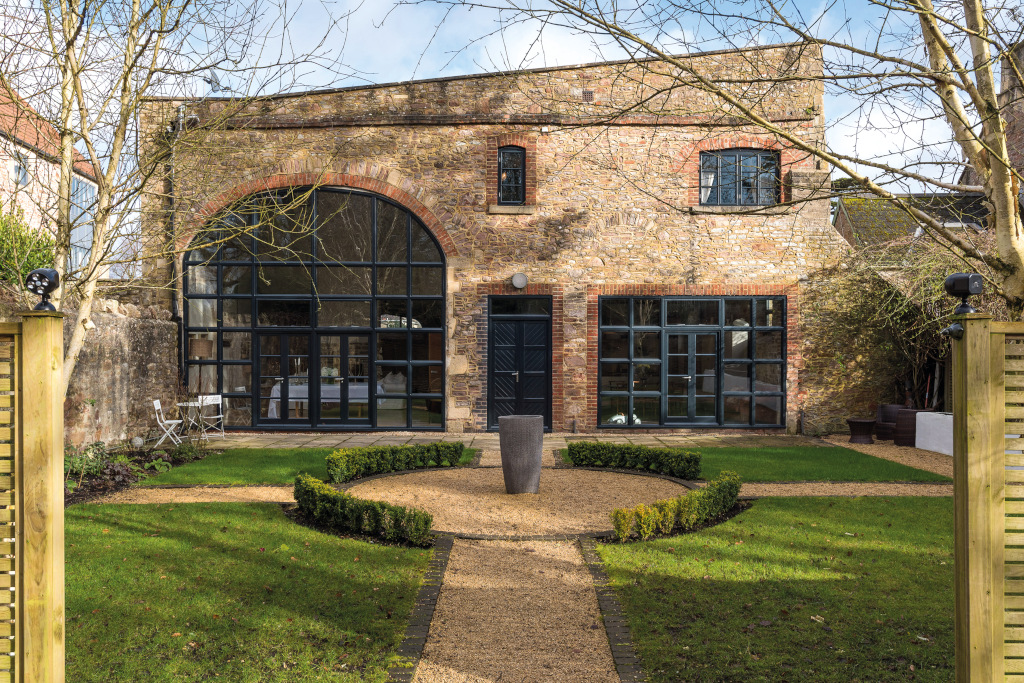 How does living in a former brewery sound? The fascinating history of Hop House dates back to 1830 when it was owned and run by explorer Robert Falcon Scott's parents. In 2002 it was renovated to include a double height kitchen/living area and five bedrooms. Outdoors there are gravel paths, lawns, terraces, and space for a kitchen garden. Available through Knight Frank for £950,000
Outdoor Kitchens: The Ultimate Al Fresco Accessory
Battersea Power Station, London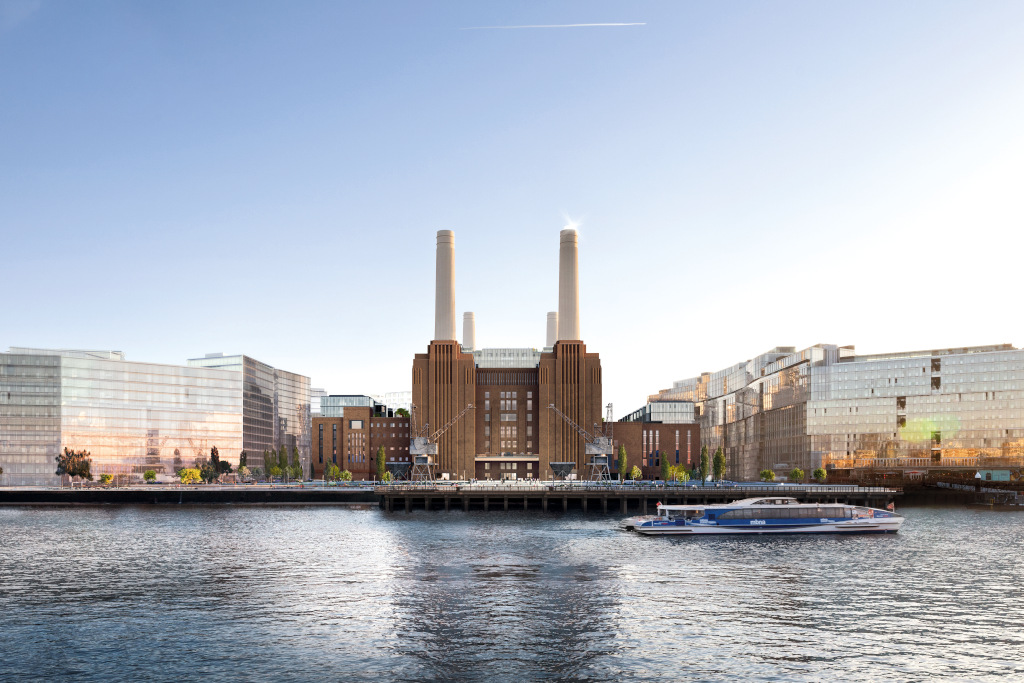 Waking up to a view of the Thames, open plan kitchen and private terrace wouldn't be a bad start to each day. With Art Deco-inspired interiors (including a copper bath and herringbone floors) this 'Heritage 33' apartment is one of the best in Battersea Power Station. Right on the doorstep are restaurants, bars and a Boom Cycle spinning studio. Available through Radstock for £3,200,000
Warwick Place, Little Venice, London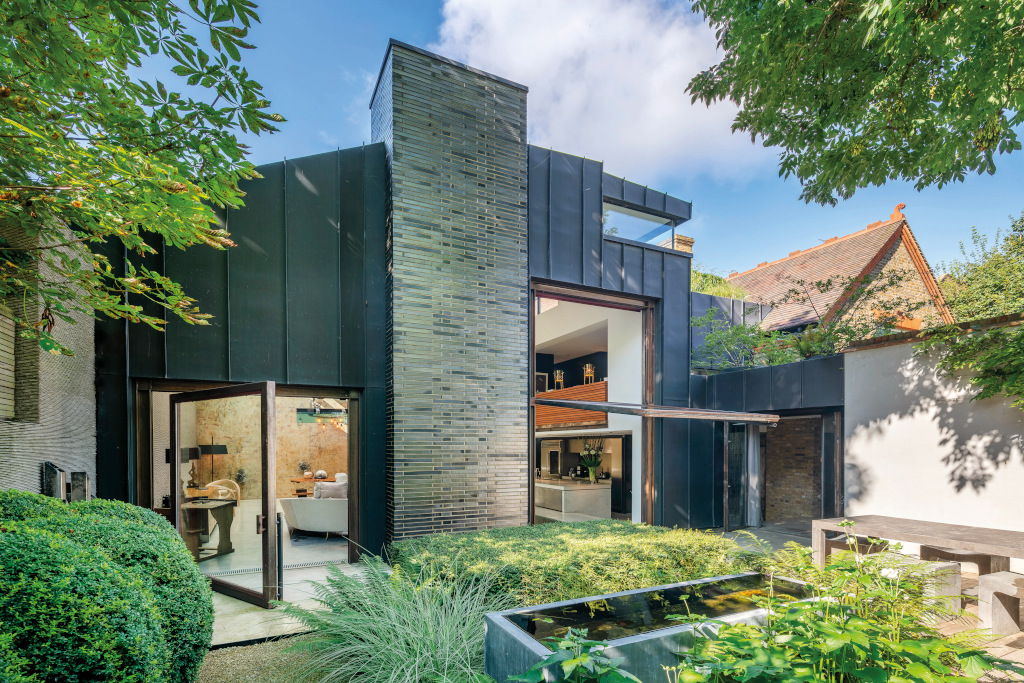 This two-bedroom villa is a triumph of modern architecture by Wells Mackreth, fusing original period features with industrial design. The old coach house (once the workshop of Partridge Fine Art) now leads through to a sunken kitchen and library/cinema room. Three sets of double French doors open out to the walled courtyard garden and roof terrace. Available through Savills for £12,950,000
Douro Valley, Baiao, Portugal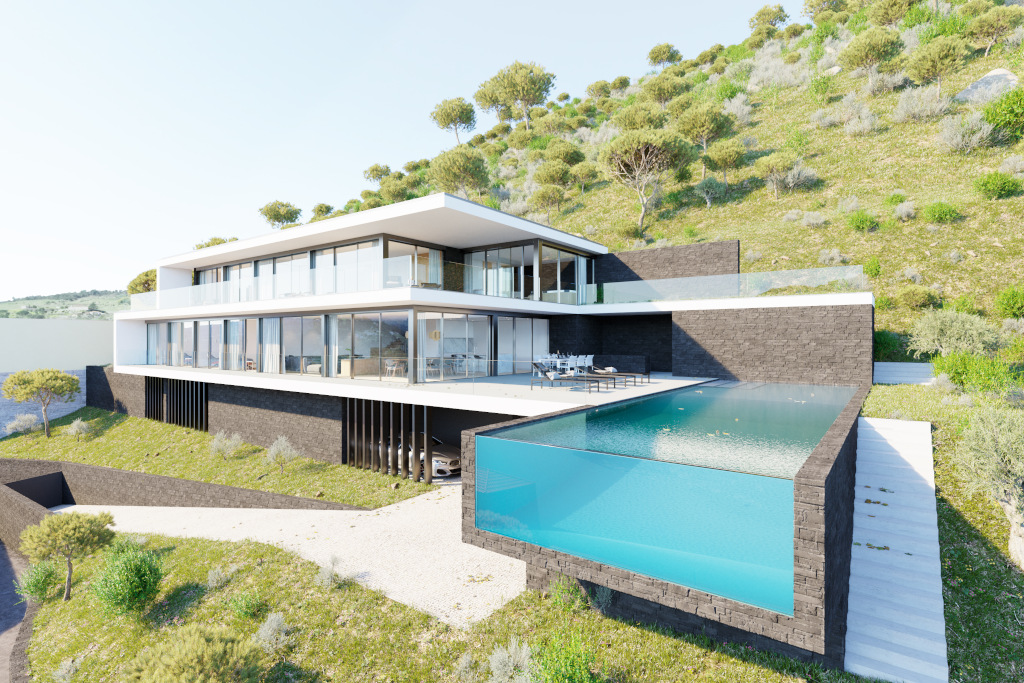 Perched in an enviable position in Douro Valley surrounded by luscious greenery and overlooking the river, this Portuguese property would be dreamy for entertaining. There's the open plan kitchen, dining room and living area, making drinks and dinnner parties that much easier. Plus, the glass walls offer stunning views, while the sliding doors allow the option to go alfresco. And the glass sided swimming pool is just spectacular. Available through Knight Frank for €1,800,000
The Best Properties With Swimming Pools On The Market Now
San Juan Avenue, Venice, California
The Caplin House, sitting in the heart of Venice Beach, is the first solo project of the acclaimed architect Frederick Fisher. There's seriously cool interiors: there's a spectacular central atrium, beamed ceilings, huge skylights and lofted balconies. Head up the yellow staircase to find a spacious roof terrace with panoramic views, or take a short stroll outside to Venice Beach's boardwalk, restaurants and boutique shops. Available through The Agency for $3,495,000.
Powis Mews, Notting Hill, London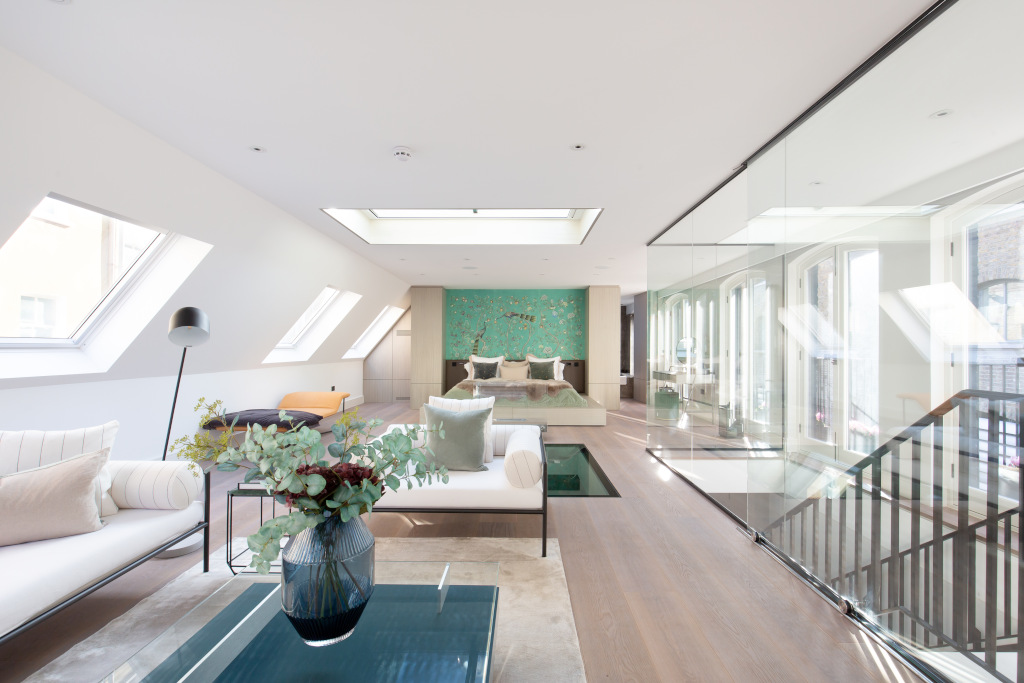 This mews house is a masterclass in spectacular interior design; think glass walls, double height ceilings, galleried landings, black ornamental gates and plentiful windows. And it sits in the heart of the bustling Notting Hill, just a stone's throw from Portobello Road – so you'll have the best of Notting Hill's cultural amenities at your fingertips. And if you fancy staying in, head up to the roof terrace for private drinks and admire the glorious views. Available through Domus Nova for £8,950,000.
READ MORE: The Best New Properties on the Market Now / 10 of the Best Riverside Properties on the Market Right Now / 10 Properties With The Best Kitchens