How much do you know about the Breakfast at Tiffany's actress, Audrey Hepburn?
Audrey Hepburn is a timeless icons of style, elegance and lifestyle. Whether you want to wear her dresses from Breakfast at Tiffany's, ride on a vespa around Rome, or live vicariously through the endless stream of quotes from Hepburn on Instagram, the Hollywood star and humanitarian is ever present in today's pop culture.
Did you know…
1.
Audrey's favourite film that she starred in was Roman Holiday, due to its sentimental association. Here we were thinking it was the Oscar that made this one special…
2.
Hepburn was apparently 'too tall' for ballet at 5ft7. Ballet was her main passion and ambition when she was young, but she fell into acting instead.
3.
Truman Capote did not agree with the casting of Audrey as Holly Golightly, he was rather hoping for Marilyn Monroe. What a different film that could have turned out to be…
4.
Speaking of Breakfast at Tiffany's, Audrey apparently hates Danish pastries, which made the filming of the opening scene somewhat problematic…
5.
Audrey Hepburn didn't become Audrey Hepburn until 1948. Before she was known as Audrey Kathleen Ruston. It doesn't quite have the same ring to it…
6.
Pearls were her favourite piece of jewellery – she would often wear earrings or a necklace just like her onscreen alter ego Holly Golightly.
7.
She was asked to play Anne Frank in The Diary of Anne Frank, but found it 'too emotional' . 'It would have ruined me, doing that film,' she said.
8.
Audrey was quite the linguist and spoke five languages. How she fit that in with the 19 films she made, and the 38 years as a UNICEF ambassador we do not know…
9.
Audrey loved to cook, chocolate cake and spaghetti al pomodoro were her signature dishes. You can try her recipes with the cookbook 'Audrey at Home: Memories of My Mother's Kitchen' by her son, Luca Dotti.
10.
And finally, as one of the most iconic faces of fashion Audrey claimed that her look was one all could achieve. 'My appearance is accessible to everyone; with hair tied in a bun, big sunglasses and black dress, every woman can look like me.' It's nice you think so Audrey, but not all of us have the benefits of that rumoured 22-inch waist…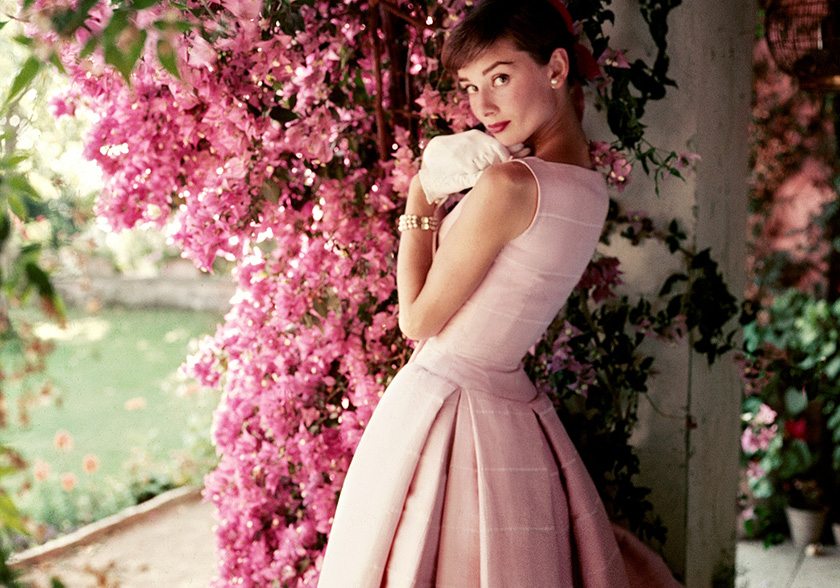 ---