Here's your cultural guide for the month of November. Galleries focus on colour and painting this month, while it's all about hair at Somerset House.
1 November


Bowie/Collector
David Bowie's personal art collection will be on show at Sotheby's from 1-10 Nov, including pieces from the Outsider Art, Surrealism and Contemporary African art movements. Sotheby's will also be hosting a weekend of talks dedicated to Bowie on 5-6 Nov. See more here.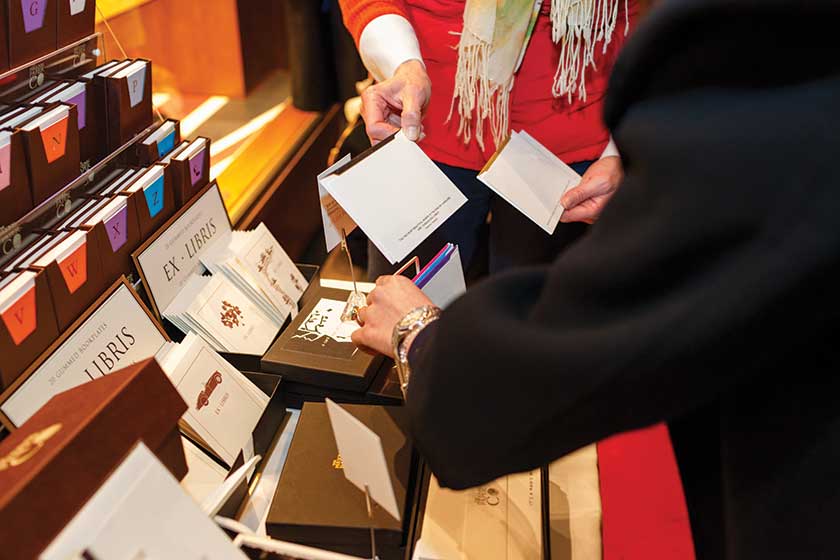 Get your Christmas shopping done, while doing a good deed at Beauchamp Bazaar. This year, the charity event moves to St Columba's church in Knightsbridge, where a selection of boutiques will set up their stalls for one-night only to raise money for Ormiston Families, which supports children and young people in the east of England. Vendors include British clothing brand Sir Plus, Really Wild and fine jewellery by designer Tessa Packard. 1 Nov; beauchamp-bazaar.eventbrite.co.uk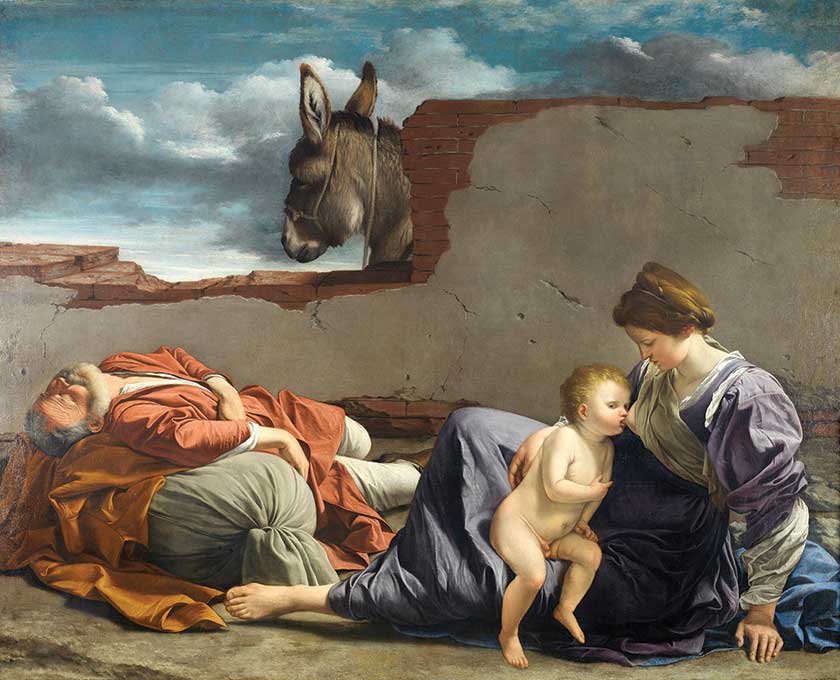 Scandalous in his day, Caravaggio had to flee Rome after an unfortunate killing and then later tragically died. Yet his imaginative naturalism lived on. For the next 200 years, artists in the Flemish, French and Italian schools admired his glorious colours and the life-like vibrancy of his dramatic pictures. Beyond Caravaggio at the National Gallery looks at his influence over two centuries and longer as imagined by a startling array of international painters, before its eclipse in the classical era. 12 Oct to 15 Jan; nationalgallery.org.uk
2 November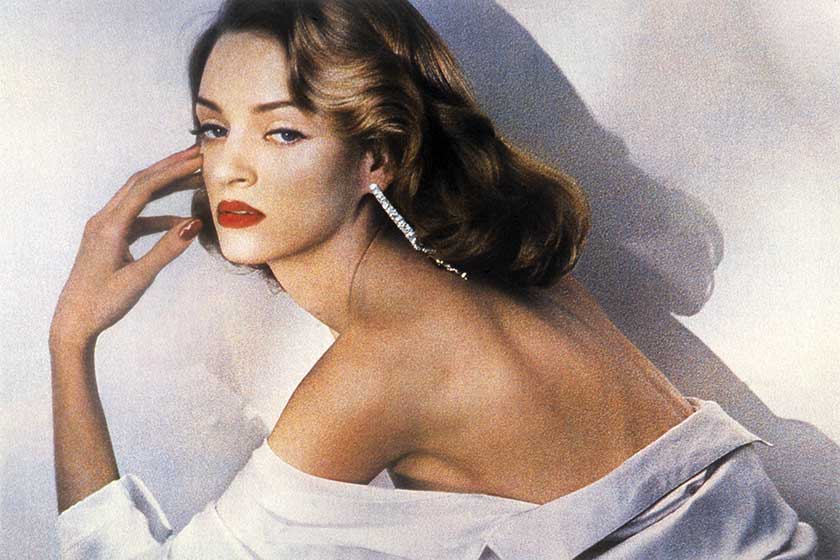 Hair by Sam McKnight at Somerset House
This major exhibition will celebrate the master hairstylist's remarkable 40-year career, from the late 1970s to the current day. During his career McKnight has shot over 100 covers for British Vogue and worked with Kate Moss, Princess Diana and Christy Turlington among many others. The exhibit will unveil the little known creative process behind the craft of hair styling within fashion and explore the relationships between McKnight and his many collaborators such as Lucinda Chambers, Karl Lagerfeld and Patrick Demarchelier. Embankment Galleries, Somerset House; tickets £12.50, £10 concession 2 Nov- 12 March 2017. 
Dutch Dreamer
Moulding agricultural scenes with Utopian green fields, Adriaen van de Velde: Dutch Master of Landscape at the Dulwich Picture Gallery will show the artist's talent for light and colour to create an otherworldly landscape. 12 Oct to 15 Jan; dulwichpicturegallery.org.uk
JMW Turner: Adventures in Colour Turner Contemporary
Following the success of Turner and the Elements in 2012, Turner Contemporary presents a major exhibition of work by JMW Turner and the fullest survey of the artist's watercolours of Margate yet to be shown at the gallery. Curated by art historian Ian Warrell, this is the first exhibition to examine this theme in Turner's work. Until 8 Jan 2017.
3 November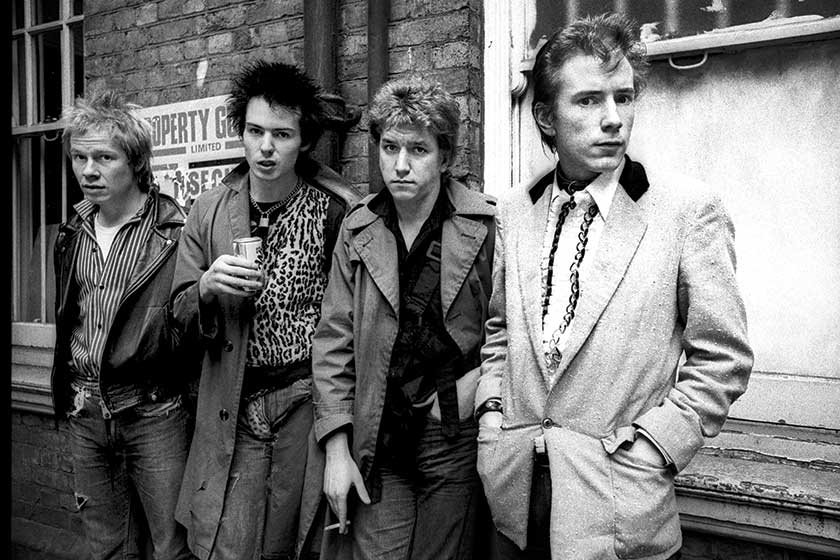 40 Years of Punk, NW1: While punk might have originated in the US, it was in London that it got its soul. Proud Camden presents a 40-year snapshot of the movement through the eyes of photographer Adrian Boot, including images of The Clash recording at the Rehearsal Rehearsals studio in Stables Market, where the gallery exists today. This is a fitting homecoming for a brilliant British photographer. 3 Nov to 8 Jan; proud.co.uk
Don't Miss: Summer might be peak buying season for art and antiques, but the Winter Art & Antiques Fair Olympia has enabled enthusiasts to to get their fix in between for 26 years. It's the only fair in the UK to work with both top trade associations – BADA and LAPADA. This year's focus is on mixing antiques with modern interiors, so be as daring as you like with mixing periods and styles. 31 Oct to 6 Nov; olympia-antiques.com
5 November
Remember, remember the fifth of November… Bonfire Night is celebrated all over the country in weird and wonderful ways. See our guide to Bonfire Night in the town and country.
9 November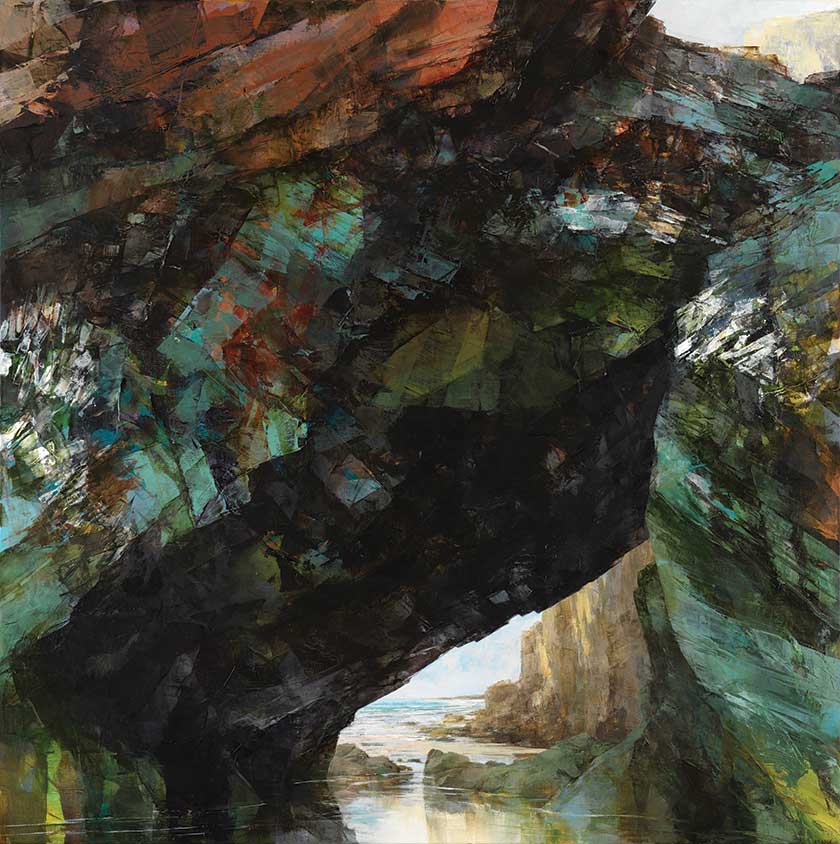 Sarah Adams' paintings of dramatic rock faces and swirling seas are so colourful, they appear to be from her imagination alone. After sketching from a kayak in rain or shine, she returns to her Padstow studio to recreate coves and caves in oils that reveal the coast in all its multicoloured glory. Join the crowd of surfers and collectors in Mayfair, who queue for hours to buy her work. 9–18 Nov; maasgallery.co.uk
10 November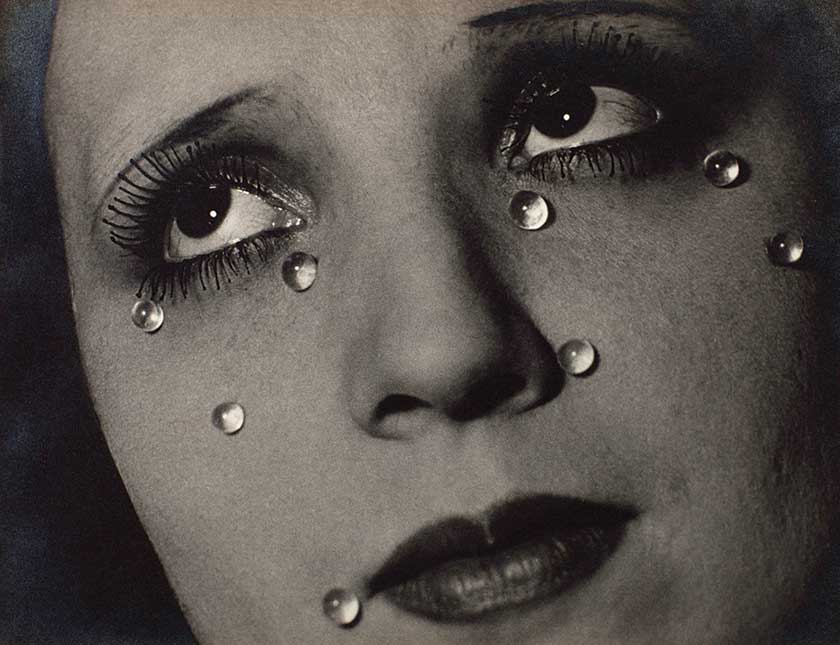 The Radical Eye, SE1: Here's the chance to take a sneak peek at Sir Elton John's private collection of Modernist photography. He has lent 150 of his favourites to Tate Modern for the next six months. Spanning 60 artists, the selection includes rare vintage prints by seminal figures of the art movement, between the '20s and '50s, including works by Man Ray, André Kertész, Berenice Abbot and Alexander Rodchenko. The gallery says it's the start of a long-term relationship with the Sir Elton John Collection, so watch this space.
10 November to 7 May; tate.org.uk
12 November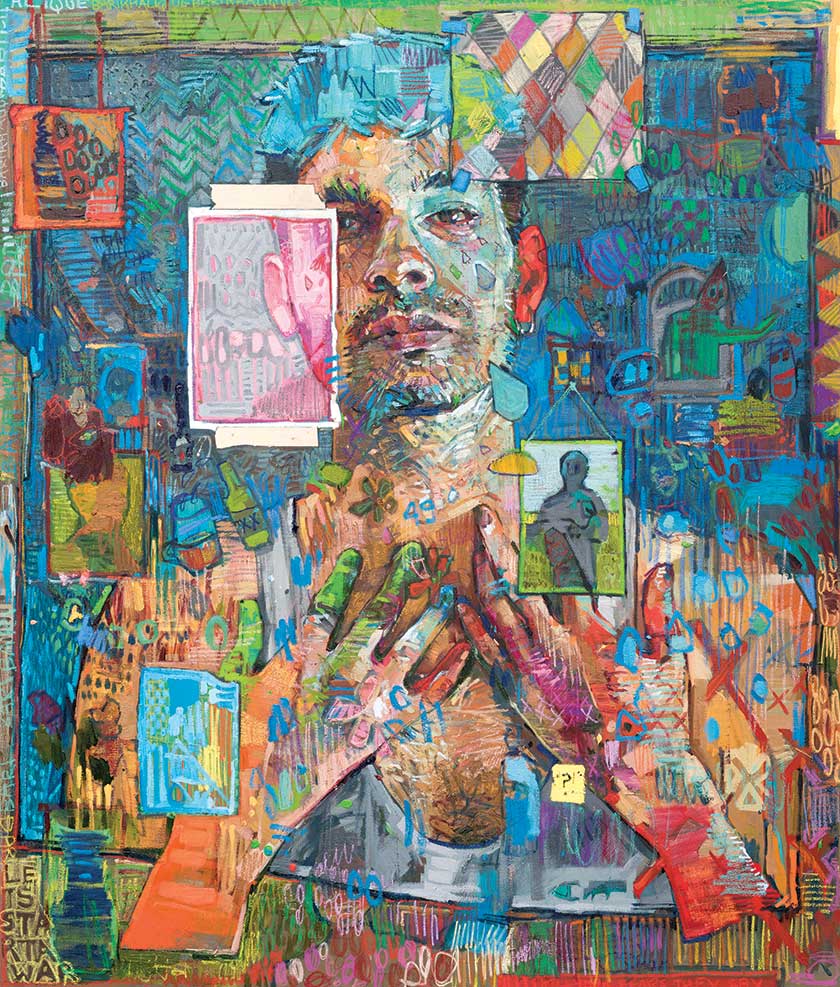 When Andrew Salgado's enormous canvases sat in the windows of Selfridges, they sold out immediately. Now his new exhibition, The Snake at Beers London in East London, is sure to do the same. Melancholic and thoughtful or bruised and bloodied, his kaleidoscope palette and technical wizardry always create startlingly insightful pieces. 12 Nov to 17 Dec; beerslondon.com
Back to school: It's one of the hardest choices a parent has to make. Which school should you send your children to? A London day school, or one in the deepest countryside. Will they fare better in single-sex or co-ed? Boarding or day? And all that's before you've even faced the registrar. You can find the answers at the Independent School Show in Battersea Park, where you can get advice from the professionals. 12–13 Nov; schoolsshow.co.uk
17 November

Belstaff and Country & Town House are delighted to invite you to an exclusive holiday shopping event hosted by Belstaff Ambassador and Creative Contributor, Liv Tyler.
Enjoy champagne, canapés and an exclusive 20% discount on the night. The event is taking place on Thursday 17th November, 7pm to 9pm at Belstaff House, 135–137 New Bond Street, London W1S 2TQ.
Liv Tyler's second collection for British brand Belstaff hits the shops this January. In our December issue, Lucy Cleland finds out why this all-American girl has become the ultimate Anglophile. Tyler shares her beauty secrets, style tips and reveals her favourite way to spend a day in London. 
"I have to admit that the older I get I realise that the secret to looking good is not in a cream. It's laughter and a great orgasm." – Liv Tyler
To register for the event please email: [email protected]
21 November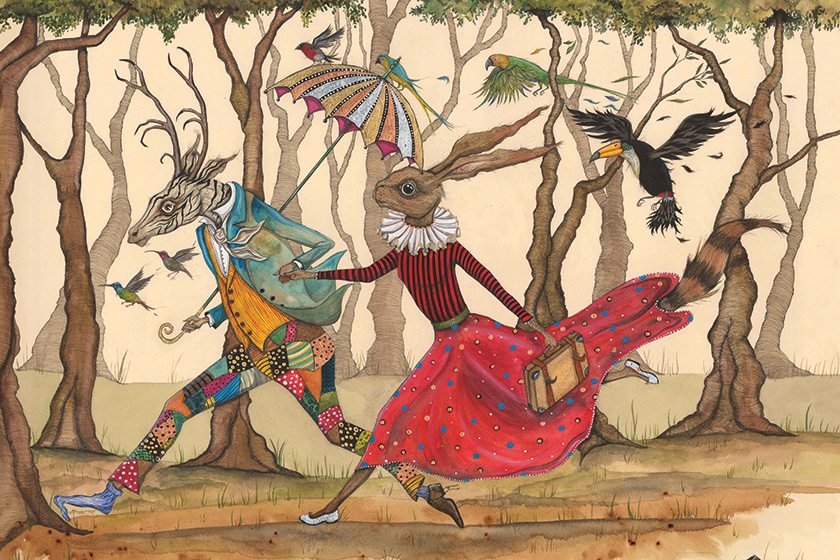 EC Woodard's fantastical illustrations depict animal characters in fancy getup. While her distinct and witty style has won her commissions from Alexander McQueen, Annabel's and John Lewis, what we love best is that although she now works from an artists' studio in Waterloo, the Cornish coastal landscape of her childhood still pulls through. Make up your own mind at Mayfair Duke Street Gallery, where she is selling prints from £600 and originals for around £2,500. 21–26 November; 8dukestreet.co.uk
22 November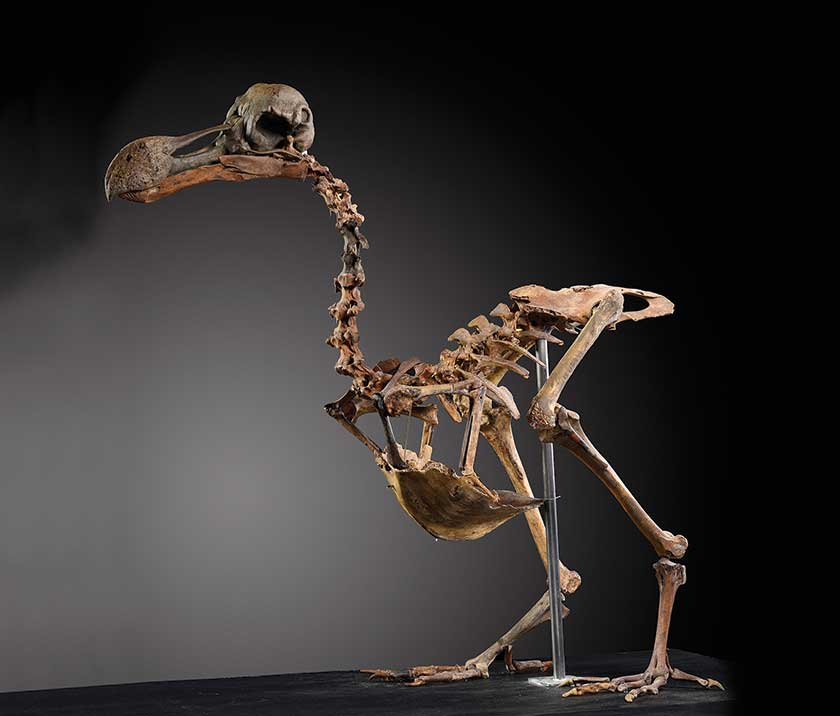 Dead as a dodo: Last year, Summers Place Auctions sold the skeleton of an Allosaurus for half a million pounds. This year, they bring you an almost complete skeleton of a dodo, the first to be sold at auction or to even come up for sale for over 100 years. 'The rarity and completeness of this specimen cannot be over emphasised,' says the auction house's director, Rupert van der Werff. It's expected to sell for a high six-figure sum. But where would you put it? 22 Nov; summersplaceauctions.com
23 November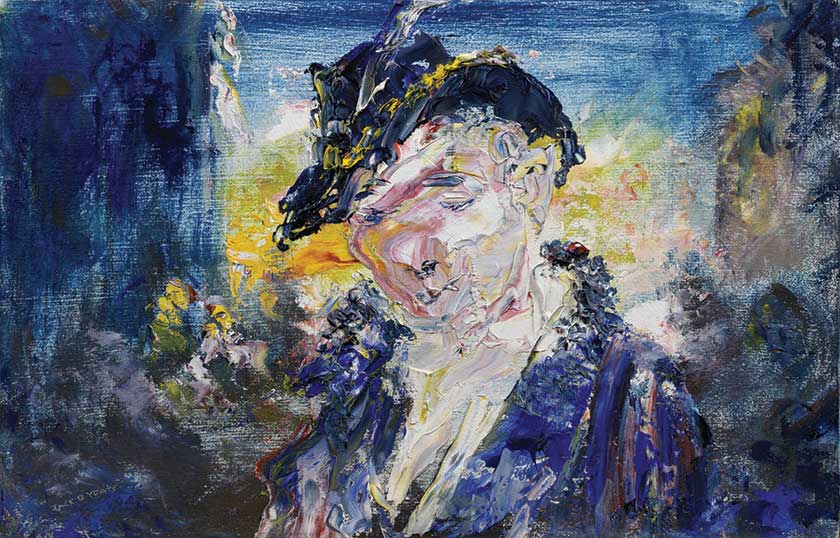 The Modern British and Irish Art market in London has increased by 22 per cent on last year. Take the sale of John Minton's Jamaican Market in 2015, which smashed its reserve at £20,000–£30,000 to sell for £188,500 at Bonhams after a furious bidding round. Get in on the action at the auction house's next sale, where you can pick up work by Jack Butler Yeats and Augustus Edwin John, to name but a few. Our eyes are on Walter Richard Sickert's Wellington House Academy Nude, which is expected to fetch between £150,000 and £200,000. 23 November; bonhams.com

Follow 60,000 lights through Kew Gardens to find Santa at Christmas at Kew. 23 Nov to 2 Jan; kew.org
25 November
Allie Esiri creator the bestselling apps iF Poems and The Love Book, with famous poetry read by Helena Bonham Carter, Tom Hiddleston, Emma Watson and Damian Lewis, will be hosting an evening at The National Theatre on Friday 25th November where guest actors will read from her new book, 'A Poem for Every Night of the Year' (published by Macmillan Children's Books). 25 Nov; 5.15pm; The National Theatre.

Kids will love tearing through the grounds of Blenheim Palace after dark on an illuminated Christmas Trail that winds through a scented fire garden, singing trees and sparkling hedgerows. 25 Nov to 2 Jan; blenheimpalace.com
26 November

How do you go from figurative painter to an exponent of abstract art? In Victor Pasmore: Towards a New Reality, Nottingham Lakeside Arts explores the catalysts of this transition through the work of Victor Pasmore, one of Britain's most prominent 20th-century artists, whose work changed rapidly after WWII. His increasingly abstract language culminated in him designing a number of architectural commissions, including the Apollo Pavilion in County Durham, which was so ahead of its time that a campaign was immediately launched against it. 26 Nov to 19 Feb; lakesidearts.org.uk
30 November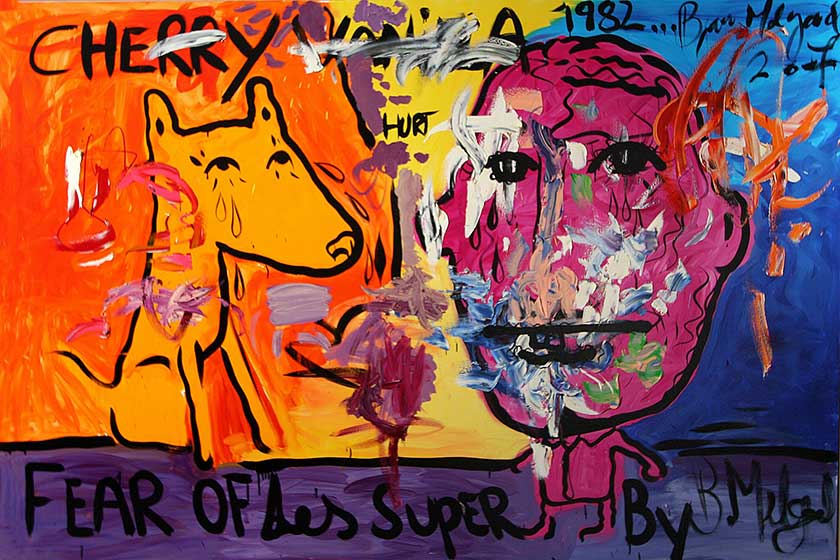 In the days of Old Master painters, aside from sculpture, there were few other art mediums to engage with. Today, anything goes: recycled carrier bags, coloured pencils, Post-it notes, tattooing and jelly have all been used in contemporary art. Which raises the question, what is the role of painters in the art world today? The Saatchi Gallery brings together nine internationally acclaimed painters to illustrate the continued relevance of the most traditional medium. 30 November to 28 February; saatchigallery.com
READ MORE: 6 Halloween Activities That Won't Make Your Skin Crawl
READ MORE: Are you up for an adventure holiday?
---